Holistic Tutoring Penrith for all K-12 Subjects!
Learn 1 on 1, or in a small group, in your own home or online 🙌 
Be Mentored by Our Amazing Tutoring Penrith Team
Art of Smart has been tutoring Penrith for more than 10 years!
Since our humble beginnings in 2009, Art of Smart has delivered award-winning tutoring Penrith services that helped students excel in any K-12 subject, such as Maths, English, Science, HSIE and more!
Over the past 13 years, we have established a proven track record of supporting students in gaining confidence and improving their grades by an average of 20%! With a Google rating of over 4.8 out of 5 and 450+ reviews, our success in helping students reach their academic goals speaks for itself.
Your Ultimate Tutoring Penrith Provider
Let us tell you why you should choose our Penrith tutors at Art of Smart to mentor you!
For the last 10 years and counting, Art of Smart has climbed up the ranks as one of the top education providers in Australia. Our tutors have been tutoring Penrith students at all primary and high school levels for all sorts of subjects, including English, Mathematics, Science, History and more! 
If you're preparing for the HSC, our Penrith tutoring team is also well-equipped to teach all levels of the new NSW syllabus subjects, including English, Math and Science extension units!
Our Evidence-Based Study Tips for Tutoring Penrith Students
In addition to becoming a master in any K-12 subject, our Penrith tutors will also let you in on study secrets to become a high-achieving student. In the last decade, we have interviewed Australia's top 2% to understand what works and what does not work when they prepare for their assessments. 
From this research, we have concluded that a holistic approach is important to help students succeed inside and outside of the classroom. So, whether you need support in your assessments, or advice in juggling between your school deadlines and extra-curricular responsibilities, or even some guidance on which university degree to pick – our Penrith tutors are there for you! 
We can guarantee that our Penrith tutoring team is well-trained to teach students how to apply effective study strategies, learning plans and organisational skills to achieve a productive work-study-life balance that minimises stress during exam periods!
In fact, with our state-of-the-art Penrith tutoring services, 75% of our students have received early entry offers and scholarships!
Penrith Public School
Kingswood Park Public School
Penrith South Public School
York Public School
Emu Plains Public School
Jamisontown Public School
St Nicholas of Myra Primary School
St Mary Mackillop Primary School
Leonay Public School
Our Lady of the Way Primary School
Penrith Selective High School
Jamison High School
Nepean Creative and Performing Arts High School
Penrith Anglican College
Kingswood High School
Caroline Chisholm College
Cambridge Park High School
Wollemi College
McCarthy Catholic College
St Dominic's College
Cranebrook High School
Tutoring Penrith Students with a Personalised Touch
At Art of Smart, your needs come first! Our Penrith tutoring team take the extra steps to provide personalised lessons that target your specific requests and goals right from the get-go!
Plus, we have amazing Penrith tutors (consisting of 98+ ATAR scorers, as well as students working towards their Master's and PhD's) who are experienced in supporting students from schools like these in your local area. So, if you attend any of these schools, you're only a stone's throw away from one of the top tutoring Penrith providers in the state! 
Our Student- Orientated Tutoring Penrith Lessons 
We at Art of Smart understand that every student is unique!
This is why our tutoring Penrith services have tailored lessons to the specific requirements, requests and objectives of our customers. Right from your very first contact with us, we will collect information about your learning progress, needs, goals and preferred teaching approach to allow us to provide lessons that are best suited to you!
Our Penrith tutoring team also acknowledges how important it is to connect with our students to establish lifelong relationships based on trust. We know how a safe learning environment is crucial to encourage our students to stay motivated, participate and ask any questions without hesitation, so you can make the most out of your tutoring Penrith lessons. 
As such, you can expect us to ask questions about your hobbies, interests or personal preferences to help us pair you up with a Penrith tutor who you can relate to so lessons will be more fun and enjoyable. Your Penrith tutor can also act as an excellent role model and mentor who you can turn to at any time for guidance in school, university or career prospects!
Our Recruitment Process for Tutoring Penrith Applicants
Each year, we thoroughly examine each and every one of our tutoring Penrith applicants to ensure we provide our customers with top quality educators! Only 1 in 8 out of thousands of applicants pass our recruitment process, so you can rest assured that we screen through everyone from top to bottom. 
To be part of our Penrith tutoring team, it is a requirement for all applicants to have achieved an ATAR of 90+ for their HSC, have a valid Working with Children Check as well as a clean National Police Check. 
Additionally, all of our tutoring Penrith applicants will also attend an hour long interview with our recruiters. Here, our potential Penrith tutors will deliver short lessons in their subject of choice, where our recruiters will judge them based on their communication skills, their ability to think creatively on the spot and engage with their pretend-students. 
This way, we ensure that our Penrith tutors are experts in their specialized subjects, who can also explain complex concepts in a fun, creative and engaging way! 
On top of all of this, our recruiters will also ask questions about our applicants' interests and hobbies during the interview to get a hold of their personality to determine whether they are suitable to be an amazing role model for our students. 
With our rigorous recruitment process, we can guarantee that each and every member of our tutoring Penrith team is highly qualified and experienced to help you achieve your goals! 
Tutoring Penrith with Proven Lesson Resources, starting from $34 p/h!
Our tutoring Penrith services come with comprehensive K-12 subject resources aligned to the NSW Curriculum that are available in print AND online formats. With worked examples, sample essays, practice HSC questions and more, you'll have the best resources you need to improve your marks!

With no contracts, no booking fees, and sessions starting from as low as $34 per hour, you can get started easily and feel confident that you've got the right support in place!
Tutoring Penrith at Your Convenience

 
With an Art of Smart Penrith tutor, you don't need to worry about traveling to your lessons. Instead, our Penrith tutors will come to you at any time and address that you prefer, so it's super flexible and convenient for you and your family! 
Tutoring Penrith Students In Person 
Our team has been tutoring Penrith students face to face in the study rooms of their homes, in the local Penrith Library, as well as in the many available classrooms at our Hills Campus! You have the freedom and flexibility of choosing any of these locations to meet with your Penrith tutor for lessons. 
Once you've made your decision, you can call us or email us to let us know what time and where you'd like your lessons to be. We will then screen through our list of  tutoring Penrith team members to find a suitable match who is available and compatible!
In less than 24 hours, you can expect your Penrith tutor to contact you to finalise a time and day for your first lesson together!
Tutoring Penrith Students Online 
If you still prefer the flexibility of learning online as opposed to in person lessons, your Penrith tutor is also well-equipped to organize live online sessions through Zoom and Skype! 
Our team has been tutoring Penrith students online using interactive function tools such as screen sharing, virtual whiteboards and chat boxes so you can actively participate and have fun in your virtual classrooms.
The good news is, our extensive resource library is not only available in print but also online formats, so you can readily access them at any time before, during and after lessons!
Meet Our Penrith Tutoring Team
Ryan N

Experienced Economics Tutor | Sydney

Studying a Bachelor of Applied Finance/Bachelor of Economics
Senior Economics and Business Studies Coach at Art of Smart
Top Tip: Keep up to date with your textbook readings and homework

Brooklyn A

Experienced English Tutor

Bachelor of Arts in English (Honours)
Co-Host of the English Literature Program on Art of Smart TV
Class Teacher of the Year 2020
Top tip: To set yourself up for success, spend time understanding your text's ideas and concepts!

Currently studying a Bachelor of Marine Biology!
Experienced Biology Tutor
Top Tip: You should find what works for you and stick with it! There isn't a magical formula for studying success.

Qualified High School Teacher
Bachelor of Science in Physics and Chemistry
Head of Sciences at Art of Smart
Top Tip: Consistency is key! Stay on top of your work to ensure you don't resort to cramming!
Our Tutoring Penrith Locations
Small Classes or 1 on 1 Sessions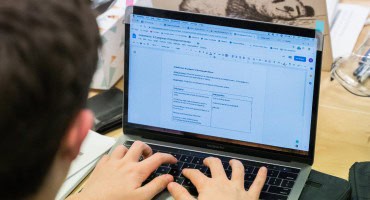 Small Classes or 1 on 1 Sessions
Check Out Our Tutoring Success Stories!
Tailored Learning Programs for All Subjects
Regardless of your year level, we've got you covered! 
Primary
Year 7-10
Year 11-12
Study Skills
Primary: K-6

With our primary school Penrith tutoring, we aim to help students build a solid foundation in fundamental subjects, enhancing their self-confidence and preparedness for high school.

K-6 Maths

Number
Algebra
Measurement
Space
Statistics
Probability
NAPLAN Support for Year 3 and 5


K-6 English

Reading
Writing
Spelling
Vocabulary
Hand Writing
Comprehension
NAPLAN Support for Year 3 and 5


K-6 Science and Technology

Earth and space science
Biological science
Physical science
Chemical science
Digital technologies

Year 7-10: All Subjects

Our Penrith tutoring for students in Year 7-10 is designed to provide them with the skills and confidence necessary to succeed in high school, bridging any potential knowledge gaps as they prepare for Year 11-12 and ensuring a comprehensive grasp of the NSW curriculum content.

7-10 Maths

Number
Algebra
Measurement
Space
Statistics
Probability
NAPLAN Support for Year 7 and 9

7-10 English

Reading
Writing
Literacy
Language
Literature
Textual Analysis
Essay Writing
Creative Writing
NAPLAN Support for Year 7 and 9

7-10 Science

Scientific skills
Earth and space science
Biological science
Physical science
Chemical science

7-10 Humanities

Geography
History
Commerce
Languages

Year 11-12: All Subjects

Our Penrith tutoring program for Year 11-12 students is specifically designed to aid them in mastering the NSW Curriculum content during their senior years. Our program helps students excel in internal assessments and final HSC exams, leading to exceptional performance. Ultimately, this enables students to maximise their ATAR and widen their university options.

Year 11-12 Maths

Mathematics Standard
Mathematics Advanced
Mathematics Extension 1
Mathematics Extension 2

11-12 English

English Standard
English Advanced
English Extension 1
English Extension 2
EAL/D
Textual Analysis
Essay Writing
Creative Writing

11-12 Science

11-12 Humanities

Geography
Ancient History
Modern History
Legal Studies
Business Studies
Economics
Visual Arts
PDHPE

Study Skills: Year 7-12

Students in Year 7-12 can take advantage of our Pathfinder Program, which provides valuable study strategies to help them study smarter, minimise distractions, maintain motivation, establish effective study routines, and approach exams with less stress.

Based on over 10 years of research we have conducted with high performing students across Australia, the Pathfinder Program helps students in Penrith with:

Motivation and Goal Setting
Time Management
Study Planning and Scheduling
Organisation Skills
Managing Procrastination
Minimising Distractions
How to Write Study Notes
How to Study for Specific Subjects
How to Prepare for Exams and Assessments
How to Minimise Stress
How to Balance Extra-Curricular Activities with School
Browse through some of our tutoring resources!
Passionately tutoring Penrith students to excel in all K-12 subjects since 2009.
Average student
mark increase
Believe our tutors build fantastic rapport
Received university early entry or scholarship offers
1 on 1 Tailored Approach for Tutoring Penrith
Targeted Penrith Tutoring
Receive a individualised lessons designed to meet your needs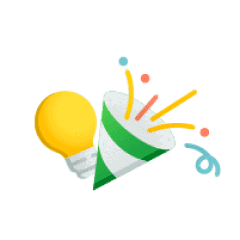 Career Coaching
Learn about new university and career opportunities after high school


Study Smarter
Incorporate a healthy work-life-study balance to stay stress-free for exams
Be on top of everything
Learn effective study strategies to stay organised and productive

Extensive Resources
Gain access to our large resource library to master NSW syllabus

Committed Tutors
Supportive tutors who are dedicated in preparing you to ace your exams

We'd love to chat with you to learn more about your goals for school!
What do you need the biggest help in?
(Select one of the options below)
Why Art of Smart for 1 on 1 and Small Group Tutoring Penrith?
Succeed in school with our Penrith tutoring team!
📚 20.7% average increase in marks
On average, our Penrith tutoring students improve their marks by over 20% after working with Art of Smart!
🌟 9.2/10 learning experience satisfaction
Our students gave us an average of 9.2/10 for overall level of satisfaction with their classroom learning experience.
Tutoring Penrith students to study effectively!
💪 93% increase confidence
Almost all our Penrith customers say that our tutors' teaching methods work well to increase their child's understanding and confidence!
🍎 Develop healthy study habits
We provide you with a holistic study and learning plan to get you motivated, manage your time, boost your memory retention and more!
Our Penrith tutors care about your mental health!
🌱 Maintain your wellbeing while at school
Learn how to minimise study-related stress and anxiety with our Penrith tutoring so you can stay happy and healthy while at school!
💡 Holistic tutoring founded upon research
We've conducted over 10 years of research with the top 2% of students in Australia on how to study smarter, not harder.
Balance your studies with your mental health
Get on top of your study and boost your marks
Get organised and develop healthy study routines
Achieve Your Personal Best.
Find the right support and discover your personal tutoring program
How to get started with proven Penrith Tutoring
Get in touch
Fill out our contact form so we can get in touch about what suits you
Get matched
Be paired with one of our tutors that suit your personality and learning style!

Kickstart your first session
Start your holistic tutoring journey with zero booking and cancellation fees

Call us at 1300 267 888 or leave your details below and we'll be in touch to help you achieve your goals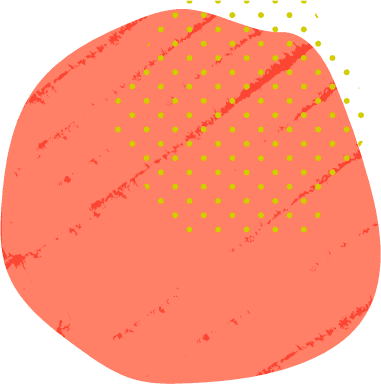 Holistic NSW Curriculum K-12 Penrith Tutoring Resources 
Our team of highly experienced teachers and tutors pride ourselves with our award-winning Penrith tutoring resources that cover each dot point of the NSW curriculum for all K-12 subjects. Within each of these resources, you will find practice questions, written explanations and sample responses specific to the subject of your choice. 
Your Penrith tutor can help you access our incredible resources in print or online formats via our Art of Smart app. If you'd like printed versions of our online copies, your Penrith tutor can send a request to our office to mail a printed resource to your doorstep!