Top-Tier Tutoring Dee Why in all K-12 Subjects
Learn with 1 on 1 tutoring in your own home or online 🙌 
Tutoring Dee Why with Passionate Mentors
All Round Excellence in Tutoring Dee Why Students
At Art of Smart, we pride ourselves with our 10-year reputation of tutoring Dee Why students to excel in all K-12 subjects, such as English, Science, Maths and HSIE, through our unique holistic and individualised approach!
Our Dee Why tutoring team only recruits the best mentors to support you in all areas of your study, no matter if its inside or outside of school. In fact, 93% of our students have built their confidence in their future studies with our amazing Dee Why tutors!
World Class Tutoring Dee Why
Across Australia, Art of Smart has earned its name as one of the country's award-winning educational providers. Our Dee Why tutoring team have been well-trained to deliver top quality teaching that prioritises your needs, requests and goals. This is all to ensure that you receive an individualised learning experience that targets your strengths, areas of improvements and educational style.
In the past 10 years, our amazing tutors have mentored over 8000 students and counting to develop their academic, leadership and vocational growth. Our ultimate aim is to set our students up for success after school with our inspirational mentors, networking events and leadership opportunities to kickstart your career!
As a result, 75% of our students achieved early entry offers and scholarships in their dream university degree!
Tutoring Dee Why with Qualified Professionals 
At Art of Smart, we understand how our tutors play an important role in inspiring students to build their confidence and achieve their best performance.
This is why our Art of Smart recruitment process is highly intensive to find the best tutors that can deliver the best quality of teaching to our customers! Every one of our Dee Why tutoring applicants must first provide valid Working with Children Checks, National Police Checks and their academic transcript to prove their mastery in their specialised subject.
Next, our Dee Why tutoring applicants must be approved by our recruitment team after completing a 60-minute-long interview where they are required to perform a mock lesson. Here, our recruitment team evaluates our candidates based on their ability to communicate, problem solve, organise lessons and build an engaging connection with their audience.
Once they have passed all these checks, our applicants then become part of our Dee Why tutoring team! With our rigorous recruitment process, we can guarantee that each one of our Dee Why tutors are qualified and experienced to support our students best.
Dee Why Public School
Curl Curl North Public School
Harbord Public School
St John the Baptist Catholic Primary School
Narraweena Public School
St Kevin's Primary School Dee Why
Brookvale Public School
Beacon Hill Public School
Fisher Road School
Manly West Public School
Balgowlah Heights Public School
Narrabeen Lakes Public School
Northern Beaches Secondary College Manly Campus
Northern Beaches Secondary College Cromer Campus
Northern Beaches Secondary College Freshwater Senior Campus
Northern Beaches Secondary College Mackellar Girls Campus
The Forest High School
Pittwater House
St Luke's Grammar School
Killarney Heights High School
St. Augustine's College
Killarney Heights High School
A Holistic Approach to Tutoring Dee Why Students
Since 2009, we have been tutoring Dee Why students to encompass a balanced approach that allows them to accomplish their academic goals, meet their extra-curricular commitments and plan for their future studies while putting their mental health first! All these strategies have been formulated based on research with the top 2% of students in Australia.
Our award-winning services have extended to tutoring Dee Why students in the local area. With one of our inspirational Dee Why mentors, you are well set on your pathway to success!
Tutoring Dee Why with Evidence-Based Strategies
What makes Art of Smart's Dee Why tutoring so effective?
It is because we have discovered the secret formula to success! In the last decade, we've interviewed students who've achieved ATARs of 98+ to understand how they have risen through the ranks during their HSC. Instead of studying hard, these top performing students actually apply smart study techniques which had helped them score well in their HSC assessments, while maintaining their mental well-being!
From this research, we have trained our Dee Why tutoring team to mentor rather than teach our students to become more efficient learners. By mentor, we mean teaching our Dee Why students to not only become an expert in their K-12 subject, but also implement productive study strategies, such as time management, active learning and self-testing to become an all-round achiever!  
At Art of Smart, we understand that these skills are essential for success, not only in class, but also beyond the classroom as they graduate high school and pursue future studies. This is why our Dee Why tutoring team ensures that every student learns the key knowledge, skills and experience to apply a holistic approach to their studies!
Tutoring Dee Why with Passionate Mentors
Our company values the mental wellbeing of our tutoring Dee Why students.
We understand that the tutor plays an important role in facilitating your growth inside and outside of the classroom.  This is why we only recruit Dee Why tutors who strive to build a safe learning environment and maintain positive relationships with their students in the long run.
Plus, our individualised tutoring approach also ensures that you are matched with a tutoring Dee Why team member who shares the same interests as you, so you can connect with them better and feel comfortable to reach out to them for advice without hesitation!
Mobile Tutoring Dee Why Services That Come to You!
Art of Smart has been tutoring Dee Why students at any time and place at their request! With our tutoring Dee Why services, you can choose to flexibly learn 1 on 1 at home, at Dee Why Library, or through online platforms. So say goodbye to travelling to and fro, when you have a Dee Why tutor who comes to you!
Once you're paired with one of our tutoring Dee Why team members, you will also gain access to our exclusive library of print and online resources in all K-12 subjects. Our comprehensive resources cover all dot points of the most up to date syllabus for your subjects, so rest assured that you won't miss out on anything! 
Face to Face Tutoring Dee Why
Do you prefer to learn with your Dee Why tutor in person?
That can be arranged! Our Dee Why tutoring team has been delivering 1 on 1 lessons in person at the preferred location of our students, so we are well experienced in providing lessons that are at your utmost convenience.
The only thing you need to do is to let us know about your preference for in person classes during your first call with us! Your Dee Why tutor will then contact you to confirm the time and place of your classes that best suits your schedule. 
With our flexible tutoring Dee Why services, you are in control of where and when you'd like your lessons to take place at. This ensures that you can balance your time well for study, extra-curricular activities, family and friends with ease!
Virtual Tutoring Dee Why
Do you prefer to attend our Dee Why tutoring online?
That's no problem at all either! Our Dee Why tutoring team has been delivering online 1 on 1 and group sessions online through accessible platforms such as Zoom, Microsoft Teams and Google classroom.
With interactive features such as Whiteboard, screen share, zoom chat and more, we can guarantee that our online lessons for Dee Why tutoring students are anything but boring! Our Dee Why tutors are well trained to engage the class in discussions, insightful videos or online quizzes such as Kahoot to keep the fun going.
Joining our online classes is easy peasy! With one click of the button, you can use the meeting link that your Dee Why tutor has sent you and you're already attending the weekly online class without even leaving your house. It's that convenient!
Ryan N

Experienced Economics Tutor | Sydney

Studying a Bachelor of Applied Finance/Bachelor of Economics
Senior Economics and Business Studies Coach at Art of Smart
Top Tip: Keep up to date with your textbook readings and homework

Brooklyn A

Experienced English Tutor

Bachelor of Arts in English (Honours)
Co-Host of the English Literature Program on Art of Smart TV
Class Teacher of the Year 2020
Top tip: To set yourself up for success, spend time understanding your text's ideas and concepts!

Currently studying a Bachelor of Marine Biology!
Experienced Biology Tutor
Top Tip: You should find what works for you and stick with it! There isn't a magical formula for studying success.

Qualified High School Teacher
Bachelor of Science in Physics and Chemistry
Head of Sciences at Art of Smart
Top Tip: Consistency is key! Stay on top of your work to ensure you don't resort to cramming!
Our Dee Why Tutoring Locations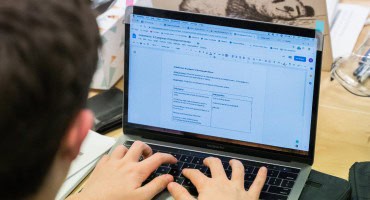 Small Classes or 1 on 1 Sessions
Targeted Learning Programs for Each Subject
Regardless of your year level, we've got you covered! 
Primary
Year 7-10
Year 11-12
Study Skills
Primary: K-6

With Dee Why Tutoring, our primary school program is structured to instil students with a strong foundation in crucial subjects. This not only boosts their self-confidence but also prepares them for the rigours of high school and beyond.

K-6 Maths

Number
Algebra
Measurement
Space
Statistics
Probability
NAPLAN Support for Year 3 and 5


K-6 English

Reading
Writing
Spelling
Vocabulary
Hand Writing
Comprehension
NAPLAN Support for Year 3 and 5


K-6 Science and Technology

Earth and space science
Biological science
Physical science
Chemical science
Digital technologies

Year 7-10: All Subjects

With Dee Why Tutoring, our Year 7-10 program is designed to assist students as they start their high school adventure. We make sure they enter this new phase with confidence while developing a solid understanding of the NSW curriculum. This sets a solid foundation for Year 11-12, ensuring there are no knowledge gaps along their educational journey.

7-10 Maths

Number
Algebra
Measurement
Space
Statistics
Probability
NAPLAN Support for Year 7 and 9


7-10 English

Reading
Writing
Literacy
Language
Literature
Textual Analysis
Essay Writing
Creative Writing
NAPLAN Support for Year 7 and 9


7-10 Science

Scientific skills
Earth and space science
Biological science
Physical science
Chemical science

7-10 Humanities

Geography
History
Commerce
Languages

Year 11-12: All Subjects

With Dee Why Tutoring, our Year 11-12 program is meticulously crafted to navigate students through their vital last years of high school. We are committed to assisting them in excelling in internal assessments and HSC exams by fostering a comprehensive grasp of the NSW curriculum. This not only enhances their prospects of attaining a high ATAR but also unlocks opportunities for university admission.

Year 11-12 Maths

Mathematics Standard
Mathematics Advanced
Mathematics Extension 1
Mathematics Extension 2

11-12 English

English Standard
English Advanced
English Extension 1
English Extension 2
EAL/D
Textual Analysis
Essay Writing
Creative Writing

11-12 Science

11-12 Humanities

Geography
Ancient History
Modern History
Legal Studies
Business Studies
Economics
Visual Arts
PDHPE

Study Skills: Year 7-12

With Dee Why Tutoring, our Pathfinder Program has evolved through more than a decade of focused research involving high-achieving students from diverse backgrounds. Specifically designed for Year 7-12 students, this program provides tried-and-true techniques to improve study habits, reduce distractions, maintain motivation, establish efficient study routines, and approach exams with confidence and composure.

These are the study skills we hone in on:

Motivation and Goal Setting
Time Management
Study Planning and Scheduling
Organisation Skills
Managing Procrastination
Minimising Distractions
How to Write Study Notes
How to Study for Specific Subjects
How to Prepare for Exams and Assessments
How to Minimise Stress
How to Balance Extra-Curricular Activities with School
Dive into a Selection of NSW Curriculum-Aligned Materials
Tutoring Dee Why Students to Become Motivated Achievers in all K-12 Subjects since 2009
Average student
mark increase
Believe our tutors build fantastic rapport
Received university early entry or scholarship offers
Tutoring Dee Why with a Student-First Approach
Personalised Dee Why tutoring
Get an individual learning plan tailored to your personal goals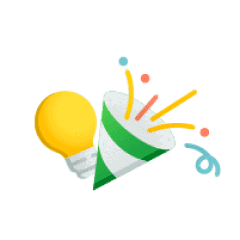 Inspirational mentoring
Maximise your options after school and clarify your career and degree options
Focus on wellbeing
Balance your studies with your mental health throughout school
Build strong study habits
Build study routines, get organised and learn study techniques
Comprehensive resources
Receive resources that cover the syllabus, dot point by dot point
Passionate teachers
Test your knowledge and receive feedback to prep for your exams
We'd love to chat with you to learn more about your goals for school!
What do you need the biggest help in?
(Select one of the options below)
Why Art of Smart for K-12 Tutoring Dee Why?
Transform your marks and succeed at school
📚 20.7% average increase in marks
On average, our Dee Why tutoring students improve their marks by over 20% after working with Art of Smart!
🌟 9.2/10 learning experience satisfaction
Our students gave us an average of 9.2/10 for overall level of satisfaction with their classroom learning experience.
Get confident and stress less for your exams
💪 93% increase confidence
Nearly all our Dee Why tutoring parents report that the teaching methods employed by our tutors effectively boost their child's comprehension and confidence.
🍎 Develop healthy study habits
Our comprehensive study and learning plan equips you with the tools to stay motivated, effectively manage your time, enhance memory retention, and more.
Learn to balance your studies with your mental health
🌱 Maintain your wellbeing while at school
Discover how to reduce stress and anxiety related to studying with our Dee Why tutoring services and maintain a healthy and happy state while at school.
💡 Holistic tutoring founded upon research
For over a decade, we've conducted research among the top 2% of students in Australia to determine how to improve study efficiency and reduce the workload.
Balance your studies with your mental health
Get on top of your study and boost your marks
Get organised and develop healthy study routines
Achieve Your Personal Best.
Find the right support and discover your personal tutoring program
How to get started with 1 on 1 Dee Why Tutoring
Get in touch
Fill out our contact form so we can get in touch about what suits you
Get matched
Be paired with one of our tutors that suit your personality and learning style!

Kickstart your first session
Start your holistic tutoring journey with zero booking and cancellation fees

Call us at 1300 267 888 or leave your details below and we'll be in touch to help you achieve your goals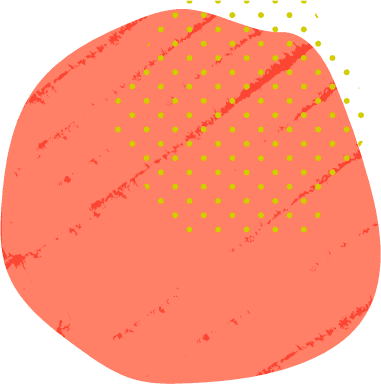 Up to Date Resources Designed for Dee Why Tutoring Students
Our Dee Why tutoring team offers support for all K-12 subjects, including English, Mathematics, Science, History and more!
To ensure our students receive a holistic learning experience, our expert team of Dee Why tutoring members have collaborated to build an extensive resource library that covers each dot point of the new NSW curriculum. This ensures that our Dee Why students cover every important requirement specified by the NSW syllabus, so you won't fall behind in class. Our resource library is available in both print and online format on our Art of Smart app, so you can access it anywhere at any time. 
K-12 Subject Based Resources for Tutoring Dee Why Students
In these resources, you can find notes, examples, worksheets and activities to build your expertise in any K-12 subject. We ensure that the content covered in these resources is specific to the subject, at a level that is appropriate for the year of primary school or high school you are in. This is to ensure that you are kept up to date with the NSW curriculum's standards for your year!
 For example, if you are undertaking English tutoring Dee Why, we have modules that target specific skills such as analysing texts, persuasive writing, creative writing and speeches. Our English resources also cover specific texts, including Shakespeare our junior high school students as well as core texts for all HSC modules.