Inspirational K-12 Castle Hill Tutoring for All Subjects
Develop your knowledge in your own home, at one of our campuses or online 🙌 
Get Proven Castle Hill Tutoring with Top Tutors
Ace Your Subjects with Tutoring Castle Hill
Art of Smart tutoring Castle Hill has built a strong reputation since our founding in 2009, providing exceptional one-on-one and small group tutoring sessions at all levels of K-12.
With over 500+ Google Reviews and a 4.8+ star rating, almost all our customers review our Castle Hill tutoring as instrumental in developing the child's confidence and mastery of their chosen subjects.
Benefits of 1 on 1 Castle Hill tutoring
These days, especially due to the huge amount of content that is covered in the standard syllabus, teachers are left with little time to answer questions and make sure each student has comprehended the material fully before moving on to the next topic. This becomes a greater problem for students as they approach the end of their school years, where topics get more and more complex, and more time is needed to grasp each topic fully. We understand how difficult it is for a student to absorb everything, and we understand the impact this can have on their results.
Castle Hill tutoring, without pressure
Castle Hill tutoring 1 on 1 is designed to bring out the complete benefits of 1 on 1 tutoring without overloading students with extra school commitments, and ensuring they maintain themselves on track, while also not sacrificing their well being and social life. Does this sound too good to be true? This is not the case, as our tutoring Castle Hill 1 on 1 sessions give you time to thoroughly go through topics with our tutors, and clear any doubts and questions you may have developed in class. You'll also complete exercises that consolidate your knowledge and strengthen your understanding on the subject, exercises that are tailored to your needs and that match your strengths and weaknesses. 
Castle Hill Public School
St Angela's Primary School
Samuel Gilbert Public School
Our Lady of Lourdes Primary School
Excelsior Public School
Oakhill Drive Public School
Cherrybrook Public School
St Michael's Primary School
Jasper Road Public School
Baulkham Hills North Public School
Kellyville Ridge Public School
Castle Hill High School
Oakhill College
Crestwood High School
Model Farms High School
Cherrybrook Technology High School
Tangara School for Girls
Hills Adventist College
Baulkham Hills High School
Gilroy Catholic College
Pacific Hills Christian School
William Clarke College
Northholm Grammar School
Personalised Castle Hill Tutoring with the Best Tutors
Our tutoring Castle Hill is individualised and personalised to meet the needs of each student, Whether you need 1 on 1, small group, online, F2F, in your own home, or at our campus, we've got you covered!
With a team of 98+ ATAR scoring tutors who are fantastic communicators, we've supported students across a huge range of schools in the Hills District. Here are some of the schools we've worked with in Castle Hill area.
Castle Hill tutoring at your own pace
Oftentimes, the work that is done in class rarely matches each student. This is because each and every one of us has a distinctly different pace of learning and grasps things in diverse ways. A classroom just cannot compensate for this practical difference between each of us. With our Castle Hill one on one tutoring, you are making sure to take your learning on your own terms, and take control of your progress. Our 1 on 1 sessions make sure you can remove all external variables, and make your time matter: work on your weaknesses and improve your strengths, while prioritising your time and understanding of the topics you study. 
Castle Hill tutoring resources, the best out there
We take pride in the fact that learning materials are at the forefront of our strategies. Because of this, we have worked consistently to unite years of research and years of experience from passionate teachers and tutors, to create resources that are personalised to students' goals, research-backed and experience-backed. 
Our precious tutoring Castle Hill resources will become available as soon as you undertake our tutoring programs, and will be catered to your own needs in terms of improving your weaknesses and toughening your strong points in the subject of your choice. 
Castle Hill tutoring, done by locals
Castle Hill is like our second home. Our Castle Hill tutoring team is a team made up of locals, that understand your needs and the geography. Whether you'd like to meet at your own home, at our Hills Campus (50m from Norwest Metro), or online, we're there for you.
Our Castle Hill tutoring team enjoys some of the best and latest personalised resources made according to the NSW curriculum, so that we can help you achieve your best with the best tools available.
How are our Castle Hill tutoring resources different?
What makes our resources so different from others? Our Castle Hill tutoring resources are exam focused and progress-optimised, meaning you'll mainly find a combination of two things that are extremely valuable to any student, no matter their level: you'll find an amazing amount of practice questions modelled on exam practice, so you get to see your proficiency and marks as though you were doing the real thing. Exercises packed with knowledge-consolidating questions are also included, so you can rest assured to cover every single dot point of the syllabus and never miss a thing. Resources like these make sure you get the most out of your time without it feeling like extra homework and extra things to worry about. 
Take ownership of your wellbeing with Castle Hill tutoring
School is a stressful time. Why? Not only are assignments, content and exams there to increase the pressure, but life also continues: your hobbies, your relationships and the things you love to do can't just be put to one side. Why is this? Your life isn't just school! And yet, when deadlines approach, it often seems to crumble down on you. With Castle Hill tutoring, you'll learn to take ownership of your schedule and manage your mental wellbeing. Our tutors aren't just tutors, but mentors. This is because we train each and every single one of our amazing tutors to support in all aspects that may compete with schoolwork, so that the days where you have to put off a friend's party or where you have to put off your hobbies are over. 
Meet Our 1 on 1 Castle Hill Tutors
Ryan N

Experienced Economics Tutor | Sydney

Studying a Bachelor of Applied Finance/Bachelor of Economics
Senior Economics and Business Studies Coach at Art of Smart
Top Tip: Keep up to date with your textbook readings and homework

Brooklyn A

Experienced English Tutor

Bachelor of Arts in English (Honours)
Co-Host of the English Literature Program on Art of Smart TV
Class Teacher of the Year 2020
Top tip: To set yourself up for success, spend time understanding your text's ideas and concepts!

Currently studying a Bachelor of Marine Biology!
Experienced Biology Tutor
Top Tip: You should find what works for you and stick with it! There isn't a magical formula for studying success.

Qualified High School Teacher
Bachelor of Science in Physics and Chemistry
Head of Sciences at Art of Smart
Top Tip: Consistency is key! Stay on top of your work to ensure you don't resort to cramming!
We're a 2 minute walk from Norwest Station 😎
Opening Hours
Monday 2:30pm to 7:30pm
Tuesday 2:30pm to 7:30pm
Wednesday 2:30pm to 7:30pm
Thursday 2:30pm to 7:30pm
Friday 2:30pm to 6pm
Saturday 9am to 5pm
Check Out Our Tutoring Success Stories!
Tailored Educational Programs for Every Subject
Regardless of your year level, we've got you covered! 
Primary
Year 7-10
Year 11-12
Study Skills
Primary: K-6

With our primary school Castle Hill tutoring, we help students build a solid foundation in key subjects, improving their confidence and preparedness for high school.

K-6 Maths

Number
Algebra
Measurement
Space
Statistics
Probability
NAPLAN Support for Year 3 and 5


K-6 English

Reading
Writing
Spelling
Vocabulary
Hand Writing
Comprehension
NAPLAN Support for Year 3 and 5


K-6 Science and Technology

Earth and space science
Biological science
Physical science
Chemical science
Digital technologies

Year 7-10: All Subjects

Our Castle Hill tutoring program for students in Year 7-10 is designed to foster confidence and knowledge to excel in high school, prevent knowledge gaps, and ensure a strong grasp of the NSW curriculum content as students prepare for Year 11-12.

7-10 Maths

Number
Algebra
Measurement
Space
Statistics
Probability
NAPLAN Support for Year 7 and 9

7-10 English

Reading
Writing
Literacy
Language
Literature
Textual Analysis
Essay Writing
Creative Writing
NAPLAN Support for Year 7 and 9

7-10 Science

Scientific skills
Earth and space science
Biological science
Physical science
Chemical science

7-10 Humanities

Geography
History
Commerce
Languages

Year 11-12: All Subjects

Our Castle Hill tutoring program for Year 11-12 is tailored to assist students in achieving mastery of the NSW Curriculum content in their senior years, resulting in outstanding performance in both internal assessments and final HSC exams. By doing so, we aim to help students maximise their ATAR and expand their university options.

Year 11-12 Maths

Mathematics Standard
Mathematics Advanced
Mathematics Extension 1
Mathematics Extension 2

11-12 English

English Standard
English Advanced
English Extension 1
English Extension 2
EAL/D
Textual Analysis
Essay Writing
Creative Writing

11-12 Science

11-12 Humanities

Geography
Ancient History
Modern History
Legal Studies
Business Studies
Economics
Visual Arts
PDHPE

Study Skills: Year 7-12

The Pathfinder Program we offer at Castle Hill tutoring is designed to provide Year 7-12 students with valuable study skills and techniques to improve their study habits, reduce distractions, maintain motivation, and approach exams with less stress, ultimately leading to smarter study and better academic performance.

Based on over 10 years of research we have conducted with high performing students across Australia, the Pathfinder Program helps students in Castle Hill with:

Motivation and Goal Setting
Time Management
Study Planning and Scheduling
Organisation Skills
Managing Procrastination
Minimising Distractions
How to Write Study Notes
How to Study for Specific Subjects
How to Prepare for Exams and Assessments
How to Minimise Stress
How to Balance Extra-Curricular Activities with School
Browse through some of our tutoring resources!
Helping student succeed at school with Castle Hill Tutoring since 2009.
Average student
mark increase
Believe our tutors build fantastic rapport
Received university early entry or scholarship offers
Castle Hill Tutoring Done Holistically!
Castle Hill personalised tutoring
Our tutors develop a learning plan that is tailored to your individual needs.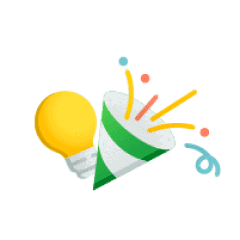 Mentoring and inspitration
Our tutors are also mentors that guide you through your possible choices after school and keep doors open.
Wellbeing put first
Our tutors help you find balance between schoolwork and your personal life.
Develop an exam-proof routine
Never stress again by employing a tailored study schedule to build good habits.
Stellar resources
Let's equip you with the best tools to reach your goals!
Tutors with a passion
Be guided through exam time by tutors that enjoy nothing more.
We'd love to chat with you to learn more about your goals for school!
What do you need the biggest help in?
(Select one of the options below)
Why choose Castle Hill tutoring with Art of Smart?
Reach your targets and exceed expectations
📚 20.7% average mark increase
Castle Hill tutoring delivers. our students improve their marks by 20.7% on average.
🌟 9.2/10 vote of confidence
9.2 out of 10 Castle Hill tutoring are satisfied with the results we deliver, and are confident in our holistic approach.
Get rid of stress and welcome confidence
💪 Confidence increases by 93%
Castle Hill tutoring methods work to increase your confidence levels and diminish stress successfully, that's what almost all of our customers say!
🍎 Build strong study routines
Motivation is not an issue, Castle Hill tutoring provides you with a personalised study schedule to help you with your individual goals, and to never fall behind.
Unlock the key to balancing study and life
🌱 Strengthen your wellbeing
Learn to reduce stress from studying and schoolwork, while maximising wellbeing and time for what you love to do.
💡 Tutoring methods founded on research and experience
10 years of research with the top 2% of students in Australia confirm our tutoring methods, as well as experience, to study effectively.
Find a healthy compromise between schoolwork and life
Make motivation an on-demand feature
Never fall behind with these tricks
Achieve Your Personal Best.
Find the right support and discover your personal tutoring program
How to get started with K-12 Tutoring Castle Hill
Get in touch
Fill out our contact form so we can get in touch about what suits you
Get matched
Be paired with one of our tutors that suit your personality and learning style!

Kickstart your first session
Start your holistic tutoring journey with zero booking and cancellation fees

Call us at 1300 267 888 or leave your details below and we'll be in touch to help you achieve your goals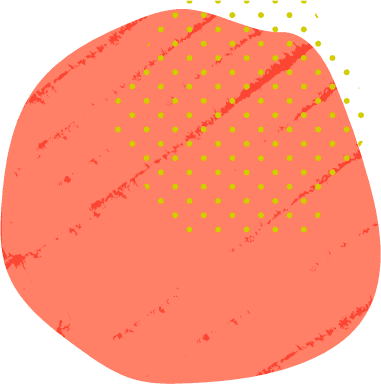 Our Castle Hill tutoring Team
If it all sounds too good to be true, don't worry. You'll have the best tutors there to help you. Our Castle Hill tutoring team can count on their extensive experience and passion, as well as their high school experience. It's not the best feeling when your tutor has no idea what school life is like or what the workload is like. That's why our Castle Hill tutoring team is selected among very talented former high school pupils that have achieved at least 90% in their final exams, so you can be sure you're being helped by experts at what they do, and being helped by people that went through exactly the same experience as you.
Castle Hill Tutoring where you want, when you want
A great benefit of having 1 on 1 tutoring sessions is, of course, how flexibly you can enjoy our Castle Hill tutoring sessions. Seeing as we are not bound to a specific place, feel free to set up a session in the comfort of home sweet home, from the Castle Hill library, or you can even set up a lesson at our local campus. Either way, the sessions you'll have will be exactly the same, no matter the location and no matter the time. This ensures we can work flexibly around your schedule, and reach as many progress goals as possible, to get you to that desired mark. 
We understand your priorities, and we want to make sure that you feel looked after and prioritised just as much as you care about your final goals and your objectives. So don't hesitate to give us a call if you think you'd enjoy to get started with us.