World-Class Tutoring Burwood for All K-12 Subjects
Learn content with a personalised lesson plan in your own home or online 🙌 
Achieve Your Best with our Burwood Tutoring Team!
Comprehensive 1 on 1
K-12 Tutoring Burwood
With 13 years of experience in the education industry, Art of Smart is known for our award-winning 1 to 1 Burwood tutoring services for all subjects, including English, Maths, Physics, Chemistry, Biology, Economics and more!
With over 450+ reviews on Google, with a rating over 4.8 out of 5, we have a proven track record over the last 13 years supporting students get confidence, and improve their marks by 20% on average!
Your Go-To Tutoring Burwood Service
If you're looking for a well qualified tutor for any K-12 subject, we've got you!
Since our start in 2009, Art of Smart's Burwood tutoring team has built a track record of supporting many K-12 students to excel in almost every subject, including English, Mathematics, Science, History – you name it! 
So, whether you just started Kindergarten or need help preparing for your HSC trials exam, our tutoring Burwood team is happy to assist you, no matter which level you're at with your study.
With over 500 tutors on our Art of Smart team, we can find an experienced and passionate Burwood tutor for you, so you don't have to exhaust yourself to look for one. Our amazing tutors are also equipped with state-of-the-art resources that cover all parts of the NSW NESA curriculum, so we leave no gaps behind in your learning process!
Access to NSW Curriculum-Aligned Resources
Our tutoring team in Burwood offers extensive K-12 resources for all subjects in BOTH print and online formats, guaranteeing that all our content covers all aspects of the NSW curriculum.
With a team of top tutors, including 98+ ATAR scorers, Masters and PhD students, you'll work with a subject expert, who can make the complex easy to understand! We support students from a number of local schools to achieve their goals with our Burwood Tutoring team. 
What Makes Our Burwood Tutoring Special? 
Our 1 on 1 tutoring Burwood services prioritize a holistic approach that targets your performance both in school and outside of school to help shape you into an all-round high achiever. 
We have completed over 10 years worth of research with Australia's top students to provide you with effective study tips that teach you how to achieve a healthy work-life-study balance to minimise stress during exams. Plus, our Burwood tutoring team is also well qualified to mentor you about life after school, along with the key skills that will be highly useful in your future university and career journey. 
How do we recruit our Burwood Tutoring team?
For you, we do our best to find the most exceptional tutors to ensure you receive an amazing tutoring experience that's tailored to your needs and goals. All members of our Burwood Tutoring team must successfully pass our exhaustive employment process to become part of our award-winning staff. 
To join us, our tutoring Burwood applicants must attend a 60-minute interview where they may be asked to deliver a mock-lesson where they are assessed based on their expertise in the subject, teaching techniques, communication skills and their ability to connect with their audiences.
We also ask our tutoring Burwood candidates about their hobbies and interests, so we can better match students with a compatible tutor who can also act as an exceptional role model. This ensures that lessons with our Burwood tutors are fun and engaging, as you're able to connect with them and build long lasting relationships with your tutor. 
Through professional development workshops, our Burwood tutors are also well-trained to be an inspirational mentor, who can guide you through your journey in school and life after school. 
Our tutoring Burwood applicants must also meet the minimum academic requirements as well as be registered with an official Working with Children Check and National Police check, so we can ensure that our tutoring Burwood services are validated. 
Ultimately, we do the hard work of trialing loads of candidates so you don't have to. Our intense recruitment process means that only 1 in 8 applicants out of thousands are accepted each year. So, you can be assured that every one of our Burwood tutoring team members are highly certified with our exclusive seal of approval. 
1 on 1 or small group Burwood tutoring for K-12 in your home or online
Our Burwood Tutoring team is made up of Burwood locals just like you! So, we are adept in navigating ourselves around the area to deliver lessons at your own home, at Burwood library or even online, across both 1 on 1 and small group formats. How convenient does that sound? 
With no booking fees, or contracts, and over 250,000+ hours of tutoring experience, you can confidently get started with proven tutoring that works, and cancel at any time! 
Convenient Tutoring Burwood 
At Art of Smart, our Burwood Tutoring team values your convenience. We offer you the flexibility to choose between in person lessons at your own home or online classes, depending on which best suits you and your family's timetable. 
All you have to do is give us a call! Along with your preferred time and date, we will also ask questions about your academic needs, goals and interest before delving into our list of available tutors to find one who is compatible with you. 
In less than 24 hours, a match from our Burwood tutoring team will contact you to organise an exact time and date for your first lesson together. They may also ask you questions about your key areas of concern to get you started right off the bat with a tailored tutoring experience. 
In person Tutoring Burwood
If you feel that face to face tutoring works best for you, our Burwood Tutoring team members are happy to travel to your home or even to the local library! This is good news for you and your family, as you don't have to waste time traveling around. 
Online Tutoring Burwood 
On the other hand, if online classes are the way to go for you, our Burwood Tutoring team is also well adept in delivering classes through online avenues! 
Most of our Burwood tutoring members use live Zoom video calls to deliver online classes. To imitate a real life classroom setting, we use fun and interactive features such as Whiteboard, screen sharing, chat and file-sharing platforms so you can actively participate in discussions, questions and activities like you would in person! 
To get you set up, your Burwood tutor will send you a weekly Zoom link, which you will use to jump onto online lessons with one click. Your Burwood tutor will also teach you how to access our online resource library in our Art of Smart app to use during lessons or for homework, so you can refine your knowledge and skills outside of lessons too!
Meet Our Burwood Tutoring Team
Ryan N

Experienced Economics Tutor | Sydney

Studying a Bachelor of Applied Finance/Bachelor of Economics
Senior Economics and Business Studies Coach at Art of Smart
Top Tip: Keep up to date with your textbook readings and homework

Brooklyn A

Experienced English Tutor

Bachelor of Arts in English (Honours)
Co-Host of the English Literature Program on Art of Smart TV
Class Teacher of the Year 2020
Top tip: To set yourself up for success, spend time understanding your text's ideas and concepts!

Currently studying a Bachelor of Marine Biology!
Experienced Biology Tutor
Top Tip: You should find what works for you and stick with it! There isn't a magical formula for studying success.

Qualified High School Teacher
Bachelor of Science in Physics and Chemistry
Head of Sciences at Art of Smart
Top Tip: Consistency is key! Stay on top of your work to ensure you don't resort to cramming!
Our Tutoring Burwood Locations
Small Classes or 1 on 1 Sessions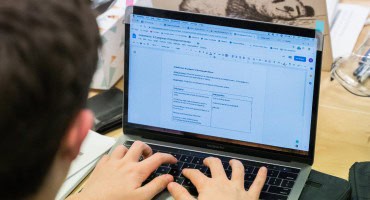 Small Classes or 1 on 1 Sessions
Check Out Our Tutoring Success Stories!
Customised Learning Programs for All Subjects
Regardless of your year level, we've got you covered! 
Primary
Year 7-10
Year 11-12
Study Skills
Primary: K-6

With our primary school Burwood tutoring, we assist students in establishing a strong foundation in essential subject areas, boosting their self-assurance and readiness for high school.

K-6 Maths

Number
Algebra
Measurement
Space
Statistics
Probability
NAPLAN Support for Year 3 and 5


K-6 English

Reading
Writing
Spelling
Vocabulary
Hand Writing
Comprehension
NAPLAN Support for Year 3 and 5


K-6 Science and Technology

Earth and space science
Biological science
Physical science
Chemical science
Digital technologies

Year 7-10: All Subjects

Our Burwood tutoring for students in Year 7-10 aims to equip students with the confidence and knowledge needed to excel in high school, preventing any potential knowledge gaps as they prepare for Year 11-12 and ensuring a strong understanding of the NSW curriculum content.

7-10 Maths

Number
Algebra
Measurement
Space
Statistics
Probability
NAPLAN Support for Year 7 and 9

7-10 English

Reading
Writing
Literacy
Language
Literature
Textual Analysis
Essay Writing
Creative Writing
NAPLAN Support for Year 7 and 9

7-10 Science

Scientific skills
Earth and space science
Biological science
Physical science
Chemical science

7-10 Humanities

Geography
History
Commerce
Languages

Year 11-12: All Subjects

Our Burwood tutoring program for Year 11-12 is designed to help students achieve mastery of the NSW Curriculum content in their senior years, leading to exceptional performance in internal assessments and final HSC exams. This ultimately enables students to maximise their ATAR and broaden their university options.

Year 11-12 Maths

Mathematics Standard
Mathematics Advanced
Mathematics Extension 1
Mathematics Extension 2

11-12 English

English Standard
English Advanced
English Extension 1
English Extension 2
EAL/D
Textual Analysis
Essay Writing
Creative Writing

11-12 Science

11-12 Humanities

Geography
Ancient History
Modern History
Legal Studies
Business Studies
Economics
Visual Arts
PDHPE

Study Skills: Year 7-12

Year 7-12 students can benefit from our Pathfinder Program, which offers effective study techniques to study smarter, reduce distractions, stay motivated, develop strong study habits, and approach exams with reduced stress.

Based on over 10 years of research we have conducted with high performing students across Australia, the Pathfinder Program helps students in Burwood with:

Motivation and Goal Setting
Time Management
Study Planning and Scheduling
Organisation Skills
Managing Procrastination
Minimising Distractions
How to Write Study Notes
How to Study for Specific Subjects
How to Prepare for Exams and Assessments
How to Minimise Stress
How to Balance Extra-Curricular Activities with School
Browse through some of our tutoring resources!
Exceptional Burwood Tutoring for K-12 students in all subjects since 2009.

Average student
mark increase
Believe our tutors build fantastic rapport
Students score a Band 5 or 6 in their subject
Our Individualised Tutoring Burwood Approach
1 on 1 Focus
Gain a personalised learning plan tailored to your needs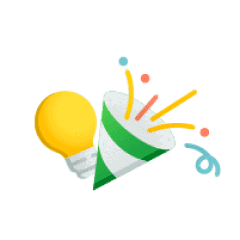 Supportive peer support
Experienced mentors passionate about your performance and future career
Prioritise your mental health
Achieve a healthy work-life-study balance with our valuable tips
Be on top of your work
Learn to develop effective study schedules to maximise productivity
Latest resources
Get exclusive access to our all-encompassing K-12 resources
Excel in your assessments
With our step-by-step exam preparation modules and expert tutors
We'd love to chat with you to learn more about your goals for school!
What do you need the biggest help in?
(Select one of the options below)
Why Art of Smart for K-12 Tutoring Burwood?
Transform your marks and succeed at school
📚 20.7% average increase in marks
On average, our Burwood tutoring students improve their marks by over 20% after working with Art of Smart!
🌟 9.2/10 learning experience satisfaction
Our students gave us an average of 9.2/10 for overall level of satisfaction with their classroom learning experience.
Get confident and stress less for your exams
💪 93% increase confidence
Almost all our Burwood customers say that our tutors' teaching methods work well to increase their child's understanding and confidence!
🍎 Develop healthy study habits
We provide you with a holistic study and learning plan to get you motivated, manage your time, boost your memory retention and more!
Learn to balance your studies with your mental health
🌱 Maintain your wellbeing while at school
Learn how to minimise study-related stress and anxiety with our Burwood tutoring so you can stay happy and healthy while at school!
💡 Holistic tutoring founded upon research
We've conducted over 10 years of research with the top 2% of students in Australia on how to study smarter, not harder.
Balance your studies with your mental health
Get on top of your study and boost your marks
Get organised and develop healthy study routines
Achieve Your Personal Best.
Find the right support and discover your personal tutoring program
How to get started with 1 on 1 Tutoring Burwood
Get in touch
Fill out our contact form so we can get in touch about what suits you
Get matched
Be paired with one of our tutors that suit your personality and learning style!

Kickstart your first session
Start your holistic tutoring journey with zero booking and cancellation fees

Call us at 1300 267 888 or leave your details below and we'll be in touch to help you achieve your goals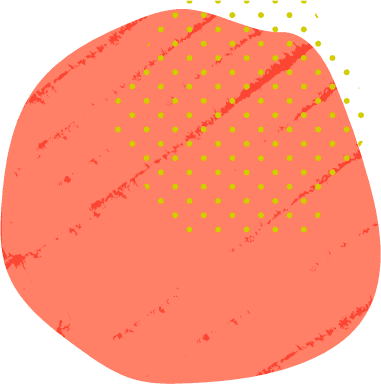 In-Depth Tutoring Burwood Resources for All K-12 Subjects
At Art of Smart, we take pride in our ultra comprehensive Burwood Tutoring Resources which encompass every K-12 subject under the NSW NESA curriculum. Our leading team of expert teachers and tutors have specially designed each one of our K-12 resources for every subject, which is available in both print and online format. 
To ensure fully customized lessons, your Burwood tutor will pick and choose which Burwood tutoring resources are most effective for your education, with consideration of your academic goals, your learning style and your areas of improvement. 
These Burwood tutoring resources are tailored to the K-12 subject you are being tutored for. If you are being mentored for English, you may find sample essays, past exam papers and even skill-building activities for creative writing and essay writing in these workbooks. On the contrary, if you are being tutored for Science, you will see written and visual explanations of complex concepts, practice activities and also past exam questions to refine your proficiency in this subject. 
Tutoring Burwood that Targets Your Needs
Our Burwood Tutoring team will make sure to incorporate your input while we identify what type of support you need with your chosen K-12 subject. 
Your Burwood tutor may choose to use a diagnostic test or look at your previous assessment marks to understand your strengths, your current progress and areas of improvement so they use this to plan future lessons and ensure that you excel brilliantly on a holistic level.