Holistic 1 on 1 Tutoring in Chatswood for all K-12 Subjects
Learn in your own home, on campus or online 🙌 
1 on 1 Chatswood Tutoring with Local Tutors
Our Chatswood Tutoring helps build students' confidence
Founded in 2009, we have since built a reputable team of tutors at Art of Smart who deliver holistic and personalised tutoring services for our Chatswood students!
Almost every Chatswood tutoring customer says that our teaching methods and experienced tutors are amazing at helping their child develop their confidence and understanding!
Experienced Chatswood tutors near you
Not only do our Chatswood tutors provide personalised tutoring but they also support students with targeted mentoring that will help your child excel academically within the classroom and grow outside the classroom.
Art of Smart supports students all over Chatswood that attend schools like these. We encourage Chatswood students to reach their goals and achieve their personal best with our holistic tutoring.
With our local expertise, we understand Chatswood students
We understand our students' needs with tutors from the Chatswood area. We provide Chatswood tutoring at Chatswood Library, in the comfort of your own home in person and online. You can also come into our Hills or Hornsby Campus for tutoring, so we can guarantee a location that works for you!
Our tutors are not only experienced, but they have access to the latest digital and print resources for an immense range of subjects from Kindergarten all the way up to Year 12. This is how we ensure that our Chatswood tutoring is holistic and supportive for our students.
Successfully helping K-12 Chatswood students excel at school since 2009.
Average student
mark increase
Believe our tutors build fantastic rapport
Received university early entry or scholarship offers
Our Holistic 1 on 1 Tutoring Approach
Personalised Chatswood tutoring
Get an individual learning plan tailored to your personal goals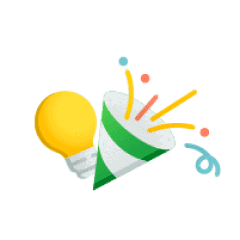 Inspirational mentoring
Maximise your options after school and clarify your career and degree options
Focus on wellbeing
Balance your studies with your mental health throughout school
Build strong study habits
Build study routines, get organised and learn study techniques
Comprehensive resources
Receive resources that cover the syllabus, dot point by dot point
Passionate teachers
Test your knowledge and receive feedback to prep for your exams
We'd love to chat with you to learn more about your goals for school!
What do you need the biggest help in?
(Select one of the options below)
Why Art of Smart for Chatswood Tutoring?
See your marks transform with Chatswood Tutoring
📚 20.7% average increase in marks
Our Chatswood tutoring students see an average mark improvement of over 20% after working with Art of Smart!
🌟 9.2/10 learning experience satisfaction
In terms of overall satisfaction with students' learning experience with Chatswood tutoring, we received an average of 9.2/10.
Increase exam confidence and stress less
💪 93% increase confidence
Our tutors' teaching techniques are effective in increasing students' confidence, and 93% of our Chatswood customers agree!
🍎 Develop healthy study habits
With Art of Smart, our Chatswood tutors will provide you with a holistic study plan that will help you find the learning habits that work for you. Learn to manage your time, boost your memory and more, with Chatswood tutoring!
Juggle mental health and study with tutoring support
🌱 Take care of your wellbeing while at school
With Chatswood tutoring, our tutors will help you minimise study-related stress and any anxiety that arises, especially around exam time.
💡 Holistic Chatswood tutoring founded upon research
Over 10 years of research on the top 2% of students in Australia supports our tutoring methods, so we can help students study smarter, not harder!
Balance your studies with your mental health
Get on top of your study and boost your marks
Get organised and develop healthy study routines
Achieve Your Personal Best.
Find the right support and discover your personal tutoring program

Meet Our Chatswood Tutors
Ryan Nindra

Experienced Economics Tutor

Studying a Bachelor of Applied Finance/Bachelor of Economics
Senior Economics and Business Studies Coach at Art of Smart
Top Tip: Keep up to date with your textbook readings and homework

Brooklyn Arnot

Head of English

Bachelor of Arts in English (Honours)
Co-Host of the English Literature Program on Art of Smart TV
Class Teacher of the Year 2020
Top tip: To set yourself up for success, spend time understanding your text's ideas and concepts!

Emily Harper

Biology Tutor

Currently studying a Bachelor of Marine Biology!
Experienced Biology Tutor
Top Tip: You should find what works for you and stick with it! There isn't a magical formula for studying success.

Adrian Wendeborn

Head of Science

Qualified High School Teacher
Bachelor of Science in Physics and Chemistry
Head of Sciences at Art of Smart
Top Tip: Consistency is key! Stay on top of your work to ensure you don't resort to cramming!
How to get started with Chatswood Tutoring
Get in touch
Fill out our contact form so we can get in touch about what suits you
Get matched
Be paired with one of our tutors that suit your personality and learning style!

Kickstart your first session
Start your holistic tutoring journey with zero booking and cancellation fees

Call us at 1300 267 888 or leave your details below and we'll be in touch to help you achieve your goals