Award-winning Gold Coast Tutoring for K-12 Students
Learn in your own home or online 🙌 
Remarkable 1 to 1 Gold Coast Tutoring
Be an expert in any subject with our Gold Coast tutoring
For more than 10 years, our Gold Coast tutoring team has been commended for our personalised and comprehensive tutoring services across all subjects for Kindergarten to Year 12 students in the Gold Coast. 
A majority of our customers rate our Gold Coast tutoring services very highly, as they agree that our educational approach is successful in boosting their child's knowledge, skills and self-esteem in their chosen subject!
Your Top-Notch Gold Coast Tutoring Team
If you're looking for a highly reputable Gold Coast tutoring service, we've got your back! 
For over 13 years, Art of Smart has been tutoring Gold Coast students from K-12 levels in all types of subjects, including English, Mathematics, Science, History, and more. With our extensive teaching experience, our Gold Coast tutors are well-trained to provide holistic lessons that have successfully facilitated students to achieve their best results.
Our Gold Coast Tutoring Services will also let you in on extensive resources designed by our very own QCE experts, along with valuable study tips and tricks we have gathered from our interviews with Australia's top achievers, to help you optimize your well-being with an effective study-work-life balance.
So, boost your comprehension and confidence in a subject of your choice with our Gold Coast tutoring services!
Springbrook Primary School
Ormeau Primary School
Benowa State High School
Palm Beach Currumbin High School
Springbrook Primary School
Ormeau Primary School
Benowa State High School
Palm Beach Currumbin High School
Student-centred Gold Coast Tutoring near you
Unleash your potential with our comprehensive Gold Coast tutoring that is designed to meet your needs as we work with you to achieve your goals, whether it is related to school, life, future career and more! 
Our Gold Coast tutoring team is spread across the Gold Coast area! If you're curious, sneak a peek at the list of schools we have helped students excel.
Here's Why You Should Choose Art of Smart's Gold Coast Tutoring
Ever wanted a personalised Gold Coast tutoring experience? 
At Art of Smart, our Gold Coast tutoring team specializes in an individualized approach that targets your needs and goals to help you excel! We provide 1 on 1 tutoring services that are tailored to your learning style, needs and goals while also addressing each and every point of the curriculum's syllabus.
Here's How We Provide an Individualised Gold Coast Tutoring Service
Art of Smart takes the extra step to ensure that our Gold Coast Tutoring services are centred around your needs!
Every year, we filter through thousands of tutor applicants with only less than a 15% success rate to make sure that our Gold Coast tutoring team is composed of credible candidates with exceptional academic achievements, strong communication skills and amazing people skills to build lasting connections with you!
As part of our employment process, our Gold Coast tutoring members must present with a valid Working with Children Check, a National Police Check and an official document listing their academic qualifications so we can certify that our tutors are highly proficient.
Gold Coast tutoring applicants must also deliver a mock lesson for one hour, where we evaluate them based on their teaching skills and how engaging they are! We also collect information about their favourite past-time activities and interests so we can find a perfect match who can be an amazing role model you can relate to. 
As such, we make sure that our Gold Coast tutoring services are enjoyable for you, as you work with someone who is on the same wavelength as you! So, say goodbye to all the tedious trial lessons with countless to-be tutors, as we can find one suited to your needs, goals and even personality from our Gold Coast tutoring team.
Your very own Local Gold Coast Tutoring Team
Members of our Gold Coast Tutoring team also grew up in the same area as you did! So, you can depend on us to organise lessons that are convenient for you, regardless of whether it is at your own home, at Broadbeach library or through an online platform. 
With our Gold Coast Tutoring, you will receive holistic tutoring services from our highly qualified tutors who can grant you exclusive access to updated print and online resources for every K-12 subject. 
Gold Coast Tutoring Within Your Reach 
Art of Smart offers Gold Coast tutoring services almost anywhere! We give you the power to choose whether you'd like to learn in your own home or online. This is because we understand that some students prefer face to face lessons, while others may like the flexibility of being online anywhere, at any time. Ultimately, we work to your schedule to make learning as convenient as we can for you! 
Gold Coast Tutoring in Person 
So, how do you organize an in person lesson with one of our Gold Coast tutoring staff?
It's as easy as giving us a quick dial! During your first call with us, we will ask you questions about the best date and time that fits your schedule before we find you your very own tutor. It'll take less than 24 hours before you're contacted by one of our Gold Coast tutoring staff to plan for your first lesson together. How exciting!
Gold Coast Tutoring Online 
If you find online lessons a bit boring, don't worry!
Our live Zoom lessons deliver highly interactive and engaging classes right to your screen. Our Gold Coast tutoring team is highly trained in using various features such as Whiteboard, chat room and screen sharing to ensure you can fully participate in classes and receive the same level of our excellent academic support as you would in an face-to-face setting. 
Before your first lesson, your tutor will send you your very own Zoom link which you may use for each weekly lesson. Your tutor may also prep your Gold Coast Tutoring online experience with an online file sharing application such as Google Docs, where they may upload new worksheets, resources and even check your new assessment notifications to stay updated with your studies!
Plus, we have an Art of Smart app which you can download to access all of our comprehensive resources that have been designed by our highly experienced teachers that covers all types of subjects from K-12 levels!
Proficiently Tutoring Gold Coast Students in all K-12 subjects since 2009.

Average student
mark increase
Believe our tutors build fantastic rapport
Received university early entry or scholarship offers
Our Amazing Gold Coast Tutoring provides...
Tailored Gold Coast Tutoring
Customised lesson plans that targets your needs and goals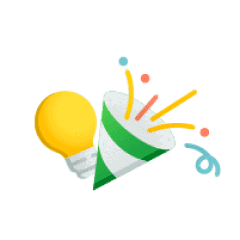 Motivating Mentors
Expand your university degree and future career options

Effective Personal Growth
Learn how to focus on your mental health while acing your assessments
Productive study tips
Work smart, not hard with effective study methods and organisational skills
Up-to-date resources
Gain access to our comprehensive resources designed by experts

Dedicated Tutors
Passionate teachers who invest in your academic development


We'd love to chat with you to learn more about your goals for school!
What do you need the biggest help in?
(Select one of the options below)
Why Gold Coast Tutoring with Art of Smart?
Transform your marks and succeed at school
📚 20.7% average increase in marks
On average, our Gold Coast tutoring students improve their marks by over 20% after working with Art of Smart!
🌟 9.2/10 learning experience satisfaction
Our students gave us an average of 9.2/10 for overall level of satisfaction with their classroom learning experience.
Get confident and stress less for your exams
💪 93% increase confidence
Almost all our Gold Coast Tutoring customers say that our tutors' teaching methods work well to increase their child's understanding and confidence!
🍎 Develop healthy study habits
We provide you with a holistic study and learning plan to get you motivated, manage your time, boost your memory retention and more!
Learn to balance your studies with your mental health
🌱 Maintain your wellbeing while at school
Learn how to minimise study-related stress and anxiety with our Gold Coast tutoring so you can stay happy and healthy while at school!
💡 Holistic tutoring founded upon research
We've conducted over 10 years of research with the top 2% of students in Australia on how to study smarter, not harder.
Balance your studies with your mental health
Get on top of your study and boost your marks
Get organised and develop healthy study routines
Achieve Your Personal Best.
Find the right support and discover your personal tutoring program

Meet Our Gold Coast Tutoring Team
Ryan Nindra

Experienced Economics Tutor

Studying a Bachelor of Applied Finance/Bachelor of Economics
Senior Economics and Business Studies Coach at Art of Smart
Top Tip: Keep up to date with your textbook readings and homework

Brooklyn Arnot

Head of English

Bachelor of Arts in English (Honours)
Co-Host of the English Literature Program on Art of Smart TV
Class Teacher of the Year 2020
Top tip: To set yourself up for success, spend time understanding your text's ideas and concepts!

Emily Harper

Biology Tutor

Currently studying a Bachelor of Marine Biology!
Experienced Biology Tutor
Top Tip: You should find what works for you and stick with it! There isn't a magical formula for studying success.

Adrian Wendeborn

Head of Science

Qualified High School Teacher
Bachelor of Science in Physics and Chemistry
Head of Sciences at Art of Smart
Top Tip: Consistency is key! Stay on top of your work to ensure you don't resort to cramming!
How to get started with 1 on 1 Gold Coast Tutoring
Get in touch
Fill out our contact form so we can get in touch about what suits you
Get matched
Be paired with one of our tutors that suit your personality and learning style!

Kickstart your first session
Start your holistic tutoring journey with zero booking and cancellation fees

Call us at 1300 267 888 or leave your details below and we'll be in touch to help you achieve your goals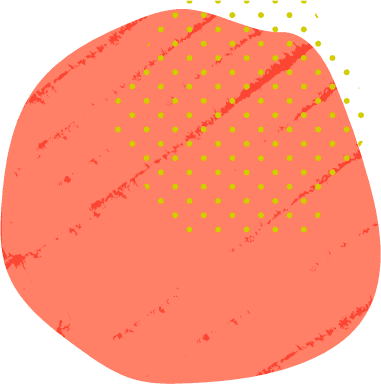 Incredible Gold Coast Tutoring Resources
For all K-12 students, Art of Smart's Gold Coast Tutoring provides extensive resources that are developed by experts for almost every subject. These resources are designed to cover all bases of the Queensland curriculum, to ensure you are holistically equipped with relevant knowledge and skills. 
Our Gold Coast tutoring team can print out resources and deliver to your own home for free! Alternatively, you can also find our online versions through our Art of Smart application. 
Your Art of Smart Gold Coast Tutor will use these resources during lessons and for homework to help you achieve your study goals for the week. In these resources, you will find a diverse assortment of learning tools which vary depending on the subject the resource is focused on. For example, for English resources, you will have skill-building activities, sample essays and exam style questions. Meanwhile, for Mathematics resources, you will receive worked examples and lots of practice questions with varying levels of difficulty. 
Gold Coast Tutoring Designed for You
Our Gold Coast Tutoring team makes it their priority to collaborate with its students to develop a learning plan that targets areas that require additional support so we don't waste your time. 
P-6 students can expect a diagnostic test from their Gold Coast tutor to deduce your level of understanding of the subject to identify key focus areas for future lessons. 
Meanwhile, Year 7 to 12 students will be asked to present their previous assessment results to help their Gold Coast tutoring staff pinpoint areas of improvement and prioritise certain learning activities and resources to use to help you succeed on a holistic level.