Phenomenal 1 on 1 Bondi Junction Tutoring for K-12
Learn however suits you best – at home or online 🙌 
Local Tutors for Tailored Bondi Junction Tutoring
Bondi Junction Tutoring for all ages and subjects
Here at Art of Smart, we pride ourselves on our exceptional tutoring track record we've upheld since being founded in 2009. We've supported students in K-6, all the way to the HSC, in subjects like Maths, English, Science and more.
Over this time, we've delivered exceptional K-12 Bondi Junction tutoring as a result of over a decade of research we've conducted with Australia's top performing students. As a result, we've got a proven pathway to help students transform their results with our students on average improve their marks by 20.7% and 93% gain confidence in their studies!
10+ years of research into developing the best Bondi Junction Tutoring
Here at Art of Smart, we've put in the hours of in-depth research to find out what it takes to be a successful student. Not only in terms of academics, but overall health, happiness and wellbeing. After interviewing Australia's top 2% of students to see in which ways we can better support our students, we've come to the conclusion that a holistic approach to tutoring is best. 
But what does a holistic approach actually look like? Not only do our Bondi junction tutoring services support you with extensive practice questions, study booklets, and syllabus guides, but we also help students develop soft skills such as stress management, organisation, and more.
Why we believe learning soft skills is so important for Bondi Junction tutoring
Our research has found that these soft skills are just as important to becoming a successful, well-rounded student as opposed to just hours of studying. So much so that our tutors are trained not only to take on the role of a tutor, but a mentor as well, to help guide students through their academic and extra-curricular life as a whole. 
From your very first Bondi Junction tutoring lesson, your tutor will help you integrate these soft skills into your daily practice, as it's important to develop these good habits as soon as possible. And we have the statistics to show that this holistic approach really is the best! Since being founded in 2009, we've helped over 8000 students achieve their various academic and/or holistic goals. Out of these students, 97% believe our tutors build fantastic rapport, and 75% have received scholarships or early university entry offers.
Bondi Public School
Bondi Beach Public School
Randwick Public School
Kensington Public School
Clovelly Public School
Coogee Public School
Paddington Public School
Bellevue Hill Public School
Woollahra Public School
Rose Bay Public School
Glenmore Road Public School
Double Bay Public School
Reddam House
Conservatorium High School
Waverley College
Rose Bay Secondary College
St Clare's College Waverley
Sydney Girls High School
Sydney Boys High School
Moriah College
Randwick Girls High School
Cranbrook School
Emanuel School
The Scots College
Personalised tutoring Bondi Junction for all subjects
No matter what subjects your child needs support in, our Bondi Junction tutoring services are guaranteed to provide comprehensive and holistic tutoring for all K-12 students. You can trust that your child will get the best support from 98+ ATAR scorers, pre-service teachers or Masters students. 
With their experience and resources, our local tutors mentor students from a variety of local schools, such as the ones listed here. Our award-winning Bondi Junction tutoring has allowed students to reach both their academic and holistic goals! 
How we select our Bondi Junction tutors
At Art of Smart Bondi Junction tutoring, we serve a wide variety of students, in terms of their ages, subjects they need help with, and individual needs. In order to cater to as many students as we can, we also have a wide range of tutors of different ages, backgrounds, and areas of expertise. All of our tutors, regardless if they are a first-year university student or a qualified teacher, have undergone a thorough recruitment and training process in order to ensure that they deliver the highest standard of support to students. 
With Bondi Junction tutoring, you can be assured that your selected tutor will be someone who possess the required subject knowledge, meets minimum academic achievements (such as a 90+ ATAR score), has a current and valid working with children check, is highly personable, and has a real dedication and passion for tutoring and mentoring. Ultimately, only 1 out 8 applicants are selected to be an Art of Smart tutor, so you can be assured you'll be learning from the best!
The perks of personalised Bondi Junction tutoring
One of the best parts about Art of Smart's Bondi Junction tutoring is that it is highly personalised to each student's needs. This personalisation begins early on. We collect information on our tutors' availabilities, year levels and subjects that they are able to tutor in, what field they study or work in, as well as their hobbies. 
We then collect similar information on students, compare this information, and then present customers with a number of tutors who we believe would be a good fit. Then, it's up to the customers to select the tutor they'd like, with the comfort of knowing their needs will be addressed. The first lesson will act as a test run to ensure that the tutor and student are a good fit for each other. In the highly unlikely event that you are not 100% with your chosen tutor, you are more than welcome to choose another tutor.
With Bondi Junction tutoring, our tutors are able to adapt their lesson structures to provide support in numerous ways. Whether your child requires support with writing assignments, understanding content, preparing for exams, or something else, our tutors will have the knowledge and resources to assist them. Lesson times are negotiable and flexible, meaning you don't have to be worried about any lock-in contracts. More lessons can be arranged for during busy exam periods, and you can certainly take days off for holidays! Depending on each child's age and needs, lesson times can vary from 1-2 hours in length, and can be once or multiple times each week.
Expert local tutors for local students
There are so many great advantages to having a local tutor to support students who reside in the area. With local Bondi Junction tutoring, you'll have a mentor who will understand your lifestyle and needs, and deliver the ultimate support. 
Whether you'd prefer face-to-face tutoring at home, the Waverley Library, or even online, we can guarantee that we'll find a tutor and a location that is flexible and caters to your needs!
Why Bondi Junction tutoring works for all students
To really cater to each individual student's needs, our Art of Smart tutors spend some time getting to know each student and what is important to them (and their parents!). This includes discussion of things such as strengths, areas for improvement, extra-curriculars, passions/hobbies, and goals. This information is then used to come up with a personalised learning plan, which will include a list of the student's academic and holistic goals as well as a timeline of how those goals will be achieved. Creating a plan such as this will not only allow students to gain a clearer understanding of their aspirations but referring back to it will also allow them to track their progress and keep them motivated. At the start of each term, the learning plan can then be reflected upon and revised with new or updated goals.
Our tutors also spend 5 minutes at the start of each lesson catching up with the student, both in terms of their academics as well as any extra-curricular events. We believe that this strengthens the bond between the student and the tutor, making for stronger trust and communication, as well as improving the overall quality of lessons. Our Bondi Junction tutoring services are guaranteed to deliver the highest quality education to all students.
Meet Our Bondi Junction Tutors
Ryan N

Experienced Economics Tutor | Sydney

Studying a Bachelor of Applied Finance/Bachelor of Economics
Senior Economics and Business Studies Coach at Art of Smart
Top Tip: Keep up to date with your textbook readings and homework

Brooklyn A

Experienced English Tutor

Bachelor of Arts in English (Honours)
Co-Host of the English Literature Program on Art of Smart TV
Class Teacher of the Year 2020
Top tip: To set yourself up for success, spend time understanding your text's ideas and concepts!

Currently studying a Bachelor of Marine Biology!
Experienced Biology Tutor
Top Tip: You should find what works for you and stick with it! There isn't a magical formula for studying success.

Qualified High School Teacher
Bachelor of Science in Physics and Chemistry
Head of Sciences at Art of Smart
Top Tip: Consistency is key! Stay on top of your work to ensure you don't resort to cramming!
Our Bondi Junction Tutoring Locations
Small Classes or 1 on 1 Sessions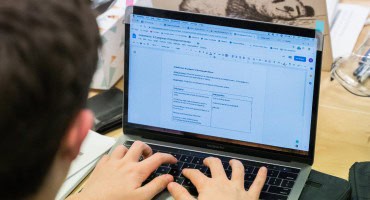 Small Classes or 1 on 1 Sessions
Check Out Our Student Success Stories
Customised Learning Programs for All Subjects
Regardless of your year level, we've got you covered! 
Primary
Year 7-10
Year 11-12
Study Skills
Primary: K-6

Our primary school program for Bondi Junction tutoring supports students in developing a strong foundation in essential subjects and boosts their confidence, equipping them for their high school journey.

K-6 Maths

Number
Algebra
Measurement
Space
Statistics
Probability
NAPLAN Support for Year 3 and 5


K-6 English

Reading
Writing
Spelling
Vocabulary
Hand Writing
Comprehension
NAPLAN Support for Year 3 and 5


K-6 Science and Technology

Earth and space science
Biological science
Physical science
Chemical science
Digital technologies

Year 7-10: All Subjects

Our Year 7-10 Bondi Junction Tutoring program assists students in beginning high school with confidence and acquiring a comprehensive grasp of the NSW curriculum, ensuring they avoid any knowledge gaps as they transition to Year 11-12.

7-10 Maths

Number
Algebra
Measurement
Space
Statistics
Probability
NAPLAN Support for Year 7 and 9


7-10 English

Reading
Writing
Literacy
Language
Literature
Textual Analysis
Essay Writing
Creative Writing
NAPLAN Support for Year 7 and 9


7-10 Science

Scientific skills
Earth and space science
Biological science
Physical science
Chemical science

7-10 Humanities

Geography
History
Commerce
Languages

Year 11-12: All Subjects

Our Year 11-12 Bondi Junction Tutoring program supports students in mastering the content of the NSW curriculum during their final years of school. By focusing on internal assessments and HSC exams, our program aims to achieve exceptional results, maximising students' ATAR and enhancing their opportunities for university admission.

Year 11-12 Maths

Mathematics Standard
Mathematics Advanced
Mathematics Extension 1
Mathematics Extension 2

11-12 English

English Standard
English Advanced
English Extension 1
English Extension 2
EAL/D
Textual Analysis
Essay Writing
Creative Writing

11-12 Science

11-12 Humanities

Geography
Ancient History
Modern History
Legal Studies
Business Studies
Economics
Visual Arts
PDHPE

Study Skills: Year 7-12

Leveraging more than a decade of research with accomplished students nationwide, our Pathfinder Program at Bondi Junction Tutoring offers Year 7-12 students a wealth of proven techniques to enhance their study skills. Our program focuses on minimising distractions, maintaining motivation, establishing efficient study habits, and approaching exams with reduced stress levels.

These are the study skills we hone in on:

Motivation and Goal Setting
Time Management
Study Planning and Scheduling
Organisation Skills
Managing Procrastination
Minimising Distractions
How to Write Study Notes
How to Study for Specific Subjects
How to Prepare for Exams and Assessments
How to Minimise Stress
How to Balance Extra-Curricular Activities with School
Explore some of our NSW Curriculum resources!
Supporting K-12 students in all subjects with Bondi Junction tutoring for over 10 years
Average student
mark increase
Believe our tutors build fantastic rapport
Received university early entry or scholarship offers
Our Bondi Junction Tutoring is guaranteed to provide...
Individualised lessons
Get 1-on-1 support with a Bondi Junction tutor based on your specific needs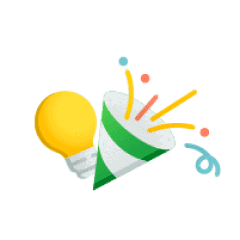 Passionate expert tutors
A variety of experienced, knowledgeable tutors to choose from
Holistic growth
Both academic and wellbeing support to achieve a healthy balance
Comprehensive study support
Support with organisation, time management, study skills and more
Top-notch resources
Extensive resources for all ages and subjects
Assessment guidance
Help with breaking down and understanding assignments
We'd love to chat with you to learn more about your goals for school!
What do you need the biggest help in?
(Select one of the options below)
Why choose Art of Smart for K-12 Bondi Junction Tutoring?
Get the marks you want with Bondi Junction tutoring
📚 20.7% average increase in marks
Our awesome Bondi Junction tutoring services have helped students improve their marks by an average 20.7%!
🌟 9.2/10 learning experience satisfaction
Our Bondi Junction students have rated us an average of 9.2/10 for overall satisfaction with their learning experience. 
Get confident and stress less for your exams
💪 93% improved confidence
A huge majority of our Bondi Junction customers say that they've seen a great improvement in their child's confidence since working with an Art of Smart tutor!
🍎 Learn sustainable study habits
With our personalised learning plans and range of resources, we provide all the tools to stay motivated, organised, improve skills and much more. 
Holistic support to help maintain your wellbeing
🌱 Advice from tutors who have been there, done that
Learn the tips, tricks, and strategies that our tutors recommend for minimising stress and improving general wellbeing during school years.
💡 Research-based holistic tutoring
With over 10 years of research into the methods of the top 2% of Australian students, Art of Smart has all the know-how on how to study smarter, not harder. 
Balance your studies with your mental health
Get on top of your study and boost your marks
Get organised and develop healthy study routines
Achieve Your Personal Best.
Find the right support and discover your personal tutoring program
How to get started with Bondi Junction Tutoring
Get in touch
Fill out our contact form so we can get in touch about what suits you
Get matched
Be paired with one of our tutors that suit your personality and learning style!

Kickstart your first session
Start your holistic tutoring journey with zero booking and cancellation fees

Call us at 1300 267 888 or leave your details below and we'll be in touch to help you achieve your goals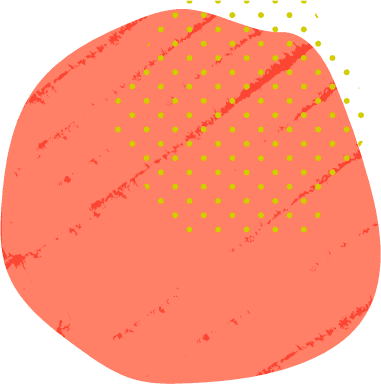 Face-to-face Bondi Junction tutoring
There are so many great advantages to in-person Bondi Junction tutoring. Firstly, a tutor will travel to your house (with no extra cost to you) meaning you won't have to worry about getting in the car and driving somewhere! This is super convenient, especially for busy parents and once you have a set tutoring area, requires little effort for parents. Face-to-face tutoring could also be done in a local library or another public place of agreement. Another great advantage to in-person tutoring is that it allows for a strong bond to be formed between the tutor and the student, as well as the tutor and the parent(s). It can also help improve the student's sense of accountability and motivation. And we've got plenty of Bondi Junction tutors to choose from!
Online Bondi Junction tutoring
What's even more convenient than at-home tutoring? Online Bondi Junction tutoring of course! Online tutoring lessons are conducted over an online platform such as Skype or Zoom, with the help of functions such as screen sharing, file sharing, chat, and a digital whiteboard. One of the best advantages of online tutoring is that neither your tutor or your child needs to be at home to conduct the lesson, and there are no travel arrangements involved, making it much more flexible. Regardless of whether you prefer face-to-face or online lessons, Art of Smart has the tutors and the tools to deliver an engaging and productive tutoring experience!