Superb K-12

Tutoring Liverpool that Enhances Results
Learn in your own home or online 🙌 
Meet Our Liverpool Tutors
Ryan N

Experienced Economics Tutor | Sydney

Studying a Bachelor of Applied Finance/Bachelor of Economics
Senior Economics and Business Studies Coach at Art of Smart
Top Tip: Keep up to date with your textbook readings and homework

Brooklyn A

Experienced English Tutor

Bachelor of Arts in English (Honours)
Co-Host of the English Literature Program on Art of Smart TV
Class Teacher of the Year 2020
Top tip: To set yourself up for success, spend time understanding your text's ideas and concepts!

Currently studying a Bachelor of Marine Biology!
Experienced Biology Tutor
Top Tip: You should find what works for you and stick with it! There isn't a magical formula for studying success.

Qualified High School Teacher
Bachelor of Science in Physics and Chemistry
Head of Sciences at Art of Smart
Top Tip: Consistency is key! Stay on top of your work to ensure you don't resort to cramming!
Enjoy Brilliant 1 on 1 Tutoring Liverpool

Reach the best version of yourself academically with Tutoring Liverpool
Tutoring Liverpool has made a difference in the lives of our students since being established in 2009. We continue to gift students with increased confidence in themselves and their abilities from having operated for over 10 years now!
Tutoring Liverpool is composed of a diverse and specialised team of stellar tutors, that 93% of our customers confirm have been able to step up their academic achievements.
Tutoring Liverpool where you can expect the best
Here at Art of Smart we take pride in the way we select our Tutors Liverpool, through a strict and rigorous process, to make sure you get the best value for your time and money every time you choose to book a session with our amazing tutoring Liverpool team. 
We receive stellar reviews from the vast majority of our customers, and that is no coincidence, given our extensive selection process. Tutors have to meet a variety of criteria before they can be considered to be an integral part of the tutoring Liverpool team. 
Our 
high expectations for 
Tutoring Liverpool students 
Our tutoring Liverpool team is made up of strong, reliable and independent tutors Liverpool, that have to have reached a minimum ATAR of 90 after the completion of their final exams. This is to ensure that each and every one of the students we take on can reach their full potential and benefit from those tutors Liverpool who are true masters in the subjects they teach. 
Furthermore, we hire tutors who are specialised, meaning they excel at a particular branch of their chosen subject: as an example, we have three different sets of amazing tutors Liverpool for Standard, Advanced, and Extension Mathematics. This ensures a truly tailored experience, so students feel they can rely on a mentor that directly tackles the subject area they have requested help in, and knows the ins and outs of a particular set of topics or modules. Through these rigid prerequisites, we attempt to minimise the times when students end up mis-matched with their tutors Liverpool.
Liverpool Public School
Marsden Road Public School
Liverpool West Public School
Mount Pritchard East Public School
All Saints Catholic College
Warwick Farm Public School
Casula Public School
St Raphael's Catholic Primary School
Heckenberg Public School
Casula Public School
Lurnea Public School
Miller Public School
Liverpool Girls High School
Ashcroft High School
All Saints Catholic College
Lurnea High School
Casula High School
Moorebank High School
Cabramatta High School
Miller Technology High School
Liverpool Boys High School
John Edmondson High School
Fairfield High School
Sarah Redfern High School
Cecil Hills High School
Tutoring Liverpool students with expertly-made resources
No matter what subjects you need help with, we've got the right resources to help you achieve your goals. We can assist you in subjects such as English, Science, Maths, HSIE, or even more specific subjects if you're in Year 11 or 12. 
Our resources are crafted according to the NSW Curriculum, following the various syllabuses to a tee in order to cover all the relevant content you learn in the classroom. You'll be able to access physical copies of our resources or view them online with our Liverpool tutoring!
Our Liverpool tutors double up as mentors
At Art of Smart, we strive to make sure that each of our unique and amazing tutors Liverpool become proper mentors to our students. This is to say that, despite our services being primarily school-focused, students can open up about other challenges that arise in the difficult and complicated period of high school, not just to do with maths questions and english essays. 
All in all, our tutors Liverpool strive to help students increase their confidence in themselves, and not shy away from challenges, becoming self-driven and motivated, and making them able to decide their own path forward after high school. That's what our stellar tutoring Liverpool team is here for. 
Resources? Look no further than Tutoring Liverpool
Art of Smart sets itself apart from other tutoring services for many reasons, a principal one being our complete and original subject-based resources. Our tutoring Liverpool resources mimic the syllabus, in the sense that they offer a complete overview of both theory and practice from each syllabus point for a given subject and level. 
Tutoring Liverpool resources are original, and can be easily implemented into our students' learning, as an additional set of materials to your school's, to help you gain a more holistic and solid grasps of concepts, questions, and exams. What's more, is that our tutoring Liverpool resources do not come at a further cost than that of our tutoring services. This essentially means you'll have full and complete access to our tutoring Liverpool resources the moment you sign up with us for a tutoring lesson. And to top it all off, you'll receive access to all Art of Smart tutoring Liverpool resources, not just the ones that pertain to the subject and level you are studying with us.
Tutoring Liverpool for locals, done by locals
With our tutors Liverpool, we know the place like our own backyard. Prefer having lessons at one of our campuses in Hornsby or the Hills? At Liverpool City Library? Online? Or perhaps in your very own home? Whatever your preferred spot is, we'll sure be there.  
The Art of Smart tutoring Liverpool team is equipped with the latest and most up to date resources, so that we can guide your process step by step with our masterclass tutoring. 
Tutoring Liverpool means consistency and originality
But what is it specifically that makes Art of Smart tutoring Liverpool resources stand out from the crowd? There are a few ways in which our tutoring resources set themselves apart from others, and in which they provide a valuable asset of complementary tools to help you further increase your confidence and push you to strive towards your best. 
Firstly, each one of our Art of Smart resources is crafted by a passionate team of educators, tutors and teachers, with decades of experience behind them. This helps tutors Liverpool make sure you are set up for a good, reliable start in your journey with us. Furthermore, you can always count on the help of your expert Art of Smart tutors Liverpool to guide you through the resources step by step, so you'll have someone you can count on to take you every step of the way. 
Tutoring Liverpool resources, an advantage worth counting on
Another awesome advantage to consider is the structure of our resources. Art of Smart tutoring Liverpool resources are jam packed with practice questions, to help you gauge exactly where you are with your understanding, according to both the syllabus and your own capabilities. When you use our resources in conjunction with tutoring, you'll not only have a greater holistic grasp of the concept and questions you'll be tested on in your exams, but you'll also be better placed to face real exam questions, as Art of Smart models its resources on past papers. 
Ever been worried sick about which questions will come up in an exam, or which topics will be present in your timed essays? We can surely guarantee you have, and we understand these commonalities perfectly. This is why Art of Smart resources are designed to eliminate uncertainty from the equation, to give you the best chance we can to achieve your intended results and goals.
Our Tutoring Liverpool Locations
Small Classes or 1 on 1 Sessions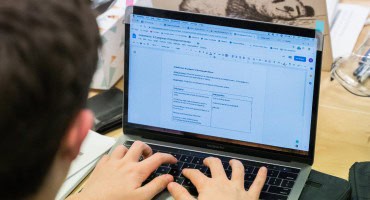 Small Classes or 1 on 1 Sessions
Customised Study Plans for Every Subject
Regardless of your year level, we've got you covered! 
Primary
Year 7-10
Year 11-12
Study Skills
Primary: K-6

With our Liverpool tutoring for primary school students, we aim to build a solid foundation in crucial subjects, enhancing their self-confidence and preparing them for secondary education.

K-6 Maths

Number
Algebra
Measurement
Space
Statistics
Probability
NAPLAN Support for Year 3 and 5


K-6 English

Reading
Writing
Spelling
Vocabulary
Hand Writing
Comprehension
NAPLAN Support for Year 3 and 5


K-6 Science and Technology

Earth and space science
Biological science
Physical science
Chemical science
Digital technologies

Year 7-10: All Subjects

In our Liverpool tutoring, our program for Year 7-10 students is structured to provide them with the confidence and knowledge required for success in high school. This approach helps close any potential knowledge gaps and reinforces their grasp of the NSW curriculum content, ensuring a strong foundation as they progress to Year 11-12.

7-10 Maths

Number
Algebra
Measurement
Space
Statistics
Probability
NAPLAN Support for Year 7 and 9

7-10 English

Reading
Writing
Literacy
Language
Literature
Textual Analysis
Essay Writing
Creative Writing
NAPLAN Support for Year 7 and 9

7-10 Science

Scientific skills
Earth and space science
Biological science
Physical science
Chemical science

7-10 Humanities

Geography
History
Commerce
Languages

Year 11-12: All Subjects

In Liverpool tutoring, our program designed for Year 11-12 students is centered on assisting them in attaining a thorough grasp of the NSW Curriculum content throughout their senior years. This preparation results in exceptional performance in internal assessments and the final HSC exams, empowering students to optimise their ATARs and expand their choices for higher education.

Year 11-12 Maths

Mathematics Standard
Mathematics Advanced
Mathematics Extension 1
Mathematics Extension 2

11-12 English

English Standard
English Advanced
English Extension 1
English Extension 2
EAL/D
Textual Analysis
Essay Writing
Creative Writing

11-12 Science

11-12 Humanities

Geography
Ancient History
Modern History
Legal Studies
Business Studies
Economics
Visual Arts
PDHPE

Study Skills: Year 7-12

Students from Year 7 to 12 can enrol in our Pathfinder Program. This program imparts valuable study strategies that promote effective learning, minimise distractions, boost motivation, establish productive study routines, and encourage a more relaxed approach to exams.

Drawing upon our extensive decade-long research, during which we closely collaborated with high-achieving students nationwide, the Pathfinder Program is customised to assist students in Liverpool by:

Motivation and Goal Setting
Time Management
Study Planning and Scheduling
Organisation Skills
Managing Procrastination
Minimising Distractions
How to Write Study Notes
How to Study for Specific Subjects
How to Prepare for Exams and Assessments
How to Minimise Stress
How to Balance Extra-Curricular Activities with School
View a range of our NSW tutoring resources!
A golden track-record, empowering K-12 students since 2009.
Average student
mark increase
Believe our tutors build fantastic rapport
Received university early entry or scholarship offers
Effectively Tutoring Liverpool students holistically
Tailored tutoring Liverpool
Our lessons are personalised to your needs, so you can achieve your very best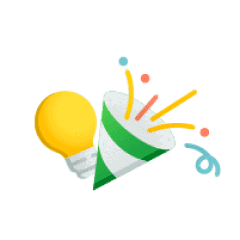 Mentoring, not just tutoring
Art of Smart is here to push your confidence in life, not just in school
Put wellbeing first
mental wellbeing is important, and Tutoring Liverpool is designed around this principle
Routines that stick
Uncover every secret to being constant and persevere with motivation
Resources that turn heads
Put yourself at an advantage with our Tutoring Liverpool resources
Teachers that shine
be taught by the best of the best, masters in their own subjects
We'd love to chat with you to learn more about your goals for school!
How are you starting you Art of Smart journey?
(Select one of the options below)
Choose Tutoring Liverpool, because there is no one better!
Achieve your goals and be proud
Experience a 20% average improvement in your marks with Art of Smart Tutoring Liverpool.
🌟We are the best out there; don't just take our word for it
9.2/10 student on average have expressed their vote of confidence in Art of Smart, saying our methods increase both their marks and confidence.
Empower yourself with Art of Smart
💪 Confidence is important
Nearly all of our customers have experienced a 93% confidence increment in both themselves and their capabilities.
🍎 Practise, practise, practise
Practice is key. That's why our tutors Liverpool are here to deliver all the secrets to establish a routine that can get you to practise and practise until you're through!
We prioritise your mental health
To get the perfect balance between study and life can be tricky. That's where Art of Smart comes in. We give you the tools to achieve this. 
💡 Experience makes a difference
Art of Smart bases its methods on our 10+ years of research and experience. We've taken the methods of the top 2% of students in Australia as foundation.
Preserve your mental health
Balance your studies with your mental health
Boost your overall confidence
Get on top of your study and boost your marks
Take routine to the next level
Study habits are hard to form, but that's where we come in
Achieve Your Personal Best.
Find the right support and discover your personal tutoring program
How to get started with Liverpool Tutoring
Get in touch
Fill out our contact form so we can get in touch about what suits you
Get matched
Be paired with one of our tutors that suit your personality and learning style!

Kickstart your first session
Start your holistic tutoring journey with zero booking and cancellation fees

Call us at 1300 267 888 or leave your details below and we'll be in touch to help you achieve your goals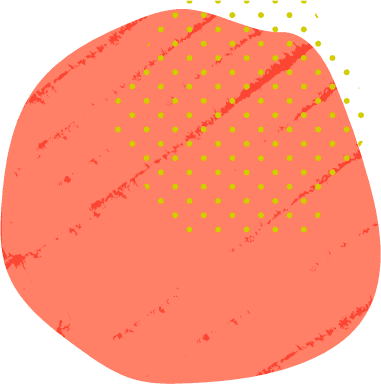 Tutors Liverpool are not just tutors, but well and truly mentors
There is nothing that our tutors can't teach you about the subject you've chosen to get help with. However, you shouldn't mistake our tutors as just mere tutors. Art of Smart tutors are mentors that can guide you through any worries, questions or misunderstandings you may have about the next phase in your life after school, as well as during school. 
Whether this is university concerns, trying to select your degree, choosing whether or not to have university as the very next step in your life, guiding you through tricky stressful situations inside and outside of school, or even trying to find school-life balance, we are here for you.