K-12 Tutoring North Shore with expert tutors for all subjects!
Learn 1 on 1 in your own home, on campus or online 🙌 
Meet Our 1 on 1 North Shore Tutors
Bella M

Experienced Economics Tutor | North Shore

Currently studying Advanced Studies and Commerce at the University of Sydney
A dedicated tutor who integrates relevant and relatable examples in an easy to understand way. Bella ensures to leave time for plenty of practice questions to solidify the student's understanding of the concepts taught within the lesson!
Fun Fact: Bella enjoys reading, her goal for 2023 is to get through a book a week!

Gota B

Experienced Studies of Religion Tutor | North Shore

Studying a Bachelor of Psychology at the University of New South Wales
A detail-oriented tutor who provides detailed relatable examples to consolidate students understanding of a topic.
Fun Fact: In her spare time, Gota loves to write creative stories.

Christina U

Experienced Ancient History Tutor | North Shore

Studying a Bachelor of Advanced Studies (International and Global Studies) and Arts at the University of Sydney
A dedictaed tutor who provides in depth explanations to break down complex content and encourages students to ask questions when they are unsure of a topic.
Fun Fact: Christina plans to pursue a career in screenwriting or at a publishing company!

Jess R

Experienced Modern History Tutor | North Shore

Studying a Bachelor of Medical Science at the University of Sydney
A well prepared and structured tutor who consistently asks students thought provoking questions to ensure they are following along with the material.
Fun Fact: Upon completion of her degree, Jessica plans to become a paediatric surgeon!
Achieve Success with our Holistic Tutoring North Shore
Unlock Improved Marks & Confidence with Tutoring North Shore
In the last decade, we've developed a reputation for holistic support that helps students improve their confidence and their marks at school. In fact, 9 out 10 students see improved confidence after working with an Art of Smart tutor!
Additionally, due to our holistic and tailored approach that harnesses the ultimate potential of our students we have helped our students increase their marks by an average of 20.7%.  
Our Exceptional North Shore Tutoring Services
Since our launch in 2009, Art of Smart has become an award-winning tutoring team that has supported over 8,000 students and more to achieve the results they aim for. We have dedicated ourselves to our North Shore tutoring students in all K-12 subjects, while teaching students smart study skills, university pathways and career options after school! 
Whether you need support in acing your academic goals, or mentorship for key life skills to set you up for a solid career, our North Shore tutoring team is more than equipped to help you! Through our unique holistic and personalised scope, we have helped over 93% of our students feel a boost in their confidence.
Our North Shore Tutoring Team of Experts
At Art of Smart, we go the extra mile to ensure each and every member of our North Shore tutoring team are experts in their field! 
Our company filters through the thousands of tutor applications we receive each year to handpick the best of the best to represent our name. Through our extensive recruitment process, we guarantee that our North Shore tutors are truly qualified to teach with the essential skills to deliver an engaging and effective lesson for all our K-12 students. 
First, we perform a background check on our applicants to ensure that they have an official Working with Children check, a National Police check and an academic transcript that proves their academic achievements in their subject of expertise. This way, you can rest assured that every one of our North Shore tutoring team members are reputable and trained to build a safe learning environment for you. 
Once our applicants have met these requirements, we invite them for an hour long interview, where we ask them questions about their favourite hobbies, pastimes and interests. This information will later be used to pair you up with a North Shore tutor who is compatible with your personality! 
In this interview, our North Shore tutoring applicants must also impress our recruitment team in a mock lesson that they deliver. Here, they will be evaluated based on their ability to break down complex concepts into easy explanations, their capacity for creative thinking and knack for building rapport with their students. 
Our successful applicants will then move on to become part of our incredible North Shore tutoring team! It is this process that guarantees that every one of our North Shore tutors are extremely knowledgable and skilled to deliver the best quality of lessons to you at your request, so you can sit back and relax knowing that we have done the hard work of finding the top tutors across Australia. 
St Ives North Public School
Hornsby North Public School
Abbotsleigh
Artarmon Public School
Beaumont Road Public School
Cammeray Public School
Neutral Bay Public School
St Mary's Catholic Primary School
Willoughby Public School
Roseville Public School
Lindfield East Public School
Northbridge Public School
Turramurra Public School
St Thomas' Catholic Primary School
Wahroonga Public School
Marist Catholic College
Monte Sant' Angelo Mercy College
Shore School
Bradfield Senior College
Cammeraygal High School
St Aloysius' College
North Sydney Girls High School
North Sydney Boys High School
Barker College
Roseville College
Loreto Normanhurst
Brigidine College St Ives
Killara High School
Pymble Ladies' College
St Pius X College
Tutoring North Shore Students for All-Round Excellence
At Art of Smart, we understand that intelligence goes way beyond learning in the classroom. Based on 10 years of research with top performers who have achieved an ATAR of over 98, we have found that it is the important leadership, organisational and time management skills that make an effective learner. In other words, our philosophy is that studying smarter, not harder is the way to go!
With a team of stellar tutors, including 98+ ATAR scorers & qualified teachers, we have a track record of tutoring North Shore students from both primary and high schools in the local area to achieve their best performance in any K-12 subject – so join us today!
Our All-Encompassing North Shore Tutoring Services
We have been tutoring North Shore students with a commitment to deliver a personalised and holistic learning experience that targets your specific needs during and after your school days, with the aim of transforming you into an all-round achiever. 
With our individualised services, you will be paired with one of our North Shore tutoring team members who is passionate about your learning progress and maintaining an effective mentor-student relationship with you! 
North Shore Tutoring Suited To You 
Wouldn't it be great to have a tutor whom you can connect well with?
With our personalised services, you can be matched with a North Shore tutoring member who shares the same passions, interests and hobbies as you! This ensures that our North Shore tutoring students can connect well with their tutors so they can enjoy learning with someone who they can converse well with. So, say goodbye to awkward conversations with your tutor, when you can have a motivational mentor cheering you on every step of the way. 
Once you've been paired with one of our North Shore tutors, they will ask you about your specific goals, needs and requests. They may also look at your past assessment tasks and exam results to identify areas of improvement to personalise a lesson plan for you. Altogether, your North Shore tutor will work with you to ensure that you target all areas of your study that you find challenging, to equip you for success in your studies!
Tutoring North Shore At Your Convenience with NSW Curriculum Resources
With Art of Smart's mobile services, you have the flexibility to personalise lessons at your preferred time and place. We have been tutoring North Shore students in their homes, at the Hills or Hornsby campus, at Gordon Library (or whichever library is closest to you) and online, so you can trust us to deliver high quality teaching in any location that suits you!
Through our tutoring, you'll gain access to a plethora of print AND online resources that are crafted and aligned with the NSW curriculum. You'll never run out of practice questions and will consistently get feedback to help you improve your marks!
Face to Face North Shore Tutoring 
If you prefer to learn in person, our tutors can deliver 1 on 1 lessons or small group classes for you!
For 1 on 1 lessons, our North Shore tutoring team can travel to your preferred location. Whether it is at the dining table in your home, at our campus or at the local library, our North Shore tutors can travel to meet with you. 
As for small group classes, you can attend them in our Art of Smart Hills or Hornsby campus! Our small group classes are a great way to expand your thinking, as you will be exposed to the different ideas and perspectives of your peers! Let us know in your first call with us if you are interested, and we can set you up!
Remote North Shore Tutoring 
If online tutoring is something you enjoy, you're in luck! 
We have been teaching North Shore tutoring students through online platforms, such as Zoom and Google Classroom. Our North Shore tutors do their best to make online learning fun for you, with numerous interactive features such as Whiteboard, Kahoot quizzes and the chat function. 
Before your first meeting with your tutor, you will be sent a link to join the class on a weekly basis. Let us know if you prefer to have 1 on 1 private lessons online, or if you would like to join a group class online. Either way, we can work to make it happen!
Our North Shore Tutoring Locations
Small Classes or 1 on 1 Sessions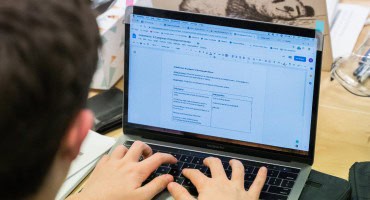 Small Classes or 1 on 1 Sessions
Check Out Our North Shore Tutoring Success Stories
Customised Learning Programs for All Subjects
Regardless of your year level, we've got you covered! 
Primary
Year 7-10
Year 11-12
Study Skills
Primary: K-6

Our primary school program for North Shore Tutoring aids students in building a solid foundation in critical subjects and enhances their confidence, preparing them for their high school future.

K-6 Maths

Number
Algebra
Measurement
Space
Statistics
Probability
NAPLAN Support for Year 3 and 5


K-6 English

Reading
Writing
Spelling
Vocabulary
Hand Writing
Comprehension
NAPLAN Support for Year 3 and 5


K-6 Science and Technology

Earth and space science
Biological science
Physical science
Chemical science
Digital technologies

Year 7-10: All Subjects

Our Year 7-10 North Shore Tutoring program helps students start high school confidently and gain a strong understanding of the NSW curriculum, avoiding any knowledge gaps as they prepare for Year 11-12.

7-10 Maths

Number
Algebra
Measurement
Space
Statistics
Probability
NAPLAN Support for Year 7 and 9


7-10 English

Reading
Writing
Literacy
Language
Literature
Textual Analysis
Essay Writing
Creative Writing
NAPLAN Support for Year 7 and 9


7-10 Science

Scientific skills
Earth and space science
Biological science
Physical science
Chemical science

7-10 Humanities

Geography
History
Commerce
Languages

Year 11-12: All Subjects

Our Year 11-12 North Shore Tutoring assists students in mastering the NSW curriculum's content during their final years, leading to exceptional results in internal assessments and the HSC exams, ultimately maximising their ATAR and university admission opportunities.

Year 11-12 Maths

Mathematics Standard
Mathematics Advanced
Mathematics Extension 1
Mathematics Extension 2

11-12 English

English Standard
English Advanced
English Extension 1
English Extension 2
EAL/D
Textual Analysis
Essay Writing
Creative Writing

11-12 Science

11-12 Humanities

Geography
Ancient History
Modern History
Legal Studies
Business Studies
Economics
Visual Arts
PDHPE

Study Skills: Year 7-12

Based on over a decade of research with high-achieving students across the country, our Pathfinder Program at North Shore Tutoring provides Year 7-12 students with proven techniques for effective studying, minimising distractions, staying motivated, establishing efficient study habits, and approaching exams with reduced stress levels.

These are the study skills we hone in on:

Motivation and Goal Setting
Time Management
Study Planning and Scheduling
Organisation Skills
Managing Procrastination
Minimising Distractions
How to Write Study Notes
How to Study for Specific Subjects
How to Prepare for Exams and Assessments
How to Minimise Stress
How to Balance Extra-Curricular Activities with School
Explore some of our NSW Curriculum resources!
Tutoring North Shore Students to Strive for Excellence in all K-12 subjects since 2009.
Average student
mark increase
Believe our tutors build fantastic rapport
Received university early entry or scholarship offers
Tutoring North Shore with An All-Encompassing Approach
Learn from Experts
Gain valuable feedback and advice from top performing students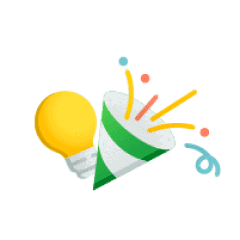 Kickstart Your Future
Learn from experienced mentors to open up new career opportunities
Nuture Your Well-being
Integrate mental health strategies to manage stress during exams
Study Smarter
Be on top of your work with effective study techniques and schedules
Extensive Resources
Gain access to comprehensive study guides, practice papers and sample responses
Upgrade Your Performance
Prepare for assignments, assessments and exams with our passionate tutors
We'd love to chat with you to learn more about your goals for school!
What do you need the biggest help in?
(Select one of the options below)
Why North Shore Tutoring with Art of Smart?
Improve your results and achieve academic success
📚 20.7% average increase in marks
Students who receive our North Shore tutoring services have, on average, seen an improvement of over 20% in their results after working with Art of Smart.
🌟 9.2/10 learning experience satisfaction
Our North Shore tutoring students rate their overall learning experience with an average of 9.2 out of 10 for level of satisfaction.
Gain confidence and reduce exam-related stress
💪 93% increase confidence
Almost all of our North Shore tutoring customers report that our tutors' teaching strategies are effective in enhancing their child's knowledge and confidence.
🍎 Develop healthy study habits
We offer North Shore tutoring students a comprehensive study plan that promotes motivation, improves time management, enhances memory retention and more.
Discover a healthy study-life balance
🌱 Maintain your wellbeing while at school
Reduce school-related stress and maintain well-being with our North Shore tutoring by learning effective strategies for managing your studies.
💡 Holistic tutoring based on comprehensive research results
We have used more than a decade of research with Australia's top 2% of students to develop a study approach that emphasises efficiency over effort.
Balance your studies with your mental health
Get on top of your study and boost your marks
Get organised and develop healthy study routines
Achieve Your Personal Best.
Find the right support and discover your personal tutoring program
How to get started with North Shore Tutoring
Get in touch
Fill out our contact form so we can get in touch about what suits you
Get matched
Be paired with one of our tutors that suit your personality and learning style!

Kickstart your first session
Start your holistic tutoring journey with zero booking and cancellation fees

Call us at 1300 267 888 or leave your details below and we'll be in touch to help you achieve your goals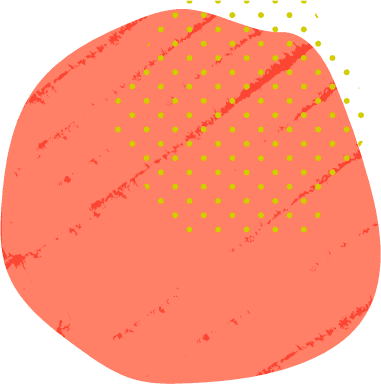 State of the Art North Shore Tutoring Resources 
With over 45,000 subscribers to our free resources, Art of Smart is one of the most popular places to get your study guides, sample responses, practice questions, notes and more! 
When you've become one of our North Shore tutoring students, you will gain access to so much more! Our team of experienced teachers and tutors have collaborated to design an extensive library of resources that address every dot point of the new NSW syllabus. 
For all K-12 subjects, you can find comprehensive modules, skill-building workbooks, practice exam papers and useful links to equip you for your study! You can access these in print and online format on our new and improved Art of Smart app, so you can use these resources wherever you go. 
North Shore Tutoring that Listens to Your Needs
More importantly, empathy is one of the most essential qualities we look for in our North Shore tutors! 
This is because we understand how students may struggle to build their confidence and feel comfortable in seeking support from their tutors. Therefore, we aim to make this as easy as possible for our customers by recruiting North Shore tutoring team members who are skilled in building relationships based on mutual trust and respect with their students, so you can feel comfortable to turn to them for advice at anytime! 
In fact, over 97% of our customers rave over our tutors' ability to build fantastic and long-lasting rapport with their students! So, you know that you'll be well supported with one of our North Shore tutors.