Individualised 1 on 1 Tutoring Fairfield for every Subject in K-12
Be supported face-to-face in your own home or online 🙌 
1 on 1 K-12 Tutoring Fairfield with Expert HSC Tutors!
Transform your confidence and grades with proven Fairfield Tutoring!
Since our beginning in 2009, Art of Smart has supported hundreds of students with 1 on 1 Tutoring Fairfield to help them ace their subjects at school, from English, Maths, Science and Humanities!
Our 1 on 1 tutors work hard to ensure that your child's confidence grows – along with their grades! We regularly receive positive feedback from our customers, and on average our students improve their marks by 20.7%!
Tutoring Fairfield that supports your child to succeed at school!
With over a decade of experience and research under our belt, Art of Smart is here to help. We understand the importance of ensuring that students are paired with a tutor best suited to their needs. Our fantastic team of Fairfield tutors strive to develop a good sense of rapport with their students – after all, comfortability in lessons is crucial for success. 
When you contact us, you will have the opportunity to provide us with important information regarding how we can best support your child in their learning journey, in achieving their goals, and in boosting their confidence. This information will allow us to carefully hand-pick the tutors that we are sure will be of wonderful assistance. 
This tutor selection process will ensure that you get the most benefit out of our Fairfield tutoring services. Students who feel comfortable, heard, and supported in lessons have been shown to excel in their studies and grow in confidence. By ensuring your tutor has a good understanding of your child's needs, they are able to take a more holistic approach. With the wonderful resources our tutor's have on hand, we will ensure that your child is supported in every aspect of their schooling journey with our tutoring Fairfield.
Fairfield Public School
Fairfield West Public School
Sacred Heart Catholic Primary School Villawood
Fairvale Public School
Granville South Public School
Fairfield Heights Public School
Guildford West Public School
Smithfield Public School
Edensor Park Public School
Canley Vale Public School
Bonnyrigg Heights Public School
William Stinson Public School
Fairfield High School
Fairvale High School
Patrician Brothers' College Fairfield
Westfields Sports High School
Canley Vale High School
Prairiewood High School
Warakirri College
Freeman Catholic College
St Johns Park High School
Canley Vale High School
Cabramatta High School
Learn from subject experts providing K-12 Tutoring Fairfield
Art of Smart's K-12 tutors are well-equipped to support your child's needs and to address the aspects of assignments and content that will help your child to excel in their studies. With our personalised Fairfield tutoring, you can expect to see your child's confidence, within and beyond the classroom, grow. 
Our tutors support students in schools all over Fairfield. With our award-winning services, students feel heard and supported. It is our goal to help students achieve their goals – whether these goals be personal, academic, or anything in-between. 
Just how good is Art of Smart's Fairfield tutoring?
When you come on board with Art of Smart, you will receive only the best quality tutors. Our exceptional team are experts in their subjects – well equipped to tackle any challenge presented to them by their students. Whether it be a tricky maths problem or a big essay, we are here to help.
At Art of Smart, we prioritise the quality of our tutors and the quality of our student-tutor pairings. Each of the tutors providing their services in our Fairfield tutoring must first be put to the test in a stringent training and recruitment process. This ensures that our tutors are effective communicators, compassionate people, and experts of the subject content. With our tutoring Fairfield, your child will be supported in achieving all of their goals.
Recruiting experts for tutoring Fairfield.
All tutors with Art of Smart must have obtained an ATAR above 90.00 and have a valid Working with Children Check. Within the interview process, we conduct a mock lesson in which the tutor candidate will teach a lesson, in a subject of interest, to the Art of Smart recruiter. This mock tutoring lesson allows for the candidate's communication skills, patience, and subject knowledge to be assessed. We can assure you that only the best are employed at Art of Smart. Every year we see thousands of eager people apply for Fairfield tutoring positions with us – only 1 in 8 of these people will successfully obtain a position. 
With our Fairfield tutoring we strive to ensure that studying with us is as enjoyable, interactive, and beneficial as possible. The methods employed by our tutors, during our Fairfield tutoring, are undeniably effective. They are based on over a decade's worth of research into the most efficient techniques for studying. We looked into what sets the top 2% of Australian student's apart from the rest and used this information to inform our methods. On average, we see our students improve their marks by 20.7%! Further, 75% of Art of Smart students receive and early offer for university entry and scholarships after school.
Flexible Fairfield tutoring with NSW Curriculum Experts
Our tutors are local subject experts who understand the needs of their student's. Whether your child requires support from the comfort of your own dining table, online, or at the Fairfield Library, we guarantee that our tutoring Fairfield is convenient and flexible!
Art of Smart's team of experienced and down-to-earth tutors will make learning fun and effective with comprehensive print and digital resources for all subjects for the NSW Curriculum. With these resources and our tutors' subject expertise, we can assure you that your child will receive holistic guidance with our K-12 tutoring Fairfield. 
Tutoring Fairfield tailored to suit you
Our team of tutors aim to ensure that all of their students receive a holistic learning experience – whether support is provided at your very own dining table or through a screen. Art of Smart strives to make lessons pleasant experiences for students, parents, and tutors alike. 
Art of Smart's Face-to-Face Tutoring Fairfield
With our face-to-face Fairfield tutoring, it is our goal to ensure lessons occur at a time and a place that makes everyone happy. In your very first over-the-phone interaction with the tutor you have selected, a time and place for the first lesson will be organised. It is our priority that lessons are easily accessible and comfortable – so if a lesson in your very own home is what you desire, then you can farewell undesired travel. 
Art of Smart's Online Tutoring Fairfield
If online lessons are your preference then we are more than happy to accommodate for that! Our team of qualified and engaging tutors are well prepared to conduct rewarding lessons – whether they are online or in-person. 
Online lessons may take place on platforms like Zoom or Skype – however, our tutors will do their best to accommodate if these options do not work. The functionality of these platforms will allow your child's tutor to navigate through your child's concerns with ease. Aspects such as screen and file sharing, as well as Art of Smart's very own online subject-specific resources, will be used to ensure lessons are both productive and fun.
Meet Our Fairfield Tutoring Team
Ryan N

Experienced Economics Tutor | Sydney

Studying a Bachelor of Applied Finance/Bachelor of Economics
Senior Economics and Business Studies Coach at Art of Smart
Top Tip: Keep up to date with your textbook readings and homework

Brooklyn A

Experienced English Tutor

Bachelor of Arts in English (Honours)
Co-Host of the English Literature Program on Art of Smart TV
Class Teacher of the Year 2020
Top tip: To set yourself up for success, spend time understanding your text's ideas and concepts!

Currently studying a Bachelor of Marine Biology!
Experienced Biology Tutor
Top Tip: You should find what works for you and stick with it! There isn't a magical formula for studying success.

Qualified High School Teacher
Bachelor of Science in Physics and Chemistry
Head of Sciences at Art of Smart
Top Tip: Consistency is key! Stay on top of your work to ensure you don't resort to cramming!
Our Tutoring Fairfield Locations
Small Classes or 1 on 1 Sessions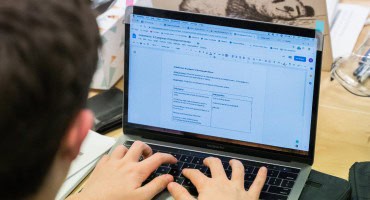 Small Classes or 1 on 1 Sessions
Learn about our Tutoring Success Stories!
Tailored Educational Plans for Every Subject
Regardless of your year level, we've got you covered! 
Primary
Year 7-10
Year 11-12
Study Skills
Primary: K-6

Through our Fairfield tutoring for primary school students, we aid in laying a solid groundwork in crucial subjects, enhancing their self-assurance and preparedness for secondary education.

K-6 Maths

Number
Algebra
Measurement
Space
Statistics
Probability
NAPLAN Support for Year 3 and 5


K-6 English

Reading
Writing
Spelling
Vocabulary
Hand Writing
Comprehension
NAPLAN Support for Year 3 and 5


K-6 Science and Technology

Earth and space science
Biological science
Physical science
Chemical science
Digital technologies

Year 7-10: All Subjects

With our Fairfield tutoring, our program for Year 7-10 students endeavours to provide them with the confidence and expertise required for success in high school. This approach helps bridge any potential knowledge gaps and fortifies their grasp of the NSW curriculum content, ensuring a solid foundation as they transition to Year 11-12.

7-10 Maths

Number
Algebra
Measurement
Space
Statistics
Probability
NAPLAN Support for Year 7 and 9

7-10 English

Reading
Writing
Literacy
Language
Literature
Textual Analysis
Essay Writing
Creative Writing
NAPLAN Support for Year 7 and 9

7-10 Science

Scientific skills
Earth and space science
Biological science
Physical science
Chemical science

7-10 Humanities

Geography
History
Commerce
Languages

Year 11-12: All Subjects

With Fairfield tutoring, our program tailored for Year 11-12 students is aimed at facilitating their comprehensive understanding of the NSW Curriculum content during their senior years. This preparation translates into outstanding outcomes in internal assessments and final HSC exams, allowing students to optimise their ATAR and expand their choices for higher education.

Year 11-12 Maths

Mathematics Standard
Mathematics Advanced
Mathematics Extension 1
Mathematics Extension 2

11-12 English

English Standard
English Advanced
English Extension 1
English Extension 2
EAL/D
Textual Analysis
Essay Writing
Creative Writing

11-12 Science

11-12 Humanities

Geography
Ancient History
Modern History
Legal Studies
Business Studies
Economics
Visual Arts
PDHPE

Study Skills: Year 7-12

Students from Year 7 to 12 can join our Pathfinder Program. This program imparts valuable study strategies that promote efficient learning, minimise distractions, foster motivation, cultivate effective study routines, and facilitate a more relaxed approach to exams.

Drawing upon our extensive research spanning over a decade, during which we closely collaborated with high-achieving students nationwide, the Pathfinder Program is designed to assist students in Fairfield by:

Motivation and Goal Setting
Time Management
Study Planning and Scheduling
Organisation Skills
Managing Procrastination
Minimising Distractions
How to Write Study Notes
How to Study for Specific Subjects
How to Prepare for Exams and Assessments
How to Minimise Stress
How to Balance Extra-Curricular Activities with School
Scroll through some of our tutoring resources!
Providing 1 on 1 K-12 tutoring Fairfield since 2009 that transforms student's results!
Average student
mark increase
Believe our tutors build fantastic rapport
Received university early entry or scholarship offers
Our Unique 1 on 1 Tutoring Fairfield Approach
Holistic tutoring Fairfield
Receive a learning plan designed with your goals in mind.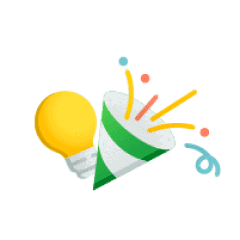 Impactful mentoring
Enhance your career prospects and understand post-school pathways.
Improve personal wellbeing
Learn to balance school and hobbies whilst caring for your mental wellbeing.
Develop effective study skills
Find a routine, learn organisational skills, and apply game-changing study techniques.

Driven and personable tutors
Our tutors will help develop and test their students' knowledge, while providing feedback on assessment.
Get access to detailed resources
Tutors come to lessons well-prepared with resources covering the entire syllabus.

We'd love to chat with you to learn more about your goals for school!
What do you need the biggest help in?
(Select one of the options below)
Art of Smart is the best choice for K-12 Tutoring Fairfield
Watch your grades sky-rocket with our Tutoring Fairfield
📚 20.7% average increase in marks
Art of Smart's Fairfield tutoring students experience an average improvement in marks of over 20%!
🌟 9.2/10 learning experience satisfaction
On average, our Fairfield tutoring students rate their overall learning experience satisfaction with us as 9.2/10.
Our 1 on 1 tutoring Fairfield will reduce your assessment stress!
💪 93% increase confidence
We receive regular praise on our tutors' abilities to improve students' understanding and confidence!
🍎 Develop healthy study habits
With Art of Smart's tutoring Fairfield, you will be provided with a detailed and personal study plan to help with motivation, time management, and memory retention. 
Our 1on 1 tutoring Fairfield will help you balance studies and health.
🌱 Take care of yourself while succeeding in school
Find support in easing the pressure of school-related stressors with Art of Smart's tutoring Fairfield. Maintain your physical and mental health while maintaining top grades! 
💡 Game-changing tutoring informed by over a decade of research
At Art of Smart, we prioritise the quality of the services we provide. And so, to ensure that we deliver you only the best 1-on-1 Fairfield tutoring, we have conducted research for over 10 years to investigate what sets the top 2% of Australian students apart.
Take a balanced approach to maintaining studies and wellbeing
Move forward in confidence knowing you are supported every step of the way
Prompt healthy study habits
Develop effective organisational skills and healthy study habits to ace your classes 
Achieve Your Personal Best.
Find the right support and discover your personal tutoring program
How to get started with 1 on 1 Tutoring Fairfield
Get in touch
Fill out our contact form so we can get in touch about what suits you
Get matched
Be paired with one of our tutors that suit your personality and learning style!

Kickstart your first session
Start your holistic tutoring journey with zero booking and cancellation fees

Call us at 1300 267 888 or leave your details below and we'll be in touch to help you achieve your goals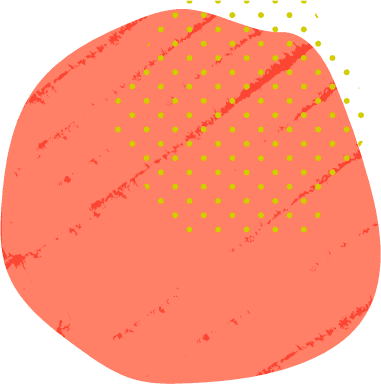 Outstanding Resources for the New South Wales Subject Curriculums
With our tutoring Fairfield, you child will be provided access to a comprehensive assortment of resources. The content within these resources is designed to specifically target the New South Wales curriculum for their subjects. Not only do the resources touch on all the key aspects of each subject but they are also produced by qualified teachers and Art of Smart's very own expert tutors. 
Not only are these resources available online but they are also available in print form – so you can rest assured that your child, no matter how lessons are arranged, will have access to the best resources. The resources contain a large variety of new questions (with answers), as well as content blocks written in a manner that breaks down even the most complicated topics into manageable pieces. These questions can be utilised by tutors in lessons and provide another avenue for students to practice applying the knowledge they learn in class. 
Our Personalised Approach to Tutoring Fairfield
Art of Smarts Fairfield tutoring adopts a holistic approach to your child's education. This allows for your tutor to best understand and support your child's needs. Our tutors will assess your child's performance in the subject for their past assessment pieces and identify areas that can be improved upon. With us, your child will find support in understanding difficult topics, writing good quality assignments, developing healthy study plans, and efficiently preparing for exams. It is one of our goals at Art of Smart to reduce the stress experienced by students so they can enjoy the learning process and make the most out of their time at school.