HSC Tutoring Sydney for all subjects with HSC Expert Tutors
Learn in a way that suits you – from your home, online, or at our cosy campus 🙌 
Meet Our 1 on 1 HSC Sydney Tutors
Mia M

Experienced Maths Tutor | Sydney

Studying a Double Degree of Law and Science at the University of Sydney
Effective and thorough tutor who focuses on building confidence throughout her lessons.
Top Tip: Planning ahead and time management is key!

Kevin C

Experienced Physics Tutor | Sydney

Studying a Bachelor of Advanced Science with a focus on Health at the University of Sydney
Effective tutor who breaks down concepts in a simple manner and integrates real-life examples and analogies to make concepts easier to understand.
Top Tip: Get plenty of sleep and take care of your well-being!

Jessie F

Experienced English Tutor | Sydney

Graduated from the University of New South Wales with a Bachelor of Arts (Honours) and is now completing a Masters of Research in Ancient History at the University of Sydney
Jessie has been nominated for our Class Teacher Award our Customer's Choice Award!
Top Tip: Vary your study location and time to find what suits you best, boosting creativity and motivation.

Shikhar G

Experienced Chemistry Tutor | Sydney

Studying a Bachelor of Mechatronic Engineering and Computer Science at the University of New South Wales
Empathetic tutor who encourages viewing challenging concepts with an alternative approach
Top Tip: Try to find some sense of enjoyment in what you are studying and once you can spark interest, start teaching yourself the content.
Find A Game-Changing HSC Tutor Sydney
Watch your marks transform with our HSC tutoring Sydney
From our humble beginnings in 2009, we've supported 8,000+ students navigate Year 11 & 12, across all levels of Maths, English, Science, Humanities and more! 
Our HSC tutoring Sydney team are experts on the HSC syllabus and have over 10 years experience supporting students transform their results in Year 11 and 12. Proof of our track record is that on average mark Year 12 students we support improve their results by over 20%, with 93% of students also seeing improvements in confidence!
Find an Art of Smart HSC tutor Sydney to support your child through their final years and enhance their confidence
Are you after a passionate and inspiring HSC mentor in Sydney?
Well, if that is the case, then you are in the right place!
For over a decade, the team at Art of Smart have worked to provide award-winning educational services for students completing their HSC in Sydney. After conducting years of research into the top 2% of Australian students, it is no wonder we have developed a reputation for delivering exceptional support. Our HSC tutoring Sydney is effective – this can be seen in the average mark improvement of over 20% that our students see after working with us. 
From your very first introduction to the tutor, your child will be put on the path to success. After getting in touch with us, we will get to know your child as best as possible. We like to hear all about what excites them, what their goals are (big or small), and how they can best be supported by our tutoring Sydney. The information you provide to us will be used to hand-pick an assortment of tutors who we think will work well with your child. This step is vital for ensuring that all of our students are best supported by our services. 
Our HSC tutoring Sydney team are prepared for every lesson and are keen to help your child achieve their goals. One of our top priorities is ensuring that our tutors develop and maintain a fantastic rapport with their students. We know that lessons will only be successful if students feel comfortable asking questions and seeking help. School is stressful enough as is, and by developing a strong sense of trust we hope to help our students overcome this stress and any challenges they face during the HSC. We understand what it is like to feel completely lost with an assessment piece and to not understand content and we understand that this stress is only made worse if you feel as though you don't have anyone to turn to for support.
Sydney Girls High School
Sydney Boys High School
Fort Street High School
North Sydney Girls High School
North Sydney Boys High School
Inner Sydney High School
Sydney Secondary College
Marrickville High School
Northern Beaches Secondary College
St George Girls High School
Sydney Technical High School
Cammeraygal High School
Shore School
St Vincent's College
Monte Sant' Angelo Mercy College
St Joseph's College
St Ignatius' College
St Scholastica's College
St Andrew's Cathedral School
Sydney Grammar School
St Aloysius' College
Newington College
Cranbrook School
Ravenswood School for Girls
Wenona School
Work with a Specialist HSC Tutoring Sydney Organisation
When it comes to Year 11 and 12, and the HSC, it's so important to work with a HSC expert to ensure you can maximise your marks and your ATAR so you have more options for university. 
We have a team of HSC specialist tutors, including qualified & pre-service teachers and Band 6 scoring 98+ ATAR graduates who know the HSC syllabus back to front and can show you how to maximise your marks in your assessments and the Trial and HSC exam!
We support students from over 200+ schools across NSW each year for the HSC, so have the experience to help you nail your internal assessments!
How is your HSC tutor Sydney recruited?
Our tutor recruitment process is a big deal. We have high standards for our team as we want to best support our students. To land a job as a HSC tutor Sydney, you must achieve an ATAR of at least 90.00 and have a valid Working with Children Check. In our interview process, we up the difficulty and ask the candidate tutors to conduct a mock lesson of their choice. During this session, we examine their ability to communicate content and to connect with other people. This process ensures that we hire individuals who are keen, good communicators, and knowledgeable about their subjects. This process is so firm that, of the thousands of individuals who apply every year, only 1 in 8 will be successful in joining our team. This means that our HSC tutoring Sydney team is made up of only the best tutors. 
Convenient HSC tutoring Sydney!
We aim to provide student-focussed educational services and to holistically guide our students through their HSC. We are here to help – whether online or in-person. You can rest assured knowing that your child will receive support that is accessible and convenient with a HSC tutor Sydney. 
Our one-on-one tutoring Sydney
When working with Art of Smart, you decide where and when you are comfortable having lessons. Your very first interaction with a HSC tutor Sydney will allow you to organise a time and a place for lessons to occur. We want lessons to take place in an environment that fosters a sense of security and comfort – whether this be from the comfort of your dining table or at a local library. 
Providing online tutoring Sydney
We understand that, for some, face-to-face lessons just don't work and the flexibility and resourcefulness of online lessons is more appealing. At Art of Smart, we are experienced in delivering exceptional online lessons. We can assure that our online lessons will be as rewarding and helpful as face-to-face HSC tutoring Sydney lessons. These lessons can be conducted via Zoom or Skype (as well as any other platform agreed-upon by the tutor and student). These platforms have a wide assortment of features (such as screen and file sharing) which allow for lessons to be completed without hassle.
Exceptional HSC resources to compliment our HSC tutoring Sydney.
The HSC resources we provide our students has helped us to deliver award-winning services for over a decade! Our subject guides, created for subjects such as HSC English, Biology, Maths, Economics and more, are used by our team in their lessons, cover every aspect of each subject! From breaking down the content, to practice questions and mock exams – these guides have everything you need to succeed.
Our HSC resources are available for students both in printed format and 24/7 online access – so whether you prefer to take lessons from the comfort of your dining table or through a computer, HSC tutoring Sydney customers will always have access to the resources they need to give them the critical boost for their exams!
Extensive and detailed resources for all HSC subjects
Your HSC tutor Sydney will provide your child with access to Art of Smart's very own library of game-changing resources for every HSC subject. These resources are detailed, yet break content down into bite-sized pieces for ease of comprehension. Each study guide focusses on the syllabus dot points so your child learns exactly what they need in the right amount of detail. Further, they can test their knowledge with the term tests and the practice exams and receive feedback from their tutor. 
We don't want any of our HSC tutoring Sydney students to miss out on these valuable resources, so they are accessible in both print and digital form. This means all students can be supported in the way they feel is best – whether they like to work behind a screen or with pen and paper.
Our HSC Tutoring Sydney Locations
Hornsby & Norwest Campuses
Small Classes or 1 on 1 Sessions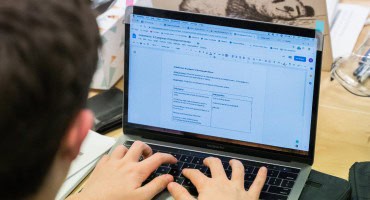 Small Classes or 1 on 1 Sessions
Check Out Our HSC Sydney Tutoring Success Stories
Tailored Learning Programs for HSC Subjects
Check out the range of subjects where you can access tutoring support!
Maths
English
Science
Humanities
Study Skills
Maths: Year 11-12

With our HSC Sydney Tutoring, we offer comprehensive and personalised tutoring services for a range of mathematics subjects. Regardless of which level of Maths you are undertaking, our team of experienced tutors is dedicated to helping you achieve your full potential and ace your exams in the following subjects:

Mathematics Standard
Mathematics Advanced
Mathematics Extension 1
Mathematics Extension 2

English: Year 11-12

Whether you need help with understanding texts, analysing literary devices, developing persuasive arguments, or creating compelling creative writing pieces, our HSC Sydney tutoring services will give you the skills and knowledge you need to excel in English and achieve your academic goals.

We provide support in the following subjects and skillsets:

English Standard
English Advanced
English Extension 1
English Extension 2
EAL/D
Textual Analysis
Essay Writing
Creative Writing

Science: Year 11-12

Our HSC tutoring services are designed to provide you with the skills and knowledge you need to excel in science and achieve your academic goals, whether you require assistance with comprehending intricate biological processes, mastering the principles of physics, or gaining proficiency in chemical reactions and equations.

We provide support in the following subjects:

Humanities: Year 11-12

Our HSC Sydney tutoring services are designed to help you achieve your academic goals and excel in your chosen subject, whether you require assistance with analysing historical events, comprehending economic principles, producing visual artworks, or enhancing your physical health and wellbeing. Our experienced tutors provide personalised lessons and strategies that equip you with the skills and knowledge necessary to succeed in your HSC exams.

We can provide support in the following subjects:

Geography
Ancient History
Modern History
Legal Studies
Business Studies
Economics
Visual Arts
PDHPE

Study Skills: Year 11-12

Our Pathfinder Program provides Year 11-12 students with proven study techniques to study smart, minimise distractions, maintain motivation, establish effective study habits, and prepare for exams with less stress!

Based on over 10 years of research we have conducted with high performing students across Australia, the Pathfinder Program helps students in Sydney with:

Motivation and Goal Setting
Time Management
Study Planning and Scheduling
Organisation Skills
Managing Procrastination
Minimising Distractions
How to Write Study Notes
How to Study for Specific Subjects
How to Prepare for Exams and Assessments
How to Minimise Stress
How to Balance Extra-Curricular Activities with School
Browse through some of our HSC resources!
Effective HSC tutoring Sydney helping students to achieve their very best since 2009.
Agree Art of Smart tutors develop good rapport
Receive an early university entry offer or scholarship
Our tailored approach to HSC Tutoring Sydney
Knowledgable HSC tutor Sydney
Develop a personalised study plan to achieve your very best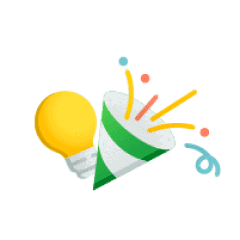 Rewarding guidance
Get access to more post-school pathways for study and work
Take care of yourself
Get the top tips to maintain your health and your grades
Gain efficient study techniques
Get into the swing of things with strong study routines and techniques
Detailed resources
Walk through in-depth resources with your tutor to ace your studies
Understanding mentors
Put your knowledge to the test and get feedback from our passionate tutors
We'd love to chat with you to learn more about your goals for school!
What do you need the biggest help in?
(Select one of the options below)
What makes Art of Smart's HSC Tutoring Sydney exceptional?
With a HSC tutor Sydney you can be confident in aiming for the stars and watch your marks soar
📚 20.7% mark increase on average
Students with our HSC tutoring Sydney will see an average mark improvement of over 20% after working with one of our incredible tutors!
🌟 9.2/10 satisfaction with lessons
When asked about how satisfied they were with the Art of Smart learning experience, students give us an average rating of 9.2/10.
Our tutoring will help ease your exam anxiety and enjoy the learning process
💪 93% improvement in confidence
Our HSC tutoring Sydney customers believe that the teaching methods used by our tutors are effective at improving not only their child's subject knowledge but also their confidence!
🍎 Work on maintaining healthy habits
Our tutors will work with you to develop a personalised plan for attacking your HSC subjects to help keep you engaged, and motivated, and to improve memory!
Find support in maintaining your wellbeing and grades with an AoS tutor
🌱 Stay on top of your health and studies
Be supported by a HSC tutor Sydney to help you reduce school-related stressors. With help from our amazing team, you can stay happy and healthy while acing your studies!
💡 1-on-1 support backed by research
After conducting over a decade's worth of research into the top 2% of Australian students, it's safe to say that we know what it takes to help you study more effectively. 
The Art of Smart Approach
Take care of your wellbeing during school
Get ahead of the curve and boost your marks
Develop learning techniques
Gain time-management skills to stay on top of the workload
Achieve Your Personal Best.
Find the right support and discover your personal tutoring program
How to get started with HSC Tutoring Sydney
Get in touch
Fill out our contact form so we can get in touch about what suits you
Get matched
Be paired with one of our tutors that suit your personality and learning style!

Kickstart your first session
Start your holistic tutoring journey with zero booking and cancellation fees

Call us at 1300 267 888 or leave your details below and we'll be in touch to help you achieve your goals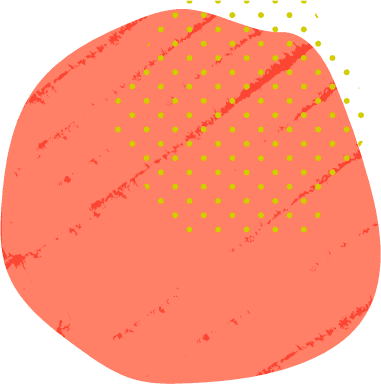 Art of Smart's 1-on-1 HSC tutoring Sydney
Our holistic lessons ensure your child maximises their opportunities to achieve their goals – both big and small. It is our core belief that placing every student into the same box and teaching them the same way only inhibits their growth. We understand that not every student will learn the same way. Our approach requires that tutors get to know their students as people, to help them best support your child. 
We want to know how your child learns so we can tailor our lessons to best suit them. Our tutors will review your child's progress on assessment pieces and look at teacher feedback to see the places where support can be given. This will allow for the student and tutor to develop a learning plan. 
What makes Art of Smart's tutoring Sydney fantastic?
We are fortunate enough to have an amazing team of inspiring and dedicated tutors. Our team are experts in the content they deliver and are more than ready to help your child tackle any challenges that come their way during their HSC. From subject related stressors to uni applications, our tutors can help with it all. 
One of our top priorities is ensuring that we have good quality student-tutor pairings – and so we put in place a very rigorous recruitment and training process. This means you can relax knowing your child is being supported by only the best HSC tutor Sydney. On average, our students will see their grades improve by over 20%. Additionally, 75% of our students will go on to receive scholarships and early entry university offers at the end of their senior year.