Holistic 1 on 1 K-12 Tutoring Hurstville for all Subjects
Learn 1 on 1 in your own home or online 🙌 
Holistic 1 on 1 Tutoring Hurstville with Passionate Tutors
Our Hurstville Tutoring boosts confidence and grades
Here at Art of Smart, we have over a decade of experience with providing holistic and expert lessons for our tutoring Hurstville students!
Our Hurstville tutoring team is made up of passionate tutors who have strong academic credentials and are fantastic communicators – the result is that 93% of students we support improve their confidence, and on average our students improve their marks by 20.7%!
Subject-specific and holistic tutoring Hurstville 
If you're looking for outstanding tutoring support in Hurstville, we've got you covered! 
We have over 13 years of experience with providing award-winning K-12 tutoring to help our students achieve their personal best. We offer Hurstville tutoring lessons that are subject-specific, so whether you need help with Kindergarten English, Year 10 Maths, HSC Physics, or anything in between, our team of expert tutors are here to help! We'll match you with a tutor who is well equipped with the best training and resources so that you get amazing tutoring Hurstville sessions to improve your marks and ace your subjects.
Here at Art of Smart we also understand that tutoring is about much more than just academics! By conducting over a decade of research with the Top 2% of students in Australia, we've found that achieving best results is all about thinking holistically. This is why we ensure that Art of Smart tutoring Hurstville will help you succeed both academically and personally. To achieve this, we have developed effective research-backed teaching methods to provide you with carefully designed tutoring lesson plans to help you achieve a balanced lifestyle that maintains your mental and physical health. This means your Hurstville tutoring lessons also provide expert mentoring support on how to improve time management, create a study plan, find time for rest and relaxation, reduce exam stress and more! 
Hurstville Public School
St Mary's Star of the Sea Catholic Primary School
Hurstville Adventist School
Hurstville South Public School
St Raphael's Catholic Primary School
St George Christian School
Penshurst Public School
Hurstville Grove Infants School
St Ursula's College (Primary Campus)
Bethany College (Primary Campus)
Georges River College
Bethany College Hurstville
Danebank School
St George Christian School
Sydney Technical High School
James Cook Boys Technology High School
Kingsgrove High School
Moorefield Girls High School
Marist College Kogarah
St George Girls High School
Bethany College
Beverly Hills Girls High School
1 on 1 Hurstville tutoring with extensive resources!
Our team of incredible tutors are equipped with extensive NSW curriculum teaching resources, covering K-10 Maths and English, and for Year 11-12, English Standard and Advanced, Maths Standard to 3U, Physics, Chemistry, Biology and Economics! 
Including worked examples, thousands of HSC style questions, samples essays and more! We've supported students from school across the Hurstville area transform their results!
Hurstville Tutoring with an expert tutor
When you choose Art of Smart tutoring Hurstville, we match you up with an incredible tutor who suits your family's needs. 
Before matching you with a tutor, we chat with you to understand exactly what you're looking for, including when and where you would prefer your tutoring Hurstville lessons. We'll also ask you a bit about your child's goals, interests, challenges and learning style. Based on the information you share with us, we'll then carefully pair you with one of our incredible tutors that fit your timetable, personality and interests! This means that in addition to being a wonderful tutor, they will also be a wonderful role model and mentor who will help develop your child's confidence and nurture their personal, academic and professional growth. 
Your tutor is very well-equipped with expert knowledge of the subject to provide you the personalised support you need. They will make every Hurstville tutoring lesson perfectly catered to what you're hoping to achieve. So whether you are looking to build foundational Year 5 English skills or extension Year 10 Maths, your tutor will make it happen! Your tutor will start each lesson with a 5 minute goal-setting chat to identify what needs to be covered in this session and go through any top-priority assessments or exams that are coming up. Based on this, the rest of your tutoring Hurstville session will unpack difficult content, work through practice questions and provide detailed feedback on homework and assessments. They'll also wrap up the lesson by helping you plan for the week ahead and setting up some personal goals to work on before the next lesson. This way you'll receive the ultimate individualised Hurstville tutoring experience delivered by one of our amazing tutors! 
How we recruit our Tutoring Hurstville team
We can guarantee that your tutoring lessons are taught by the best of the best, because all of our tutors have been thoughtfully selected through an intensive recruitment process! 
All Art of Smart tutors are required to have a valid Working With Children Check and will receive additional training to help them teach and support students' health and wellbeing. This way we make sure that our tutoring Hurstville team is prepared to provide holistic learning support and create a safe and approachable space for students. 
We also ensure that our tutors are excellent communicators who are able to build a rapport with students and make every Hurstville tutoring lesson something to look forward to! All our tutor applicants will go through a 1-hour interview process where they will teach a mock-lesson so that our recruitment team can evaluate their teaching and communication skills. In addition to making tutoring lessons engaging and fun, our tutoring Hurstville team is made up of incredibly talented high achievers with 98+ ATARs and vast subject-specific expertise so that you can rest assured that you're receiving top notch Hurstville tutoring from the very best! 
Hurstville Tutoring in the comfort of your home, or your neighbourhood
We provide tutoring with local tutors from Hurstville who understand your requirements! Whether you are looking for Hurstville tutoring at home, online, or at Hurstville Library, we will ensure that the location is convenient and suits your family's needs!
Our experienced tutors are also equipped with in-depth resources for any K-12 subject to ensure that our tutoring Hurstville students receive holistic and up to date tutoring support.
Tutoring Hurstville tailored just for you
Here at Art of Smart we don't just personalise our lesson plans, we also make sure the whole tutoring experience, including when and where lessons take place, is tailored to your requirements! 
We understand how difficult it can be to squeeze tutoring into a busy school schedule. Which is why we offer tutoring Hurstville that's catered just for you! Your tutor will deliver lessons wherever and whenever it is most convenient, whether that's in the comfort of your own home or online. 
Art of Smart's Face to Face Tutoring Hurstville
If your preference is face to face Hurstville tutoring, look no further! After we work out the dates and times that work best for your family, we'll find you a tutor who has the same availability. Once we've matched you with a tutor, your tutor will call you within the next 24 hours to lock in your first Hurstville tutoring lesson. They will then travel to your address and teach every lesson in your cosy home environment. This way you can say goodbye to pesky travel times and having to drive your child to tutoring lessons! 
How Our Online Tutoring Hurstville Works
Alternatively, if you're hoping for the comfort of online Hurstville tutoring, Art of Smart also offers live and interactive online lessons! You no longer have to worry about your child sitting through boring and dull lessons, because our amazing tutors make sure online classes are taught in the best possible way. You'll have a chance to complete practice questions, actively participate and ask questions, get feedback on assessments and more so that you stay engaged during tutoring Hurstville lessons. Your tutor will also make the most of online tools like screen sharing and digital whiteboards to deliver fun and productive lessons and ensure that you're able to make the most of your Hurstville tutoring experience! 
Meet Our 1 on 1 Hurstville Tutoring Team
Ryan N

Experienced Economics Tutor | Sydney

Studying a Bachelor of Applied Finance/Bachelor of Economics
Senior Economics and Business Studies Coach at Art of Smart
Top Tip: Keep up to date with your textbook readings and homework

Brooklyn A

Experienced English Tutor

Bachelor of Arts in English (Honours)
Co-Host of the English Literature Program on Art of Smart TV
Class Teacher of the Year 2020
Top tip: To set yourself up for success, spend time understanding your text's ideas and concepts!

Currently studying a Bachelor of Marine Biology!
Experienced Biology Tutor
Top Tip: You should find what works for you and stick with it! There isn't a magical formula for studying success.

Qualified High School Teacher
Bachelor of Science in Physics and Chemistry
Head of Sciences at Art of Smart
Top Tip: Consistency is key! Stay on top of your work to ensure you don't resort to cramming!
Our Tutoring Hurstville Locations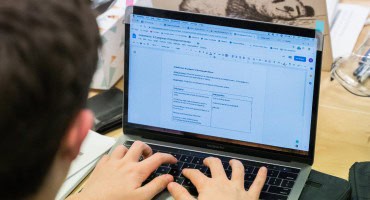 Small Classes or 1 on 1 Sessions
Check Out Our Tutoring Success Stories
Customised Learning Programs for All Subjects
Regardless of your year level, we've got you covered! 
Primary
Year 7-10
Year 11-12
Study Skills
Primary: K-6

With our primary school Hurstville tutoring, we help students build a solid foundation in key subject areas, enhancing their self-confidence and preparedness for high school.

K-6 Maths

Number
Algebra
Measurement
Space
Statistics
Probability
NAPLAN Support for Year 3 and 5


K-6 English

Reading
Writing
Spelling
Vocabulary
Hand Writing
Comprehension
NAPLAN Support for Year 3 and 5


K-6 Science and Technology

Earth and space science
Biological science
Physical science
Chemical science
Digital technologies

Year 7-10: All Subjects

Our Hurstville tutoring for students in Year 7-10 strives to provide the confidence and expertise necessary for success in high school, eliminating any potential gaps in knowledge as they transition to Year 11-12 and ensuring a solid grasp of the NSW curriculum content.

7-10 Maths

Number
Algebra
Measurement
Space
Statistics
Probability
NAPLAN Support for Year 7 and 9

7-10 English

Reading
Writing
Literacy
Language
Literature
Textual Analysis
Essay Writing
Creative Writing
NAPLAN Support for Year 7 and 9

7-10 Science

Scientific skills
Earth and space science
Biological science
Physical science
Chemical science

7-10 Humanities

Geography
History
Commerce
Languages

Year 11-12: All Subjects

Our Hurstville tutoring program for Year 11-12 is tailored to assist students in attaining mastery of the NSW Curriculum content during their senior years, resulting in outstanding performance in internal assessments and final HSC exams. Ultimately, this empowers students to maximise their ATAR and expand their university possibilities.

Year 11-12 Maths

Mathematics Standard
Mathematics Advanced
Mathematics Extension 1
Mathematics Extension 2

11-12 English

English Standard
English Advanced
English Extension 1
English Extension 2
EAL/D
Textual Analysis
Essay Writing
Creative Writing

11-12 Science

11-12 Humanities

Geography
Ancient History
Modern History
Legal Studies
Business Studies
Economics
Visual Arts
PDHPE

Study Skills: Year 7-12

Students in Year 7-12 can take advantage of our Pathfinder Program, which provides valuable study strategies to enhance efficiency, minimise distractions, maintain motivation, cultivate robust study routines, and approach exams with reduced stress levels.

Based on over 10 years of research we have conducted with high performing students across Australia, the Pathfinder Program helps students in Hurstville with:

Motivation and Goal Setting
Time Management
Study Planning and Scheduling
Organisation Skills
Managing Procrastination
Minimising Distractions
How to Write Study Notes
How to Study for Specific Subjects
How to Prepare for Exams and Assessments
How to Minimise Stress
How to Balance Extra-Curricular Activities with School
Look through some of our tutoring resources!
Successfully helping K-12 students with 1 on 1 Tutoring Hurstville excel at school since 2009.
Average student
mark increase
Believe our tutors build fantastic rapport
Received university early entry or scholarship offers
K-12 Tutoring Hurstville with Our Holistic Teaching Methods
Individualised tutoring Hurstville
Our tutoring lesson plans are designed based on your personal goals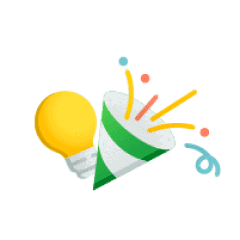 Well-rounded role models
Learn from inspiring mentors and gain clarity on career and degree options
Maintain health and wellbeing
Master school while staying healthy and taking care of your mental health
Master good study techniques
Stay organised and develop study routines and habits that you will stick to
Access extensive resources
We provide detailed and updated resources that cover every syllabus point
Dedicated tutors
Receive feedback and review practice questions with a passionate tutor
We'd love to chat with you to learn more about your goals for school!
What do you need the biggest help in?
(Select one of the options below)
Why choose Hurstville Tutoring with Art of Smart?
Excel at school and boost your marks
📚 20.7% average increase in marks
Our team of passionate tutors have supported students with expert tutoring and helped increase them their marks by over 20% with Hurstville tutoring! 
🌟 9.2/10 learning experience satisfaction
On average our tutoring Hurstville students gave us a massive 9.2/10 for overall level of satisfaction with their classroom learning experience.
Say goodbye to stress and confidently ace exams!
💪 93% boost in confidence
Almost all our tutoring Hurstville customers are happy with our incredible tutors and believe that their tutor's teaching techniques successfully improved their child's confidence and understanding of the subject!
🍎 Maintain a healthy study routine
Your tutoring Hurstville lessons will help you develop a holistic study and learning plan to maintain motivation, avoid burnout, improve time management, boost your memory retention and more!
Maintain your wellbeing and grades with holistic tutoring Hurstville
🌱 Take care of your mental health while at school
Art of Smart tutoring Hurstville will provide you with support to relieve stress and anxiety so you can ace your studies without impacting your mental and physical health!
💡 Well-rounded tutoring backed by research
Over the past 10 years, we have conducted research with the top 2% of students in Australia to understand how to study smarter, not harder.
Balance your studies with your mental health
Get on top of your study and boost your marks
Get organised and develop healthy study routines
Achieve Your Personal Best.
Find the right support and discover your personal tutoring program
How to get started with K-12 Tutoring Hurstville
Get in touch
Fill out our contact form so we can get in touch about what suits you
Get matched
Be paired with one of our tutors that suit your personality and learning style!

Kickstart your first session
Start your holistic tutoring journey with zero booking and cancellation fees

Call us at 1300 267 888 or leave your details below and we'll be in touch to help you achieve your goals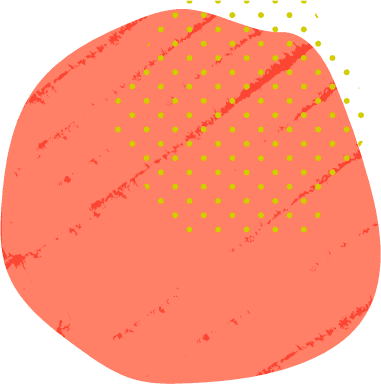 Tutoring Hurstville resources to help you excel in school
Our tutoring Hurstville team is supported by an extensive library of the best resources designed by excellent teachers. Our resources are packed with a comprehensive breakdown of every syllabus point, hundreds of practice questions, sample assessments and more. Your tutor will share these resources with you during your Hurstville tutoring lessons but you'll also be able to use them for revision and homework after lessons! These resources are available for all Hurstville tutoring subjects and are up-to-date with the latest NESA curriculum for K-12 subjects. With our excellent resources and passionate tutoring Hurstville team, we can guarantee that you'll be supported by outstanding tutoring lessons that help you succeed in your studies!