Tailored Tutoring Hornsby for all K-12 subjects
Learn in small groups or 1 on 1 in your own home, our Hornsby tutoring centre or online 🙌
Meet Our 1 on 1 Hornsby Tutors
Darayat C

Experienced Maths Tutor | Hornsby

Studying a Bachelor of Engineering (Mechatronics) and Computer Science at The University of New South Wales
A focused tutor who successfully guides year 11 and 12 students through the HSC. Darayat leads our Year 11 Maths HSC Success Program small group class.
Top Tip: Put your phone away.

Nathan C

Experienced Chemistry Tutor | Hornsby

Studying a Bachelor of Science (Majoring in Chemistry and Neuroscience) at the University of New South Wales
An inspiring tutor who encourages students to be curious about learning and employs a relaxed teaching style where students are encouraged to ask questions and further their knowledge.
Top Tip: Practice, practice, practice questions!

Cecilia C

Experienced English Tutor | Hornsby

Studying a Bachelor of Science and Bachelor of Advanced Studies (Medical Science) at the University of Sydney
A dedicated tutor who explains and reframes concepts and implements regular practice of content within sessions.
Top Tip: Try and do a little bit everyday.

Kathryn J

Experienced Biology Tutor | Hornsby

Studying a BA in Linguistics & French at USYD
Kathryn brings valuable experience in assisting senior students with Biology and plays a key role leading our HSC Biology classes.
Fun fact: Kathryn is an avid reader of historical fiction, sci-fi and fantasy novels 📚
We're the #1 Hornsby Tutoring Organisation
Gain skills and confidence with the best tutors in Australia
One of the many amazing qualities that we possess as a company is experience. For over TEN years, Art of Smart Education has been supporting students with tutoring Hornsby (at our centre, in your home and online) — helping them build confidence in their subjects and succeed in school.
Our tutoring Hornsby customers can attest to the fact that our methods work — with 93% saying that their child has grown with confidence and understanding in their subjects, such as Maths, Science, English, History and more!
Tutoring Hornsby with the best of the best
Art of Smart education offers tutoring services that are unlike any other! Not only do we take a holistic approach to each and every one of our tutoring Hornsby sessions but, we also ensure to hire the top tutors in Australia – each having achieved a Band 6 in their respective subjects and receiving a 90+ ATAR during their HSC year! 
Our tutors are amazing! We hire the best of the best, and only the best of the best! Our Hornsby tutors all have top marks in their subjects – as previously mentioned – but, this is not the only quality that makes them amazing at what they do! When we hire these talented people to become your tutors, we ensure that they have all the qualities that make a good mentor and tutor – that they are compassionate, understanding, knowledgeable, approachable and passionate about their subject! 
We assess these desirable qualities through a rigorous interview where our tutor candidates present a mock lesson and help us understand them better by answering a variety of questions. Only 1 in every 8 candidates get to work at our company! With such a rigorous and selective tutor selection process, you can rest assured that your Hornsby tutor will be all that you could hope for and more.
After our competitive selection process, we ensure that our tutors undergo extensive training in both in-person and online tutoring no matter their experience – making them fully equipped to help you with any problem and any subject from any year level!
Hornsby South Public School
Hornsby North Public School
St Patrick's Catholic Primary School
Hornsby Heights Public School
Waitara Public School
Blue Gum Community School
Asquith Public School
Our Lady of the Rosary
Mount Colah Public School
Barker College Junior School
Abbotsleigh Junior School
Pymble Public School
Hornsby Girls High School
Asquith Boys High School
Asquith Girls High School
Barker College
Normanhurst Boys High School
Turramurra High School
Ku-ring-gai High School
Pennant Hills High School
Knox Grammar School
Brigidine College St Ives
Mount St Benedict College
Abbotsleigh Senior School
St Leo's Catholic College
Tutoring Hornsby helping you improve with incredible resources!
Regardless of how you choose to receive tutoring — online or in person — you'll be able to access our expertly-made resources!
All our tutoring Hornsby students receive a large bank of online and print resources accessible 24/7 or deliverable to your home — ensuring that each student has the tools they need to succeed! With all our resources created according to the NSW curriculum, you won't be led astray with the content you learn.
Personalised tutoring Hornsby – a holistic approach! 
Art of Smart's tutoring Hornsby takes a holistic and personalised approach. But what does this mean? Well, we believe that tutoring involves more than just helping students understand content – our philosophy is that a good tutor helps develop a student in all aspects of their life including helping out with uni application processes, developing soft skills such as good time management and giving some advice on a students' extracurricular activities! This is exactly what we achieve in Hornsby tutoring! 
Your Hornsby tutoring sessions will begin and end in a way that best suits your needs – tailored to the topic you are learning at school, the homework question you may be struggling with, the assignment you haven't started, or the exam that you are yet to prepare for. 
The first 5 minutes of each session is dedicated to checking in on your progress and giving you a flexible game plan for the lesson!  At the end of every session, you and your tutor will map out your following lessons according to upcoming assignments, exams and topics so that you are getting the most out of your tutoring Hornsby experience!
Not a Hornsby tutoring session will go by feeling the same as the previous, attesting to our personalised, engaging and holistic tutoring approach!
Join the best local providers of Hornsby Tutoring!
Our tutoring Hornsby sessions are flexible and convenient! We support our students wherever and whenever they need it most. We offer our top quality tutoring services at our amazing Hornsby tutoring centre, Hornsby Library, online, or in your own home with tutors that are local to the area! 
We know that as a student, life can get busy, so our tutoring caters to your needs and can be tailored to your schedule or wherever you find most convenient to learn. 
What makes our Tutoring Hornsby stand out?
What makes Art of Smart tutoring Hornsby one of the best in the business? Why should you choose us?
Our Hornsby tutoring team is large, with some of the most experienced and talented tutors that you can find. We ensure that our tutors are some of the best in the country, and have extensive knowledge in their specific subject areas, and are able to tutor for a variety of year groups!
If you are struggling with writing the perfect Band 6 English essays, we have tutors ready to help you with the nitty gritty details of crafting the perfect analysis, topic sentences and thesis statements for your essays.
If you are finding algebra difficult, our Hornsby tutoring Maths tutors are prepared to spend multiple lessons to ensure that you understand every nook and cranny of algebra, so that you won't struggle with the topic again! 
If you simply don't understand the processes of photosynthesis or osmosis, we have amazing Hornsby tutoring Biology tutors on standby to help you with all points within the Biology syllabus! 
These subjects are just some of the few our Hornsby tutoring services offer. Other subjects that we offer tutoring for also include PDHPE, Legal Studies, Geography, Economics, Physics and many more!
We're Located 50m from Hornsby Station 🤓
Opening Hours
Monday 2:30pm to 7:30pm
Tuesday 2:30pm to 7:30pm
Wednesday 2:30pm to 7:30pm
Thursday 2:30pm to 7:30pm
Friday 2:30pm to 6pm
Saturday 9am to 5pm
Check Out Our Hornsby Tutoring Centre Success Stories
Tailored Learning Programs for All NSW Subjects
No matter what year level you're in, we've got you covered!
Primary
Year 7-10
Year 11-12
Study Skills
Primary: K-6

Our primary school Hornsby tutoring program assists students in establishing a strong foundation across essential content areas and increasing their self-assurance, guaranteeing their readiness for high school.

K-6 Maths

Number
Algebra
Measurement
Space
Statistics
Probability
NAPLAN Support for Year 3 and 5


K-6 English

Reading
Writing
Spelling
Vocabulary
Hand Writing
Comprehension
NAPLAN Support for Year 3 and 5


K-6 Science and Technology

Earth and space science
Biological science
Physical science
Chemical science
Digital technologies

Year 7-10: All Subjects

Our Hornsby tutoring program for Year 7-10 supports students in commencing high school with assurance and developing a strong grasp of NSW curriculum content, preventing any gaps in knowledge as they prepare for Year 11-12.

7-10 Maths

Number
Algebra
Measurement
Space
Statistics
Probability
NAPLAN Support for Year 7 and 9


7-10 English

Reading
Writing
Literacy
Language
Literature
Textual Analysis
Essay Writing
Creative Writing
NAPLAN Support for Year 7 and 9


7-10 Science

Scientific skills
Earth and space science
Biological science
Physical science
Chemical science

7-10 Humanities

Geography
History
Commerce
Languages

Year 11-12: All Subjects

Our Hornsby tutoring program for Year 11-12 helps students attain proficiency in NSW Curriculum content during their senior years, empowering them to excel in their internal assessments and final HSC exams, thereby optimising their ATAR and university prospects.

Year 11-12 Maths

Mathematics Standard
Mathematics Advanced
Mathematics Extension 1
Mathematics Extension 2

11-12 English

English Standard
English Advanced
English Extension 1
English Extension 2
EAL/D
Textual Analysis
Essay Writing
Creative Writing

11-12 Science

11-12 Humanities

Geography
Ancient History
Modern History
Legal Studies
Business Studies
Economics
Visual Arts
PDHPE

Study Skills: Year 7-12

Our Pathfinder Program equips students in Years 7-12 with tried-and-tested study techniques to work intelligently, reduce distractions, sustain motivation, cultivate effective study routines, and get ready for exams with reduced stress.

Based on over 10 years of research we have conducted with high performing students across Australia, the Pathfinder Program helps students in Hornsby with:

Motivation and Goal Setting
Time Management
Study Planning and Scheduling
Organisation Skills
Managing Procrastination
Minimising Distractions
How to Write Study Notes
How to Study for Specific Subjects
How to Prepare for Exams and Assessments
How to Minimise Stress
How to Balance Extra-Curricular Activities with School
Browse through some of our NSW Curriculum resources!
Over 10 successful years of experience supporting students with Tutoring Hornsby.
Average student
mark increase
Believe our tutors build fantastic rapport
Received university early entry or scholarship offers
Learn and grow with Holistic Tutoring Hornsby
Individualised Hornsby tutoring
Create learning plans with your tutor, tailored to your goals!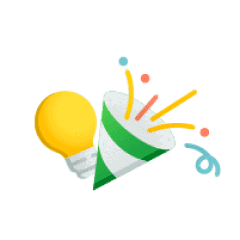 Mentoring that inspires!
Understand the multitude of pathways you can take after high school
Supporting wellbeing
Learn to create a healthy work and school life balance
Create strong habits
Learn to build personalised study routines that fit around your schedule
Up-to-date resources
Resources that have an in depth coverage of every syllabus point
Talented tutors
Ask any question that your heart desires to better prep for your tasks
We'd love to chat with you to learn more about your goals for school!
What do you need the biggest help in?
(Select one of the options below)
Tutoring Hornsby at Art of Smart is the best of the best!
Feel confident with your studies and succeed!
📚 20.7% average increase in marks
On average, our Hornsby tutoring students improve their marks by over 20% after working with Art of Smart!
🌟 9.2/10 learning experience satisfaction
Our students gave us an average of 9.2/10 for overall level of satisfaction with their classroom learning experience.
Go into exams with confidence
💪 93% increase confidence
Almost all our Hornsby customers say that our tutors' teaching methods work well to increase their child's understanding and confidence!
🍎 Develop healthy study habits
We provide you with a holistic study and learning plan to get you motivated, manage your time, boost your memory retention and more!
Learn to maintain a good mental wellbeing
🌱 Maintain your wellbeing while at school
Learn how to minimise study-related stress and anxiety with our Hornsby tutoring so you can stay happy and healthy while at school!
💡 Holistic tutoring founded upon research
We've conducted over 10 years of research with the top 2% of students in Australia on how to study smarter, not harder.
Balance your studies with your mental health
Get on top of your study and boost your marks
Get organised and develop healthy study routines
Achieve Your Personal Best.
Find the right support and discover your personal tutoring program
How to get started with Hornsby Tutoring
Get in touch
Fill out our contact form so we can get in touch about what suits you
Get matched
Be paired with one of our tutors that suit your personality and learning style!

Kickstart your first session
Start your holistic tutoring journey with zero booking and cancellation fees

Call us at 1300 267 888 or leave your details below and we'll be in touch to help you achieve your goals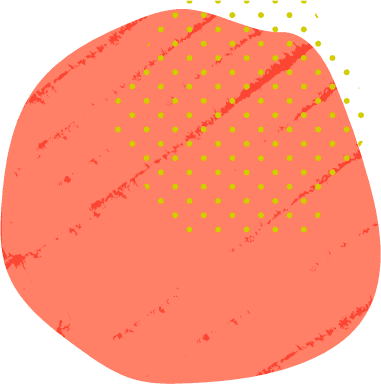 Hornsby tutoring – anywhere and everywhere 
We ensure that our Hornsby tutoring is flexible – suiting your needs and your schedules! We offer our Hornsby tutoring services in person or online, from the comfort of your own home or at the local library!  
Our Hornsby tutoring online sessions generally take place on a reliable platform such as Zoom or Google Meet, in which you and your tutor will have the opportunity to replicate a real life classroom environment as closely as possible! Using features such as screen sharing and virtual whiteboards, your tutor will explain difficult concepts and ask you to engage with the content so that you are getting most out of your Hornsby tutoring experience! 
Not only do we offer top notch online Hornsby tutoring services, but we also provide in person services either in your home, at one of our lovely campuses (in particular, our Hornsby tutoring centre), or at a local library! During these sessions, tutors will cover relevant syllabus content and go through any questions you may have about your class including homework questions, classwork questions, assignment, or exam questions. 
Hornsby tutoring with tutors that click!
Here at Art of Smart, we believe that tutors not only take on the role of teaching you the content, but also serving as a mentor and a friend who you can relate to and feel comfortable around! When matching you up with one of our amazing tutors, we ensure to pair you up based on similar hobbies and interests, allowing you to build a strong connection from the get go. To add, all of our tutors have exceptional rapport building skills, allowing you to feel safe and comfortable to ask questions about your content, skills such as organisation and how to beat procrastination, and university life!
Our Hornsby tutoring centre methods are backed with research! 
Art of Smart Education has been around for over TEN years! With this much experience under our belt, you can rest assured that our tutors and resources are of the best that you can possibly find! In addition to the experience that comes with over a decade supporting students, our holistic tutoring methods have been backed up with research conducted by none other than ourselves, making sure that the techniques that we are using to tutor your children are known to work! 
The research we have conducted involves some of the top students in the whole of Australia, surveying their study and life techniques, allowing us to relay this invaluable information onto our students! During our Hornsby tutoring centre sessions, our tutors ensure to incorporate these found techniques and skills so that you are not only able to increase in subject confidence, but know how to study smarter, not harder, and achieve some amazing results!