Find an Engaging Kirribilli Tutor for all K-12 Subjects
Learn in your own home or online, 1 on 1 or in a group 🙌 
Local Kirribilli Tutor for K-12 NSW Curriculum
Gain confidence and learn with our Kirribilli Tutor
Since 2009, Art of Smart has been known for delivering outstanding and holistic services for Kirribilli tutoring students. 
Our Kirribilli tutors use tried and true methods to help increase your child's understanding of their subject and build their confidence — 93% of our students have felt a boost in their confidence to achieve their goals!
Looking for a Kirribilli Tutor? 
Art of Smart's Kirribilli tutors are here to help your child achieve their best in school and in life! Since 2009, our Kirribilli tutoring team has supported students in their studies and personal goals, pairing students with tutors who best suit their needs. 
We have helped hundreds of students from Kindergarten to Year 12, helping students to achieve personal bests and beat them. Our holistic approach to tuition is responsive to students' needs, not only helping them with schoolwork but also developing confidence in their own abilities. For primary students, our English and Mathematics tuition focuses on building strong foundations so that students are able to understand complex ideas when they enter high school. For high school, we cover various subjects like English, Mathematics, Legal Studies, Visual Arts, and History to name a few. 
We offer a range of different programs for students to best suit their schedules and learning styles, from one-on-one lessons held at home or in your chosen location, to online classes or group classes at our learning centre – you are sure to find a Kirribilli tutor who can address your needs and adapt to your schedule. 
Our Kirribilli tutoring team not only help students achieve their best in their academics but also act as mentors to their students. Not only do they help students to understand concepts and develop exam skills, we help students through their school journey. Through evidence-based techniques, our Kirribilli tutors will help your child gain more confidence in their own abilities, making a positive impact in areas beyond their schooling.
Kincoppal – Rose Bay School
North Sydney Public School
St Aloysius' College
Fort Street Public School
Loreto Kirribilli
Neutral Bay Public School
Cameragal Montessori School
Anzac Park Public School
Cammeray Public School
Beauty Point Public School
Neutral Bay Public School
St Aloysius' College
Loreto Kirribilli
Shore School
Cammeraygal High School
Redlands School
North Sydney Girls High School
North Sydney Boys High School
Monte Sant' Angelo Mercy College
Wenona School
Willoughby Girls High School
Experienced 1 on 1 K-12 Kirribilli tutors near you
Through personalised tutoring and holistic mentoring, our Kirribilli tutors help students to achieve their best within the classroom and beyond. 
We have worked with students that attend these schools in the Kirribilli area. Our team of Kirribilli tutors have helped students to achieve their goals and push their boundaries with our award-winning tuition methods. 
What's different about our Kirribilli Tutor? 
Our Kirribilli tutors help students from primary through to high school, working together with students to address key areas of concern so that they can achieve their best. Our engaging and friendly Kirribilli tutoring team bonds with students over shared interests and mentor them, ensuring that lessons are fun and as stress-free as possible. 
At Art of Smart, our tutors have to demonstrate a comprehensive and detailed understanding of the NSW curriculum, so you can rest assured that your child is in good hands. Passionate about the subject they teach, our Kirribilli tutors are engaging and able to synthesise complex concepts into explanations that are easy for students to understand. 
With our recruitment process, our Kirribilli tutoring team are required to pass a 60-minute interview that assesses their communication skills and they must meet the minimum academic requirements. During the interview, we assess their teaching skills, communication skills and ability to keep students engaged in a lesson. Our tutors are also able to access a wide range of resources and support, so your child is always in good hands! 
Lastly, our Kirribilli tutors are individually paired with each student according to their needs and interests. We ask our tutors about their hobbies, interests and extra-curricular activities, ensuring that they can build rapport with your child and talk about shared interests so that lessons are always fun and engaging. 
Local Kirribilli Tutors who Understand Your Needs
Our team of Kirribilli tutors grew up and went to school in the area, so we understand your needs and struggles. We teach at our Hills and Hornsby campuses, the convenience of your own home, at The Kirribilli Centre or online. Our range of options and flexibility means that you are sure to find one that best suits you! 
Our Kirribilli tutors know the NSW curriculum inside-out and are equipped with the latest print and online resources. We are able to provide holistic support for our Kirribilli tutoring customers. 
How Do Our Kirribilli Tutors Address Students' Unique Needs?
Your Kirribilli tutoring experience will be different from all other students – our tutors tailor each tuition class to individual students to ensure they can get the most out of their experience. Whether you choose to take one-on-one or group classes, programs, online or in person; you will be sure to find the support you need. 
Face-to-Face Lessons with a Kirribilli Tutor
Art of Smart's Kirribilli tutors are able to travel to your home for tuition lessons, so that your child can learn from the comfort of your own home. Each student is individually matched with a tutor who can best meet their needs, ensuring that the tuition lesson is fun for students, parents and teachers alike.
Online Lessons with a Kirribilli Tutor
As part of our tutoring services and programs, we also offer online classes with our Kirribilli tutoring team who delivers live sessions through Zoom. By using a digital whiteboard, screen sharing and file-sharing functions, our Kirribilli tutors make online lessons as interactive as in-person ones. Students can attend class from anywhere, as long as they have internet connection and a device! 
Meet Our Kirribilli Tutors
Ryan N

Experienced Economics Tutor | Sydney

Studying a Bachelor of Applied Finance/Bachelor of Economics
Senior Economics and Business Studies Coach at Art of Smart
Top Tip: Keep up to date with your textbook readings and homework

Brooklyn A

Experienced English Tutor

Bachelor of Arts in English (Honours)
Co-Host of the English Literature Program on Art of Smart TV
Class Teacher of the Year 2020
Top tip: To set yourself up for success, spend time understanding your text's ideas and concepts!

Currently studying a Bachelor of Marine Biology!
Experienced Biology Tutor
Top Tip: You should find what works for you and stick with it! There isn't a magical formula for studying success.

Qualified High School Teacher
Bachelor of Science in Physics and Chemistry
Head of Sciences at Art of Smart
Top Tip: Consistency is key! Stay on top of your work to ensure you don't resort to cramming!
Our Kirribilli Tutoring Locations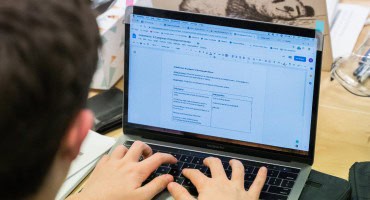 Small Classes or 1 on 1 Sessions
Subject-Specific Learning Programs Tailored to You
Regardless of your year level, we've got you covered! 
Primary
Year 7-10
Year 11-12
Study Skills
Primary: K-6

At Kirribilli Tutoring, our primary school program is designed to empower students with a solid foundation in essential subjects. This not only boosts their confidence but also readies them for the journey ahead in high school.

K-6 Maths

Number
Algebra
Measurement
Space
Statistics
Probability
NAPLAN Support for Year 3 and 5


K-6 English

Reading
Writing
Spelling
Vocabulary
Hand Writing
Comprehension
NAPLAN Support for Year 3 and 5


K-6 Science and Technology

Earth and space science
Biological science
Physical science
Chemical science
Digital technologies

Year 7-10: All Subjects

At Kirribilli Tutoring, our Year 7-10 program is here to support students as they embark on their high school adventure. We make sure they begin this chapter with self-assurance and a strong grasp of the NSW curriculum. This lays the groundwork for Year 11-12, ensuring no gaps in their understanding along the way.

7-10 Maths

Number
Algebra
Measurement
Space
Statistics
Probability
NAPLAN Support for Year 7 and 9


7-10 English

Reading
Writing
Literacy
Language
Literature
Textual Analysis
Essay Writing
Creative Writing
NAPLAN Support for Year 7 and 9


7-10 Science

Scientific skills
Earth and space science
Biological science
Physical science
Chemical science

7-10 Humanities

Geography
History
Commerce
Languages

Year 11-12: All Subjects

At Kirribilli Tutor, our Year 11-12 program is designed to guide students through their crucial final years of high school. We're committed to helping them excel in internal assessments and HSC exams by ensuring a deep understanding of the NSW curriculum. This not only boosts their chances of achieving a high ATAR but also paves the way for university admission.

Year 11-12 Maths

Mathematics Standard
Mathematics Advanced
Mathematics Extension 1
Mathematics Extension 2

11-12 English

English Standard
English Advanced
English Extension 1
English Extension 2
EAL/D
Textual Analysis
Essay Writing
Creative Writing

11-12 Science

11-12 Humanities

Geography
Ancient History
Modern History
Legal Studies
Business Studies
Economics
Visual Arts
PDHPE

Study Skills: Year 7-12

At Kirribilli Tutor, our Pathfinder Program draws from over ten years of dedicated research involving accomplished students from various regions. Tailored for Year 7-12 students, this program offers proven strategies to enhance studying, reduce distractions, stay motivated, cultivate productive study routines, and approach exams with a sense of calmness.

These are the study skills we hone in on:

Motivation and Goal Setting
Time Management
Study Planning and Scheduling
Organisation Skills
Managing Procrastination
Minimising Distractions
How to Write Study Notes
How to Study for Specific Subjects
How to Prepare for Exams and Assessments
How to Minimise Stress
How to Balance Extra-Curricular Activities with School
Access various resources aligned with the NSW curriculum!
Helping K-12 Students to Achieve their Personal Best and Beyond with a Kirribilli Tutor since 2009
Average student
mark increase
Believe our tutors build fantastic rapport
Received university early entry or scholarship offers
Our Holistic Approach for 1 on 1 Kirribilli Tutoring
Tailored Kirribilli Tutoring
Build a learning plan to help you achieve your personal goals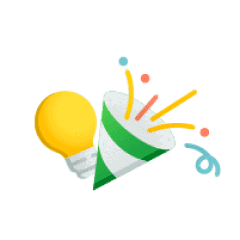 Inspirational mentoring
Talk to our Kirribilli tutors about options after school and career paths that align with your interests
Focus on wellbeing
Learn how to make time for yourself and your hobbies to maintain your mental health throughout school
Form effective study habits
Learn about how you learn and study to effective study routines
Comprehensive resources
Practice questions, exam papers and syllabus dot points explained
Enthusiastic Kirribilli Tutors
Receive feedback and deepen your understanding in your school subject
We'd love to chat with you to learn more about your goals for school!
What do you need the biggest help in?
(Select one of the options below)
Why Art of Smart for K-12 Tutoring Kirribilli?
Achieve higher marks and succeed at school
📚 20.7% average increase in marks
Our Kirribilli tutors have helped students to improve their marks by over 20% since they started working with Art of Smart. 
🌟 9.2/10 learning experience satisfaction
Our students gave us an average of 9.2/10 for their level of satisfaction regarding their learning experience with us!
Build your confidence with your Kirribilli tutor
💪 93% increase confidence
Our Kirribilli tutoring customers found that our tutoring methods have helped them to increase their understanding and confidence in their subjects. 
🍎 Develop healthy study habits
The Kirribilli tutoring team will help you to develop holistic goals and study plans to keep you on track! We help you to study smart, not hard.
Balancing Academics with Your Mental Health
🌱 Take care of your mental health while at school
Your Kirribilli tutors will provide you with tips and tricks to reduce study-related stress and anxiety, so you stay happy and healthy in school. 
💡 Holistic tutoring founded upon research
With over 10 years of research with the top 2% of students in Australia, we have distilled all their wisdom so you can learn their tricks too! 
Balance your studies with your mental health
Boost your marks and understanding of content
Nurture good study habits
Develop a study timetable that matches your study habits
Achieve Your Personal Best.
Find the right support and discover your personal tutoring program
How to get started with Kirribilli Tutoring
Get in touch
Fill out our contact form so we can get in touch about what suits you
Get matched
Be paired with one of our tutors that suit your personality and learning style!

Kickstart your first session
Start your holistic tutoring journey with zero booking and cancellation fees

Call us at 1300 267 888 or leave your details below and we'll be in touch to help you achieve your goals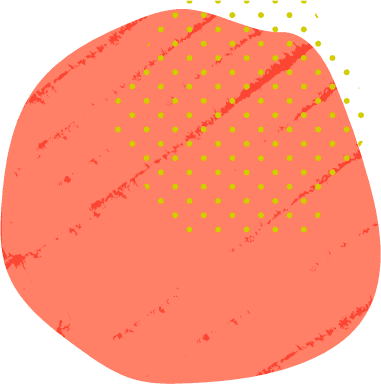 Holistic Kirribilli Tutoring Resources
Working together with a team of experienced teachers and tutors, Art of Smart has curated a resource library for our students that is organised according to the New South Wales curriculum. Our Kirribilli tutors are familiar with the resources and how they can be best used by students to achieve their best, ensuring that they have a wide range of resources to help them understand concepts and practice for assessments or exams. 
Available in both print and digital formats, the worksheets are handpicked by tutors according to a student's needs. By handpicking weekly worksheets, our Kirribilli tutors ensure that weak points are addressed and important concepts are reinforced and practiced. 
Sorted according to the NSW Curriculum, our resources summarise important content, providing exemplars and step-by-step guidance on how to tackle various questions. 
Picking a Kirribilli Tutor for Your Child
Not only do we help students in areas they are struggling in or to get ahead of their peers, we are strong believers in holistic development. Each Kirribilli tutor is specially chosen for each student, so that they not only receive help in their schoolwork but also have a mentor to help and guide them through their learning journey. Art of Smart helps students to develop skills they'll need beyond school and grow their confidence. 
Our Kirribilli tutors will also check up on their students frequently, ensuring that their needs and goals are met so that lesson plans are constantly tailored and adjusted to them. Once a tutor has been chosen to help your child achieve their personal goals, we will contact you within 24 hours to discuss lesson plans and lock in a date for the first lesson!
Adapting our Kirribilli Tutoring Methods to Your Needs
Art of Smart's team of Kirribilli tutors help students to identify areas of concerns and patterns in their work so that they are able to work on their skills and knowledge in an effective and methodical manner. The Kirribilli tutors will guide you through practice questions and homework, building up your confidence and toolkit of skills. By reviewing your homework, past assessments and checking in on what is coming up in school, we will be able to help you formulate a learning plan that caters to your needs. 
For students in Years 7-12, we teach them how to analyse their previous school assessments to identify weaknesses to work on. Through an initial diagnostic test done by our Kirribilli tutors, we are able to assess your level of understanding so that we can best address your needs.