Engaging K-12 Hoxton Park tutoring
Learn 1 on 1 in your own home or online 🙌 
Meet Our Hoxton Park Tutors
Ryan N

Experienced Economics Tutor | Sydney

Studying a Bachelor of Applied Finance/Bachelor of Economics
Senior Economics and Business Studies Coach at Art of Smart
Top Tip: Keep up to date with your textbook readings and homework

Brooklyn A

Experienced English Tutor

Bachelor of Arts in English (Honours)
Co-Host of the English Literature Program on Art of Smart TV
Class Teacher of the Year 2020
Top tip: To set yourself up for success, spend time understanding your text's ideas and concepts!

Currently studying a Bachelor of Marine Biology!
Experienced Biology Tutor
Top Tip: You should find what works for you and stick with it! There isn't a magical formula for studying success.

Qualified High School Teacher
Bachelor of Science in Physics and Chemistry
Head of Sciences at Art of Smart
Top Tip: Consistency is key! Stay on top of your work to ensure you don't resort to cramming!
Professional 1 on 1 Hoxton Park Tutoring
Hoxton Park tutoring increases your performance and confidence
Art of Smart has enjoyed a hard-earned reputation for providing the best holistic Hoxton Park tutoring services since being founded in 2009.
Our teaching methods work to significantly improve confidence and results in our students' chosen subjects, such as Maths, English, Science, HSIE and more, with our Art of Smart students achieving an average mark improvement of 20.7%! 
Hoxton tutoring, directly within Hoxton Park 
A key factor in a tutor's success is their proximity to their students. With our Hoxton Park tutoring, we have taken this principle to heart, and made it our entire working philosophy. Whether you'd like to meet up in the comfort of your own home, Carnes Hill Library or conveniently receive tutoring online, we are here to provide you with the most flexible and personalised Hoxton tutoring experience you could ask for. 
We have such great flexibility because our very own tutors are scrupulously selected from Hoxton Park. As Hoxton locals, each of our talented mentors can arrange to meet at any location of your preference, to make sure that we begin to work in an environment that's right for you, and where you feel most comfortable. 
Hoxton tutoring when and where you want it
There are many qualities you could ask for in a tutor, including diligence, punctuality, and talent. An extremely important part of the Art of Smart Hoxton Park tutoring experience, however, is our ability to be flexible and accommodate your tight schedule. 
Due to the proximity between us and you, we can make sure we teach and meet at the right time, whether that is after school or during weekends. With Hoxton tutoring, you get to take control of your schedule, letting us work around it to find the time that suits you best.
Hoxton Park Public School
Good Shepherd Catholic Primary School
Liverpool West Public School
Holy Spirit Catholic Primary School
Greenway Park Public School
Cartwright Public School
Dalmeny Public School
Prestons Public School
Cecil Hills Public School
Middleton Grange Public School
William Carey Christian School
Hoxton Park High School
Good Samaritan Catholic College
Clancy Catholic College
John Edmondson High School
Miller Technology High School
Ashcroft High School
Lurnea High School
Casula High School
James Busby High School
Cecil Hills High School
Liverpool Boys High School
Liverpool Girls High School
Holistic K-12 Hoxton Park tutoring, provided by locals
Our goal is to help you reach your academic goals, and deliver you the tools to succeed within and beyond the school classroom. That is what Hoxton Park tutoring is all about!
For over a decade, we've been supporting over 8000 students to realise their full potential through providing our award-winning tutoring everywhere. Here are some of the schools we've worked with in tutoring Hoxton Park.  
Engage with the best and brightest from Hoxton tutoring 
At Art of Smart, we have developed an outstanding reputation with our customer base by delivering the best Hoxton tutoring quality possible. This is no coincidence, and we must attribute this success to the rigorous and extensive process by which we choose and train our local tutors. 
We are not content with just 'good' — we strive for 'excellent', a quality that we demand of our tutors from the get-go. To be considered for a Hoxton Park tutoring position, our candidates must achieve at least an ATAR of 90 or above from their final Year 12 exams, a requirement that is just enough to get their foot in the door. This is to make sure that whenever you ask a question, whenever you have doubts about the content or the method, you'll always get the right answer, and leave a session with all your questions answered. 
The Art of Smart Hoxton Park tutoring team, handpicked with quality in mind
Our talented Hoxton Park tutors must satisfy a diverse criteria, including their ability to teach a specific subject on various levels of difficulty. This allows our tutors to be extremely effective in the time that they are allocated with you, and to deliver the best and most effective learning experience, as their services are customised to your level of understanding of the subject. 
This means that our stellar tutors can accommodate all levels of difficulty taught, from Standard Mathematics to English Extension, you'll find your needs satisfied with the wide variety of level specialisation that Hoxton Park tutoring students enjoy.
Access the best Hoxton Park tutoring resources with local tutors
Wherever you study best — Carnes Hill Library, one of our campuses or from the comfort of your own home — we can cater to your needs and meet wherever you prefer. Our tutoring team is made up of locals that know Hoxton Park inside out.
Our talented and experienced Hoxton Park students can benefit from the most advanced and comprehensive K-12 resources (digital OR print) which have been produced specifically to the NSW curriculum syllabus dot points, to assist you in all your chosen subjects.
A Hoxton Park tutoring expert for every level
The other considerable advantage that our tutors enjoy, and the quality that they are trained and selected for, is their level of mastery of a specific subject. At Art of Smart, we want to make sure that you are taught by the best of the best, and that you stay on track with your progress. 
Having an expert by your side helps you achieve the goals you've set for yourself and uphold the standard you feel you are deserving of. That's why providing the most expertise possible is so important for us, because it will become essential to you. With experts at your full disposal, progress and achieving goals will become second nature to you, hence why we are so excited and eager to promote our wonderful tutors. 
Your goals are ours with Hoxton Park tutoring
To make sure we respond to exactly your wants and your needs, the Art of Smart Hoxton Park tutoring team conduct an initial assessment of your level in the subject you have chosen to work with us at. One of our talented Hoxton tutors will meet up with you in an initial session, where you will discuss the syllabus, any insecurities you might have on certain dot points, your study habits and your study routines, as well as what you do for your wellbeing and what your goals for school and beyond are. 
This is extremely important, as it gives us a good foundation to work from and keep in sight the personal goals you'd like to achieve when school is over. Remember, Art of Smart tutors aren't just tutors, but also mentors. We aim to provide you with the fullest holistic approach possible to help you reach your goals.
Our Hoxton Park Tutoring Locations
Small Classes or 1 on 1 Sessions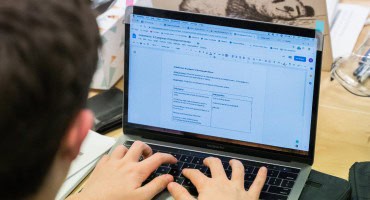 Small Classes or 1 on 1 Sessions
Tailored Educational Programs for All Subjects
Regardless of your year level, we've got you covered! 
Primary
Year 7-10
Year 11-12
Study Skills
Primary: K-6

With our Hoxton Park tutoring for primary school students, we strive to establish a strong foundation in essential subjects, boosting their confidence and readiness for secondary education.

K-6 Maths

Number
Algebra
Measurement
Space
Statistics
Probability
NAPLAN Support for Year 3 and 5


K-6 English

Reading
Writing
Spelling
Vocabulary
Hand Writing
Comprehension
NAPLAN Support for Year 3 and 5


K-6 Science and Technology

Earth and space science
Biological science
Physical science
Chemical science
Digital technologies

Year 7-10: All Subjects

In Hoxton Park tutoring, our program for Year 7-10 students is designed to equip them with the confidence and skills needed for high school success. This approach helps fill any potential knowledge gaps and strengthens their understanding of the NSW curriculum content, ensuring a sturdy foundation as they move into Year 11-12.

7-10 Maths

Number
Algebra
Measurement
Space
Statistics
Probability
NAPLAN Support for Year 7 and 9

7-10 English

Reading
Writing
Literacy
Language
Literature
Textual Analysis
Essay Writing
Creative Writing
NAPLAN Support for Year 7 and 9

7-10 Science

Scientific skills
Earth and space science
Biological science
Physical science
Chemical science

7-10 Humanities

Geography
History
Commerce
Languages

Year 11-12: All Subjects

In Hoxton Park tutoring, our program designed for Year 11-12 students is focused on helping them achieve a deep understanding of the NSW Curriculum content during their final years of high school. This preparation leads to excellent results in internal assessments and the HSC exams, enabling students to maximise their ATAR scores and broaden their opportunities for higher education.

Year 11-12 Maths

Mathematics Standard
Mathematics Advanced
Mathematics Extension 1
Mathematics Extension 2

11-12 English

English Standard
English Advanced
English Extension 1
English Extension 2
EAL/D
Textual Analysis
Essay Writing
Creative Writing

11-12 Science

11-12 Humanities

Geography
Ancient History
Modern History
Legal Studies
Business Studies
Economics
Visual Arts
PDHPE

Study Skills: Year 7-12

Students from Year 7 to 12 can participate in our Pathfinder Program. This program teaches valuable study techniques that encourage efficient learning, reduce distractions, boost motivation, establish productive study habits, and promote a less stressful approach to exams.

Built upon our decade-long research, where we closely worked with accomplished students across the country, the Pathfinder Program is crafted to support students in Hoxton Park by:

Motivation and Goal Setting
Time Management
Study Planning and Scheduling
Organisation Skills
Managing Procrastination
Minimising Distractions
How to Write Study Notes
How to Study for Specific Subjects
How to Prepare for Exams and Assessments
How to Minimise Stress
How to Balance Extra-Curricular Activities with School
Access a range of our tutoring resources!
A Hoxton Park tutoring program helping customers since 2009.
Average student
mark increase
Believe our tutors build fantastic rapport
Received university early entry or scholarship offers
Our original approach to 1 on 1 Hoxton Park tutoring
Hoxton Park tutoring 1 on 1
1 on 1, we work best towards your individual goals, like partners.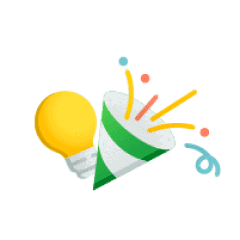 Not just tutors
AoS tutors are mentors that help you develop a sound plan for your post-school ambitions.
Put wellbeing first
Mental health comes first, learn to prioritise it while you study.
Routine is key
Develop study habits that last the test of time.
Resources made right
Syllabuses are no longer riddles with this stellar set of resources.
Teachers that matter
Whether it's feedback or improvements, your tutors watch your back, always.
We'd love to chat with you to learn more about your goals for school!
What do you need the biggest help in?
(Select one of the options below)
Why is Art of Smart Hoxton Park tutoring different?
Achieve your academic goals and master school
📚 Improve marks by an average of 20.7%
Raise your marks by an average of over 20% with Hoxton Park tutoring for K-12 students from Art of Smart.
🌟 9.2/10 are satisfied with us
9.2/10 of our students say they were satisfied with their progress and learning experience with Hoxton Park tutors.
Add confidence to the equation and take away stress
💪 93% confidence increment
Our teaching methods help you develop confidence to get you through stressful periods like exam season. That's what almost all our students tell us!
🍎 Study habits that stick!
Have you ever struggled with motivation, being organised and achieving what you want? Learn how to do this effectively and much more!
Balance your mental health, your studies and your life
Our tutoring program can help you manage the responsibilities you have with your mental health and the things you love doing. Feel happier and more organised!
💡 We base our tutoring on experience and research
Our Hoxton Park tutoring approach is a result of over 10 years of research with the top 2% of students in Australia, to improve how we study and how we succeed.
The Art of Smart Approach
Prioritise mental health and stay happy
Improve your marks and increase confidence
Create study routines that work for you
Achieve Your Personal Best.
Find the right support and discover your personal tutoring program
How to get started with Hoxton Park Tutoring
Get in touch
Fill out our contact form so we can get in touch about what suits you
Get matched
Be paired with one of our tutors that suit your personality and learning style!

Kickstart your first session
Start your holistic tutoring journey with zero booking and cancellation fees

Call us at 1300 267 888 or leave your details below and we'll be in touch to help you achieve your goals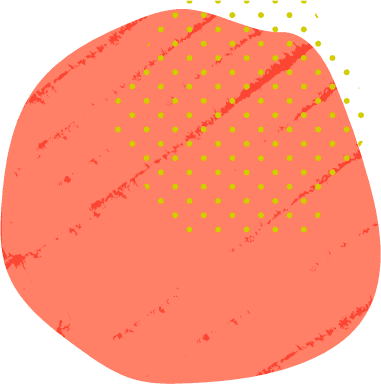 Our methods with Hoxton Park tutoring
Once your first session is finished, you'll be asked to provide feedback and express your opinion about your tutor. This is all so we can find the exact match you require, for both your academic benefit and your rapport. This is what we mean when we say Art of Smart provides you with a tailored, personalised experience. 
The next lesson, your tutor will develop a plan of attack designed to tackle the difficult areas, strengthen the promising ones, and truly master the ones you're already a pro at. This plan depends entirely on your goals, time, objectives and situation, so do not stress if you think time is against you or you are not as organised as you'd like to be. That's what Art of Smart tutors are for! 
Make wellbeing your priority
Our Art of Smart Hoxton Park tutoring superstars will not only teach you how you can attain good grades, but how you can maintain your happiness and diligence at the same time, and get on top of your work. Combining study plans, routines and tutor guidance, you'll be able to finally prioritise your wellbeing and happiness without feeling like you're being left behind in class. Don't hesitate to get in contact with us!