Comprehensive Western Sydney Tutoring for K-12
Learn at home, online, 1 on 1 or with a class  🙌 
Individualised Tutoring Western Sydney with Expert Tutors
Build your confidence and master your subjects
Art of Smart's tutoring Western Sydney team has built up a reputation for delivering outstanding, holistic and engaging tuition to Western Sydney students. No matter what you're studying, whether that's Year 12 Advanced English, Year 9 Science, or Year 4 Maths, we'll help to develop your understanding.
Students, graduates and parents have said that our tuition methods have not only helped them to excel in school but have also equipped them with skills that are valuable beyond school, with 93% of students feeling a boost in confidence with our tutoring. 
Finding tutoring Western Sydney
Our tutoring Western Sydney team can help your child to achieve their goals and push their boundaries. At Art of Smart, our tutoring Western Sydney team has supported students in their academics and personal goals, providing mentoring alongside their award-winning tuition strategies! 
Helping students from Kindergarten to Year 12, we have had hundreds of students participate in our holistic tuition approach. Our tutoring Western Sydney team is responsive to your child's needs, helping them with their schoolwork, deepen their understanding of content and nurturing their self-confidence. We make each session fun for students in all stages of school. For primary school tutoring, our English and Mathematics Western Sydney tutoring helps students to establish a strong foundation that they can build on for high school. For high school students, we teach various subjects like Mathematics, English, Visual Arts and History. 
With a wide range of schedules, tutors and formats, our Western Sydney tutoring team is able to suit your child's schedule and learning style – no matter what that might be. From one-on-one tuition classes, in the local library, at home or our learning centres, to online and group programs – we will help you find Western Sydney tutoring that can cater to your needs. 
Our Western Sydney tutoring will help students to develop holistically. We help students understand complex concepts by explaining them in simple terms and develop exam skills that are applicable across all subjects. Through evidence-based techniques, our Western Sydney tutoring team will accelerate your child's learning and help them achieve their best in school and beyond!
Parramatta Public School
Blacktown Public School
Rooty Hill Public School
Mount Druitt Public School
Westmead Public School
Merrylands Public School
Dundas Public School
Penrith Public School
St Marys Public School
St Michael's Primary School
St Paul's Grammar School
Sacred Heart Primary School
Seven Hills Public School
Hassall Grove Public School
Girraween High School
Parramatta High School
Penrith Selective High School
Kingswood High School
St Johns Park High School
Rooty Hill High School
Auburn Girls High School
Westfield Sports High School
Arthur Phillip High School
Nagle College
Blacktown Girls High School
Doonside Technology High School
St Andrews College, Marayong
Engaging and enthusiastic tutoring Western Sydney team for K-12
Our 1 on 1 tutoring Western Sydney provides each student with a personal and unique experience that responds to their needs and goals. We help students to excel academically, building their self-confidence so that they can achieve their best both inside and outside the classroom. 
We have supported Western Sydney students in these schools, helping them to achieve their personal and academic goals with our award-winning methods. Through over 8000 of our students over more than 10 years of operating achieving an average mark improvement of 20.7%, you can trust us with your learning needs!
Getting to know our Western Sydney tutoring team
Our tutoring Western Sydney team work together with students to help articulate and address key areas of concern. By working closely with their students, the Western Sydney tutoring team targets learning gaps, equipping your child with the skills and knowledge they need to achieve their best in school. 
Art of Smart's Western Sydney tutoring team knows the NSW curriculum inside-out, covering the content methodically. Each tutor is passionate about the subjects they teach, and they help students understand complex concepts by explaining them in simple, easy-to-understand language. 
Our Western Sydney tutoring team need to pass a 60-minute interview where we assess their communication skills, ensuring that they can engage with your child. Furthermore, they have to meet minimum academic requirements. Our interview process assesses various skills including teaching, communication and ability to engage others. 
Furthermore, we individually match students to their Western Sydney tutors according to their needs and interests. We ask tutors about their hobbies, interests and extra-curricular activities to ensure that they can draw your child's attention and discuss shared interests, ensuring that lessons are always enjoyable! 
Local Western Sydney tutoring for local students
Our tutoring Western Sydney team are familiar with where you are growing up and we understand your needs – your tutor may have even gone to the same school as you! 
From providing tuition in the convenience of your own home, at our Hornsby or Hills campus, the City of Parramatta Library or online, we will find a location and time that suits your busy schedule.  
Our tutors are equipped with the latest print and online resources for various subjects, such as English, Maths, Science, History and more, to help you understand complex concepts or to practise answering exam questions.
Adapting our tutoring Western Sydney to your needs
Art of Smart's Western Sydney tutoring team strives to provide you with the best experience that is individualised according to your needs. We tailor each tuition class to students, ensuring they are able to learn using the method that best suits them! We make tutoring fun for students and stress-free for parents. From one-on-one or group programs, face-to-face or online classes, you will be sure to find the support you need. 
Face-to-Face Lessons with our Western Sydney Tutoring team
Our Western Sydney team provides face-to-face lessons at our learning centres, the local library or even from the comfort of your own home. We are able to cater to the family schedule and work around your child's commitments. 
Accommodating Western Sydney Online Tutoring 
Recognising how technology can enhance the learning experience, Art of Smart's tutoring Western Sydney team offers online tuition sessions through Zoom. Using a digital whiteboard, screen sharing and file sharing functions, our Western Sydney tutoring help to make sure our online lessons are as interactive as face-to-face lessons. Students can attend their tutoring class from anywhere as long as they have an internet connection and a compatible device. 
Comprehensive Tutoring Western Sydney Resources
Our Western Sydney tutoring team has access to a range of resources that have been developed by experienced teachers and tutors. These resources are organised according to the New South Wales curriculum dot points ensuring that students are able to navigate and find the content they need easily. Our tutoring Western Sydney team is familiar with the resources so that they can assign worksheets to students to help them learn. 
Available in both print and digital formats, these worksheets help students to achieve their best by providing them with practice questions that help them to apply and reinforce new skills. Our comprehensive and easy-to-understand resources provide exemplars for students and provide step-by-step guidance on how to answer questions in exams.
Meet Our Western Sydney Tutors
Ryan N

Experienced Economics Tutor | Sydney

Studying a Bachelor of Applied Finance/Bachelor of Economics
Senior Economics and Business Studies Coach at Art of Smart
Top Tip: Keep up to date with your textbook readings and homework

Brooklyn A

Experienced English Tutor

Bachelor of Arts in English (Honours)
Co-Host of the English Literature Program on Art of Smart TV
Class Teacher of the Year 2020
Top tip: To set yourself up for success, spend time understanding your text's ideas and concepts!

Currently studying a Bachelor of Marine Biology!
Experienced Biology Tutor
Top Tip: You should find what works for you and stick with it! There isn't a magical formula for studying success.

Qualified High School Teacher
Bachelor of Science in Physics and Chemistry
Head of Sciences at Art of Smart
Top Tip: Consistency is key! Stay on top of your work to ensure you don't resort to cramming!
Our Western Sydney Tutoring Locations
Small Classes or 1 on 1 Sessions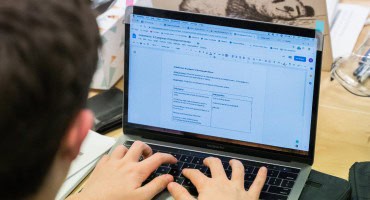 Small Classes or 1 on 1 Sessions
Subject-Focused Tutoring Tailored to Your Needs
Regardless of your year level, we've got you covered! 
Primary
Year 7-10
Year 11-12
Study Skills
Primary: K-6

At Western Sydney Tutoring, our primary school program is crafted to help students develop a strong foundation in core subjects. This not only boosts their self-confidence but also prepares them for the demands of high school and beyond.

K-6 Maths

Number
Algebra
Measurement
Space
Statistics
Probability
NAPLAN Support for Year 3 and 5


K-6 English

Reading
Writing
Spelling
Vocabulary
Hand Writing
Comprehension
NAPLAN Support for Year 3 and 5


K-6 Science and Technology

Earth and space science
Biological science
Physical science
Chemical science
Digital technologies

Year 7-10: All Subjects

With Western Sydney Tutoring, our Year 7-10 program is here to help students as they begin their high school adventure. We make sure they enter this new phase with confidence while developing a solid understanding of the NSW curriculum. This sets a strong foundation for Year 11-12, ensuring there are no knowledge gaps along the educational journey.

7-10 Maths

Number
Algebra
Measurement
Space
Statistics
Probability
NAPLAN Support for Year 7 and 9


7-10 English

Reading
Writing
Literacy
Language
Literature
Textual Analysis
Essay Writing
Creative Writing
NAPLAN Support for Year 7 and 9


7-10 Science

Scientific skills
Earth and space science
Biological science
Physical science
Chemical science

7-10 Humanities

Geography
History
Commerce
Languages

Year 11-12: All Subjects

With Western Sydney Tutoring, our Year 11-12 program is carefully crafted to mentor students through their vital last years of high school. We are committed to assisting them in excelling in internal assessments and HSC exams by fostering a comprehensive understanding of the NSW curriculum. This not only enhances their prospects of attaining a high ATAR but also unlocks opportunities for university admission.

Year 11-12 Maths

Mathematics Standard
Mathematics Advanced
Mathematics Extension 1
Mathematics Extension 2

11-12 English

English Standard
English Advanced
English Extension 1
English Extension 2
EAL/D
Textual Analysis
Essay Writing
Creative Writing

11-12 Science

11-12 Humanities

Geography
Ancient History
Modern History
Legal Studies
Business Studies
Economics
Visual Arts
PDHPE

Study Skills: Year 7-12

With Western Sydney Tutoring, our Pathfinder Program has evolved through more than a decade of focused research involving successful students from different areas. Customised for students in Years 7-12, this program provides tried-and-true techniques to improve study habits, reduce distractions, maintain motivation, establish efficient study routines, and approach exams with confidence and composure.

These are the study skills we hone in on:

Motivation and Goal Setting
Time Management
Study Planning and Scheduling
Organisation Skills
Managing Procrastination
Minimising Distractions
How to Write Study Notes
How to Study for Specific Subjects
How to Prepare for Exams and Assessments
How to Minimise Stress
How to Balance Extra-Curricular Activities with School
Explore Our Diverse NSW Curriculum Resources

Providing K-12 Tutoring Western Sydney students with the tools they need to excel since 2009
Average student
mark increase
Believe our tutors build fantastic rapport
Received university early entry or scholarship offers
Individualised and Extensive Tutoring Western Sydney
Passionate Western Sydney tutor
Work with a tutor who is keen to help you achieve your goals and is passionate about the subject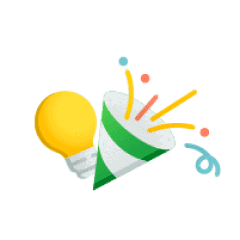 Thought-provoking mentoring
Explore your options after school and gain a different perspective on possible career and degree options
Cultivate your wellbeing
Learn how to maintain your mental health and manage stress you may encounter during your school journey


Establish good study habits
Learn effective methods for studying, organising and building routines that work for you
Easy to understand resources
Summarised resources sorted by syllabus points and practice questions to help refine your skills
Methodical tuition
Test your understanding and review past papers to help you prep for upcoming exams
We'd love to chat with you to learn more about your goals for school!
What do you need the biggest help in?
(Select one of the options below)
Why Art of Smart for K-12 Western Sydney Tutoring?
Accelerate your learning and achieve great results
📚 20.7% average increase in marks
Our tutoring Western Sydney students witness an average of 20% improvement in their marks after working with Art of Smart. 
🌟 9.2/10 learning experience satisfaction
Keeping lessons fun for you, our students gave us a 9.2/10 for overall satisfaction when working with our tutoring Western Sydney team. 
Learn how to manage stress and build your confidence
💪 93% increase confidence
Almost all our tutoring Western Sydney students have found that our tutoring methods helped to increase their confidence in the classroom by boosting their understanding. 
🍎 Determine healthy study habits
Our Western Sydney tutoring team will help you to develop a learning plan that responds to your needs and adapts to your schedule so you can work hard and play hard!
Balancing your mental health with your studies
🌱 Healthy mental health while in school
Learn how to organise and manage your time to reduce study-related stress so that you can stay happy and healthy while at school. 
💡 Holistic tutoring founded upon research
Culminating in over 10 years of research and interviews with the top 2% of students in Australia, we will help you to study smart, not hard! 
Keep up your mental health while studying 
Develop your self-confidence 
Get organised and develop healthy study routines
Achieve Your Personal Best.
Find the right support and discover your personal tutoring program
How to Get Started with Western Sydney Tutoring
Get in touch
Fill out our contact form so we can get in touch about what suits you
Get matched
Be paired with one of our tutors that suit your personality and learning style!

Kickstart your first session
Start your holistic tutoring journey with zero booking and cancellation fees

Call us at 1300 267 888 or leave your details below and we'll be in touch to help you achieve your goals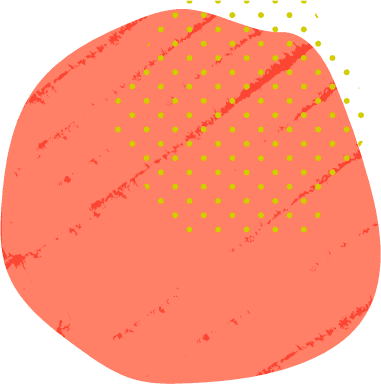 Why Choose Tutoring Western Sydney for Your Child
Not only does Art of Smart help students in areas they are struggling with or getting ahead in class, but we also help your child to develop holistically. By pairing our tutoring Western Sydney team with your child, we ensure that they are able to receive help on their schoolwork but also have a mentor they are able to discuss any issues with. Art of Smart's mentoring helps your child to articulate their goals and interests so that they can start thinking about their journey beyond high school. 
Our tutoring Western Sydney team hold frequent, informal discussions with their students to ensure their needs and goals are being met so that the lesson plans are constantly tailored and adjusted to them. Once a tutor has been matched with your child, we will contact you within 24 hours to discuss lesson plans and determine a date for the first lesson! 
Western Sydney Tutoring that Responds to Your Needs
Our tutoring Western Sydney team help students to identify areas of concerns and patterns in their work so that they can methodically address their weak points. By building up your toolkit alongside practice questions and worksheets, our Western Sydney tutoring will help you to achieve your goals. We review homework and past papers to help you understand common mistakes that you made and how to address them. 
For high school students, we help keep you motivated by keeping track of upcoming assessments and assignments. Through an initial diagnostic test run by our Western Sydney tutors, we are able to assess your level of understanding so that we can help you to achieve your goals!