Professional 1 on 1 Tutoring Doncaster for P-12 Students
Learn in your own home or online 🙌 
Explore Your Private Tutoring Doncaster Options
Boost your confidence with Tutoring Doncaster
With our Doncaster Tutoring, you'll find exceptional VCE support with our team of experienced tutors. Our tutors in Doncaster are not just qualified; they're amazing. They've achieved top study scores, scored over 98 in their ATAR, and many are pre-service teachers, which means they really know their subjects and how to communicate effectively.
Our approach to tutoring is all about helping you in a holistic way. And guess what? Our Doncaster tutoring students have loved it. In fact, 9 out of 10 of them have told us that tutoring with Art of Smart has given them more confidence and helped them achieve their academic goals. That's something we're pretty proud of!
Online tutoring Doncaster Tailored to your Needs
At Art of Smart online tutoring Doncaster, throughout our many years of extensive experience, we have built a reputation for being a tutoring service that is completely tailored to your educational needs and wants. 
With such a variety of clients and their needs, how can Doncaster make such a feat possible? It's all thanks to our diverse variety of tutors and specialisations. 
For Every Level, There's Tutoring Doncaster
Tutoring Doncaster selects tutors based on many factors — two of our paramount ones being academic excellence and diversity. To even be considered for the selection process, our Doncaster tutors must have scored at least an ATAR of 90 from their final high school exams, to guarantee they are the foremost experts in what they teach. 
Next, we naturally have to make sure that our excellent private tutoring Doncaster team is as diverse as possible, so that any student, no matter their difficulties, can be attended to at their level. With students taking a variety of extension, foundation and general subject levels, it is often hard to find a tutor that can accommodate such nuances in you or your child's capabilities and wants. 
Doncaster Secondary College
East Doncaster Secondary School
Templestowe College
Kew High School
Our Lady of Sion College
Siena College
Balwyn High School
Koonung Secondary College
Marcellin College
Mullauna College
Whitefriars College
Box Hill High School
Doncaster Primary School
Birralee Primary School
St. Gregory The Great 
Doncaster Gardens Primary School
Beverly Hills Primary School
Saint Peter & Paul's Primary School
Donburn Primary School
Milgate Primary School
Templestowe Heights Primary School
Box Hill North Primary School
St. Charles Borromeo Catholic Primary School
Private tutoring Doncaster at your very own convenience
The great thing about private tutoring Doncaster is that we're always within reach and on short notice, because we are based locally. No more stress with your busy schedule — we'll be there for you when and where you need us with our flexibility.
Whether you'd prefer to have Doncaster tutoring face-to-face or online, we can do just that! Our private tutoring means you receive personalised tutoring in subjects you need the most help with, such as English, Science, Maths, History and more. If you're in your senior years of schooling, we'll get you ready for your VCE exams.
Private Tutoring Doncaster with a Local Stamp
Something that our Art of Smart private tutoring Doncaster team prides itself in is how close we are to you and to our students, and the amount of knowledge we have of Doncaster, not just of how to tutor. Why is that? Well, our team is 100% local. 
If you choose to begin your journey with tutoring Doncaster, chances are your tutor will be from around the area! This not only means increased flexibility and availability, but it also means that each of our tutors has invaluable local knowledge that can help you navigate your busy schedule and accommodate for lessons when it suits you most. Also, chances are that our tutors have studied at one of Doncaster's high schools, given how local our Art of Smart private tutoring Doncaster is. This means that you'll be enjoying tutoring sessions with peers that have gone through the same pressures and experiences of high school you are facing, and thus can relate more to your experiences. 
Tutoring Doncaster, Doncaster Mentoring
The closeness we have to the Doncaster tutoring community, to our students and to the schools here, means that we act as mentors as well as tutors. Our goal isn't only to provide you with assistance in terms of increasing your grades and getting you good results for your university applications. Although this is what we will undoubtedly deliver, Art of Smart Doncaster tutoring has been conceived and designed with the objective to develop your abilities to their possible best and set up good and beneficial habits that will follow you throughout the years. All of this is so that you can always give your best both inside and outside of school, and whatever challenges you will face in the future.
Locally tutoring Doncaster students to help you achieve your goals
Our proximity to you makes everything easier, as well as the fact we are the most flexible tutoring service. We can meet in the comfort of your own home or at Doncaster Library, if you prefer face-to-face tutoring. 
Art of Smart tutoring Doncaster students can also count on our stellar and unmatched resources, made according to the Victorian curriculum, and shaped by over 10 years of experience in tutoring.
Art of Smart Doncaster Tutoring Resources
You may ask yourself, what sets apart Art of Smart from other tutoring services? One of the reasons why we are the best at what we do is the dedication and attention to detail that we put in at Tutoring Doncaster to propel you to your maximum achievement. 
We do this by developing stellar resources exclusive to our students that give you a leg up on all assessments of the subjects of your choosing, as well as a range of helpful features often missing from conventional textbooks. We pride ourselves on the fact that our resources are holistic. 
Doncaster Tutoring Resources Done Right 
Delivering holistic resources is paramount to us. They are rich in syllabus-specific content to make sure you never miss a beat, as well as a helpful variety of practice questions and exercises to make sure you can tackle even the toughest challenges examiners may throw at you. And best of all, they become fully accessible for you, along with your very own tutor to guide you through them, once you have begun your journey with us. 
Meet Our Tutoring Doncaster Team
Ryan N

Experienced Economics Tutor | Sydney

Studying a Bachelor of Applied Finance/Bachelor of Economics
Senior Economics and Business Studies Coach at Art of Smart
Top Tip: Keep up to date with your textbook readings and homework

Brooklyn A

Experienced English Tutor

Bachelor of Arts in English (Honours)
Co-Host of the English Literature Program on Art of Smart TV
Class Teacher of the Year 2020
Top tip: To set yourself up for success, spend time understanding your text's ideas and concepts!

Currently studying a Bachelor of Marine Biology!
Experienced Biology Tutor
Top Tip: You should find what works for you and stick with it! There isn't a magical formula for studying success.

Qualified High School Teacher
Bachelor of Science in Physics and Chemistry
Head of Sciences at Art of Smart
Top Tip: Consistency is key! Stay on top of your work to ensure you don't resort to cramming!
Targeted Learning Programs for Various Subjects
From P-6 through to Year 11-12 we've got you covered! 
Primary
Year 7-10
Year 11-12
Study Skills
Primary: P-6

Through our primary school tutoring in Doncaster, we strive to help students establish a solid grounding in fundamental concepts while enhancing their self-assurance. This equips them to navigate the demands of high school more effectively.

P-6 Maths

Number
Algebra
Measurement
Space
Statistics
Probability
NAPLAN Support for Year 3 and 5


P-6 English

Reading
Writing
Literacy
Language
Literature
NAPLAN Support for Year 3 and 5


P-6 Science

Earth and space science
Biological science
Physical science
Chemical science

Year 7-10: All Subjects

In our tutoring program tailored for Doncaster students in Year 7-10, our goal is to offer a robust grounding in the VIC curriculum. This approach not only boosts students' confidence but also ensures they transition smoothly to Year 11-12 without any gaps in their knowledge.

7-10 Maths

Number
Algebra
Measurement
Space
Statistics
Probability
NAPLAN Support for Year 7 and 9


7-10 English

Reading
Writing
Literacy
Language
Literature
Textual Analysis
Essay Writing
Creative Writing
NAPLAN Support for Year 7 and 9


7-10 Science

Earth and space science
Biological science
Physical science
Chemical science

7-10 Humanities

Geography
History
Commerce
Languages

Year 11-12: All Subjects

Our tutoring program in Doncaster, designed for Year 11-12 students, prioritizes their success in SACs and External Exams. We aim to enhance their ATAR scores and university prospects by ensuring a comprehensive grasp of the VCAA Curriculum content.

11-12 Maths

General Maths
Maths Methods
Specialist Maths

11-12 English

English
English Language
Literature
Textual Analysis
Essay Writing
Creative Writing

11-12 Science

Biology
Physics
Chemistry
Psychology

11-12 Humanities

Health and Human Development
Physical Education
History Revolutions
Legal Studies
Business Management
Economics

Study Skills: Year 7-12

Our Pathfinder Program is tailored to guide students in Years 7-12 towards mastering effective study techniques. They'll learn how to study more efficiently, minimise distractions, maintain motivation, build solid study routines, and approach exams with reduced stress levels.

Based on over 10 years of research we have conducted with high performing students across Australia, the Pathfinder Program helps students in Essendon with:

Motivation and Goal Setting
Time Management
Study Planning and Scheduling
Organisation Skills
Managing Procrastination
Minimising Distractions
How to Write Study Notes
How to Study for Specific Subjects
How to Prepare for Exams and Assessments
How to Minimise Stress
How to Balance Extra-Curricular Activities with School
Private tutoring Doncaster with 10+ years of experience, done by true professionals.
Average student
mark increase
Believe our tutors build fantastic rapport
Received university early entry or scholarship offers
Tutoring Doncaster meets Art of Smart's research and experience-based approach
Tailored tutoring Doncaster
personalised tutoring to your needs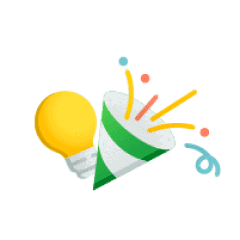 Mentors to lead you
Learn some important life skills, not just how to get good grades
Put wellbeing first
Manage your mental health and the things you like to do most
Study habits start here
Routines get you far in life, master them with us
Tailored resources, greater success
Take advantage of the best resources out there
Mentors that rock
With Art of Smart, you're always in the right hands
We'd love to chat with you to learn more about your goals for school!
What do you need the most help with?
(Select one of the options below)
Choose Art of Smart Tutoring Doncaster
Revolutionise your study habits
📚 Improve your marks by an average 20.7%
20.7% is the average mark increase our students experience while learning with Art of Smart!
🌟 9.2/10 satisfaction rating
We always ask our students and clients for feedbacks. 9.2/10 is the score they gave us in terms of their satisfaction with their progress.
💪 93% boost your self- esteem confidence
Doncaster tutoring is all about getting you to where your goals are set. Confidence is key for this, and almost all our customers say we have been instrumental in making sure this happens. 
🍎 Keeping your study habits intact
Making lasting changes to your routine gets difficult especially if what you're trying to learn is new. This can be off your mind with Doncaster tutoring.
Prioritise your mental wellbeing and take care of your health
🌱 Learn to juggle school and free time
With so much to do out of school, learn to balance your commitments and schoolwork so that you have a healthy routine.
We have used our 10 years' experience, as well as research on the top 2% students in Australia to inform our method. 
Have your free time without costs at school
Marks rise as confidence and discipline rise
Study routines that stick
Study habits that last the test of time
Achieve Your Personal Best.
Find the right support and discover your personal tutoring program
Begin Your Journey with Tutoring Doncaster
Get in touch
Fill out our contact form so we can get in touch about what suits you
Get matched
Be paired with one of our tutors that suit your personality and learning style!

Kickstart your first session
Start your holistic tutoring journey with zero booking and cancellation fees

Call us at 1300 267 888 or leave your details below and we'll be in touch to help you achieve your goals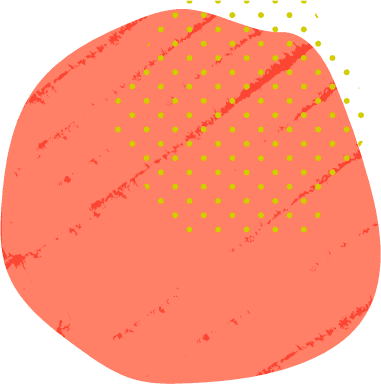 Personal tutoring Doncaster grounded in reality
Why is it so important to have personalised resources to help you along in your journey? Because here at Art of Smart Tutoring Doncaster we understand the reality of teaching. In a classroom environment, you're often put against your classmates when it comes to asking questions, and teachers often do not have time to answer every one. You're often left to figure things out on your own at home with textbooks that often lack the complete explanation a teacher can provide, as well as varied examples to flesh out all the concepts and theories you're asked to memorise. 
That is why Art of Smart private tutoring Doncaster has developed detailed enough resources to help you navigate these difficulties and unlock your full potential. If you have any questions relating to our stellar personalised resources, that are always up to date thanks to our awesome team, never hesitate to ask. 
State-of-the-art tutoring Doncaster service
With our tutoring Doncaster team, you can rest assured you'll have the best help around, to help you achieve your goals and wants and to mentor you through a key portion of your life, to get you where you want to be by the time those final exams roll out. Ready to start your journey with us? Don't hesitate to get in touch with our wonderful team.
 What's more is that we have many of our wonderful tutors ready to assist you with private tutoring Doncaster. This means you won't have to wait very long before you can start achieving your desired goals and making incremental improvements in your marks, your study routine and your well being, as well as lower stress. Reach out to us via phone, email or text message, and we will arrange for you one of our great tutors as soon as possible. We can't wait to help you.