Interactive Tutoring Box Hill for all P-12 Subjects
Learn with a tutor 1 on 1 at home or online  🙌 
Meet Our Box Hill Tutoring Team
Ryan N

Experienced Economics Tutor | Sydney

Studying a Bachelor of Applied Finance/Bachelor of Economics
Senior Economics and Business Studies Coach at Art of Smart
Top Tip: Keep up to date with your textbook readings and homework

Brooklyn A

Experienced English Tutor

Bachelor of Arts in English (Honours)
Co-Host of the English Literature Program on Art of Smart TV
Class Teacher of the Year 2020
Top tip: To set yourself up for success, spend time understanding your text's ideas and concepts!

Currently studying a Bachelor of Marine Biology!
Experienced Biology Tutor
Top Tip: You should find what works for you and stick with it! There isn't a magical formula for studying success.

Qualified High School Teacher
Bachelor of Science in Physics and Chemistry
Head of Sciences at Art of Smart
Top Tip: Consistency is key! Stay on top of your work to ensure you don't resort to cramming!
Master School with Our Tutoring Box Hill Experts
Tutoring Box Hill students to transform their marks!
With our unique holistic and personalised approach to educating students, our tutoring Box Hill team have perfected the art of boosting the confidence, knowledge and skill of our students in all P-12 students. Our approach has led to over 8000 of our students achieving an average mark improvement of 20.7%.
For the past decade and more, we have been tutoring Box Hill students 1 on 1 in person and online. This way, you have the freedom to personalise your learning environment and choose which learning setting works best for you!
Passionately Tutoring Box Hill Students Since 2009 
What's so good about the Art of Smart Tutoring Box Hill team anyway?
Well, let us enlighten you!
With over 10 years of education experience and counting, Art of Smart has supported thousands of students in Australia to achieve their personal and academic goals! With our holistic and personalised approach, our Box Hill tutoring team has helped students academically and in future prospects, with 75% of our students receiving scholarships or early entry offers into their dream university course!
Our Box Hill tutoring team continues to provide top-notch tutoring for our students to succeed at all levels of their study, regardless of whether they are in prep, primary school or high school. So, if you need VCE Box Hill tutoring, our team is well prepped to help you master your subjects and smash your VCE!
Whether you need support in English, Math, Science – we can match you with a highly experienced and qualified Box hill tutor who is an expert in their given subject! Our tutors are also trained to host 1 on 1 lessons, small group sessions and even online tutoring Box Hill services, so you have the freedom to choose which learning environment best suits you! 
Plus, our Box Hill tutoring services come with an extensive resource library for all subjects from Preparatory to VCE levels. These comprehensive resources are up-to-date with the latest syllabus requirements, so you stay on top of your class!
Recruiting our Tutoring Box Hill Experts
At Art of Smart, we only choose the best candidates to teach you!
Out of the thousands of applications we receive each year, less than 20% of applicants make it through our intense screening process. Our rigorous recruitment process means that we can guarantee that our Box Hill tutoring team consists of passionate and dedicated tutors who are devoted to meeting your needs and goals. 
For each of our applicants, we screen through their resumes for their education, work and volunteering experience. This is to ensure that our future tutoring Box Hill members meet the minimum academic requirements, have sufficient teaching experience and are engaged in extracurricular activities, so our tutors can not only act as your teacher, but also your mentor and role model who you can turn to for advice on school, life and future career! 
Once they pass the screening process, our applicants must also undergo an hour long interview, where they can get approved by our recruitment team depending on how they perform in delivering a mock lesson in their specialised subject. Here, our recruitment team examines future tutoring Box Hill members based on their ability to build rapport, communicate complex concepts and engage their audience using a variety of modes such as using diagrams, videos, mind maps and even pop quizzes. 
Our recruitment team also verifies our Box Hill tutoring members to ensure they have a valid working with children check and a national police check so you can be assured that they are highly qualified to teach! 
The best part about this recruitment process is that you, as our customer, are guaranteed to receive world-class Box Hill tutoring service from us!
Box Hill North Primary School 
Beverly Hills Primary School 
Balwyn Primary School 
Doncaster Gardens Primary School 
Mont Albert Primary School
Canterbury Primary School 
Donburn Primary School 
Kerrimuir Primary School
Laburnum Primary School
Blackburn Primary School
Burwood East Primary School
Box Hill High School 
Box Hill Senior Secondary College
Siena College 
Canterbury Girls' Secondary College
Camberwell High School 
Our Lady of Sion College
The Berengarra School
Blackburn High School 
Emmaus College
Koonung Secondary College
Nunawading Christian College
Award-winning P-12 tutoring Box Hill around the block!
Art of Smart's tutoring Box Hill services employ a student-centred approach when it comes to teaching, as we are attentive to each student's unique needs and goals. Our Box Hill tutors take the extra step to collaborate with you to identify your strengths and areas of improvement both inside and outside the classroom. 
We have been tutoring Box Hill students from these schools, supporting them to excel in any P-12 subject with our passionate teachers and extensive resource library.  
Our Holistic Approach to Tutoring Box Hill Students 
What sets Art of Smart apart from the rest is our holistic approach that targets all aspects of your learning, helping you grow from inside and outside the classroom!
From our decade long research with Australia's top 2% students, we learn that an all round approach to studying smart, not hard is the way to go if you want to excel in your VCE and life! With this research, our tutoring Box Hill services are backed up by evidence based tips to help you achieve the marks you want, while enjoying your final years in school. 
Learn effective study strategies, mindfulness practices and healthy study schedules with breaks to keep you productive with minimal stress! Burnout is the number one challenge all students face, and our tutoring Box Hill tutoring services care about you and your mental health!  
Our Individualised Approach to Tutoring Box Hill Students 
Ever wanted to personalise your tutoring experience? 
At Art of Smart, we have been tutoring Box Hill students with an individualised approach, where we ask you about your academic needs, future goals and learning style to provide an excellent tutoring experience that is catered to you and you only. 
Additionally, we will also ask you questions about your favourite pastimes and interests to help us find someone from our Box Hill tutoring team who will be a compatible match for you, so you feel safe and comfortable to ask them for help!
We understand that the most important thing in a classroom is how the student feels in their learning environment. Our Box Hill tutors dedicate themselves to building relationships based on empathy, trust and positive affirmations with their students to help them feel supported and encouraged to do their best in their school and personal life. 
In fact, 97% of our customers agree that our tutors build effective rapport with their students. So, you can rest assured that with our tutoring Box Hill services, you're in excellent hands!
Exceptional tutoring Box Hill Services at Your Convenience
You can depend on our tutoring Box Hill team to navigate around the local area as they are also Box Hill residents like you! 
If you prefer to learn from the comfort of your own living room, at the local Box Hill library or even online, our Box Hill tutors are flexible and happy to accommodate to your timetable and the environments you study best!
Plus, our tutoring Box Hill services include free resources for all P-12 subjects, which you may use in your lessons or for homework to help you accelerate your learning!
Tutoring Box Hill with Flexibility 
Whether you prefer to have a lesson at your home, at the local library or online — our Box Hill tutors are ready to travel for you so you don't need to worry about transportation! 
Plus, you are the one who gets to decide the time and date for your lessons, so it's totally flexible and convenient for you!
In-Person Private Tutoring Box Hills
So, how does our private tutoring Box Hill work in person?
In your very first call with us, let our tutoring Box Hill team members know which address works best for you and we can find an exceptional Box Hill tutor who is available to teach! Your new Box Hill tutor may also ask the specific time and date to organise your first lesson together. 
And before you know it, ding-dong! Your amazing Art of Smart Box Hill tutor has arrived at your door!
Online Tutoring Box Hill
Let's say you prefer to attend lessons online instead. 
Good news for you — we have been tutoring Box Hill students online through various applications such as Microsoft Teams and Zoom! 
Before your very first lesson, your Box Hill tutor will organise a link so you can join the live online lesson at the agreed time and date. Our online tutoring Box Hill services make online learning more fun with less snoozing, as we use a wide array of interactive features such as Whiteboard, chatrooms, videos and more! 
Customised Plans for Your Chosen Subjects
From P-6 through to Year 11-12 we've got you covered! 
Primary
Year 7-10
Year 11-12
Study Skills
Primary: P-6

With our primary school tutoring in Box Hill, our goal is to help students establish a solid foundation in fundamental concepts and enhance their confidence, empowering them for a smoother transition to the challenges of high school.

P-6 Maths

Number
Algebra
Measurement
Space
Statistics
Probability
NAPLAN Support for Year 3 and 5


P-6 English

Reading
Writing
Literacy
Language
Literature
NAPLAN Support for Year 3 and 5


P-6 Science

Earth and space science
Biological science
Physical science
Chemical science

Year 7-10: All Subjects

In our tutoring program in Box Hill for students in Year 7-10, our objective is to offer a robust grounding in VIC curriculum content. This not only boosts students' confidence but also ensures they transition smoothly to Year 11-12 without any gaps in their knowledge.

7-10 Maths

Number
Algebra
Measurement
Space
Statistics
Probability
NAPLAN Support for Year 7 and 9


7-10 English

Reading
Writing
Literacy
Language
Literature
Textual Analysis
Essay Writing
Creative Writing
NAPLAN Support for Year 7 and 9


7-10 Science

Earth and space science
Biological science
Physical science
Chemical science

7-10 Humanities

Geography
History
Commerce
Languages

Year 11-12: All Subjects

The primary focus of our Box Hill tutoring program for Year 11-12 is to support students in achieving excellence in their SACs and External Exams. This effort enhances their ATAR scores and broadens their prospects for university admission by ensuring they attain a profound understanding of the VCAA Curriculum content.

11-12 Maths

General Maths
Maths Methods
Specialist Maths

11-12 English

English
English Language
Literature
Textual Analysis
Essay Writing
Creative Writing

11-12 Science

Biology
Physics
Chemistry
Psychology

11-12 Humanities

Health and Human Development
Physical Education
History Revolutions
Legal Studies
Business Management
Economics

Study Skills: Year 7-12

The Pathfinder Program we provide is designed to assist students in Box Hill, spanning Years 7-12, in acquiring efficient study techniques that enable smarter learning, minimise distractions, boost motivation, establish effective study routines, and approach exams with reduced stress levels.

Drawing upon more than a decade of research, in which we closely collaborated with high-achieving students nationwide, the Pathfinder Program is tailored to support students in Box Hill by:

Motivation and Goal Setting
Time Management
Study Planning and Scheduling
Organisation Skills
Managing Procrastination
Minimising Distractions
How to Write Study Notes
How to Study for Specific Subjects
How to Prepare for Exams and Assessments
How to Minimise Stress
How to Balance Extra-Curricular Activities with School
Tutoring Box Hill P-12 students with passion and dedication since 2009.
Average student
mark increase
Believe our tutors build fantastic rapport
Received university early entry or scholarship offers
A Tailored Approach to Tutoring Box Hill Customers
Motivational Box Hill tutors
Be inspired to achieve your goals with a passionate mentor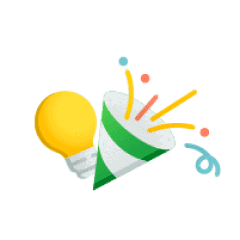 Expand your future options
Gain new insights into interesting university degrees and career options
Manage your well-being
Prioritise your mental health with our smart study strategies

Plan your studies effectively
Develop evidence based strategies for organising your time for studying
Syllabus based resources
Comprehensive resources with summarised notes and samples
Free past papers
Train yourself for assessments with our extensive learning resources
We'd love to chat with you to learn more about your goals for school!
What do you need the biggest help in?
(Select one of the options below)
Why Art of Smart for P-12 Tutoring Box Hill?
Transform your marks with Box Hill tutors
📚 20.7% average increase in marks
Our tutoring Box Hill students witness an average of 20% improvement in their marks after working with Art of Smart. 
🌟 9.2/10 learning experience satisfaction
Keeping lessons fun for you, our students gave us a 9.2/10 for overall satisfaction when working with our tutoring Box Hill team. 
Take charge of your confidence and mental health with our tutoring Box Hill team
💪 93% increase confidence
Almost all our tutoring Box Hill students have found that our tutoring methods helped to increase their confidence in the classroom by boosting their understanding. 
🍎 Learn healthy study habits
Our Box Hill tutoring team will help you to develop a learning plan that responds to your needs and adapts to your schedule so you can work hard and play hard!
Tutoring Box Hill students to manage their well-being
🌱 Healthy mental health while in school
Learn how to organise and manage your time to reduce study-related stress so that you can stay happy and healthy while at school. 
💡 Holistic tutoring founded upon research
Culminating in over 10 years of research and interviews with the top 2% of students in Australia, we will help you to study smart, not hard! 
Keep up your mental health while studying 
Develop your self-confidence 
Get organised and develop healthy study routines
Achieve Your Personal Best.
Find the right support and discover your personal tutoring program
How to get started with Tutoring Box Hill
Get in touch
Fill out our contact form so we can get in touch about what suits you
Get matched
Be paired with one of our tutors that suit your personality and learning style!

Kickstart your first session
Start your holistic tutoring journey with zero booking and cancellation fees

Call us at 1300 267 888 or leave your details below and we'll be in touch to help you achieve your goals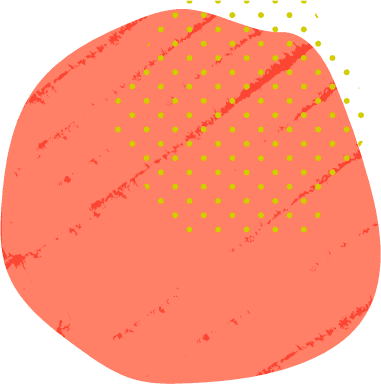 All-Rounded Resources for Tutoring Box Hill Students
We only provide the best resources for tutoring Box Hill students! Whether you need material on English, Maths, History, Science or more – we have comprehensive resources that cover each and every subject all from Prep through to High School and the VCE.
Our incredible resource library is built by our expert teachers and tutors who have worked together to curate written explanations, worked examples and skill-based activities in each one of our resources, so you can develop your knowledge and skills holistically while keeping up to date with the latest syllabus requirements! 
So, sign up and grab one of our exclusive resources now!