Exceptional K-12 Tutoring Mosman for All Subjects
Tutoring at home or online, however you prefer 🙌 
Local Tutors Providing 1-on-1 or Group Tutoring in Mosman
Helping students flourish with tutoring in Mosman
Looking to find the perfect Mosman tutor? Well, you've come to the right place! Through more than 10 years of operating, Art of Smart has developed an exceptional tailored tutoring service for Mosman students. We don't just focus on academic excellence, but supporting students with their study, exam and wellbeing across school!
Our great team of local Mosman tutors have helped students improve their understanding, confidence, and much more! With our students achieving an average mark improvement of 20%, you'll thrive not just in academics but also in maintaining your study-life balance.
The perks of personalised and holistic tutoring Mosman 
At Art of Smart, we pride ourselves on our highly personalised tutoring Mosman services. After conducting extensive research with Australia's top 2% of students, we've discovered several things. The most important of which is that all students have different learning styles and needs, meaning that they require support in different ways. 
The next thing we discovered was that these super students weren't all work and no play. In fact, we found that taking care of one's physical and mental wellbeing was an integral part of being successful at school, and further beyond. 
So what does this look like for tutoring Mosman? As a student, you will be supplied with a huge range of physical and online practice questions, syllabus guides and study resources depending on your needs. Not only this, but you'll receive holistic support in terms of developing soft skills such as time management and organisational skills. 
What makes Art of Smart tutoring Mosman unique? 
The biggest factor that sets Art of Smart apart from other tutoring companies is our holistic approach to tutoring. Your Mosman tutor will not only take on the role of a tutor, but also that of a mentor. This means they do a lot more than teach you how to write good PEEL paragraphs and understand calculus, but offer guidance and support in developing your soft skills or even areas like subject or career selection.
Mosman Preparatory School
Killarney School
Northbridge Public School
Cammeray Public School
St Aloysius' College Junior School
Anzac Park Public School
Artarmon Public School
Mosman Public School
Middle Harbour Public School
Blessed Sacrament Catholic Primary School
Queenwood Junior School
Sacred Heart Catholic Primary School
St Aloysius' College
Shore School
Redlands
Chatswood High School
Mosman High School
North Sydney Girls High School
Conservatorium High School
Queenwood School for Girls
Northern Beaches Secondary College Mackellar Girls Campus
St Luke's Grammar School
SCEGGS Darlinghurst
Marist College North Shore
Find the perfect Mosman tutor for you!
At Art of Smart tutoring Mosman, we know that different students have varying backgrounds, needs and learning styles. That's why our tutoring services are completely personalised to each individual student AND you're in safe hands with our incredible team of 98+ ATAR scorers & qualified teachers!
Part of this is having a variety of Mosman tutors with different skill sets to ensure that we can cater to all students, K-12, in any and all subjects, like English, Maths, Science, HSIE and more. Have a look at some of the schools whose students we've supported!
Why we incorporate holistic support into tutoring Mosman students
Research has found that maintaining one's wellbeing is just as, if not more, important than putting in the hours of study. Without having the skills to balance academics and the rest of life, students can get burnt out very quickly. School, especially in Year 11-12, can be considered a marathon, and we believe it's super important to keep students motivated and on track through the whole marathon. 
From the first tutoring Mosman lesson, your Mosman tutor will work with you to identify and come up with ways to improve any aspects of your life (e.g. sleep habits, time management) that would have an overall positive outcome on your academics and general wellbeing. How do we know this holistic approach works? From working with students for over 10 years, we've helped to boost 93% of our students' confidence and 3/4 of our students have received early entry or scholarship offers for university.  
We can guarantee outstanding tutoring Mosman services 
Since being founded in 2009, Art of Smart has supported a wide variety of students, and we know that every single one is unique. That's why we put a lot of work into ensuring that your local Mosman tutor is the perfect one for you. 
To do this, we take note of each tutors' availability, location, the subjects and year levels they tutor, what they currently study or work in, as well as their hobbies. We then collect similar information on you, our student, including location, year level, and subjects you need help in, and present you with a select number of tutors that we believe would be a great match! Then, it is up to you to decide on which tutor you'd like to work with. And on the very rare occasion that you are not fully satisfied with your chosen tutor, you are more than entitled to choose another.
Flexible Mosman tutoring supported by comprehensive NSW syllabus resources
Our Mosman tutoring offers flexible options to meet your needs, whether you prefer studying in the comfort of your home, at Mosman library, or online! We provide personalised 1-on-1 or small group sessions that cater to your unique learning requirements.
Getting support with us means you can utilise the latest HSC curriculum resources, carefully designed by a team of Art of Smart teachers and tutors, to provide you with the best notes, practice questions, sample essays and more to excel in subjects such as English, Maths, Science and more!
How we hired your future Mosman tutor 
When it comes to hiring tutors, we only want the best for our tutoring Mosman students. Out of the thousands of applications we receive, only 1 in 8 are selected to be an Art of Smart tutor! So how do we know our tutors really are the best? Through our meticulous recruitment process of course. 
All of our tutors are required to meet minimum academic achievements (namely a 90+ ATAR score), have the required subject knowledge, possess a valid working with children check, have the natural charisma to work with children and young adults, as well as a true passion for tutoring. We assess these traits by conducting a 60 minute interview with each of our candidates which includes a 10 minute 'mock' lesson which gives us great insight into their capabilities. Ultimately, be assured that we have a wide variety of proficient Mosman tutors available to help!
Face-to-face vs online tutoring Mosman 
Lucky for you, our tutoring Mosman services are provided both face-to-face or online. Both have great perks, but ultimately you get to choose! Both are super convenient in that you won't need to go anywhere and can be tutored from the comfort of your own home. 
Face-to-face tutoring can also be had in a public setting like your local library. And online tutoring? Well online tutoring can be done pretty much anywhere! As long as you've got a stable Wi-Fi connection, our tutors will have the tools and resources to support you in whichever mode you prefer!
Meet Our 1 on 1 Mosman Tutors
Ryan N

Experienced Economics Tutor | Sydney

Studying a Bachelor of Applied Finance/Bachelor of Economics
Senior Economics and Business Studies Coach at Art of Smart
Top Tip: Keep up to date with your textbook readings and homework

Brooklyn A

Experienced English Tutor

Bachelor of Arts in English (Honours)
Co-Host of the English Literature Program on Art of Smart TV
Class Teacher of the Year 2020
Top tip: To set yourself up for success, spend time understanding your text's ideas and concepts!

Currently studying a Bachelor of Marine Biology!
Experienced Biology Tutor
Top Tip: You should find what works for you and stick with it! There isn't a magical formula for studying success.

Qualified High School Teacher
Bachelor of Science in Physics and Chemistry
Head of Sciences at Art of Smart
Top Tip: Consistency is key! Stay on top of your work to ensure you don't resort to cramming!
Our Mosman Tutoring Locations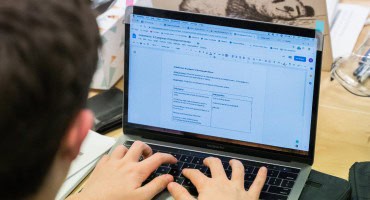 Small Classes or 1 on 1 Sessions
Check Out Our Tutoring Success Stories
Tailored Learning Programs for Every Subject
Regardless of your year level, we've got you covered! 
Primary
Year 7-10
Year 11-12
Study Skills
Primary: K-6

Our primary school program for Mosman tutoring helps students develop a strong foundation in key subjects, boosting their confidence and preparing them for their future in high school.

K-6 Maths

Number
Algebra
Measurement
Space
Statistics
Probability
NAPLAN Support for Year 3 and 5


K-6 English

Reading
Writing
Spelling
Vocabulary
Hand Writing
Comprehension
NAPLAN Support for Year 3 and 5


K-6 Science and Technology

Earth and space science
Biological science
Physical science
Chemical science
Digital technologies

Year 7-10: All Subjects

Our Year 7-10 Mosman Tutoring program assists students in starting high school with confidence and gaining a solid understanding of the NSW curriculum, preventing any gaps in their knowledge as they prepare for Year 11-12.

7-10 Maths

Number
Algebra
Measurement
Space
Statistics
Probability
NAPLAN Support for Year 7 and 9


7-10 English

Reading
Writing
Literacy
Language
Literature
Textual Analysis
Essay Writing
Creative Writing
NAPLAN Support for Year 7 and 9


7-10 Science

Scientific skills
Earth and space science
Biological science
Physical science
Chemical science

7-10 Humanities

Geography
History
Commerce
Languages

Year 11-12: All Subjects

Our Year 11-12 Mosman Tutoring program helps students master the content of the NSW curriculum in their final years of high school, resulting in outstanding performance in internal assessments and HSC exams, ultimately increasing their chances of obtaining a high ATAR and gaining admission to university.

Year 11-12 Maths

Mathematics Standard
Mathematics Advanced
Mathematics Extension 1
Mathematics Extension 2

11-12 English

English Standard
English Advanced
English Extension 1
English Extension 2
EAL/D
Textual Analysis
Essay Writing
Creative Writing

11-12 Science

11-12 Humanities

Geography
Ancient History
Modern History
Legal Studies
Business Studies
Economics
Visual Arts
PDHPE

Study Skills: Year 7-12

Our Pathfinder Program at Mosman Tutoring is based on more than a decade of research with high-achieving students from around the country. The program provides Year 7-12 students with tried-and-true techniques for effective studying, minimising distractions, maintaining motivation, establishing efficient study habits, and approaching exams with reduced stress levels.

These are the study skills we hone in on:

Motivation and Goal Setting
Time Management
Study Planning and Scheduling
Organisation Skills
Managing Procrastination
Minimising Distractions
How to Write Study Notes
How to Study for Specific Subjects
How to Prepare for Exams and Assessments
How to Minimise Stress
How to Balance Extra-Curricular Activities with School
Discover a selection of our NSW Curriculum resources!
Supporting K-12 students with 1-on-1 tutoring Mosman for over 10 years!
Average student
mark increase
Believe our tutors build fantastic rapport
Achieve a Band 6 result in their final exams
Our personalised Tutoring Mosman services include...
1-on-1 Mosman tutoring
Lessons that are tailored to your individual goals and needs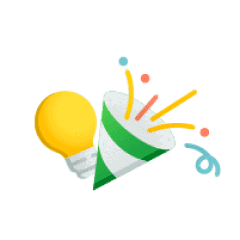 Encouraging mentoring
A tutor who will also be a mentor and support you holistically
Personal growth support
Support with developing soft skills such as organisation and time management
Flexible tutoring times
Time of lesson and number of lessons per week can be arranged to suit your needs
Extensive resources
A collection of print and electronic resources to support your learning
Opportunities for reflection
Time spent on reflecting on goals, achievements, and areas for improvement
We'd love to chat with you to learn more about your goals for school!
What do you need the biggest help in?
(Select one of the options below)
What can Art of Smart Tutoring Mosman do for you?
Accomplish your academic goals with Tutoring Mosman
📚 Average 20.7% increase in marks
Our Mosman tutoring students have reported an average mark improvement of 20.7% since working with a Mosman tutor! 
🌟 9.2/10 learning experience satisfaction
We've been rated a 9.2/10 by our Mosman tutoring students for satisfaction with their learning experience. 
Tips for improving confidence and minimising stress
💪 Increased confidence by 93%
A huge percentage of our Mosman tutoring customers say that their tutor helped them boost their confidence. 
🍎 Create healthy study practices
Let us help you develop strong study habits such as organisation skills, time management, accountability, and ways to stay healthy and motivated.
Learn to balance your mental health and school
🌱 Sustain academic motivation
Gain the knowledge and skills for managing stress, staying motivated, and upholding good habits
💡 Research-based Mosman tutoring
Our research on Australia's top 2% of students has found that a holistic approach is best for our Mosman tutoring services.
Balance your studies with your mental health
Get on top of your study and boost your marks
Get organised and develop healthy study routines
Achieve Your Personal Best.
Find the right support and discover your personal tutoring program
How to get started with Mosman Tutoring
Get in touch
Fill out our contact form so we can get in touch about what suits you
Get matched
Be paired with one of our tutors that suit your personality and learning style!

Kickstart your first session
Start your holistic tutoring journey with zero booking and cancellation fees

Call us at 1300 267 888 or leave your details below and we'll be in touch to help you achieve your goals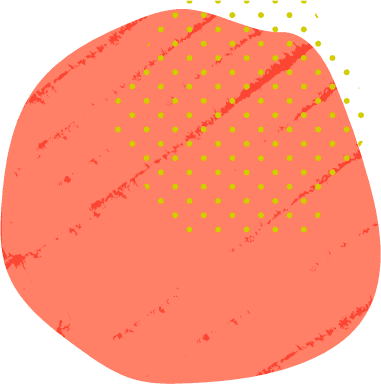 Terrific Primary School Tutoring Mosman 
Here at Art of Smart, we've been supporting K-12 students for over 10 years, so we've learned quite a few things about what different age groups generally require in terms of support. With primary school tutoring, we know it's all about creating a strong foundational understanding of Maths, Science and English to set students up for success as they enter high school. Along with this, we know that developing good learning habits, such as a growth mindset, starts in the early years, so this will be greatly emphasised during lessons too. Working closely with parents is also an integral part of primary school tutoring that we believe in. 
Exceptional High School Tutoring Mosman 
High school students, we have found, are more independent in terms of their learning. This can be a great thing for some students, but for others who struggle with things like staying organised and accountable, this can be difficult. That's where your Mosman tutor will come in! 
Your 1-on-1 lesson can be structured to provide support in the ways you need, whether that's more content-focused or holistic. Whether it's help with assignments, exam revision, understanding content, or something else, our Mosman tutoring services are guaranteed to provide the support you need, when you need it. Our Mosman tutors are well equipped with the tools to help any primary or high school school aged student, regardless of whether they need help with catching up on schoolwork or to get ahead.