Award-winning P-12 VCE Tutoring Glen Waverley
Learn in your own home, the library or online 🙌 
Ace Your Assessments with Tutoring Glen Waverley
Tutoring Glen Waverley students all-round to study smarter!
With Glen Waverley Tutoring, we offer outstanding VCE tutoring, and our team of experienced tutors is here to provide you with exceptional support. Our tutors have achieved impressive study scores, scored above 98 in their ATAR, and many are pre-service teachers. This means they have a deep understanding of their subjects and know how to communicate effectively.
Our tutoring program takes a comprehensive approach to education, and which our students appreciate. In fact, 9/10 of them have told us that tutoring with Art of Smart has increased their confidence and helped them reach their academic goals. We're pretty proud of that!
Your Highly Rated Tutoring Glen Waverley Service 
So, why should you choose Art of Smart?
In our 10+ years of experience as an education provider, we have earned our name as a world-class tutoring service that has helped over 8000 students excel in school, all while balancing their personal, work, health and extra-curricular priorities. 
For every P-12 subject, we have at least one expert in our tutoring Glen Waverley team who is highly experienced and qualified to help you achieve your goal mark! Our Glen Waverley tutors are trained to be exceptional role models and mentors, who are dedicated to your development as a student. So, don't feel afraid to reach out to them for help as they are more than happy to do so!
Our Glen Waverley tutoring lessons also provide free access to printed and online resources. We have an expansive range of resources that cover a range of P-12 subjects, so you can be prepped for whichever subject you need to ace!
Our Evidence Based Techniques for Tutoring Glen Waverley Students 
At Art of Smart, we believe that the key to success is more than just your IQ or your VCE results – it's the important life skills that can truly set you up for your future!
In fact, 1 in 3 students who have worked hard for good VCE study scores, are now facing the challenge of unemployment so there is more to success than just studying!
We spent 10 years with Australia's top 2% of high achievers to learn about the best ways to approach school life and everything that revolves around it. Our tutoring Glen Waverley team is proud to say that we've gathered the most effective tips and tricks to help you excel in school, while nurturing your mental health! 
With our inspirational tutoring Glen Waverley mentors, you will learn how to implement smart study strategies such as writing straight-to-the point notes, prioritising key study topics, utilising active recall and organising a productive study schedule with healthy breaks in between! This way, you'll make the most out of your school years as you optimise your results, maximise your fun and minimise your stress!
So, join Art of Smart today and we'll equip you with the key skills you need to navigate through your transition from school into the real world!
Glendal Primary School 
Wheelers Hill Primary School 
Templeton Primary School 
Mount Waverley Primary School 
Mount View Primary School 
Pinewood Primary School 
Essex Heights Primary School 
Brandon Park Primary School
Glen Waverley Primary School
Syndal South Primary School
Waverley Meadows Primary School
Burwood East Primary School
Camelot Rise Primary School
Glen Waverley Secondary College
Huntingtower School 
St Andrews Christian College
The Knox School 
Waverley Christian College 
Wesley College
Highvale Secondary College 
Vermont Secondary College 
Brentwood Secondary College
Mount Waverley Secondary College
Knox School
Emmaus College
Customise Your Tutoring Glen Waverley Experience
Here at Art of Smart, we care about tutoring Glen Waverley students with a personalised approach! Right from your very first call with us, our Glen Waverley tutors prioritise your requests, requirements and goals to tailor a learning experience that's unique to you. 
For the past decade, our team has been tutoring Glen Waverley students from schools within the local area! Access to our tutors is as convenient as ever, as our tutoring Glen Waverley team is well-equipped to organise lessons in your own home, at Glen Waverley Library or even online!
Our Top-Notch Tutoring Glen Waverley Mentors 
What makes Art of Smart amazing is our incredible team of Glen Waverley tutors!
We understand that tutors make or break our students' learning experience – so our recruitment team takes the extra effort to ensure that every one of our potential tutoring Glen Waverley mentors are exceptionally qualified for the role. 
Each applicant must meet the minimum VCE requirements for their specialised subject(s). Additionally, they must present a valid Working with Children Check and complete a National Police Check to ensure that they are safe to work with you! 
Every applicant must also sit through an hour-long interview with our expert panel of recruiters to be approved to join our tutoring Glen Waverley team. In this interview, the applicant must perform a mock lesson in their chosen P-12 subject, where they will show off their greatest communication skills, their creative thinking and ability to build relationships with their students. 
Recruiters will also ask applicants about their favourite hobbies and interests, to gauge whether they'll be a suitable role model for future students to rely on for help!
Only 1 in 8 applicants pass each year – so we can confirm that we only make the best picks for our tutoring Glen Waverley mentors!
Our Individualised Matching Process for Tutoring Glen Waverley Students
So, how do we find you a perfect Glen Waverley tutor match? 
When you call us, our administration team will ask you about your academic goals, needs and special requests. We will also ask you about your favourite activities to help find a compatible match who shares the same interests as you, so you two can get along well!
Next, our team will look through the profiles of each and every one of our tutoring Glen Waverley team members to identify one who is available to teach. We will also look at the hobbies and interests of our Glen Waverley tutors to ensure that they have common interests with you. This way, you and your Glen Waverley tutor can hit it off and form a life-long mentorship, where they can provide advice for you on school, extra-curricular activities, future university degrees or career options, and even personal aspects of your life! 
Once we have found a good match, our admins will contact the Glen Waverley tutor, who will call or email you in the next 24 hours! In this call, you may be asked about your preferred time and date to finalise plans for your first lesson. Your tutor may also ask you for brief details about your past assessment marks, requests for the first lesson and future academic goals to further personalise your tutoring Glen Waverley experience. 
At Art of Smart, we have been tutoring Glen Waverley students with an individualised touch right from the very first lesson. In your initial lesson together, your Glen Waverley tutor may request to see your past assessment results, your current study schedule and marking rubrics to pinpoint your strengths and areas of improvement in the subject. Additionally, your tutor may also give you a diagnostic test to complete to identify specific knowledge or skills that you need further help in. With this information, your tutor will design a learning plan that's unique to you!
Tutoring Glen Waverley Within Your Reach
Our tutors strive to accommodate to your needs! We work with our students to schedule a perfect time and place that suits your routine best, whether it's private or online Glen Waverley tutoring! So say goodbye to pesky public transport planning, when you've got an amazing tutor right at your doorstep!
With our tutoring Glen Waverley service, you can choose from our face-to-face or online lessons to facilitate a learning environment that works for you and your unique learning style! 
Our Flexible Tutoring Glen Waverley team
Need to work your tutoring lessons around your schedule? That's not a problem for Art of Smart's flexible Tutoring Glen Waverley scheme!
Simply let us know which date, time and place works best for you and we can make it happen!
1 on 1 Private Tutoring Glen Waverley 
If 1 on 1 lessons are your thing, our tutoring Glen Waverley team is more than happy to accommodate! 
Let us know that you prefer private lessons with your Glen Waverley tutoring, and we'll connect you with a qualified mentor who is available to organise 1 on 1 sessions in person with you!
Online Tutoring Glen Waverley 
On the other hand, if you're more comfortable with online lessons, our tutoring Glen Waverley team is also well-equipped to host live online classes on Zoom or Microsoft Teams! 
All of our tutoring Glen Waverley team members make online learning as fun and interactive as possible with interactive features such as Whiteboard, chatrooms, video sharing and an online cloud sharing system, where you can collaborate with your tutor to complete assessment tasks and activities in class! 
Once you're matched up with your Glen Waverley tutor, they will send you a link to join the online class on a weekly basis, so your tuition is only a click away!
Meet Our Glen Waverley Tutoring Team
Ryan N

Experienced Economics Tutor | Sydney

Studying a Bachelor of Applied Finance/Bachelor of Economics
Senior Economics and Business Studies Coach at Art of Smart
Top Tip: Keep up to date with your textbook readings and homework

Brooklyn A

Experienced English Tutor

Bachelor of Arts in English (Honours)
Co-Host of the English Literature Program on Art of Smart TV
Class Teacher of the Year 2020
Top tip: To set yourself up for success, spend time understanding your text's ideas and concepts!

Currently studying a Bachelor of Marine Biology!
Experienced Biology Tutor
Top Tip: You should find what works for you and stick with it! There isn't a magical formula for studying success.

Qualified High School Teacher
Bachelor of Science in Physics and Chemistry
Head of Sciences at Art of Smart
Top Tip: Consistency is key! Stay on top of your work to ensure you don't resort to cramming!
Subject-Specific Programs Designed Just for You
From P-6 through to Year 11-12 we've got you covered! 
Primary
Year 7-10
Year 11-12
Study Skills
Primary: P-6

In Glen Waverley Tutoring, our primary school tutoring program is dedicated to helping students establish a solid foundation in fundamental concepts and enhance their confidence. This preparation equips them to face the challenges of high school more effectively.

P-6 Maths

Number
Algebra
Measurement
Space
Statistics
Probability
NAPLAN Support for Year 3 and 5


P-6 English

Reading
Writing
Literacy
Language
Literature
NAPLAN Support for Year 3 and 5


P-6 Science

Earth and space science
Biological science
Physical science
Chemical science

Year 7-10: All Subjects

In our tutoring program customised for Glen Waverley students in Year 7-10, our goal is to provide a strong foundation in VIC curriculum content. This not only enhances students' confidence but also guarantees a seamless transition to Year 11-12 without any knowledge gaps.

7-10 Maths

Number
Algebra
Measurement
Space
Statistics
Probability
NAPLAN Support for Year 7 and 9


7-10 English

Reading
Writing
Literacy
Language
Literature
Textual Analysis
Essay Writing
Creative Writing
NAPLAN Support for Year 7 and 9


7-10 Science

Earth and space science
Biological science
Physical science
Chemical science

7-10 Humanities

Geography
History
Commerce
Languages

Year 11-12: All Subjects

In our Glen Waverley Tutoring program designed for Year 11-12, our primary focus is to support students in excelling in their SACs and External Exams. This assistance enhances their ATAR scores and university prospects by ensuring they gain a profound understanding of the VCAA Curriculum content.

11-12 Maths

General Maths
Maths Methods
Specialist Maths

11-12 English

English
English Language
Literature
Textual Analysis
Essay Writing
Creative Writing

11-12 Science

Biology
Physics
Chemistry
Psychology

11-12 Humanities

Health and Human Development
Physical Education
History Revolutions
Legal Studies
Business Management
Economics

Study Skills: Year 7-12

Our Pathfinder Program is carefully crafted to guide students in Years 7-12 towards mastering effective study techniques. They'll discover how to study more efficiently, minimise distractions, maintain motivation, build robust study routines, and tackle exams with reduced stress.

Based on over 10 years of research we have conducted with high performing students across Australia, the Pathfinder Program helps students in Essendon with:

Motivation and Goal Setting
Time Management
Study Planning and Scheduling
Organisation Skills
Managing Procrastination
Minimising Distractions
How to Write Study Notes
How to Study for Specific Subjects
How to Prepare for Exams and Assessments
How to Minimise Stress
How to Balance Extra-Curricular Activities with School
Inspiring Students to Achieve Amazing Results with Tutoring Glen Waverley P-12 Students since 2009.
Average student
mark increase
Believe our tutors build fantastic rapport
Received university early entry or scholarship offers
Hollistic and Individualised Tutoring Glen Waverley
Inspirational mentorship
Build life-long relationships with mentors dedicated to your growth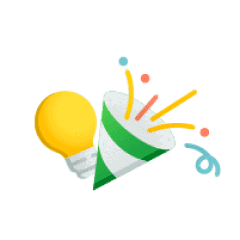 Explore future pathways
Optimise your after-school aspirations, by exploring new degrees and careers

Nurture your health
Establish a healthy work-study-life balance with minimal stressors
Stay on top
Implement effective study routines to maintain productivity
In-depth Resources
Train yourself for assessments with our skill-building resources
Boost your marks
Use feedback from mentors to transform your results
We'd love to chat with you to learn more about your goals for school!
What do you need the biggest help in?
(Select one of the options below)
Why Art of Smart for K-12 Tutoring Glen Waverley?
Transform your marks and succeed at school
📚 20.7% average increase in marks
On average, our Glen Waverley private and online tutoring students improve their marks by over 20% after working with Art of Smart!
🌟 9.2/10 learning experience satisfaction
Our students gave us an average of 9.2/10 for overall level of satisfaction with their classroom learning experience.
Get confident and stress less for your exams
💪 93% increase confidence
Almost all our Glen Waverley customers say that our tutors' teaching methods work well to increase their child's understanding and confidence!
🍎 Develop healthy study habits
We provide you with a holistic study and learning plan to get you motivated, manage your time, boost your memory retention and more!
Learn to balance your studies with your mental health
🌱 Maintain your wellbeing while at school
Learn how to minimise study-related stress and anxiety with our Glen Waverley tutoring so you can stay happy and healthy while at school!
💡 Holistic tutoring founded upon research
We've conducted over 10 years of research with the top 2% of students in Australia on how to study smarter, not harder.
Balance your studies with your mental health
Get on top of your study and boost your marks
Get organised and develop healthy study routines
Achieve Your Personal Best.
Find the right support and discover your personal tutoring program
How to get started with Glen Waverley Tutoring
Get in touch
Fill out our contact form so we can get in touch about what suits you
Get matched
Be paired with one of our tutors that suit your personality and learning style!

Kickstart your first session
Start your holistic tutoring journey with zero booking and cancellation fees

Call us at 1300 267 888 or leave your details below and we'll be in touch to help you achieve your goals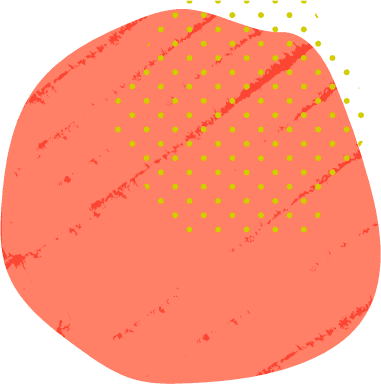 Updated Syllabus-Based Resources for Tutoring Glen Waverley students
Art of Smart is known for their comprehensive resource library that is up-to-date with the latest VCE curriculum requirements – so none of our private and online tutoring Glen Waverley students miss out!
Our amazing resource library is packed with P-12 subject specific workbooks, links and past papers that are specially curated by our exceptional teachers and tutors who have worked hard to ensure that each resource is easy to understand with written examples, effective skill-building activities and straight-to-the-point notes.
Plus, you can choose to access resources in print and online so there's the flexibility in using these resources in and outside of class! Our online and private tutoring Glen Waverley students usually use our resources in lessons with their Art of Smart tutor or for homework, but you can also navigate through our Art of Smart app to practice some independent learning too!