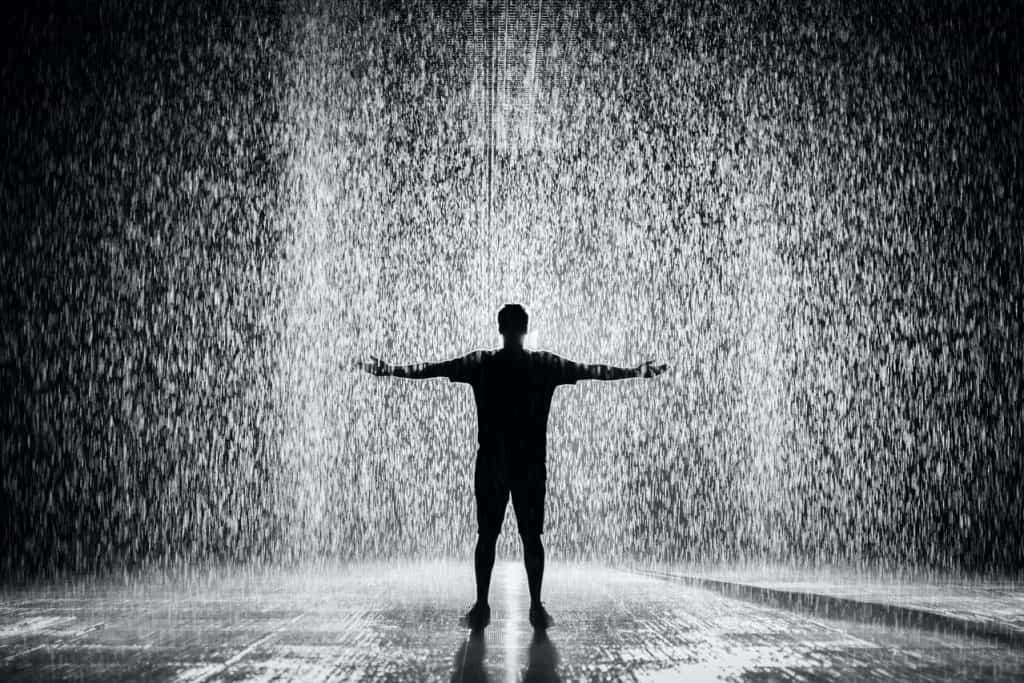 Finding it hard to grasp the concept of pathetic fallacy as a literary technique, especially without examples?
If you're feeling confused about what it is and how it should be analysed in texts, we're here to help!
Let's dive in!
What is pathetic fallacy?
Pathetic fallacy is a specific form of personification in which human qualities and emotions are attributed to non-human objects, such as things in nature. This technique is often used by composers to make an environment — the weather, surrounding objects, nature, and animals — reflect the inner experience of characters.
Essentially, pathetic fallacy is used to externalise emotions and portray a character's feelings towards a situation through related imagery. This allows authors to better immerse their readers in the world of their stories, and make stories more interactive.
Common tropes include rain to signify sadness (for instance, during a funeral), bright skies and sunlight to portray a character's happiness, and wilting/drooping flowers to symbolise heartbreak.
How can you analyse pathetic fallacy as a literary technique?
When analysing a text, a crucial aspect to guide your analysis of pathetic fallacy is the use of epithets. Usually placed before the non-human thing, these are adjectives or phrases expressing a quality or attribute regarded as a characteristic of the person/thing mentioned.
When reading through a text, underline or highlight the epithet. These words/phrases reveal what emotion the character is feeling, by describing the 'emotion' of the object.
For instance, in 'weeping willow', 'weeping' denotes the posture and sadness of the tree, therefore exposing that a character is grieving or deeply upset.
Examples of Pathetic Fallacy
Here are some examples of pathetic fallacy in various texts:
Charles Dickens, Great Expectations

"So furious had been the gusts… Violent blasts of rain had accompanied these rages of wind, and the day just closed as I sat down to read had been the worst of all."
"For a moment the last sunshine fell with romantic affection upon her glowing face… then the glow faded, each light deserting her with lingering regret…"
When Truman is upset, the rain falls directly on him to symbolise his sadness (of course, there's other metafictive elements at play in this scene). See how Peter Weir parodies pathetic fallacy below:

https://youtu.be/wIrUoTYd9hA
How Does it Differ from Personification?
It's often easy to mix up pathetic fallacy and personification. To recap, here's a quick summary of the differences between the two:
| Pathetic Fallacy | Personification |
| --- | --- |
| The attribution of human emotions to non-human things. | The attribution of human qualities to non-human things. |
| Pathetic fallacy is a specific form of personification. | Personification is a broader term, encapsulating a variety of techniques. |
| Pathetic fallacy is used to reflect the actions and emotions of the story in nature/objects. | Personification is used to create vivid and beautiful imagery in a text. |
Are you looking for some extra help with studying English?
We have an incredible team of English tutors and mentors!
We can help you master your analysis of your English text by taking you through its summary, key characters and themes. We'll also help you ace your upcoming English assessments with personalised lessons conducted one-on-one in your home, online, or at one of our state of the art campuses in Hornsby or the Hills!
We've supported over 8,000 students over the last 11 years, and on average our students score mark improvements of over 20%!
To find out more and get started with an inspirational English tutor and mentor, get in touch today or give us a ring on 1300 267 888!
---
Rujuta Banhatti is currently a third year Law/International Studies student at UNSW. As a Content Writer at Art of Smart, she is super keen to be able to write (read: academically rant) about texts that she's absolutely loved, both at school and in general.