Comprehensive P-12 English tutoring Brisbane
Learn 1 on 1 with a tutor in your own home or online 🙌
Learn with a Passionate English Tutor in Brisbane
Our students transform their English skills
All students from Prep through to year 12 benefit greatly from working with one of our English Tutoring Brisbane team members due to our expertise! We have over a decade of experience supporting thousands of students in Brisbane and received fantastic feedback from our customers. 
Our students working with an English tutor Brisbane have seen a 20.7% increase in their marks with 93% of our customers agreeing that our amazing tutors understand students' needs and use effective tutoring methods to increase students' confidence!
The #1 Provider of English Tutoring Brisbane
If you are searching for an enthusiastic, qualified English tutor Brisbane, you have most definitely come to the right place! Art of Smart Education has a large team of expert Brisbane English tutors that will be able to help you with any and all of your childs' English needs!
Our English tutors Brisbane have an impressive track record, with 13 years of experience and with that, thousands of students that have been able to improve and feel more confident about their English skills. With this amount of expertise, we can most certainly help your child achieve their goals with English tutoring Brisbane!
The English tutor Brisbane services that we offer are award-winning, and highly personalised, catering for all students from years P through to year 12, for all levels of English. Our qualified team of English tutors Brisbane will help your child fulfill their potential and gain confidence in English, no matter if they are just starting out in primary school, are in high school, or are sitting their QCE exams this year! We have the team, and the resources to help your child!
Our 

flexible

 and holistic approach
Our 1 on 1 English tutoring takes place either in the comfort of your own home, or online! Our amazing English tutors Brisbane comprehensively move through the English curriculum at your child's pace, supporting students to gain all the necessary skills they need to excel in English and improve their written and verbal communication skills!
Additionally, your English tutor Brisbane will diligently work to help your child develop their soft skills, including study skills and exam skills, which are not only beneficial for their primary and high school lives, but are transferable once they leave high school! These soft skill techniques are all based on research we've conducted with Australia's top-performing students! This allows our students to confidently excel in their exams with less stress while maintaining their wellbeing.
Brisbane English tutors that cater to your needs!
Whether it be academics or extracurricular activities, our English tutors Brisbane have got your child's back! We offer holistic support to all our English tutoring Brisbane students, allowing them to develop in many more areas than just their academics. This is achieved through our expertise and flexibility, providing 1 on 1 support to our students either face to face or online, in the comfort of their own home.
We've supported students with English tutoring Brisbane from schools all over Brisbane and QLD. Take a look at some of these schools that we have helped students reach their English goals in!
Why work with an Art of Smart English tutor Brisbane? 
Are you looking for English tutoring Brisbane for your child? Well, if you are, Art of Smart has the best tutors and resources to help your child excel in English! We have a large and growing team of English tutors Brisbane who have been working with students from all year levels, for over 10 years! Our tutors have supported primary school students who have begun to learn about grammar, high school students who have learnt how to master essay writing, and guided students as they worked towards and sat their QCE English exams! Whatever your need, we have a tutor that can help you!
Your English tutor Brisbane has undergone a meticulous recruitment process which ensures that we are able to provide the quality education and support that your child deserves. This recruitment process also allows us to be 100% certain that your child's tutor has the relevant subject knowledge, rapport building skills and teaching skills that will allow them to help your child excel in English. 
Your Art of Smart English tutor Brisbane must also meet some competitive academic requirements, obtain a national police check and show a high level of communication, rapport building, and teaching skill, which we assess through a 60 minute interview process. We also ensure to take note of the hobbies and interests of our English tutors Brisbane, in order for us to match your child with a tutor that they are able to relate to and connect with. 
Out of the thousands of applicants that apply to be Brisbane English tutors, we only recruit 1 in 8, meaning that your English tutor Brisbane will only be of the best!
Our Brisbane English tutors understand you!
The State Library of Queensland, online, or face to face in your own home. These are the locations that we offer English tutoring in Brisbane! Super flexible right?! Here at Art of Smart Education, we ensure that your needs are catered for, and by having English tutoring Brisbane team, we are able to most certainly find a tutoring location that suits you and your families needs!
In addition to the flexibility of location, we have some of the most jam packed resources available for any P-12 subject! Each and every one of our tutors have access to these resources so that they have everything they need to support your child! 
Tailored English tutoring Brisbane that suits your needs
At Art of Smart Education, we strive to provide the best quality education to all our students in a manner that best suits them. We provide English tutoring services that are in our students' homes, or online. In this way, we are able to reach all students who require support!
English tutoring Brisbane face to face, in your home
If you prefer face to face or in-home tutoring, we'll help identify the times that best suit you and your family so that we can support your children! We have a wide variety of tutors with flexible schedules meaning that we will be able to find tutors who can comfortably support your child in the comfort of your own home. 
Work with an English tutor Brisbane online
Art of Smart Education understands that online tutoring may have a bad rep, which is exactly why we work hard to create an online learning experience that is like no other! Our online tutoring sessions are offered on programs such as zoom or google meets which each have their own unique features that allow for a smooth learning experience. Our tech savvy English tutors Brisbane know how to make online learning fun, allowing your child to enjoy and explore their subject as they would in a classroom setting. Features such as screen sharing, digital whiteboards and Google docs allow for live, real time collaboration and engagement, allowing for the most convenient type of tutoring to be as effective as a face to face session.
Holistically supporting P-12 students with incredible English tutors Brisbane since 2009.
Average student
mark increase
Believe our tutors build fantastic rapport
Received university early entry or scholarship offers
Our English Tutors Brisbane help you…
Develop your English skills
Learn various writing styles and techniques that will get you ready for your exams
Exercise your critical thinking skills
Through dissecting the literary and visual techniques in various texts and responding to unseen practice questions
Become an exert in different text types
By learning how to analyse and structure informative, imaginative and persuasive texts
Make compelling arguments
By learning to understand multiple perspectives and developing critical analysis skills
Become a pro essay writer
By arguing key ideas with depth and understanding
Smash out your English exams
By implementing good study and exam techniques that relieve anxiety, stress and pressure
We'd love to chat with you to learn more about your goals for school!
What do you need the biggest help in?
(Select one of the options below)
Extensive Resources Designed by Experienced English Teachers
Our English tutoring resource books have a variety of skill-building activities and practice questions that will ensure you have everything you need to stay up to date and excel in English!
Written by experienced English teachers and tutors
Activities that work your analytical, critical, essay and creative writing muscles
Build all the necessary English skills you need to succeed!
Excel in English with a variety of skill building activities!
Available online, 24/7.
Meet Our English Tutors Brisbane
Brooklyn Arnot

Head of English

Bachelor of Arts in English (Honours)
Co-Host of the English Literature Program on Art of Smart TV
Class Teacher of the Year 2020
Top tip: To set yourself up for success, spend time understanding your text's ideas and concepts!

Jessica Duan

Experienced English Class Teacher

Studying a Bachelor of Secondary Education with a Bachelor of Arts majoring in English
Experienced English Senior Coach
English Resource Designer
Top tip: Use visual memory techniques like flow charts and colour coding!

Hannah Roux

Experienced English Tutor

Studying a Bachelor of Arts
Experienced Senior Coach
Plans to pursue a Master of Teaching
Top tip: Always have a plan of your essay structure before walking into an English exam!
How to get started with English Tutors Brisbane
Get in touch
Fill out our contact form so we can get in touch about what suits you
Get matched
Be paired with one of our tutors that suit your personality and learning style!
Kickstart your first session
Start your holistic tutoring journey with zero booking and cancellation fees

Call us at 1300 267 888 or leave your details below and we'll be in touch to help you achieve your goals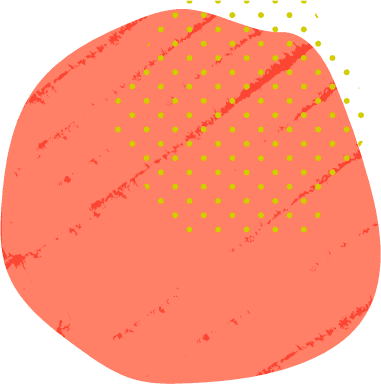 Our Online English Tutoring Brisbane Sessions
A pandemic world has created some blocks in providing quality education to students, but here at Art of Smart, we have adapted to provide high quality education on an interactive, online platform! 
Our online English tutoring Brisbane is highly personalised for each student, targeting all the areas your child might need support with, utilising Art of Smart's large bank of resources and the skills of our amazing Brisbane English tutors. 
Each English tutor Brisbane will generally conduct online classes over a zoom platform, which has features such as screen share, whiteboard and file sharing among others, which allows the online learning space to be a seamless transition from the in person school environment, whilst maintaining the engagement and interactivity. Our English tutors Brisbane also utilise platforms such as google documents for real time collaboration on english tasks, including various question responses and assignment feedback!
Such use of various applications allows the online learning platform to be highly effective and personalised, whilst cutting down travel time!
Start English tutoring Brisbane with us today!
If you have liked what you've read, give us a ring on 1300 267 888 or send us an inquiry form on our website, and we'll be sure to listen to your needs, and match you up with one of our talented tutors!