Personalised Wollongong English Tutoring for K-12
Gain 1-on-1 support online or from the comfort of your own home 🙌
Learn from an expert Wollongong English Tutor
Students with Art of Smart not only improve their skills but gain confidence while doing so
For more than a decade, students have found great success with the support of our Wollongong English tutoring. Art of Smart's personalised support offered from Kindy to Year 12 has helped countless students excel in their studies.
On average, students with our Wollongong English tutors see their marks improve by a remarkable 20.7%. It comes as no surprise that 93% of customers believe that the guidance from our tutor's has helped their children to better understand content and feel more confident with assessment.
Get top tier English Tutoring in Wollongong!
If you are looking for a Wollongong English tutor? Well, good news! You have come to the right place.
With over a decade of experience, it is safe to say that Art of Smart has picked up a trick or two when it comes to providing students with access to quality resources and expert tutors. Our team of Wollongong English tutors have successfully supported countless students in achieving their goals and gaining confidence in their classes.
Our tutoring and mentoring services at Art of Smart are award-winning. Whether your child is just beginning school, or they are in the homestretch before graduation, you are guaranteed to find the perfect tutor with us.
We provide holistic tutoring support – meaning we listen and tailor our lessons to best suit your child. After all, every student is unique and every student will have a unique way of learning and comprehending content. Despite the fact that exams and assessment may not be tailored towards each student individually, our Wollongong English tutors can provide comprehensive support to help your child develop and expand upon foundation English skills so that they will be ready for anything thrown their way.
Find an expert English tutor in Wollongong
Art of Smart's English tutors adopt a holistic approach to every student's education. This not only ensures that students not only see academic growth but also personal growth.
Have a look at just a handful of the schools in Wollongong whose students have been supported by our English tutors.
So why all the hype around Art of Smart's Wollongong English tutoring?
Our Wollongong team are capable of tackling any English challenge that comes their way. Whether it is helping a younger individual in Kindy or analysing Macbeth with a student in Year 12, our Wollongong English tutoring has got you covered!
The Art of Smart team has expertise with connecting to students and building rapport – we place priority on ensuring that students feel comfortable in our lessons and can ask questions without hesitation or fear of judgement.
It is our priority at Art of Smart to ensure that students are paired with the most appropriate and qualified tutors possible. To ensure this, each of our tutors must successfully complete rigorous recruitment and training processes. These processes are put into place to ensure that our team, including our Wollongong English tutors, are competent communicators, have a strong grasp of the subject content, and are personable.
Not only must each of our tutors successfully meet academic requirements to work with Art of Smart (namely, having achieved an ATAR over 90.00) but they must have a Working with Children Check. Further, our extensive interview process includes a mock tutoring session in which they teach an employee of Art of Smart a lesson of their choosing. In this lesson, the potential tutors are assessed on their communicability, personability, and teaching ability. Each year thousands of individuals apply to tutor, however less than 1 in 8 will be successful. Lots of hard work and screening has gone into ensuring that you will only get the best Wollongong English tutoring with Art of Smart.
Our Wollongong English tutors strive to make studying English as engaging and valuable as possible. Not to mention, our methods are incredibly effective – based on years of research into the best studying techniques. Our students see an average mark increase of 20.7%, with 3/4 of our students receiving university early offers and scholarships post-school.
As locals, our Wollongong English Tutors are experts in the Wollongong way of life
As locals to the Wollongong area, Art of Smart tutors can best support your needs. Whether it be a lesson following a much needed dip in the beach or a lesson right after school, our tutors are here to help. We will find somewhere convenient – online, in your home, or even at a local cafe – to be support your child.
With our Wollongong English tutoring, your child will be supported with a variety of printed and online resources – produced by our very own subject experts. 
Wollongong English tutors tailoring to your needs
Our English tutors in Wollongong strive to provide every student they teach with a personalised experience – whether the lessons take place in the comfort of your own home or online. At Art of Smart we want our lessons to be a pleasant experience for all involved, so this means ensuring tutoring is flexible and works with your schedule!  
Art of Smart's at Home Wollongong English Tutoring
Our team of experienced Wollongong English tutors will strive to make sure that lessons are at a time that makes everyone happy. If you prefer face-to-face lessons in your home, we will organise lesson times in the first interaction.
It is important to us that our students are comfortable and relaxes – so you can say goodbye to unwanted car journeys just to get to the lessons.
Art of Smart's Online Wollongong English Tutoring
If you prefer online lessons, then we have you covered! Our team of fantastic tutors will deliver engaging and rewarding lessons – regardless of how they are delivered.
Our English tutors are well-equipped to support your child's needs while taking lessons online. Through the use of platforms such as Zoom or Skype (or any other platform agreed upon), we can successfully navigate through any concerns your child is having with regards to content and assessment. The use of screen sharing and file sharing functionalities, as well as online Whiteboards and a host of other resources will allow lessons to be productive but also fun.
Your tutor will send you a personal meeting link which can be used for each of your lessons – with only one link being used for each lesson, it ensures your child has easy access to the sessions.
Matching a Wollongong English tutor to your child
When you reach out to us, you will be able to give us a run-down of your child's individual needs, how your child learns best, and what their goals and interests are. This will allow the Art of Smart team to narrow down the selection of tutors were present you with. The information you provide us will be used to review the Wollongong English tutors to identify who we believe will be of great assistance to your child.
Our Wollongong English tutor will then reach out to you within 24 hours to expand upon the discussion had with the AoS team and to confirm a time and place for the first lesson (whether at a specified location for face-to-face lessons or online via some platform). Our tutor will also take the opportunity to better understand your child's needs so they can tailor the first lesson appropriately.
Providing effective support for K-12 students with Wollongong English tutoring since 2009.
Average student
mark increase
Believe our tutors build fantastic rapport
Received university early entry or scholarship offers
Our Wollongong English Tutoring helps you…
Conquer skills foundational to your English studies
Investigate a variety of sentence structures and stylistic devices to nail your assessment.
Enhance your analytical skills
Our Wollongong English tutoring comes with unseen practice questions.
Master an abundance of genres of text
Gain confidence in your ability to analyse and create persuasive, imaginative, and analytical responses.
Develop strong arguments
Our Wollongong English tutors will help you develop a way of thinking that will guide you towards an A.
Produce compelling essays
Learn how to identify key arguments that will strengthen your thesis statement.
Come out on top after your English exams
With our Wollongong English tutors you can feel the stress ease knowing we have prepared your with all of the best study techniques.
We'd love to chat with you to learn more about your goals for school!
What do you need the biggest help in?
(Select one of the options below)
Comprehensive Resources Designed by Qualified Teachers
Filled to the brim with unique practice questions and activities to develop your skills! With our English Tutoring Resource Books you will be well-equiped to smash your goals in English! 
Produced by expert teachers and Art of Smart's very own experienced tutors.
Test the skills that you have developed with our fun activities and practice questions.
Develop skills that will help you ace all of your assignments - whether they are creative or analytical.
Feel more confident knowing that you have the skill-set to excel in your studies!
Print delivered to your door.
Available online, 24/7.
Brooklyn Arnot

Head of English

Bachelor of Arts in English (Honours)
Co-Host of the English Literature Program on Art of Smart TV
Class Teacher of the Year 2020
Top tip: To set yourself up for success, spend time understanding your text's ideas and concepts!

Jessica Duan

Experienced English Class Teacher

Studying a Bachelor of Secondary Education with a Bachelor of Arts majoring in English
Experienced English Senior Coach
English Resource Designer
Top tip: Use visual memory techniques like flow charts and colour coding!

Hannah Roux

Experienced English Tutor

Studying a Bachelor of Arts
Experienced Senior Coach
Plans to pursue a Master of Teaching
Top tip: Always have a plan of your essay structure before walking into an English exam!
How to get started with English tutoring Wollongong
Get in touch
Fill out our contact form so we can get in touch about what suits you
Get matched
Be paired with one of our tutors that suit your personality and learning style!
Kickstart your first session
Start your holistic tutoring journey with zero booking and cancellation fees

Call us at 1300 267 888 or leave your details below and we'll be in touch to help you achieve your goals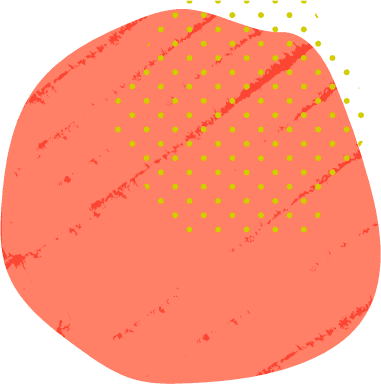 Remarkable New South Wales English Curriculum Resources
Your child's Art of Smart Wollongong English tutor has access to an extensive and comprehensive resource library – with content specifically designed for the New South Wales English curriculum. These resources have been produced by qualified teachers and our expert tutors for that subject.
These resources are available both online and in print form – so no matter how lessons are organised, your child will be taken care of. The resources are designed specifically to target syllabus/curriculum points and include a variety of unseen questions which may be utilised by tutors in the sessions.
The resources feature content summaries and practice questions (with answers!) of varying difficulties. These resources allow our Wollongong English tutors to select questions to review in class, or assign questions for homework, based on your child's needs.
Art of Smart's Holistic Approach to English Tutoring in Wollongong
Our Wollongong English tutors are equipped to identify the specific areas that your child needs guidance in for English. They will assess how your child has performed in past assessment pieces and find the root cause for any lost marks, as well as general key areas for improvement. Our tutors will also offer support with understanding content, writing assignments, scheduling study/developing a learning plan, and preparing for upcoming exams.