So, you know your dream job?
Yeah, the one with the cool boss, fast office Wi-Fi, free dinners on the house and an awesome salary.
You've got a great resumé and all of your skills line up with the job description. However, even though your resumé is great, more often than not, some employers might also request a cover letter.
Basically, a cover letter is a one-page summary of the most pertinent points of your resumé. Over the 3 to 5 paragraphs of your cover letter, you should explain how your past experiences relate to the role you are applying for. It is a good idea to keep in mind that even if they don't request a cover letter, it is always a good idea to send one anyway. This is so you can really highlight your strongest qualifications beyond those presented in your resumé. You can also think of this as a good chance to demonstrate how well you can write.
Cover letters can be the most dreaded part of forming your job application, but by following these simple steps and tips and tricks, you will master the art of writing killer cover letters in no time at all!
Salutation
It is very important to make a good first impression. The best way to achieve this is through the appearance of your cover letter. Think about the layout of the cover letter. In the top-centre, have your name in a large, bold font so that the company can quickly identify you. In the line below that, type out your address, phone number and email address. After that, spell out the date e.g. January 22nd, 2017. In the next line, you should include the name and job title of whom you are writing to, the company name and the company address. It should look a little something like this:
JOHN SMITH
12 Address Street, Suburb, NSW 0000, 0412345678, [email protected]
January 22nd, 2017
(Hiring Manager, Title)
(Company)
(Company Address)
There! It's not so hard after you break it down.
Now that you've done the bulk your personal and contact details, you should address the hiring manager appropriately. Do whatever you can to find out who the Hiring Manager is. Although around 27% of people currently use "To Whom It May Concern", hiring managers are actually much much more likely to pay closer attention to a cover letter that is personally addressed. For example, as "Dear Mr. Jones". As for other possible salutations, most people tend to gravitate towards:
Dear Mr/Miss/Ms/Mrs…
Dear Hiring Manager
Dear Human Resources Manager
Dear Sir/Madam
The two next main aspects to consider include the spacing and the font. Try to have 1.5 spacing. For the font, keep it simple and easy to read. This means, 12-point font and yes, Comic Sans MS is definitely off limits!!! Generally, employers prefer the more professional fonts, such as:
Times New Romans
Arial
Arial Narrow
Cambria
Calibri
Verdana
Garamond
Book Antiqua
Trebuchet MS
Didot
First Paragraph: Introduction
Open up with a simple sentence that will catch the attention of the reader. At the same time, be clear and concise and avoid waffling on. For example: "Capitalising on my strong work ethic as a highly driven and enthusiastic high school student, I am writing to apply for a part-time position as a retail assistant."
Also, focus on your language and your tone of voice. Hiring managers have heaps of experience with cover letters, and are able to immediately differentiate between the ones that have been carefully written, as opposed to those that submit a cover letter just for the sake of it. To demonstrate the power of language, take a look at the following example. Think about which one you would hire.
Example 1
To Whom It May Concern,

I recently came across your advertisement on seek.com of part-time sales assistant at Target. I think you will find my skills and qualifications useful for your company.

Example 2
Dear Mrs Anderson,

It is with great enthusiasm that I submit my application for the part-time position of sales assistant at Target. As a driven high school student, I have a strong work ethic, and my diverse skills and qualifications will make me an asset to the team at Target.
Make sure you mention how you discovered the company and how you found out that they are hiring. In the same paragraph, mention around 2 to 3 skills and qualifications that will signal to the hiring manager that "THIS IS EXACTLY WHAT I AM LOOKING FOR!"
Second Paragraph: Why This Job? Why You?
What makes you so special and so deserving of this job? Why would it be better to give you the job, as opposed to somebody else?Reflect on why you are so interested in this job in the first place. Amplify what you already have in your resumé, instead of merely repeating it. Generally, this should span around 1 to 2 paragraphs.
Chances are, there will be hundreds of other applicants who will also try to sell themselves through their cover letter. However, some of them will make the mistake of telling the employer all about how getting the position will help their personal and professional development. Unfortunately, the bottom line is that they just do not care. At the end of the day, employers are interested in how people can help the company, as opposed to how the company can help the people.
"Say not what the company can do for you, say what you can do for the company."
Usually, job listings will include a section where they list attributes and qualities that they look for in a prospective employee. For example:
To be successful you must:
Have a passion for retail
Be highly motivated with outstanding customer service and communication skills
Enjoy working in a team environment
What we require:
Excellent communication skills in both verbal and written
Must be motivated and have a great eye for detail
Able to work with minimal supervision
Efficient cash handling and POS experience is desirable
Experience resolving customer complaints and making quick decisions to ensure happy customers and timely accurate services
Enthusiasm and willingness to learn with a "can do" attitude
Flexibility across retail trading hours including weekends, public holidays and late night shifts
Think of the above as 'criteria'; sort of similar to the HSC marking guidelines, if you will. Use it as a guide as to how you might shape and structure your cover letter. You should aim to give solid evidence of your qualifications and skills, which can take form in several ways. This includes recounting a scenario where you displayed certain skills (such as teamwork and leadership) or describing what you do in your current role. For example, consider the two below:
| | |
| --- | --- |
| Example 1 | I am a passionate person with an enthusiastic "can do" attitude. I am very flexible as I am free every day. I love working in a team environment as well as individually. |
| Example 2 | As you will observe from the attached resumé, I have involved myself in a variety of leadership roles at school, such as as a school prefect, part of the Student Representative Council and as captain of the school orchestra. These experiences have allowed me to cultivate strong interpersonal skills, which I perceive to be vital when seeking employment while continuing to study. As a result, I am an excellent communicator, both verbally and in writing. |
Whatever you write about, make sure you are being honest with the hiring manager and do not sugarcoat anything. Keep it positive and accurate.
Third Paragraph: Conclusion and 'Valediction'
Whew! You've endured through the tough bits of writing a killer cover letter. But it is still important to finish as strongly as you started to really make your hiring manager go WOW. Still, keep it short and sweet. With that being said, try not to write any more than 3 sentences. In these 3 sentences, you should invite them to review your resumé, request to follow-up at their convenience and express your gratitude for the opportunity. You should also include an appropriate valediction, which is basically just saying goodbye. Some of the most popular ones are:
Sincerely…
Best regards…
Kind regards…
Faithfully…
Cordially…
Thank you…
Respectfully…
Just like writing essays for your HSC exams or school assessments, writing cover letters will get easier with time and practice. Like every piece of writing, it is important to edit and revisit your use of language. Make sure that for every cover letter you write, that you edit the heck out of them. Double and triple-check that you are only containing information relevant to the job. Be succinct. Be confident. But above all, be honest.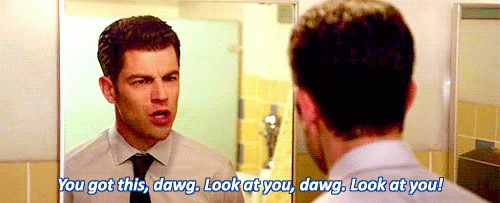 Good luck!
Have a question for us? 
Flick us a message on Facebook (https://www.facebook.com/artofsmart/), give us a call on 1300 267 888, or email us on [email protected].
---
Frances Tso recently graduated from Sydney Girls High School and is known among her friends as the crazy dog lady without a dog. With an avid interest in the dynamics of global change, she decided her HSC major work was not enough to quench her thirst as to how regional interactions impact political and cultural relationships. So, she has decided to study International Studies at UNSW, majoring in International Relations. In her spare time, Frances is either teaching violin, re-watching episodes of Friends for the twentieth time, or perfecting the art on how to be a dog aficionado.