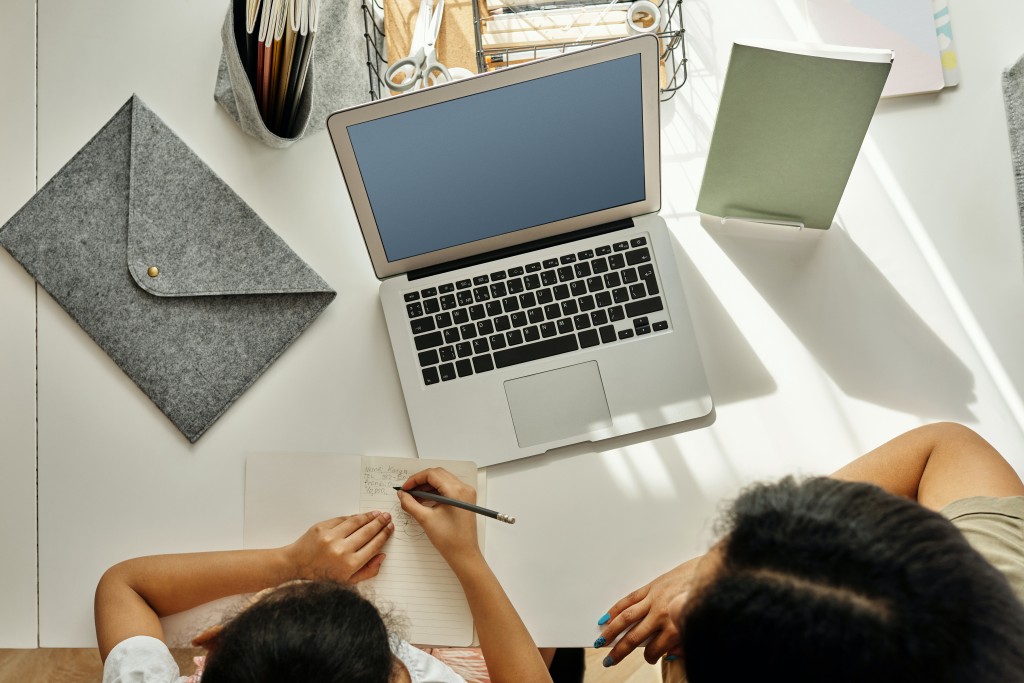 Have you ever been in a situation where something last minute comes up and you have to cancel lessons with your tutor? Or you're just stuck in a funk and aren't in the right mindset to learn, leading you to want to skip a session?
Sometimes, circumstances can get the better of you and you genuinely cannot manage to keep a promise that you've committed to. Cancelling a lesson can often be simply unavoidable, but other times you just aren't feeling up to it so you build a good excuse.
While cancelling may seem like a minor thing to do, it's important to know how much of a disruption it can cause so you can prioritise accordingly. Read on to find out more!
What are the benefits of having a lesson every week?
Mostly, this allows us, as tutors, to plan lessons knowing that we'll be able to see the student regularly and support them along a path towards success that we've laid out together. On the student side, it also means they know they'll have a time when they can have their questions addressed in a more one-on-one setting.
It also allows us to stay up-to-date with the content that's coming through school as well. Particularly with content-heavy subjects like Biology, or fast-moving subjects like high-level Maths courses – this is super important because every step you fall behind, we'll have to work twice as hard to catch up again.
This handy infographic sums it up pretty cleanly:
What are the advantages of keeping the lesson at the same time?
1. It gives both the tutor and you some breathing room.
If the time keeps shifting, you'll find sometimes you'll have a two-day gap, and sometimes you'll have a ten-day gap. The difficulty with this is there's a different amount of work to do every time.
After two days, there's only half an hour of work to do. After ten days, there's an hour and a half worth of work to do, but both lessons are only an hour – so it's not an efficient use of your money, the student's time or the tutor's time.
2. There are more broad-reaching benefits to keeping a good schedule.
Mostly, they stem from the idea that having a schedule gives one a sense of control and self-sufficiency. This in turn reduces stress, and helps beat out issues like procrastination.
You can check find out more on the benefits of scheduling here!
3. Additional injections of support from your tutor come in a routine way.
Things like extra homework set by your tutor and the extra regimentation of a home lesson can be delivered at the same time each week, creating a comfortable rhythm that helps lay a path towards success.
4. You're going to be at a different stage of your study every week.
Part of your tutor's job is to monitor and react to that progress. The less consistent the scheduling of your lessons, the less reliable your tutor's assessment of progress becomes – because we can't tell if you've totally forgotten the material, or never really got you to grasp the concepts in the first place.
So in what circumstances is it acceptable to cancel lessons?
There's not really a solid answer to this. Depending on things like your cultural background and your individual priorities the importance of tutoring, along with everything else in your life, is going to shift.
It's more productive to think about when it's unacceptable to cancel a lesson. Generally;
You shouldn't cancel a lesson because an assignment is due. Anything shy of a major work is small enough that you should be able to responsibly manage it over a good amount of time.
You shouldn't cancel a lesson because you're tired. By all means, let your tutor know you're burning out – they'll be able to help, and can take the lesson slow to let you catch a breath. But cancelling can really damage your progress, even if it's just one week, so it should be saved as a last resort.
You shouldn't cancel a lesson for a social commitment. It's important to keep up your social life, but try and plan events far enough in advance so that you can your tutor can plan around it.
Try to avoid cancelling for small family functions. Obviously, birthdays and other significant events you can't really skip out on. But if it's just a barbecue with family members you see regularly, consider if it's really worth the disruption (take this one with a pinch of salt – I know it's not always a choice).
In all these circumstances, you still have the choice of rescheduling. Try and keep it as close to regular time as possible.
Remember that if you want to reschedule, you'll have to find another time that fits with your tutor. They probably have classes of their own or even other jobs that they need to keep up with, so while it's easy to think "I'll just reschedule to the day after to minimise the disruption", you may not always have that option.
That said, make sure that your tutoring isn't causing you any undue stress either! Draw a strong line between self-care and self-indulgence – it's a good idea to treat yourself sometimes, but don't use it as an excuse to duck out on learning.
Set your schedules and stick to them!
We pride ourselves on our inspirational HSC coaches and mentors!
We offer tutoring and mentoring for Years K-12 in a variety of subjects, with personalised lessons conducted one-on-one in your home or at our state of the art campus in Hornsby!
To find out more and get started with an inspirational tutor and mentor get in touch today! 
Give us a ring on 1300 267 888, email us at [email protected] or check us out on Facebook!
---
Matt Saunders is a huge nerd who first got into writing through fanfiction. He'd known science was the path for him since a young age, and after discovering a particular love of bad chemistry jokes (and chemistry too), he's gone onto to study Forensic Chemistry at UTS. His HSC in 2014 was defined in equal parts by schoolwork and stagecraft, which left him, weirdly enough, with a love of Maths strong enough to inspire him to tutor any level, along with 7-10 Science and HSC Chemistry.