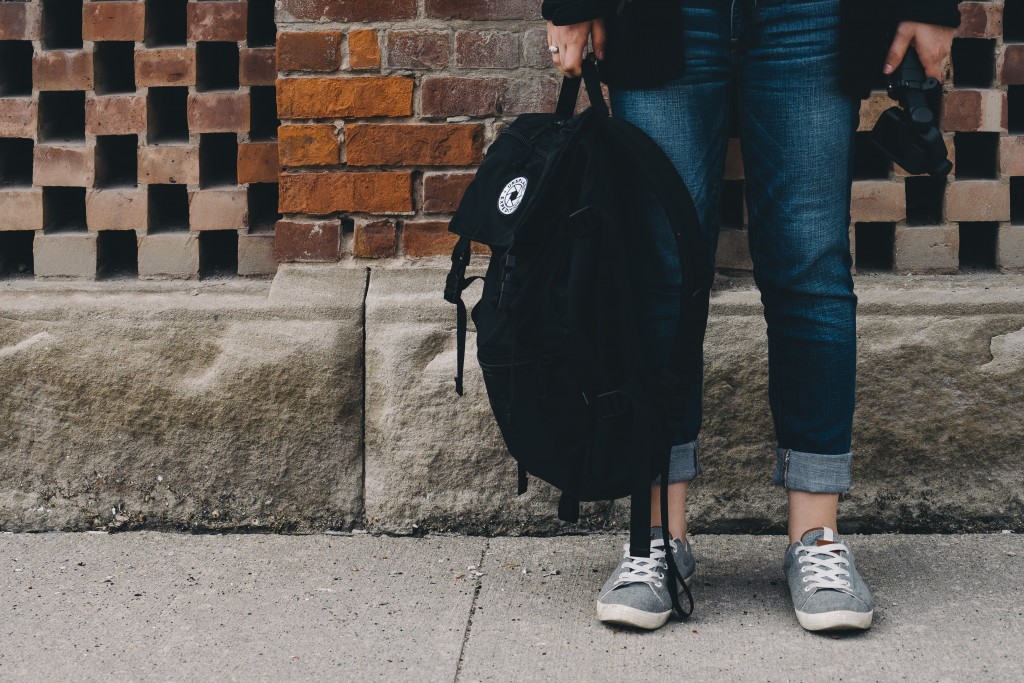 Thinking you might need those bonus points (also known as adjustment factors) to get into that uni course you've been dreaming about?
We've got the low-down on what bonus points are PLUS which unis offer them so you can be on your way to getting into that degree!
Let's dive in!
What are Bonus Points?
Bonus points, now called adjustment factors, are one of the most elusive parts of understanding HSC Results and ATARs. The most important thing you need to understand is that bonus points do not add to your overall ATAR points. 
Bonus points are extra points that tertiary institutions, not just universities, give to a student's ATAR to boost their selection ranking in applying to a university course. Most institutions offer subject them, and particular institutions give regional bonus points.
It's important to note that each institution gives its own adjustment factors according to their own criteria.
They can be awarded based on HSC Subject marks, equity, catchment/regional/rural areas, athlete programs and more!
The most common type that is applied is often the HSC Subject based bonus points. 
Psst! Have you set your ATAR goal yet?
Which Universities Offer Bonus Points?
Most universities offer them, with major universities in NSW including USyd, UNSW, UTS, Macquarie Uni, UoW, WSU, ACU and UoN. If you want to learn more, we suggest attending one of these University Open Days! 
Let's walk through a few unis which offer HSC subject bonus points so that we can show you how it works!
UNSW Adjustment Factors
UNSW HSC Plus is a great page that allows you to calculate how many bonus points are applicable to your desired course at UNSW.
You can be awarded a maximum of 5 points for each UNSW preference. The number of points awarded and the Year 12 subjects considered depend on your chosen undergraduate degrees.
This means that if you apply for a range of degrees at UNSW you may have a different admission rank for each preference depending on the Year 12 subjects you have completed!
However, not all undergraduate degrees at UNSW are applicable for bonus points. Actuarial Studies, Commerce, Dual Law, Information Systems, Medicine, Vision Science and Psychology do not have offers for additional points.
Example
Let's say you get an ATAR of 90 and were looking to undertake a Bachelor of Civil Engineering where the cut off is 93.
Click 'Calculate my HSC Plus Points' on the homepage which should then take you to a page that looks like this:
Select your faculty and degree as shown above. This will then reveal all the bonus points you are eligible for in that degree!
With your ATAR of 90, let's say you got a Band 6 in Mathematics Advanced (worth 5 bonus points), E3 in Maths Extension 1 (worth 1 bonus point) and a Band 5 in Physics (worth 1 bonus point).
This adds an extra 5 points (maximum of 5 can be awarded) to your ATAR of 90, which now becomes 95! This means you now meet the 93 ATAR cut off for the Civil Engineering course!
Check out more adjustment factors on offer at UNSW!
UTS Adjustment Factors
UTS also offers bonus points through their Year 12 Subject Scheme based on subjects you have taken in the HSC that are relevant to your course.
You are eligible to receive bonus points if you have received an ATAR above 69. Some courses do not offer bonus points, including some from the Faculty of Law, and Education courses from the Faculty of Arts and Social Sciences — so make sure you check first!
The maximum amount of bonus points you can receive for each degree is 5.
Example
To see what adjustment factors are offered for your course, scroll to the bottom of the page and select 'adjustment factors table' under the heading 'how to apply'.
You will then be shown a table that has every undergraduate course at UTS available listed.
Let's say you got an ATAR of 82 and were looking to undertake a Bachelor of Communication (Media Arts and Production) at UTS which has an ATAR cut off around 85.
Select your chosen degree in the table as shown below:
This will then reveal a table with all the bonus points that are relevant to your degree as shown:
Let's say with your ATAR of 82 you got a Band 5 in English Advanced (worth 2 points) and a Band 5 in Business Studies (worth 2 points).
This adds a total of 4 bonus points to your ATAR which brings it up to 86, meaning you are 1 ATAR point above the cut off of 85!
Discover other adjustment factors on offer at UTS!
What are the Other Types of Bonus Points?
We've created a table here which collates the adjustment factor point schemes major universities in NSW offer. These consist of rural, equity, athlete, achievement/subject based points and more!
Check it out below:
For different entryways into uni, whether it be early entry, transfers or pathways, you can read more about alternative university entry pathways! Also, discover why you shouldn't aim for a high ATAR.
You can also find complete lists of adjustment factor schemes for other universities below:
Looking for some extra help with your HSC?
We have an incredible team of HSC tutors and mentors who are HSC syllabus experts!
We can help you master your HSC syllabus and ace your upcoming HSC assessments with personalised lessons conducted one-on-one in your home or at one of our state of the art campuses in Hornsby or the Hills!
We've supported over 8,000 students over the last 11 years, and on average our students score mark improvements of over 20%!
To find out more and get started with an inspirational HSC tutor and mentor, get in touch today or give us a ring on 1300 267 888!
---
Elizabeth Goh isn't a fan of writing about herself in third person, even if she loves writing. Elizabeth decided she didn't get enough English, History or Legal Studies at Abbotsleigh School for her own HSC in 2010 so she came back to help others survive it with Art of Smart Education. She's since done a mish-mash of things with her life which includes studying a Bachelor of Arts (Politics and International Relations) with a Bachelor of Laws at Macquarie University, working for NSW Parliament, and blogging about her travelling experiences.