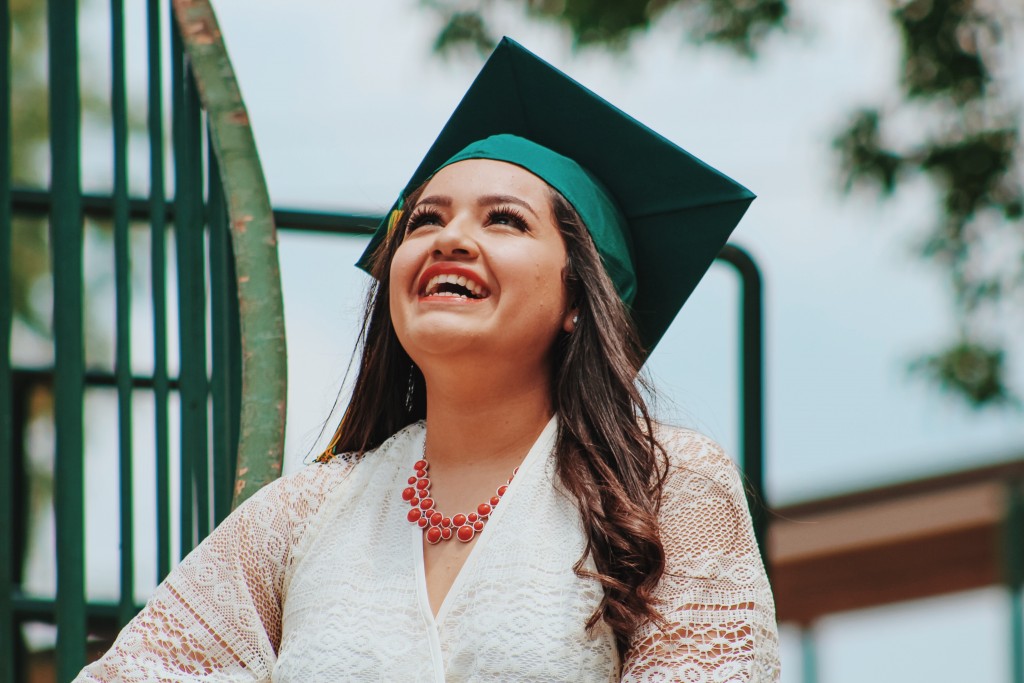 Throughout the final years of high school, it seems standard for students to put in incessant amounts of study to complete their HSC/IB, all to reach that final goal: acceptance into a university course. However, this is only ONE entry pathway into uni!
The truth is, there are several alternate entryways into a university degree! (That is, ATAR/IB is not the be all end all!)
In this article, we're going to walk you through 5 alternate uni entry pathways you can take if you didn't get that ATAR you needed to get into your dream course.
So, it's not over yet – let's dive in!
Standard Uni Entry Pathway
The most well-known pathway to university is through your HSC/IB. By working hard and getting an IB score/ATAR higher than the lowest selection rank for your select course, you are guaranteed a place at university next year. 
For example, if you score an ATAR of 75.00, and your selected course has a lowest selection rank of 73.50, by surpassing it, you have secured a place in that course and uni next year – it's the most standard way to get into university. 
But it's not the only way!
Alternative Uni Entry Pathways
Depending on your circumstances, there may be alternative methods that can get you into that dream university.
We've done the research on 5 alternative uni entry pathways you can take, including 3 alternative entryways if you're a school leaver (just completed Year 12) and 2 if you're an undergrad to get into uni and your dream course!
Let's jump in!
#1 Early Entry for School Leavers 
Most universities have early offer schemes that assess Year 12 students on criteria beyond (or in addition to) their ATAR/IB score.
These can be a great alternative pathway if certain circumstances refrain you from performing well in examinations in Year 12. However, you will still be required to complete Year 12.
Bonus: Some early entry schemes don't count your HSC/IB performance and release offers before your final HSC exams. So though you still have to complete them, you can skip the stress!
Here are some of the more common early entry schemes offered by universities in New South Wales:
University
Early Entry Scheme
About
ACU
ACU Guarantee
- Open to all Year 12 students completing the HSC or IB
- Uses Year 11 results to predict selection rank and takes some adjustment factors into account
- Option of writing up to 3 personal statements to increase chances of an offer
ACU
Schools Recommendation Scheme (SRS)
- Available to all students completing Year 12 or their IB
- SRS applies differing prerequisites and criteria depending on the course you choose to apply for
- Unconditional and conditional offers are made during the November round
- If the offer is unconditional, you are guaranteed a place in that course, regardless of your final HSC score
- If the offer is conditional, it becomes unconditional upon attaining a minimum ATAR and/or completing a prerequisite subject or additional criteria
Macquarie University
Macquarie Leaders and Achievers Early Entry Scheme
- Open to all Year 12 students completing the HSC or IB
- Scheme assesses your Year 11 academic performance
- Requires you to demonstrate up to three examples of your involvement in leadership and service during Year 12
- If successful, you are guaranteed a place at university regardless of your final exam marks

Macquarie University
Schools Recommendation Scheme (SRS)
- Open to all Year 12 students completing the HSC or IB
- Scheme assesses your Year 11 academic performance and your school's view of you as a student
- Successful application guarantees you a place at the university regardless of your final exam marks
University of Sydney
Early Offer Year 12 (E12) Scheme
- E12 scheme is assessed by UAC through their Educational Access Scheme
- Additional scholarship of $5950
- To be eligible, students must be experiencing financial hardship, residing in an area of socio-economic disadvantage and/or attend a rural or regional school

University of Wollongong
UoW Early Admission
- Students assessed on four criteria: academic readiness, motivation and passion, communication and collaboration and, planning and persistence
- UoW will also look to the marks the student has earned so far in subjects relevant to the desired degree
Western Sydney University
HSC True Reward Early Offer Program
- Early entry based on HSC results, rather than the scaled ATAR
- Operates on research that indicates subject performance as a robust indicator of student success

University of Notre Dame
Early Offer Program
- Distributes results within 2-4 weeks of applying, meaning the earlier you apply, the earlier you can receive a potential offer
- Students will need to fill out an application about themselves, and submit their available Year 11 and Year 12 reports

University of Newcastle

Schools Recommendation Scheme (SRS)
- Based on Year 11 academic performance and school recommendation
- SRS offers for all undergraduate degrees (excluding B Medical Science and Doctor of Medicine and B Midwifery)
- An application must be submitted via UAC and if successful, does not consider your HSC marks
University of Newcastle

Year 12 Subject Spotlight Early Offer Program
- Awarded to students who excel in HSC subjects that relate to their desired degree
- For degrees that are eligible, students receive an early offer by achieving the marks required for their subjects

University of Newcastle

Aboriginal and Torres Strait Islander program
- If you identify as Aboriginal or as a Torres Strait Islander, an early entry can be achieved by indicating such on your application and attending an interview on campus

University of Newcastle

Indigenous Early Entry Scheme (Law)
- Offered by the University of Newcastle Law School
- Indigenous students can fill in an application including their two most recent report cards, letter of recommendation from the school and an expression of interest outlining why they want to study law
- If successful, students are guaranteed entry without HSC exam marks

#2 Adjustment Factor Points for School Leavers 
Previously called 'bonus points', adjustment factor points consider factors outside the ATAR, such as living situations, performance in Year 12 subjects and school location.
These points are added to your ATAR to form your selection rank. You are then assessed for entrance into a university degree based on your selection rank (not the raw ATAR). 
For example, consider a degree which requires a lowest selection rank of 87.00. If you achieve an ATAR of 85.00 and receive two adjustment factor points, your selection rank becomes 87.00. This guarantees you entry into the degree!
Various universities offer adjustment factor points based-off different factors. 
Here are the universities that offer these points and the adjustment factors they consider:
For more information on adjustment factor points, make sure you check out our article on it here! You can also check out adjustment factors at these unis:
#3 University Pathway for School Leavers
If you don't get into your course with the help of bonus points or early entry schemes, there's still another uni entryway – a university pathway!
Pathways allow you to have an alternative method of entry into a tertiary institution by considering more than your ATAR.
Institutions have different names for this, but it'll generally be something along the lines of 'alternative entry' or 'pathways' or 'entry schemes'.
These programs come in a lot of different shapes and sizes designed to equip you with skills you'll need on your university journey.
This might come in the form of completing a bridging course or foundational study before you can enter your degree, trying a single subject relevant to your degree before commencing it, pursuing a certificate at TAFE which will prepare you for university and more!
Each university has their own pathway program which you can find below: 
You can read more about university pathways in this article here!
#4 Transfer from Different University into the Degree (Undergraduate)
Sometimes a dream degree is offered only at a specific university. Or sometimes, as a student, you have a dream degree as well as a dream university. 
However, in the case that this particular degree at the dream university has an unachievable or high selection rank requirement, you can always consider transferring from a different university during your university life. 
Most universities allow you to transfer to another at the end of each semester/trimester. If you choose to make the transfer at the end of your first year of university, it is highly likely that the dream university will be assessing you on your university marks, rather than your ATAR/IB. 
Generally, universities are more lenient for entry through university marks, rather than ATAR/IB score. 
Also, by doing a similar degree at a different university before transferring, you may be doing subjects that can count as credit when you transfer to your new university. This means you don't have to start the course from scratch when you transfer. 
How Does This Work?
For example, let's say you got the ATAR/IB score required to gain entry into a Bachelor of Psychology at Macquarie University, but you wished to study the exact same degree at the University of Sydney. 
You can study the degree for a year at Macquarie University and apply for a transfer at the end of the year. The University of Sydney will assess you based on your university marks and if successful, you can gain entry from the beginning of your second year!
You can also apply for credit, so the psychology subjects you did in the first year at Macquarie will count towards your degree at USYD.
Transferring from a different university into the degree is a great way to weigh your options and gain entry to university without your ATAR or IB score!
#5 Transfer from Different Degree within the Same University (Undergraduate)
Sometimes, it's easier to complete an internal transfer within the university. Whether it be because of location issues, ATAR/IB score, or other factors.
Though it is not offered in all universities, internal transfers allow students to transfer into a different degree within the same university, meaning the university social life you've created can be maintained despite your degree changing. 
It also increases the possibility of non-core subjects (subjects not essential to your degree e.g. OLE units at the University of Sydney) completed during your first degree counting towards your second degree. This means you do not start from scratch after the transfer.
Internal transfers often look at your university marks as opposed to ATAR or IB score and are often more lenient. 
There are also some degrees with an extremely high level of transfers and thus, offer an adjusted program for internal transfer students to complete the degree within the same time frame as if they had studied the degree from the start. 
How Does This Work?
For example, let's say you're a first year student studying a Bachelor of Arts at Sydney Uni but want to transfer into a Bachelor of Arts/Bachelor of Laws from next year. 
USyd's Bachelor of Laws allows students to transfer into the law double degree after a year of university study at USyd. It then assesses the student's eligibility for the transfer based on their university marks or ATAR, whichever is higher. 
They also offer an adjusted program so three years of law school can be completed within two, meaning no time was lost due to the transfer. 
Be aware of the transfer processes as they are specific to each university and attending info days are a great way to gain insight into the possibilities of internal transfers.  
While your ATAR/IB score is the easiest and most straightforward ticket into university, there exists a plethora of other options should it not pan out. 
Your dream university and degree are always within reach!
Looking for some extra help with your HSC?
We have an incredible team of HSC tutors and mentors who are new HSC syllabus experts!
We can help you master your HSC syllabus and ace your upcoming HSC assessments with personalised lessons conducted one-on-one in your home or at our state of the art campuses in Hornsby or the Hills!
We've supported over 5,000 students over the last 10 years, and on average our students score mark improvements of over 19%!
To find out more and get started with an inspirational HSC tutor and mentor, get in touch today or give us a ring on 1300 267 888!
---
Jacinda Yang graduated in 2018 and is currently studying a Bachelor of Laws/Bachelor of Advanced Studies (Media and Communications) at the University of Sydney. She has been an avid writer and reader for as long as she can remember, dipping into public speaking competitions, short stories, slam poetry and even the dark, unmentionable days of Wattpad fiction. These days you can find her bingeing Netflix comedy specials or guiltily still indulging in young adult novels.