Have you ever considered studying in the USA? Here are 5 reasons why you should think about applying to an American College!
1. America is home to the largest number of the world's top-ranked Universities.
If you are interested in attending one of the world's best colleges for study, you should definitely be looking to the USA. Getting into one of these Colleges is extremely difficult – they normally only accept students that are achieving an equivalent of a 95+ ATAR. These top colleges also expect a lot of extra-curricular commitment, service to the community, participation in sports and the arts.
2. Internships and job opportunities.
Most Universities have partnerships with local companies, setting students up with full-time summer internships. These can often be extended to the fall semester and sometimes even guarantee a full-time position after graduation. Considering the dwindling job market, the claim that "more than 50% of undergraduates from American private universities immediately pursue postgraduate education, while 98% of the remainder secure positions in their chosen careers within six months of graduation." makes studying in the USA seem very appealing.
3. The broad degrees on offer give you freedom of choice with your electives.
American university structure is different to that of Australian university structure. Melbourne University is modeled after the American system. Most American Universities offer a multitude of electives, allowing you to tailor your degree to your interests and aspirations. In Australian Universities, degrees are often quite restrictive and limiting, not allowing you to pursue subjects that you are interested in.

4. Financial considerations also make America a good choice.
Despite the fact that funding is limited to international students in some courses of study, U.S. universities are relatively generous in providing financial aid, especially to STEM students. American schools provide many on-campus job opportunities to subsidize costs for international students. Also, there are plenty of scholarships on offer. If you have a particular skill in a sport or have had extremely high achievement in the HSC, you should research these alternate entry paths.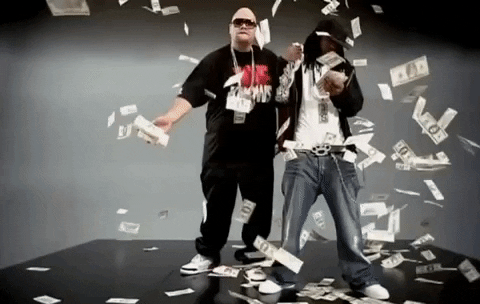 5. America has the leading edge.
Most American Universities have current and up-to-date technologies in all areas of study. Also, you will be lucky enough to study under, and be influenced by some of the world's greatest scholars.
You should definitely consider studying in the United States. The atmosphere is great, the learning opportunities are unlike in any other country and you will be studying in the most multi-cultural environment in the world. If this appeals to you, you should start researching what you can do to apply to Colleges, and how you can get into the College of your dreams!
Good Luck!
Have a question for us? 
Flick us a message on Facebook (https://www.facebook.com/artofsmart/), give us a call on 1300 267 888, or email us on [email protected].
---
Lucinda Smith-Stevens graduated from Pymble Ladies' College in 2016. She is an intern at Art of Smart. She will be studying a Bachelor of Arts at the University of Sydney in 2017. She studied a course in International Relations and Poltical Science at Harvard University. She is interested in studying a Graduate Degree in Drama and Theatre studies at the Yale Drama School.