Ace HSC Physics Tutoring Sydney with personalised support!
Learn at home, at our campus, or online 🙌
1 on 1 or group HSC Physics Tutoring Sydney with an Expert Physics Tutor
Our HSC Physics tutors increase students' confidence and marks!
Our Year 11 and 12 Physics tutors know their Physics content like the back of their hands! Thus, they can provide outstanding Physics tutoring Sydney for our students, and have been doing so for the past decade since our foundation. 
Our Physics students have seen an average increase of 20.7% in their marks, a portrayal of their increased confidence and understanding! Furthermore, 93% of our customers agree that our tutors' help their children excel in their studies!
We put the 'phun' in physics!
We get it, physics can be one of those subjects where content just doesn't make sense – I mean, what are quarks? Flavours? The Big Bang? But why are we talking about tv shows?! 
Be sure not to fret! Art of Smart Education has an expert team of experienced physics tutors sydney, that will help you succeed in your physics journey! 
Our track record is solid, and is only getting better. For over a decade now, we have been offering tailored Physics tutoring Sydney, with most of our customers vouching for the great benefits our tutoring services have had on students! Our experience is reflected in our results, as we have developed a robust record of student mark and morale improvement, achieved through our thorough Physics tutoring Sydney. We are certain that we can help your child achieve their Physics goals!
We provide amazing, flexible Physics tutoring Sydney, catering to both year 11 and year 12 students! Our up-to-date resources, experienced tutors and our expertise allow us to support you on your physics journey, whether you are beginning year 11, beginning year 12, or wanting some last minute trial or HSC revision!
We provide one on one, or group tutoring for physics! Our tutoring locations are flexible, so we will be able to suit your needs for sure. Whether you prefer to receive tutoring in your own home, online, or on campus, we have the facilities to help you reach your physics goals! 
What goes on in Physics tutoring Sydney with us?
During your child's tutoring sessions with our Physics tutors Sydney, they will accomplish a variety of things! Your child's Physics tutor Sydney will provide your child with an in-depth explanation of each syllabus dot point, at times, going a little bit outside the scope of the syllabus so that they are able to get a big picture idea of each topic that your child is learning about. Your child's tutor will then ensure to make inter syllabus connections and expose you to questions that involve this higher order thinking. The large 7-9 mark questions will often come from inter syllabus connection points, therefore they are integral to cover! During your child's assessment periods, their tutor will make sure to break down assignment requirements and mark drafts so that your child can maximise your internals. During exam periods, Physics tutors Sydney will give your child so many practice questions, so that they are super confident in Physics and will ace their exams!
As you can see, our Physics tutors Sydney will ensure your children gain the necessary knowledge that they need to achieve their best in their next physics exam!
Some of the best HSC Physics tutors Sydney!
Our Physics tutors Sydney ensure to provide specific and targeted tutoring and mentoring so that our students are able to fulfil their potential during their high school lives!
Our HSC Physics tutoring has helped thousands of students across Sydney! Check out some of the schools that we've helped students reach their goals for Physics in.
Holistic support for our Sydney Physics tutoring students!
Art of Smart Education prides itself for our holistic tutoring services! We like to ensure that your child is supported not only in their academic lives, but their lives outside of the classroom. Our Physics tutors Sydney work toward helping your child develop skills such as effective study techniques, exam techniques and communication skills. 
Our tutoring sessions are run in a manner that allows our Sydney Physics tutors to spend quality time on content, while still going through some of these essential skills. The first and last 5 minutes of lesson time is dedicated to covering skills that are essential to your child's lives, while the rest is dedicated to covering content. Students benefit from these skills not only in their highschool lives, but will retain and use these skills in their lives outside of highschool. We teach our students soft skills that we know are effective, which we ourselves have gathered through research with some of Australia's top-performing students. 
We also ensure that your children are equipped with the relevant information to maintain a healthy work life balance during any point in their high school lives, ensuring that they are able to maintain their wellbeing whilst getting good results.
Flexible HSC Physics tutoring Sydney
Our tutors are from Sydney, and have expert knowledge in the HSC curriculum. So, they understand your needs! Whether you prefer receiving tutoring from the comfort of your own home, at the State Library or online, we are able to accomodate to your needs!
PLUS, you get access to our latest print and online Physics resources that contain everything you need to succeed!
Our tutoring resources 
Our curriculum content writers here at Art of Smart Education spend much of their time tirelessly writing and rewriting our resources booklets so that all the content and questions are up to date, and varying in difficulty so that your child is getting the most out of their tutoring experience. Our resources feature a variety of in-depth explanations of each and every syllabus dot point, example questions with explanations so that students are aware of what steps they are completing, and a plethora of questions, including extension and homework questions! This variety of resources allow your child to develop their skills in all aspects of their course.
Each and every one of our tutors are given our expertly crafted resources to use in their tutoring lessons. Furthermore, our students are given access to their subject resources, providing them with all that they need to succeed! Our print resources are available to be delivered to your door when you need them, and our online resources are available on our app 24/7!
Successfully helping K-12 students excel at school with HSC Physics Tutoring Sydney since 2009.
Average student
mark increase
Believe our tutors build fantastic rapport
Received university early entry or scholarship offers
Our Physics tutoring Sydney helps you…
Master the Physics syllabus
Through a thorough coverage of inter-rubric connections
Develop problem-solving skills
Through explanations of challenging HSC-style questions
Write a killer depth study
By refining your data analysis, report writing and analytical skills
Nail your Physics pracs
By knowing the ins and outs of your equipment and written responses
Compose Band 6 responses
By explaining key concepts with depth and understanding
Ace your final Physics exams
By developing sustainable study techniques that relieve anxiety
We'd love to chat with you to learn more about your goals for school!
What do you need the biggest help in?
(Select one of the options below)
In-Depth Resources Crafted by a team Qualified Physics Teachers and Tutors
Our HSC Physics Tutoring Resource books have everything you need to excel in Physics!
Formulated by a team of skilled tutors and teachers
Hundreds of HSC-style practice questions and their solutions
Comprehensive coverage of each and every syllabus dot point
Comprehensive content revision to build critical skills and excel!
Print delivered to your door.
Available online, 24/7.
Meet Our HSC Physics Tutors
Adrian Wendeborn

Qualified HSC Physics Teacher

Qualified High School Teacher
Bachelor of Science in Physics and Chemistry from USYD
Head of Sciences at Art of Smart
Top Tip: Consistency is key! Stay on top of your work to ensure you don't resort to cramming!

Henry Bolt

Experienced HSC Physics Coach

Studying combined Bachelor of Science and Advanced Science majoring in Bioinformatics
Senior Physics Coach at Art of Smart
Top tip: Approach questions via a step by step method. Focus on one section at a time to avoid becoming overwhelmed!

Luke Stewart-Yates

Experienced Physics Tutor

Currently studying a Bachelor of Advanced Science majoring in Chemistry and Medicinal Chemistry
Experienced Senior Physics Coach
Top Tip: After learning a topic in class, sit down at home and write notes on it and make sure you have a deep understanding!
Our Physics Tutoring Sydney Locations
Small Classes or 1 on 1 Sessions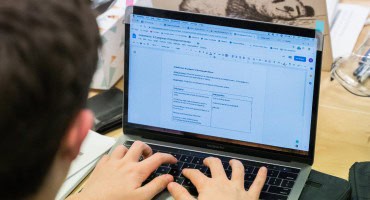 Small Classes or 1 on 1 Sessions
How to get started with Physics Tutoring Sydney
Get in touch
Fill out our contact form so we can get in touch about what suits you
Get matched
Be paired with one of our tutors that suit your personality and learning style!
Kickstart your first session
Start your holistic tutoring journey with zero booking and cancellation fees

Call us at 1300 267 888 or leave your details below and we'll be in touch to help you achieve your goals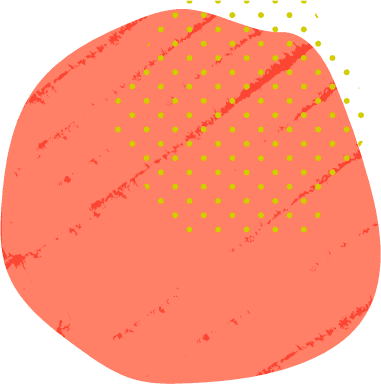 Why should you work with an Art of Smart Physics tutor Sydney?
Our excellent team of Physics tutors Sydney are ready to help you! Whether you are at the beginning, middle or end of your year 11 or year 12 journey, we have tutors that can guide your child through whichever maths related or explanation problem they may be stuck on, helping them increase their confidence and skill in Physics!
Our Physics tutors Sydney undergo a rigorous selection process, with only 1 in 8 applicants making it through to becoming tutors! Our recruitment procedures feature a detailed written application and an hour long interview process which allows us to take note of tutors' skills in various areas such as communicating, explaining, building rapport and teaching. We ensure that our tutors have a working with children check, meet our high academic requirements and have vibrant extracurricular lives, ensuring that the tutors your child receives are able to relate to your child, as well as help them excel in academics.
This rigorous selection process helps us be 100% certain that your Art of Smart tutor will have the skills needed to help your child build morale and skill in physics! This is reflected in our amazing reviews, in which 93% of our customers believe that their physics tutors Sydney are of top quality, and tailor lessons in a manner that allows their children to feel comfortable and learn in an efficient and confident manner.