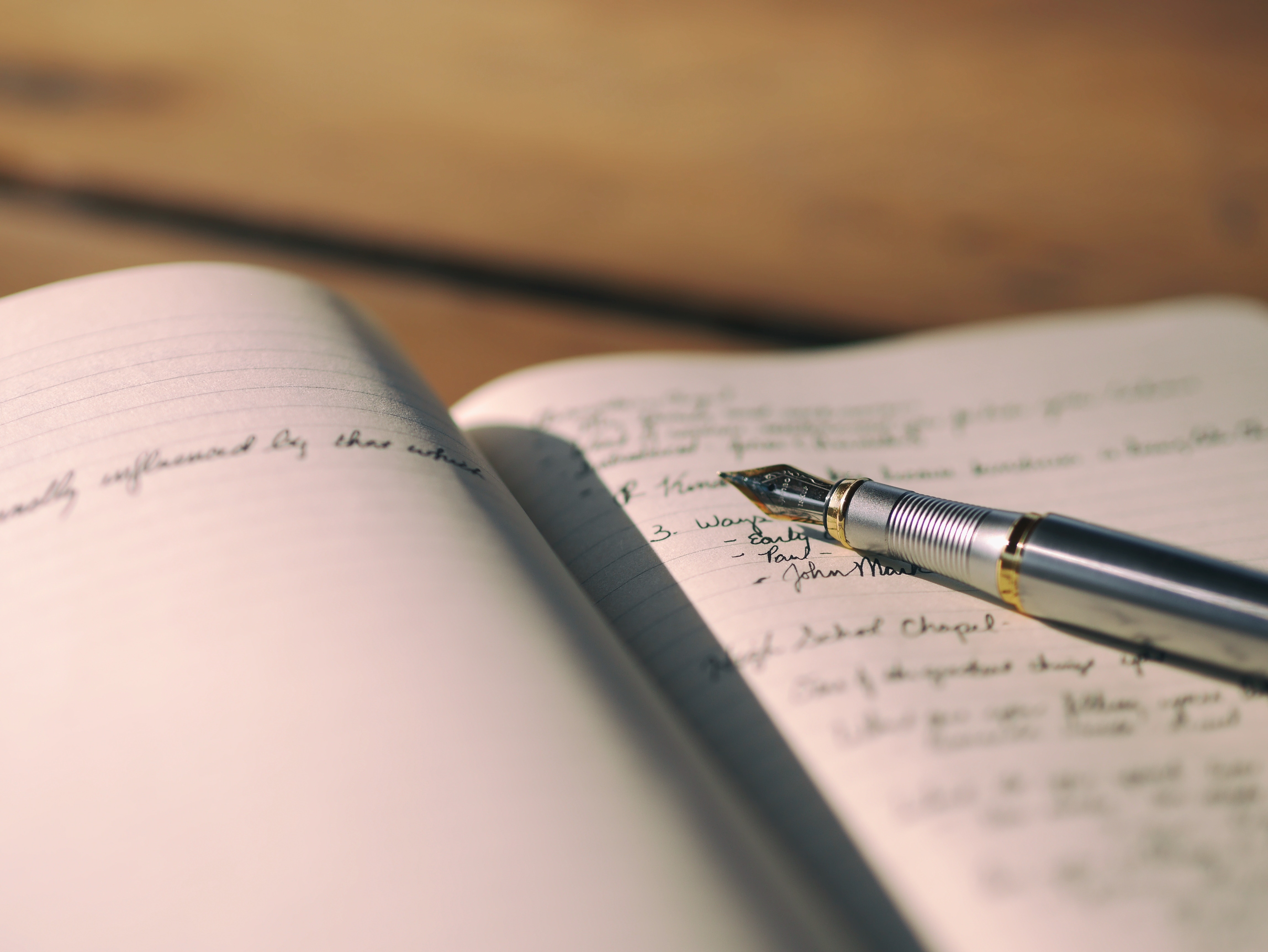 Can't quite wrap your head around the new HSC English Module C: The Craft of Writing?
Never fear! We've broken down the entire module so you don't have to — all here in this snazzy article. We'll take you through the syllabus, assessments and study tips for Module C!
So, let's jump into it!
What is Module C: The Craft of Writing?
Module C: The Craft of Writing is a module dedicated to helping students effectively write imaginative, persuasive and discursive pieces. It involves writing pieces inspired by texts that have been taught in class and also possibly reflecting upon these creative decisions with a reflective statement.
Module C, like your other modules, takes up about a quarter of your total course time for HSC English, clocking in at around 30 hours.
Module C will be studied either separately from other modules or can be integrated into your study of the common module, Module A or Module B, depending on your teacher.
This means that your teacher might decide to teach Module C on its own, but they could also decide to teach Module C alongside the other HSC English Modules.
It's up to them, so ask your teacher when you'll be studying Module C if you're unsure.
So far, there seems to be a steady, 50/50 divide here among teachers and neither approach is necessarily better than the other.
Check out this sample course schedule below to get an idea of how Module C can fit in with the rest of the HSC English Course:
The purpose behind this module, as the name implies, is for you to develop your writing skills – unlike your other modules which are primarily designed to develop your analytical skills.
By the end of Module C, it is hoped that you will emerge a more imaginative, masterful and thoughtful writer — a valuable skill you can take with you far beyond the classroom.
What's the point of the new Module C: Craft of Writing?
The purpose behind this module, as the name implies, is for you to develop your writing skills — unlike your other modules which are primarily designed to develop your analytical skills.
By the end of Module C, it is hoped that you will emerge a more imaginative, masterful and thoughtful writer — a valuable skill you can take with you not only into other modules and even other subjects, but also far beyond the classroom.
In other words, it's kinda like a writing bootcamp, slotted neatly into your HSC English program.
What will I study in Module C: The Craft of Writing?
You will study at least TWO short prescribed texts, to be chosen by your teacher. These texts are drawn from a giant list put out by NESA containing a range of short, high quality texts (access the list here).
These texts have all been selected by NESA for their literary merit. Each text, in one way or another, displays a certain aspect of skilful writing – something that will be of great use and inspiration to you as you move into writing pieces of your own.
You may briefly analyse these texts in class however you will not be expected to write essays on them, as you would for your other prescribed texts.
Rather, you will approach these texts as a stimulus or a model for your own writing.
Your prescribed texts are your greatest source in this module — they are there for a reason, that reason being that they are great texts that you can learn a lot from, in terms of becoming a better writer.
How will I be assessed for Module C: The Craft of Writing?
Internal Assessment (In-School):
Module C must count for 25% of your school assessment.
It can be assessed either on its own or alongside your other modules.
Note however, that it must be included in your trial examination.
Thus, schools have a variety of ways in which they can assess you for Module C, such as:
A single assessment for Module C (trial examination)
Two assessments for Module C
Multiple assessments for Module C throughout the year, concurrent with your other modules
Let's take a look at a sample assessment:
Note that this task weights 12.5% so is likely one of two Module C assessments set at that particular (fictional) school. The other will be the trial examination.
It consists of two sections, similar to many of the sample examination questions published by NESA (check them out here).
Part A requires students to write creatively, in an imaginative or discursive form — and constitutes the bulk of the assessment. It is accordingly worth 15 marks out of a total of 25.
Part B requires students to reflect upon and analyse their own writing, worth the remaining 10 marks out of a total of 25.
Your school may or may not set a task similar to this one.
Regardless of what type of task/s you complete, it's important to take note of both the weighting and the question-style asked by your teachers.
These will not only keep you on track in working towards your goal mark, but they (particularly the question-type) will also help you to prepare for the HSC examination.
To check out the sample examination questions published by NESA, click here!
External Assessment (HSC Exam):
This module is externally assessed in the HSC English Paper 2 Exam, alongside Modules A and B.
The section for Module C will consist of one question that may contain up to two parts.
| Exam Section | Question Type | Mark Allocation | Time Allocation |
| --- | --- | --- | --- |
| Paper 2 Section III | ONE question consisting of either ONE or TWO parts. | 20 marks in total | 40 minutes in total |
Part A – Creative Response

A creative response in which you will be required to write imaginatively, discursively, persuasively, informatively and/or reflectively. You may or may not get a choice in text type and you will be given a written stimulus. You may be required to link your writing to key ideas from a prescribed text from Module C or another module.
Part B – Analytical/Reflective Response

A more analytical/reflective question in which you will explain and justify the choices you made in your writing in Part A. You may be required to demonstrate how your writing links to key ideas from at least ONE prescribed text from Module C or another Module.
The markers will be looking for two key things as they read your response:
Criterion
How can I address this?
Craft language to address the demands of the question
This criterion requires you to use language in a way that addresses what the question is asking you to do, so a good place to start is by breaking down the question itself. Ensure you read the question carefully. Read it at least three times and underline all key words.

For example, if the question calls for an imaginative piece of writing, there's no use writing in a persuasive or informative style. Likewise, if the question asks you to incorporate interesting things you've seen in your prescribed texts, you'll want to adjust your language accordingly.
Use language appropriate to audience, purpose and context to deliberately shape meaning
Be realistic when thinking about your audience. No, you're not going to be writing the next Pulitzer prize-winner in this 40-minute exam question. What you will be writing is a short piece to be read in the wee hours of the morning by a tired HSC marker, whose weary eyes have already read tens – maybe even hundreds – of other responses before yours on their flickering computer screen. Avoid wasting your marker's time by ensuring your response is one that not only answers the question, but is also judicious in how it uses language.

Writing persuasively? Use the active voice and chuck in some modal verbs while you're at it. Maybe even a rhetorical question or two. Been asked to write about a significant concern from a prescribed text? Heck, make sure you mention that significant concern – whether you explicitly name it or you play the guessing game and hint at it through techniques.
There is a huge variety in what they can ask for Module C so even if you did memorise something, chances are you'd have to change it substantially anyway.
Most importantly though, you will be marked on how well you craft your language to address the demands of the question on the day.
You've likely heard stories from older siblings or friends about memorising a pre-prepared creative writing piece to use in the exam — well, those days seem to be over, or are at least, numbered.
Make sure to also take a look at the sample papers provided by NESA here!
How can I prepare for Module C: The Craft of Writing?
Tip #1: Know the Rubric
It's likely your teacher has already given you a copy of the rubric for Module C (if you don't have one, access it here).
Read through the rubric, highlighting both key terms and also bits that you don't understand.
Then, compile all of your highlighted terms into a glossary table. Keep this somewhere handy as you work through Module C.
You won't need to refer to the rubric as explicitly as you will in the Common Module, but it's helpful to know it anyway in deconstructing exam questions.
There are slight differences between the Advanced and Standard rubrics.
That said, there are some key terms and phrases across both syllabuses that you should really know:
Key term or phrase
What does it mean?
Authentic audiences and purposes
Keep it real when thinking about how to best address your audience.
Don't write what you assume they will engage with, write what you know they will engage with.

Similarly, be realistic in meeting your purpose too.
Sometimes, you will need to read between the lines of the question to work out what this is – and that's okay. It's even expected.
Ensure you stick to the one purpose and don't branch off into another – that said, it's not the end of the world if you do… just make sure you can justify it in your reflective section.
Power and precision
Use powerful language – that is, language that has an impact on your reader.
Tug on their heart strings and get them thinking.

To be precise in your use of language is to use language economically.
Only use the words that you absolutely have to, and only use as many words as is necessary.
Stimulus
A text or part of a text that acts as a starting point for my own writing.
This doesn't always mean I have to use the stimulus word for word, but rather that I should use it as a point of inspiration.
That said, check the wording of the question.
Quality text
A text that has been celebrated for its masterful use of language and/or its enduring plot and subject matter.
These texts tend to resonate with people across different contexts.
The complex and recursive process of writing
Writing is like a muscle – you have to exercise it regularly in order to see any growth.

Get feedback on your writing and apply it.
Rewrite, and get more feedback. Rinse and repeat.
Keep repeating this process in order to flex on others as a confident and powerful writer, well equipped for a Band 6 score in Module C.
Tip #2: Know your techniques!
If you haven't already, make sure you have a glossary of language techniques and conventions.
Techniques lie at the heart of good writing and it's important in this module to not only know how to use them but to identify them and analyse them as they appear in your own writing for Part B in the exam (see above section).
You can write one yourself or you can download our glossary here!
A note on techniques…
With all this said, be sure to use techniques in a way that is authentic and natural within your writing. Don't feel constrained to use techniques only for the sake of using them because then your writing will seem inauthentic and forced, and markers will be able to see through it.
So, how do I know if a technique is worth including?
Do a quick TEE analysis (technique – example – effect) in your head. If the effect of the technique will add greater depth and complexity to the writing, or if it helps to establish a greater link to ideas from your prescribed texts — by all means, use it!
On the other hand, if the technique doesn't really add anything to your writing or if you can't think of a good effect for it, perhaps rethink it.
Tip #3: Write, write, write!
American sci-fi and fantasy writer Jane Yolen once said…
"Exercise the writing muscle every day, even if it is only a letter, notes, a title list, a character sketch, a journal entry. Writers are like dancer, like athletes. Without that exercise, the muscles seize up." 
Try and write creatively a little bit every day if you can.
Even if it is not specifically related to Module C, a habit of daily writing can not only improve your speed and fluency (great for the exam), but it can also help to boost your confidence in developing sophisticated ideas and using sophisticated techniques.
If possible, seek feedback on your writing and apply this feedback — rewriting your pieces to rectify any constructive criticism you receive.
Tip #4: Read, read, read!
Try to also get into a habit of daily reading — even if it's only a page a day (although try and aim for a little more than that…).
Expose yourself to great writing beyond your prescribed texts list. If you spot something in your reading that you like, perhaps a great technique, setting or plot device, make note of it and experiment with something similar in your own writing.
Once again, it is important in this module to go above and beyond the prescribed texts. Take the opportunity to learn from the masters!
Check out our list of practice questions for Module C: The Craft of Writing here!
Looking for a tutor to help you ace that HSC English Module C: The Craft of Writing?
We pride ourselves on our inspirational HSC English coaches and mentors!
We offer tutoring and mentoring for Years K-12 in a variety of subjects, with personalised lessons conducted one-on-one in your home or at our state of the art campus in Hornsby!
To find out more and get started with an inspirational tutor and mentor get in touch today! 
Give us a ring on 1300 267 888, email us at 

[email protected]

 or check us out on Facebook!