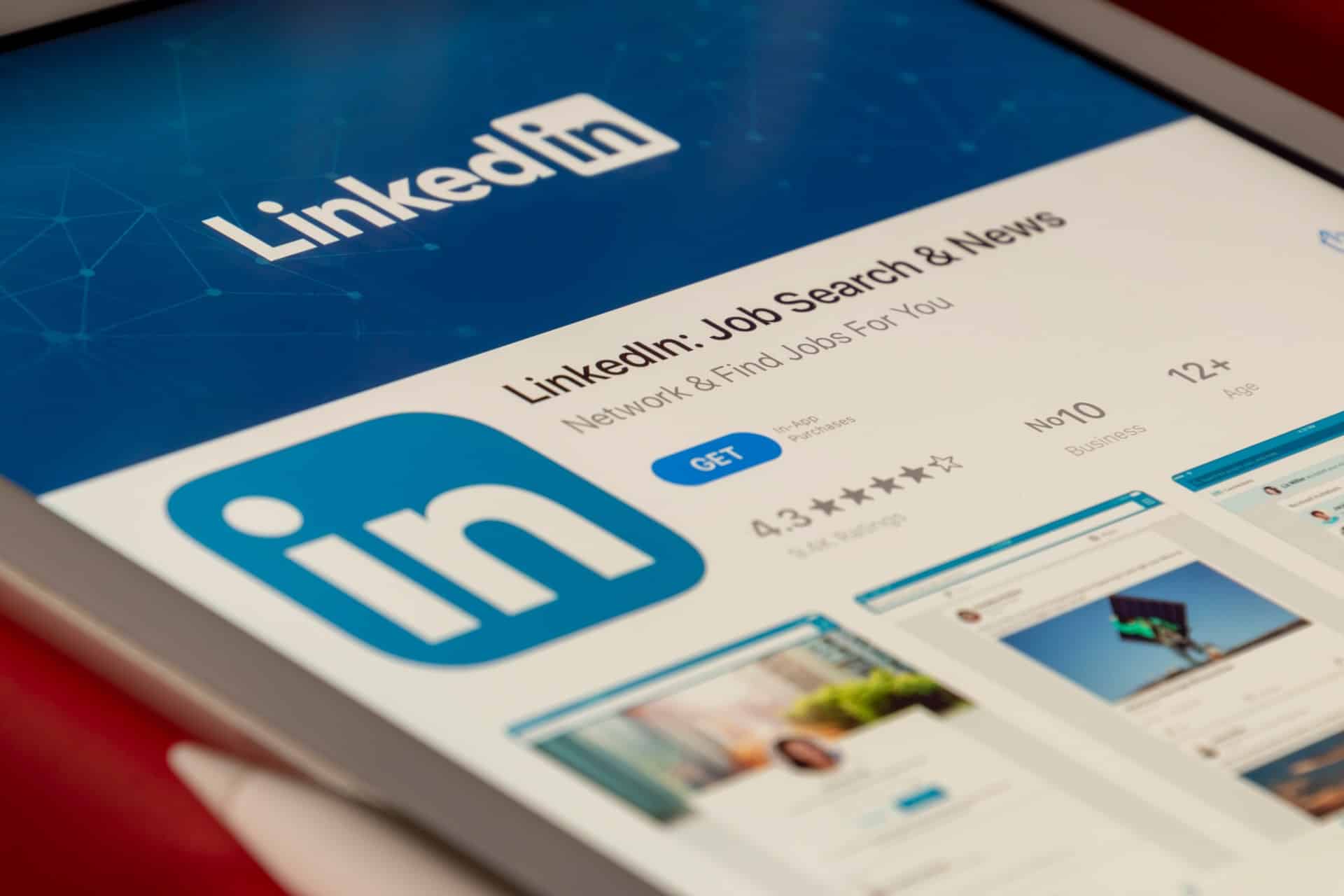 Thinking about whether or not you should bother with a profile for LinkedIn while you're still in high school? If you didn't already know, LinkedIn is an awesome tool you can use for networking and it's never too early to get started!
Maybe your school's Careers Advisor has suggested that you should take a look at it but didn't tell you what it was about or maybe you are a tech-savvy, entrepreneur looking to get ahead of the game! Whatever your goals, it's a good idea to start exploring and getting familiar with LinkedIn. 
LinkedIn is a great way to start getting an idea of what kind of jobs, careers and opportunities are available and helping you to find something that aligns with your interests and goals! Furthermore, there are many people there who are keen to share their experience and expertise with others, meaning you can read and learn about an industry directly from those who work there. 
So let's jump right in! 
What is LinkedIn? 
First off, you are probably wondering, "What is LinkedIn?"
LinkedIn is a social media site, but unlike Instagram or TikTok, it's focussed on building professional networks. It helps you to build an online resume so that others can see your experience and enables you to connect with people in your 'professional network'. 
While it does sound like something mostly for university students or people who are professionally working, LinkedIn can also be utilised by you while you are a high school student — it's a great way for you to start networking!
We talked to Julie Knox, a professional career coach about how you can maximise and make use of LinkedIn while you are still in school! She runs Blue Sky Career Consulting and even has a career coaching course specifically designed for high school students so you know you are in good hands! 
Why should you use LinkedIn as a high school student?
You might be thinking, I am a high school student and not entirely sure what I want to study in university, let alone what I want to work in! 
However, Julie talks about how LinkedIn can be fantastic for research purposes. 
Reason #1: Using LinkedIn to Research
"LinkedIn has a really comprehensive search function and it allows you to look up different job titles or different companies and find out more about those roles and those companies. So if you are interested in a certain future job role, you can type that into the search function and it will bring up everybody who does that job!" — Julie Knox
By filtering for people, jobs, groups, companies, posts, schools, events and services, LinkedIn helps you to find the information you are looking for! Furthermore, if you need to narrow down your search results the 'All Filters' button through options like industry, company or even location!
Reason #2: Discovering New Roles and Pathways Into Careers
If you have lots of different interests but are not sure how to combine them into a career path you would like to pursue, LinkedIn can help you narrow down your choices.
Rather than only considering traditional career paths often brought up in schools like teachers, lawyers, doctors, nurses, LinkedIn shows you that there is a wide variety of roles available — you could be a HR manager for an architecture firm or a social media producer for a fitness company! 
Once you have found a role you are interested in, you can also click through to profiles of people who are in that role and see how they got there. From what they studied, their previous jobs or volunteering work, you'll have an idea of the various pathways people have taken to land your dream job. 
Reason #3: Building Your Work Experience
LinkedIn can be a really good way of gaining some work experience, giving you a taste of what working in a particular field is really like.
Reason #4: Learning About Trends and Industry Developments
Lastly, Julie says, "LinkedIn is a really good tool for high school students because there's lots of great information shared on there — you can have a minimal profile but still see what others are posting. A lot of times, people and companies will share updates so it's a good way of keeping up to date with things that interest you." 
By following people and companies on LinkedIn that you are interested in, you will be sure to stay up to date with industry developments or job opportunities opening up. This means that you will be first in line for jobs that may interest you in the future, but also once you start university or start looking for your first job — you'll be able to talk about the industry and trends with confidence at your interview! 
If you're looking to apply for your first job and need a hand with your resume, check out our guide on how to write one here!
What if you're interested in making a LinkedIn profile but feel intimidated?
LinkedIn can seem very intimidating due to the amount of 'professionals' and adults on it in comparison to people your age. However, a very important thing to keep in mind is that just because you are young doesn't mean you don't have anything to contribute!
While you do have to act in a more professional and formal manner on LinkedIn (think full sentences, sign offs, remembering your please and thank yous), young people are also more social media savvy and keep on top of trends while usually being more flexible and willing to explore new technology. These are qualities and skills that many employers and professionals are seeking to tap into as the world becomes more technology driven and focussed. 
Julie adds, "LinkedIn can feel like, 'Oh, that's just for people who are mid-career and professionals doing their job or whatever,' but actually it's a really accessible tool! It's a very friendly social media platform — there's no haters, no trolls — which is nice.
"To be honest, you don't need to be on there and totally out there. You don't need to share content or connect with thousands of people — you can just be on there and look around and use it purely for research purposes. I recommend that high school students just get familiar with LinkedIn and the platform — you don't have to do anything straight away.
"As you progress into your career, or into your university or TAFE course, that's when you can start to really actively build it up in terms of presence there. But initially, just go in and look around! There's lots of great stuff you can find!"
How to Use LinkedIn for Networking: Setting Up Your Profile
#1: The 'About' Section
Before going into what to put into your profile, Julie says, "An important thing to remember about LinkedIn is that everybody can see everything. So I can look up anybody in the world and see their profile. So you've got to be sure that you are comfortable sharing the information you are putting up with anybody." 
Julie stresses, "There's no pressure if you don't feel ready to share certain bits of information and that's okay. You can add them as you progress from there."
If you are a high school student, it may be best to leave what school you are studying in out of your profile for privacy and safety reasons! Maybe when you are towards the end of your high school journey, that could be when you start filling that section in.
The 'About' section of your LinkedIn profile is arguably the most important part of your profile.
Julie says, "One of the ways I like to think about the About section, is if somebody said, 'Tell me about yourself.' This is where we answer that type of question, so I'd be thinking about any education I had, volunteering or work experience I've done in any clubs or teams, my strengths and skills. It's a snapshot of who you are and what you can offer." 
Additionally, we asked Julie, as a career coach, whether she recommends writing in the first person or third person. She says, "My personal preference is always in the first person. I want to be able to speak directly to somebody who is viewing my profile and I want it to feel personal. I want it to feel like it's about me specifically."
#2: Your Profile Photo
Julie says, "Only add a profile photo if you're comfortable doing so. If you decide to add a LinkedIn profile photo, try to make it professional as it is a professional social media network. A head and shoulders shot with a smile, but not a group photo, just you in the picture." 
#3: Filling Out Your Experience
The 'Experience' section showcases any work that you have done.
Julie says, "It doesn't have to be super professional jobs, even casual jobs or work experience is good to put into the Experience section. Add in the company you worked for and a little detail about the responsibilities you have!"
Additionally, we asked Julie what you should do if you have no work experience and she says, "That's okay! You can either leave it blank until you start to gain some work experience and update it later.
"However, I've also seen some people put any volunteering they've done into that Experience section. It's important to remember that we all start somewhere, so don't worry if you don't have anything to put in there yet! You will! And you can add that at a later date if that's easier for you." 
#4: Your Education
As noted earlier, to give away the high school you are currently studying at can make it very easy for people to find you which may raise privacy and security concerns.
Julie reiterates, "You only put information on LinkedIn that you feel 100% comfortable sharing with the world. So maybe if you're nearing the end of Year 12, you could probably start to put that information on there because you're moving to tertiary education.
"At this stage in your life and in your career, having education there when you are a high school student, isn't an essential thing. So if you're at all in doubt, please leave it off — you can add it at a later date."
#5: Volunteering
"The Volunteering section is a fantastic way of showcasing any community involvement that you've had and it certainly looks great to potential future employers. If they're looking at your profile and see that you've been proactive and learning skills through volunteering experience, that's a bonus!" 
Julie also emphasises that Volunteering doesn't have to be formal volunteering, "Short volunteering stints, such as a few days helping out in your local community centre or any done through your school — that's okay to put on there too! So I encourage you to really think, 'Where have I helped and added value, that wasn't paid?' and put it on there." 
She also shares, "The other thing to remember is that over 80% of LinkedIn users don't have volunteer experience. So even if you have a little bit of volunteer experience, it looks good!"
#6: Finding People to Connect With
"Firstly, connect with people that you do know. So if you have any friends, family members, even parents of your friends – those are great people to connect with.
"Any casual jobs that you have, if you have teammates on LinkedIn, connect with them. Because LinkedIn is very transparent, it's okay to connect with people you don't know." 
Julie elaborates on this, "For example, if you're interested in working in a web design role — it's okay to reach out and connect to local web designers and that way you'll become more informed about what they do and you can see their updates." 
However Julie also notes, "An alternative to connecting with people is to follow them. That means you still see their updates, but you can't send them private messages. That's the only difference, so following is a great alternative if you feel a bit weird reaching out to connect with someone." 
Additionally, Julie shares a tip when you are connecting with people, which is to personalise your connection request when you are networking through LinkedIn!
"You get 300 characters to explain to that person why you want to connect with them. So a really easy way is to say, 'Hi [name], I'm interested in a career in [industry] and saw that you work in [company]. I'd love to connect to learn more about what you do and your profession.'"
Julie says that it's an easy way to introduce yourself and reminds students that they shouldn't be offended if they don't accept your connection request. "Just make sure that you're polite and explaining why you want to connect with somebody, as it is really important."
Discover how one of our Pathfinder students used LinkedIn for networking here!
#7: What are LinkedIn Groups? 
"LinkedIn Groups are a really useful tool for getting specific information about specific professions and industries. So if there are areas that you are interested in for your career, then you can request to join those groups."
However, Julie also notes that there is a chance that may not let high school students in as they often are for professionals in the industry. However, there's no risk in trying! If the groups do let you join, it's a great way of seeing who is in the industry and their key influences. 
#8: What posts should you make? 
Julie advises that you shouldn't worry about making posts for LinkedIn just yet, "I would say creating and posting content should almost be phase two of your LinkedIn journey. Initially, it's just about becoming really familiar and really comfortable on the site, getting your basic profile reading and using it for that research purpose." 
"Only once you are further into your professional career or your education then start thinking about creating your own content. It can be good to engage with the site by liking or commenting, but please don't feel any pressure to create big articles or write posts every week."
There you have it!
Now that you know the ins and outs of using LinkedIn, from using it to research industries and jobs as well as networking, it's your turn to hop onto the site and start exploring! 
Remember, there is no need to set up a super comprehensive and detailed profile while you are still in high school and you should only share information that you are comfortable sharing with the whole world.
However, even a basic profile will give you access to LinkedIn's countless resources for both career development, networking and getting to know what your options are once you graduate from high school!
Wondering how to find a job once you've finished high school? Check out our guide here!
---
Tiffany Fong is currently completing a double degree in Media and Communications with Law at Macquarie University. She currently contributes to the university zine, Grapeshot where she enjoys writing feature articles, commentary on current affairs or whatever weird interest that has taken over her mind during that month. During her spare time, Tiffany enjoys reading, writing, taking care of her plants or cuddling with her two dogs.