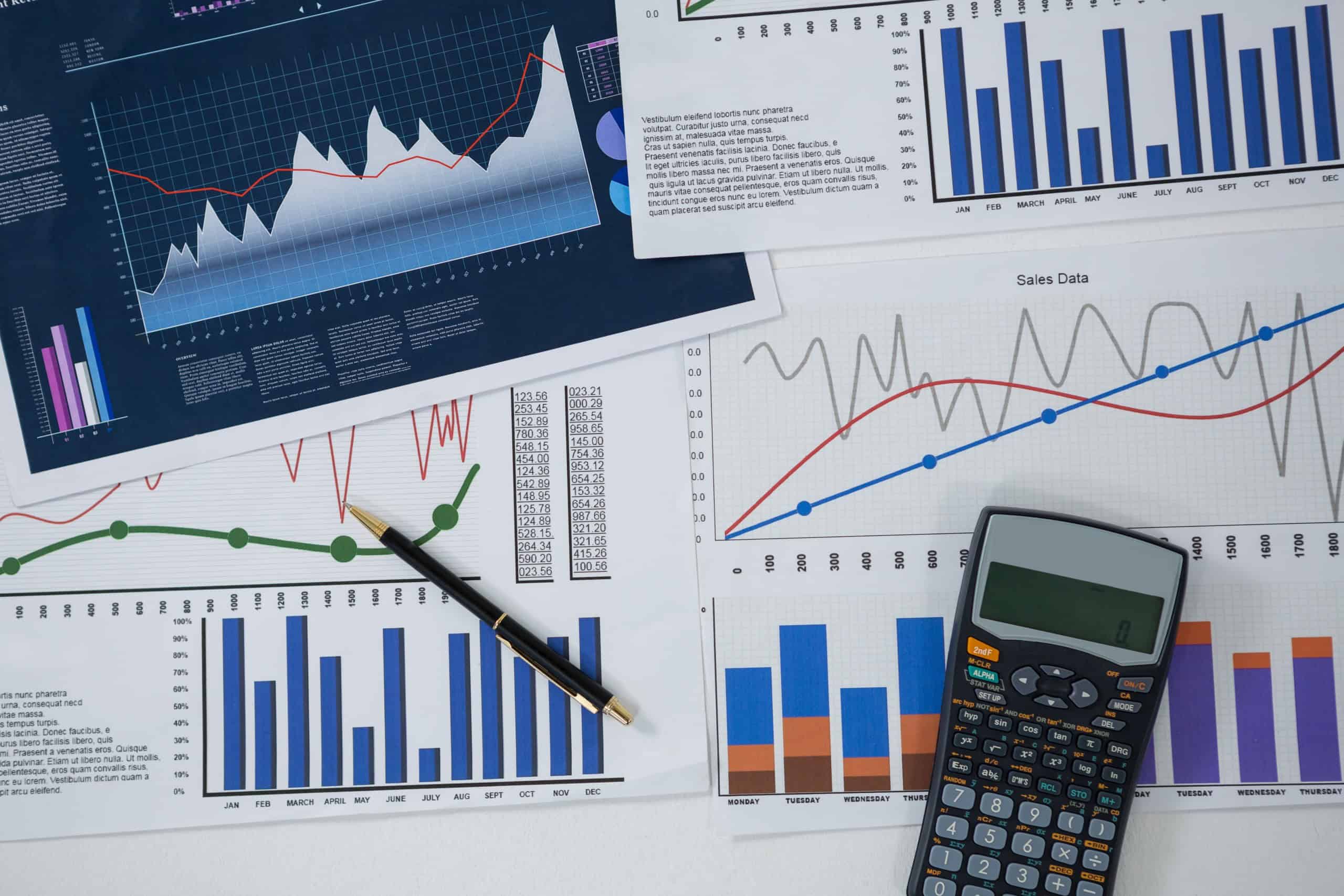 Do you love maths, but aren't sure what to do with your love for numbers? Consider taking on a Bachelor of Actuarial Studies at UNSW! 
Today we're looking at the pros and cons of the degree, as we've learnt by talking to current student, Rishav.
If you'd like to know more about the actual degree requirements, course content and culture, have a read of what it's like studying a Bachelor of Actuarial Studies at UNSW. 
Now, let's jump into the pros and cons! 
Why should you study an Actuarial Studies degree at UNSW?
If you're someone that enjoys studying maths and working with equations, Actuarial Studies might be suitable for you! It's the type of degree that allows you to apply mathematical concepts to real work situations.
Even if you don't want to become an Actuary, you can still graduate from Actuarial Studies with the skills necessary to enter a financial or business orientated career. 
It's also worth knowing that within Sydney, Actuarial Studies is only available at UNSW or Macquarie University. 
Top 3 Pros of an Actuarial Studies degree
#1: Variety of skills
The great thing about Actuarial Studies, is that you gain skills in understanding mathematical concepts and terminology that can then be applied in numerous business fields. Further, you will gain skills in coding and reporting, which are transferable across industries and highly sought after by employers. 
Rishav said, "A lot of the students don't just go into the Actuarial profession — you work with data, statistics and finance, so there are so many benefits with the skills that are open to you!" 
#2: Reward of the challenge
"You spend a lot of time studying, and you are going to be stressed, but the reward comes from making it through the challenge!
"It's like when you're doing a hard course through HSC, but when you get to the end you feel really satisfied, and proud of yourself," Rishav said. 
There are always going to be challenges, in any university degree you take, and with Actuarial Studies you'll be facing some difficult subjects with tricky concepts. However, this creates a huge pro for the degree, and that is the rewarding feeling you get after being able to accomplish a new skill or understanding a new concept. 
It takes a lot of self-drive and internal motivation, but you'll find yourself really enjoying the degree when you get past those obstacles! 
#3: Great cohort
The cohort for Actuarial Studies is considered really friendly, and full of focused, like-minded people. Studying in a fun and supportive environment is really a great pro, that will help you get through your degree and build some great relationships.
Rishav said, "It's great to have fun with the people in your degree. You work together and know that everyone is working hard, so it motivates you to also work harder!
"There are only 200 to 300 students in the degree, so you get to know your cohort really well because you're all doing the same classes together." 
You'll also be able to connect better with your cohort through extracurriculars, especially societies! For instance, you could join the Actuarial Society at UNSW to find more opportunities and have the time to socialise with your cohort outside of classes. 
Top 3 Cons of an Actuarial Studies degree
#1: Challenging degree
As mentioned previously, Actuarial Studies at UNSW is incredibly rewarding. However, that is after you overcome the challenge. 
"It's an extremely challenging degree. You'll be studying for the majority of your terms and you will need to put in a lot of work. The challenge isn't always for everyone, so you need to be willing to get through that," Rishav shared.
"You also need to be comfortable with challenging mathematics as 90% of the degree is maths based."
This being said, Mathematics Extension 1 is considered assumed knowledge for this degree, alongside Mathematics Extension 2 (and English Advanced) noted as recommended studies. So if you enjoyed these subjects and were comfortable in learning these levels of maths, you'll be able to take on the maths involved in Actuarial Studies at UNSW. 
#2: Structure of assessments
The structure of exams and the task weighting is a considerable con for Actuarial Studies at UNSW. You'll find that your final exam block for each trimester to be a stressful time as the finals are heavily weighted in comparison to the assessments throughout the term.
"Unlike most other courses where marks can be spaced out with assignments and mid sem exams, the whole course is regulated by the Institute of Actuaries. Because of this, your assignments and weekly quizzes are only 20%, and then your final exam will be heavily weighted at around 60% to 70%," Rishav explained. 
"You're going to feel the pressure during your finals because all your marks are weighing on that final exam."
In some cases, university degrees will even out the weighting of take-home assignments and exams to fairly assess students as you might perform better in exams rather than assignments, or vice versa. However, with Actuarial Studies, it's very exam heavy, so you'll find yourself becoming further acquainted with sitting mid semester and final exams. 
#3: You don't graduate a qualified Actuary
A common misconception is that a Bachelor of Actuarial Studies at UNSW means that you'll graduate as a qualified Actuary. However, there are multiple further qualifications that you must complete after graduation. 
"Around 200 graduate, and only 40 to 50 actually become Actuaries. Once you're qualified you're in demand, but from finishing your degree to becoming an actuary, you need to then get qualified," Rishav said. 
To be a qualified Actuary means that you are in a position to make judgements. The Institute of Actuaries has a three part qualification process. Part 1 and half of Part 2 is what you complete in a Bachelor of Actuarial Studies. 
The second half of Part 2 is something you complete externally at your own discretion, which involves examination alongside work experience. At the completion of Part 2, you will be considered a qualified Actuary. 
Part 3 allows you to gain the highest qualification as an Actuary, and receive the title of Fellow. 
So, there is a considerable amount of further qualification that needs to be completed after the degree. Nonetheless, the majority of Actuarial Studies graduates don't actually go into Actuary, because of the transferable skills that make you employable across numerous industries. 
Any regrets? 
"I regret not investing myself enough in the first year. I felt that I could cruise through the course, but my marks weren't as good as they could've been and I didn't partake in any extracurriculars like societies which was a big regret," Rishav said. 
The main takeaway is to get involved!  
"Make sure you have fun as you're just starting uni, develop those soft skills in extracurriculars and get involved with societies! You develop a lot in societies and make a lot of friends, so it's not only good for mental wellbeing, but it boosts your resume."
What do you wish you had known before starting Actuarial Studies at UNSW? 
Rishav said, "I wish I knew that even though this is a difficult degree to get into, once you enter it, the journey is not done. I thought everything would be set up for me once I entered the degree." 
Essentially, you need to keep studying hard throughout the degree, and continuously apply yourself, both in and out of classes. That means, joining societies, networking and putting yourself out there! 
"I wish I knew that not everyone that finishes the degree will become an actuary. Most actuarial students will get jobs somewhere related to business." 
What makes this degree different from the ones offered at other universities? 
Within NSW, UNSW and Macquarie are the only universities that offer Actuarial Studies. UNSW is known particularly for its social life, and as Rishav mentioned, the societies provide you with great opportunities to supplement your degree with networking experiences.
Another big difference is the trimester model. And whilst it's not favourable for the majority of students, Rishav said there are some benefits to it.
"Although you might feel fatigued more often because you're constantly working and you have shorter breaks, what I do like is that you can do a heavier or lighter load than what the recommended courses are.
"I did three subjects each trimester in first and second year when I had easier courses, so that later on I could do 2 subjects a trimester with harder courses. So you get more flexibility in your load," Rishav said. 
What inspired you to choose Actuarial Studies at UNSW?
Rishav said, "My mathematics tutor did an Actuarial degree at UNSW so he inspired me at first to do the same thing. Seeing him be successful and have a lot of good things to say about the degree encouraged me to look into it as well.
"The culture is really good, the students are amazing and you get to make friends! And while it is challenging it is really rewarding and at the end of each term you feel really accomplished!"
What are the possible career paths?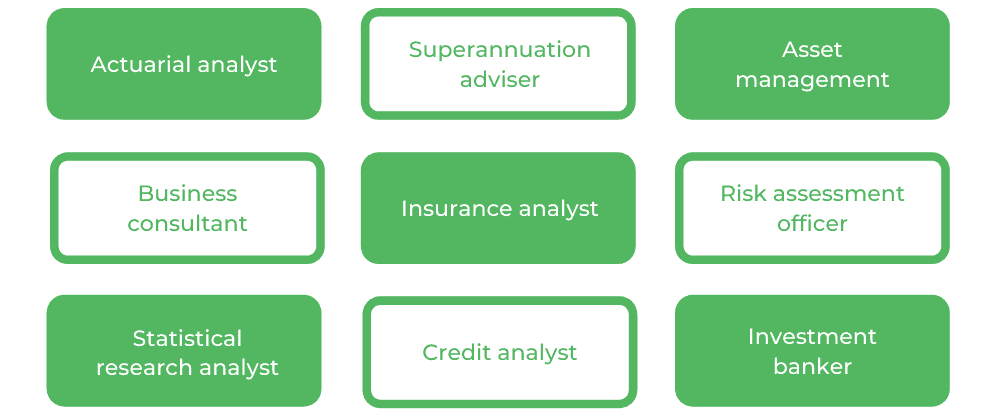 As previously mentioned, a Bachelor of Actuarial Studies at UNSW provides you with a whole range of transferable skills and graduate qualities that make you employable in a number of industries, despite not yet being a qualified Actuary.
This includes, but is not limited to:
Actuarial analyst

Superannuation adviser

Asset management 

Business consultant

Insurance analyst

Risk assessment officer

Statistical research analyst

Credit analyst

Investment banker
---
Nandini Dhir is a Content Writer at Art of Smart and is currently studying a Bachelor of Arts (majoring in Marketing) and a Bachelor of Advanced Studies (Media and Communications), as a Dalyell Scholar, at Sydney University. She enjoys covering local issues in her area and writing about current events in the media. Nandini has had one of her pieces published in an article with the Sydney Morning Herald. In her free time, Nandini loves doing calligraphy, ballet, and sewing, or is otherwise found coddling her cats.