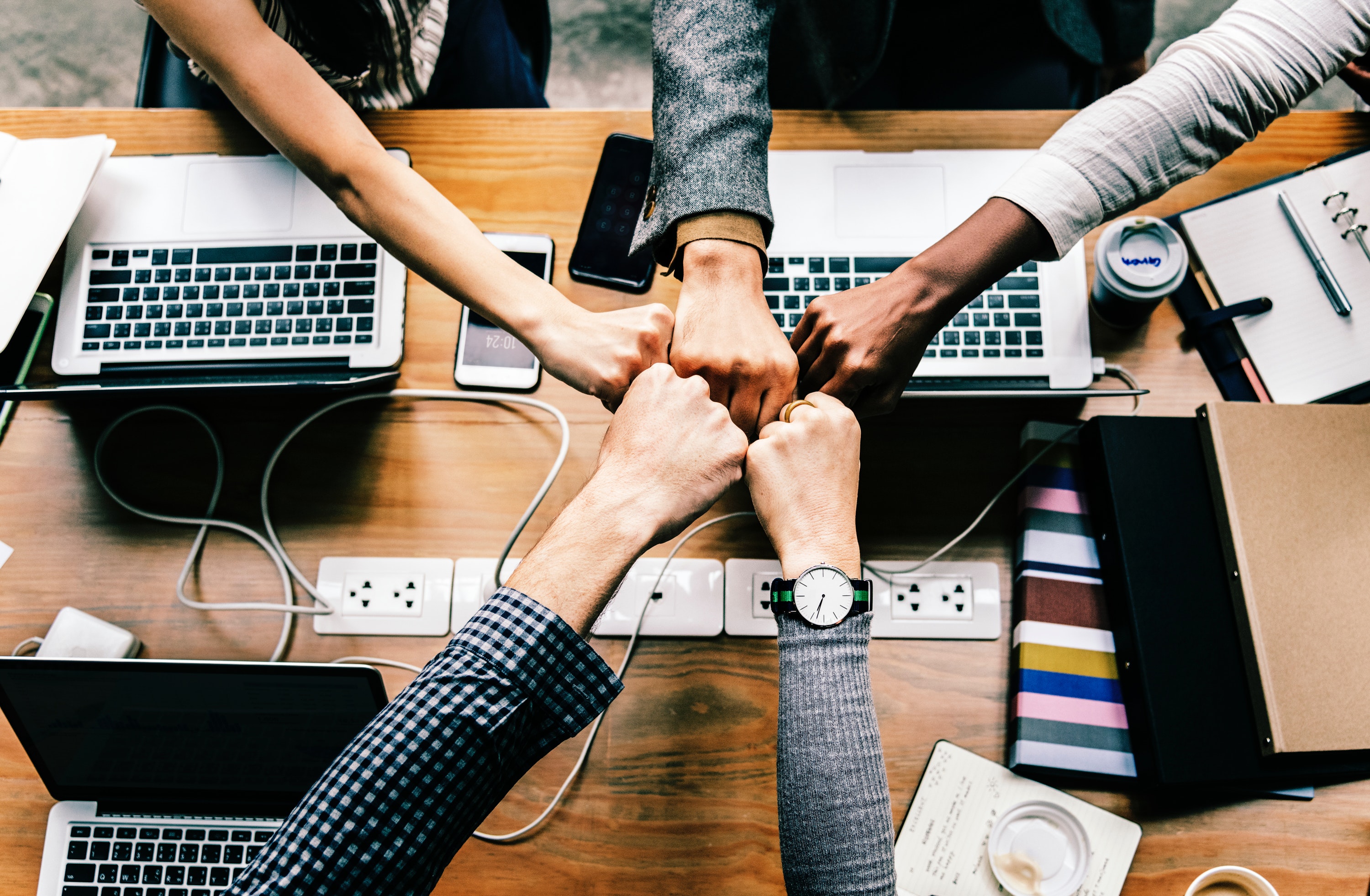 There are many resources available online trying to help students with how to write a business report for HSC Business Studies.
However, they all lack one critical feature that we've included:
This article aims to synthesise much of that advice and provide a sustained, logical and cohesive approach that is backed by findings from experienced HSC Business Studies markers: the ones who mark hundreds of reports year in, year out.
Ready to learn how to write and ace your HSC Business Studies Report? Let's jump in!
Worked Example Question
Here is the example question we're going to use throughout this article to demonstrate what to do to get that Band 6 in your HSC Business Studies Report (the 2016 HSC Business Report Question).
Step 1: Understand and Refine Your Structure
Perhaps the most defining feature of the HSC Business Studies business report is its structure, so you'll need to know this inside out as you write it.
A business report must include 3 main parts:
An executive summary
Body paragraphs (and subheadings)
Your conclusions and recommendations
#1: Executive Summary
In the executive summary you need to get into the mind of a business consultant and achieve 3 things:
Step 1: Provide an introduction into the business and with direct reference to the stimulus, highlight the issues the business is facing.

Step 2: Summarise your answers to the dot points. This needs to be in more detail than what you would normally write in an introduction. It needs to provide a quick summary of your overall arguments for the business report.

Step 3: Make sure you LINK your answers to the dot points with a solution to the business' problems.
Firstly, regarding Step 2, in an essay you might say: "examine the effect of global factors such as global sourcing and scanning and learning as drivers towards competitive advantage."
However, for a business report, you would need to actually report on those findings!
"…in examining the effect of global factors such as global sourcing and scanning and learning, it is clear that scanning and learning the globe for low cost raw materials and then sourcing from these locations will lead to cheaper production costs and hence sustain cost leadership, in line with the business' goals."
Secondly, regarding Step 3, the dot points are chosen because the markers want to see if you are able to think critically and provide solutions to the problems in the case using your understanding of the course content in those dot points.
As a result, there should be a logical flow between each dot point you are answering.
The better you achieve this, the better your executive summaries will be.
Here's a tip: the executive summary should also be around 15% of your total word count.
#2: Body Paragraphs
Know your directive verbs. This will determine the level of depth and the approach the markers are looking for when you write a business report.
If you're unsure about your directive verbs, check out NESA's glossary of key directive verbs here!
The best way to organise your body paragraphs is using numbered subheadings, so for example using the 2016 HSC question as an example:
1. Executive Summary

2. Limitations of business report

2.1 Normalised earnings
2.2 Valuing assets
2.3 Debt repayments

3. Working capital management strategies

3.1 Controlling assets
3.2 Controlling liabilities
3.3 Leasing, sale and lease back

4. Pricing strategies

5. Conclusion/Recommendations
#3: Conclusion & Recommendations
Your conclusion should be your final recommendations tying up your points and restating how you have helped the business address its problems with solutions that are derived from your answer to the dot points.
Make sure you give a clear direction and set of actions for the business to follow.
Step 2: Analyse and Engage With The Case
To write a Band 6 business report response, the marking criteria explicitly states that a student must:
Make effective use of the information provided, demonstrating extensive knowledge and understanding relevant to the question.
In simple terms, refer to the case as much as possible.
Use the stimulus. Refer to it explicitly.
Remember that your report and its contents are focussed on helping solve a problem, rather than using the problem as a background to provide syllabus content.
For example, in the 2016 HSC, in my mock structure above I chose to discuss the specific pricing strategies of price skimming because reading from the case, Lee's Catering 'has a high profile chef and the food is of excellent quality' and combined with its poor gross profit ratio means that its cost of goods sold is quite high, a testament to the high quality ingredients the business uses.
Hence in my evaluation of pricing strategy I would address this explicitly:
As Lee's Catering has a high profile chef and the food is of excellent quality and it also experiences a poor gross profit ratio of 30% compared to the industry average of 50%, this means that its cost of goods sold (COGS) is unacceptably high, a testament to the high quality ingredients the business uses but more importantly, their poor pricing strategies.

As a result, it would improve the gross profit ratio whilst decreasing the expense ratio thereby increasing the net profit ratio if the business undertook price skimming, which is when a business sets higher premium costs compared to its competitors reflecting the higher quality and costs of production.

This is supported by the fact that the business has many bookings for future events and has a high profile chef, as the higher price is justified and less likely to deter customers, hence maximising revenue.
Step 3: Develop Your Writing Style
The other general criteria in business reports is related to the way you write and use language, including business terms.
Presents a sustained, logical and cohesive business report integrating relevant business terminology and concepts.
This is firstly down to knowing your syllabus — remembering the names and definitions of key terms and applying them to the business report.
If you're looking for ways to memorise Business Studies content quickly, we've got some tips here!
Once you have mastered your content, the criteria then asks for a 'sustained, logical and cohesive' business report. In order to achieve this, it is best to use a clear structure as it forces you to retain a logical and cohesive structure.
Here's how to do it:
#1: Use DPEEL (writing structure)
To provide a basic structure, follow DPEEL which will ensure you address all Business Studies elements when you write your business report.
Definition: Ensure you are defining the concept in the question to reflect your understanding. Can be integrated into the response and does not need its own sentence.

Point: Attack the question and pinpoint what your overall answer will be, akin to a mini thesis.

Explain: Provide further details that elaborate on your point. Depending on which directive verb you are asked, this is also where you can start to show a cause and effect (explain) or make a judgement (assess).

Evidence: Integrate elements from the case or further course theory into your response to illustrate your explanation further.

Link: Conclude your response by using a link to tie up all your points.
#2: Use transition signals
The 'sustained' element of the marking criteria means the markers want the entire business report to flow uninterrupted. No additional details or sidetracks.
The best way to achieve this is through the use of transition signals.
Transition signals include words such as furthermore, hence, as a result, this leads to, but, however.

These are 'linking' words which along with the DPEEL structure FORCE you to stay on track, as each sentence must relate to the previous. Hence this makes it extremely difficult for you to stray off topic, allowing you to create a sustained response!
Step 4: Practise and Master Your Skills
The final and most important tip is to PRACTISE! Apply these tips and get comfortable using them to write your business reports.
That is the only way you will improve and better appreciate the amazingly practical and nuanced text type that is the business report. You can use past HSC exams, your textbook, or ask your teacher for some practice business reports.
Good luck! 
Looking for some tips on how to write a Band 6 Business Studies essay? Head here!
Are you looking for some extra help with HSC Business Studies and how to write a business report?
We pride ourselves on our inspirational HSC Business Studies coaches and mentors!
We offer tutoring and mentoring for Years K-12 in a large variety of subjects, with personalised lessons conducted one-on-one in your home or at our state of the art campus in Hornsby!
To find out more and get started with an inspirational tutor and mentor get in touch today! 
Give us a ring on 1300 267 888, email us at [email protected] or check us out on Facebook!
---
Terry Huang completed his Bachelor of Secondary Education with a Bachelor of Commerce at the University of New South Wales. A strong believer that lessons should be engaging, relevant, and effective, his teaching approach has led to his recognition on the UNSW Faculty of Social Sciences Dean's List for Academic Excellence, the NSW Teachers Federation Future Teacher scholarship, and the New Colombo Plan program. Terry enjoys listening to Kanye West, learning about cryptocurrency and memorising scenes from The Office.