Starting HSC Business Studies but aren't really sure what you're meant to be learning in the subject?
Here, we'll show you what HSC Business Studies is about, what the four HSC topics cover, as well as some useful tips for the final exam.
If you haven't already, make sure you save a soft and hard-copy of the syllabus!
Now, let's get started!
What is HSC Business Studies about?
HSC Business Studies can actually be a pretty fun course. If you were asked to name 50 businesses or 50 animals, you'd actually have an easier time thinking of 50 businesses.
This course helps us to realise that business activity (designing, producing, marketing, delivering, supporting) affects all of us.
During our lives we are all consumers, investors and employers/employees and we rely on the business sector for much of our quality of life in terms of goods and services.
What makes Business Studies unique is that you explore entrepreneurship and running a small business in Year 11. Then, in Year 12, you look specifically at the management of operations, marketing, finance and human resources in large businesses.
In addition to the material that you learn, HSC Business Studies also helps you to develop your intellectual and writing skills!
It also gives you a chance to participate in social and moral debates such as pollution, minimum wages, exploitation, and other ethical issues concerning business.
Course Topics for HSC Business Studies
It's important to understand what's covered in the HSC Business Studies course, so that you know exactly what you should be covering in your study notes!
Topic 1: Operations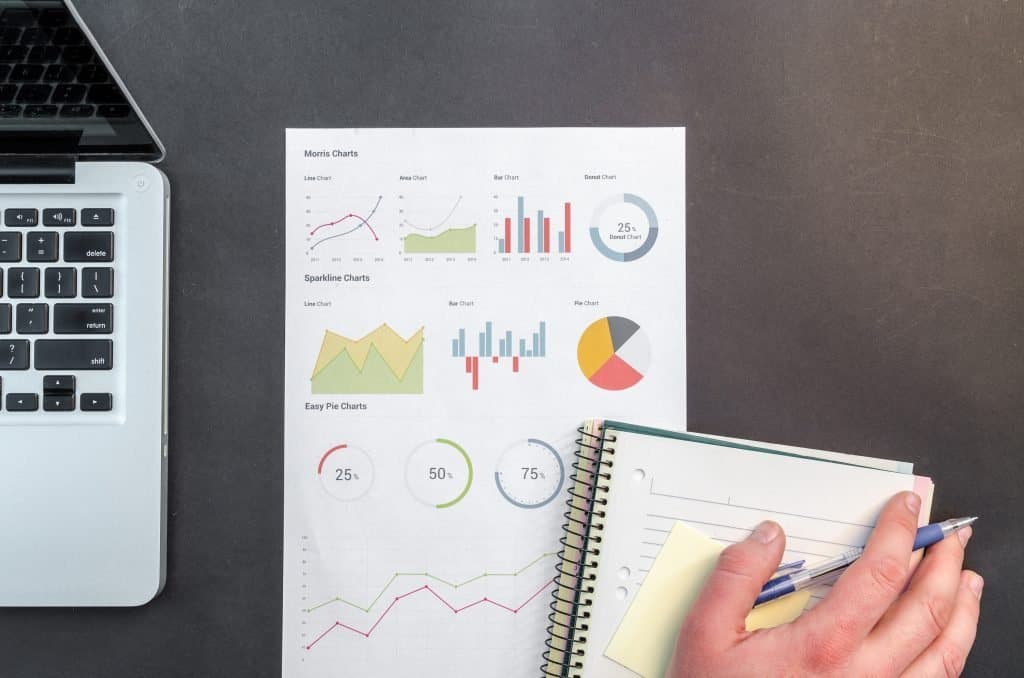 Fundamentally, operations is about the working or the running of a business. It's about understanding how a business starts with raw materials and ends up with finished goods or services.
The key points you need to know about for operations include:

Operations management (turning inputs into outputs)
How businesses compete in markets
Differentiation of products and services
Ethics in worldwide/global supply chains
Transforming inputs (these do the transformation of inputs into outputs and include facilities/factories and human resources)
Transformed inputs (materials, information, customers)
Influences on operations
Balancing cost with quality
Inventory management (LIFO, FIFO, JIT)
How operations management varies between business in the goods or in the services sector
Topic 2: Marketing
Marketing is perhaps the easiest and most familiar topic. The aim of this topic is to learn how businesses use marketing to try to convince customers to choose their brand over a competitors.
The key points you need to know about include:

Marketing successfully to ensure the business continues to generate sales revenues
Understand the factors of consumer choices (psychological, social-cultural, economic, government)
Ethical marketing
Analysing a business' market position, setting objectives and evaluating results
Market segmenting
The '7Ps': Product, Price, Promotion, Place, People, Processes, Physical Evidence
Global marketing and global branding
Topic 3: Finance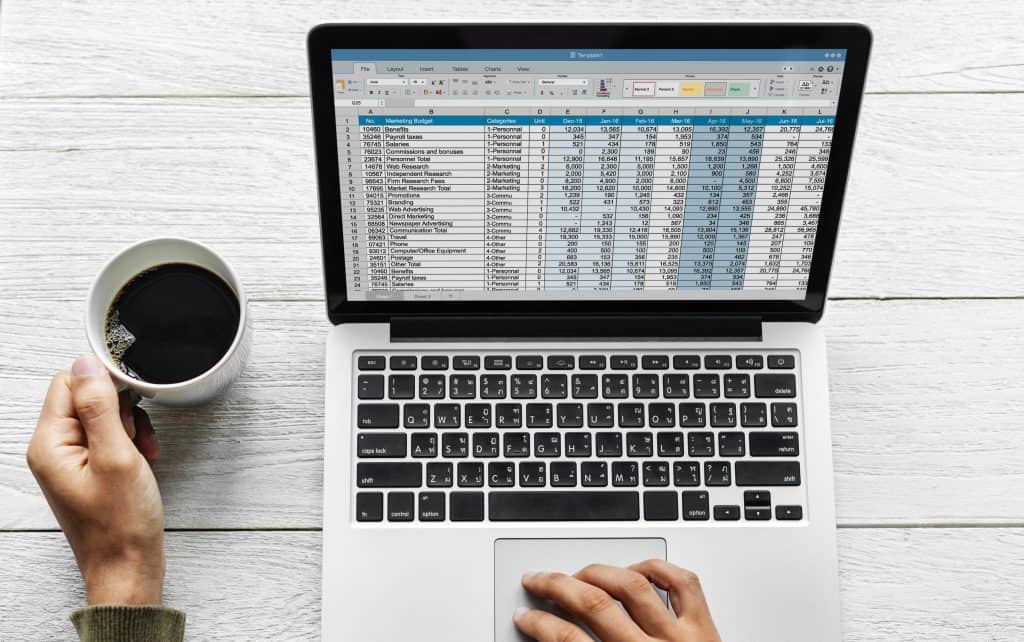 Finance and financial management is super important in business. This topic uses some maths (don't worry it's just addition and a few ratios i.e. division!) however it freaks some students out.
This topic often requires the most practice but it's also extremely useful later in life.
The main points you need to know include:

Finance helps to keep a business running
Internal finance comes from retained profits and external sources of finance include debt (borrowing money) and equity (shares)
Profitability, growth, efficiency, liquidity (short-term cash flows) and solvency (long-term ability to pay for stuff)
Short-term V Long-term borrowing
Budgeting (check out a personal budgeting guide here!)
Our Hills District Business Studies Tutors can provide tailored lessons to you on any topic in HSC Business Studies in your own home, online or at our Castle Hill Campus.
Topic 4: Human Resources
Human Resource Management (HRM) is pretty straight forward and looks at how a business can organise its people to effectively complete tasks and objectives.
The key points include:

Stakeholders (employers, employer associations, employees, unions, government organisations, society).
Regulation and Legislation

Occupation health and safety
Workers compensation
Anti-discrimination

Training and development, maintaining good employees (through wages or other), separation (firing, retirement)
Resolving conflict and fights in the workplace
Dealing with absenteeism, staff turnover and improving worker satisfaction
Now that you know all the content that will be covered, check out our tips for memorising Business Studies content fast!
The Exam Structure
The exam for HSC Business Studies is divided up into 4 sections. There are a total of 100 marks.
You have 3 hours to complete the exam and you are also giving an extra sneaky 5 minutes of reading time at the start.
Section I – Multiple Choice (20 Marks)
The recommended time is 35 minutes however you should be spending less than this!
There will always be one answer that is slightly better than all of the others.
Section II – Short Answer Section (40 Marks)
Generally, 4, 5, or 6 short-answer questions will be asked. These are then subdivided into more parts.
Take your time and make sure you directly answer the question. This is often the section where students lose the most easy marks!
Learn how to nail the short answer section for HSC Business Studies!
Section III – Business Report (20 Marks)
Here, a large stimulus is provided. Read the question first, then the stimulus, then the question again.
You must remember and make sure you include the following:
Headings
Bullet points
Diagrams (graphs and tables/photographs or graphics)
Technical language
Highlighted key terms
A clear opening statement
Financial data (i.e. numbers and percentages) within the text
Get some more in-depth info on how to write a Band 6 Business Studies report!
Section IV – Extended Response (20 Marks)
Woo! You get a choice here. You should choose which of the two questions you're going to do in your reading time.
Students often write an essay, however if you decide to write a business report for this part you cannot and will not be marked down.
If you do choose to write an essay, check out our guide on how to write a Band 6 essay for Business Studies!
You need to use case studies to support your answer in the section. They show that you know how the information in the Business Studies course can be applied to a business in real life.
Again make sure that you keep reading the question.
Use our Business Studies practice questions to help you master this part of the exam!
Final Thoughts
You can complete the paper in any order. I would always work through it in order.
However some students preferred to start with the business report, then give their hand time to rest while they did the multiple choice, before they finished with the short answer and the other extended response.
Most of all, remember that you can do this. HSC Business Studies is a great subject and there is no reason why you can't get a Band 6!
Now if you're looking for other Band 6 guides, we've got you covered! Check out the ones we've made for the following subjects:
Looking for some extra help with your HSC Business Studies?
We pride ourselves on our inspirational HSC Business Studies coaches and mentors!
We offer tutoring and mentoring for Years K-12 in a variety of subjects, with personalised lessons conducted one-on-one in your home or at one of our state of the art campuses in Hornsby or the Hills!
To find out more and get started with an inspirational tutor and mentor get in touch today!
Give us a ring on 1300 267 888, email us at [email protected] or check us out on TikTok!
---
Thomas Woolley loves Economics and Business Studies. He completed his HSC in 2013 and has been working at Art of Smart since 2014. He enjoys helping out his students whilst studying B Commerce / B Education at UNSW to become an actual economics/business studies teacher in 2018. Since high school Thomas has also learned to scuba dive, salsa dance, and he can fly a quadcopter like a pro. However, he still cannot skateboard.