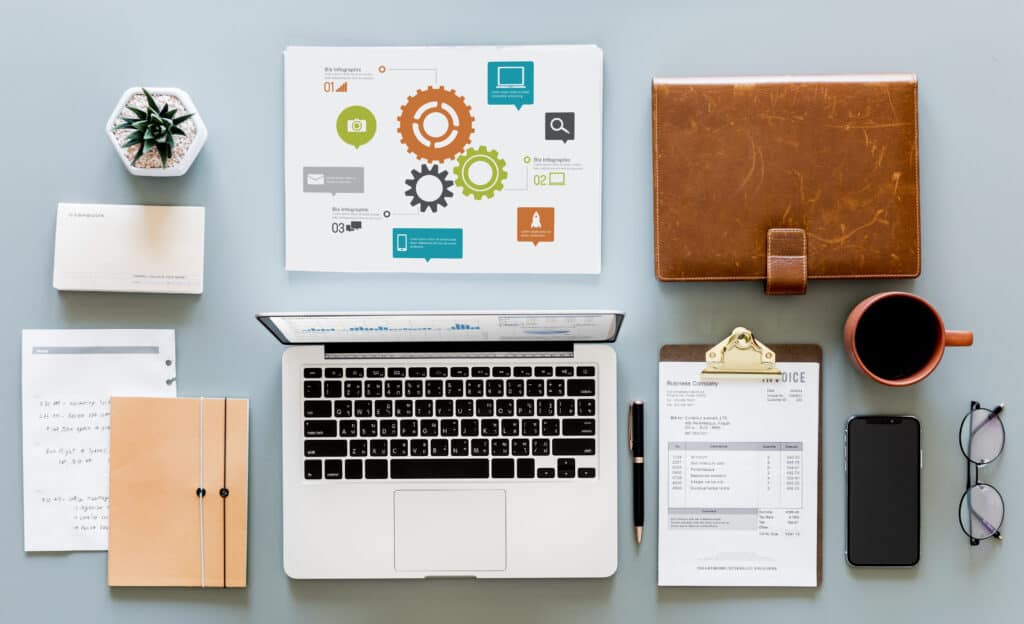 Wondering how you can best prepare for your Business Studies exam? If you're thinking that completing HSC Business Studies past papers is the solution, then that's exactly right!
The best way to be ready for that final exam at the end of the year is getting adequate exposure to the actual exam layout! You'll be able to test your knowledge and figure out what you do and don't know.
We've also linked the Notes from the Marking Centre, so that you know exactly what the markers are looking for and how to improve your responses.
Now what are you waiting for? Let's get into the HSC Business Studies past papers!
What should you do in preparation for the exam?
Before we dive into methods to help you prepare for your Business Studies exam, how far along into the HSC Business Studies course are you?
The way you study pretty much relies on where you're at in the academic year, and we've got tips for you if you're only just starting the course or you're super close to exam day.
If you've only started the Year 12 HSC Business Studies syllabus…
Begin working on your study notes! This is quite straightforward because the syllabus lists down all the topics and terminology you'll need to remember.
For a guide on all the topics you'll cover throughout the year, head here!
Though something to keep in mind with Business Studies is that the content is quite heavy, so there really is a lot you'll need to remember. Don't worry though, you'll learn how to memorise all that content quickly with our guide here!
It's also very important to note that the exam consists of 4 parts:
Section I – Multiple Choice (20 marks)
Section II – Short Answer Section (40 marks)
Section III – Business Report (20 marks)
Section IV – Extended Response (20 marks)
You'll need to know how to answer each section appropriately, because each section will require a different style of writing — aside from multiple choice where you just need to colour in the circles.
Master each of the various sections of the Business Studies exam with the following guides breaking down how to structure your responses:
If you're close to sitting your exam…
Remember that even if you haven't been doing so well with your internal assessments, your final exam is a chance to turn it all around! There's still 50% of your overall mark up for grabs.
Discover how one of our AOS students managed to bounce back and improve his marks by 38% here!
If you want a bit more practice on the Extended Response section of the exam, we've got a whole bunch of practice essay questions here for you to use!
Now that you know exactly how to prepare and have the resources to do so, you can check out all the HSC Business Studies Past Papers below.
HSC Business Studies Past Papers
There you have it — our HSC Business Studies past papers master list! Keep practising and you'll be great in your actual exam.
Searching for past papers for other HSC subjects? Check out our comprehensive list here! You can also find practice questions for the Business Studies essay here.
Looking for some extra help with HSC Business Studies?
We have an incredible team of Business Studies tutors and mentors who are new HSC syllabus experts!
We can help you master the Business Studies syllabus and ace your upcoming Business Studies assessments with personalised lessons conducted one-on-one in your home or at one of our state of the art campuses in Hornsby or the Hills!
We've supported over 8,000 students over the last 11 years, and on average our students score mark improvements of over 20%!
To find out more and get started with an inspirational Business Studies tutor and mentor, get in touch today or give us a ring on 1300 267 888!
---
Reina Caballero is currently the Digital Content Manager at Art of Smart. She completed a Bachelor of Marketing and Media at Macquarie University at the end of 2019 and has written for a variety of magazine publications, such as MANIA, TV Soap, Soap World and Grapeshot. When she isn't busy publishing articles on the AoS website, she's working through 1000-piece puzzles, memorising TikTok sounds and making plans with friends.