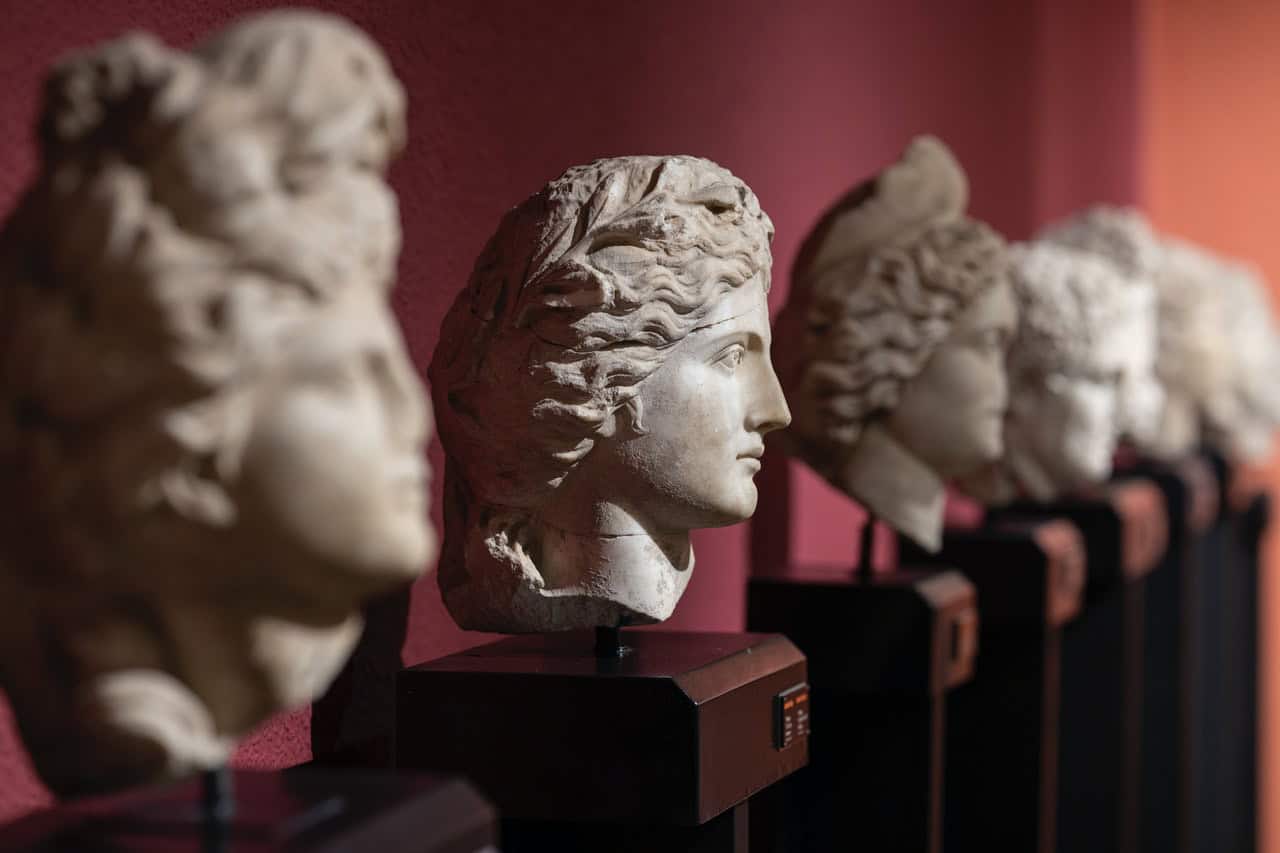 Are you thinking of enrolling in an Arts undergraduate degree? If you're super keen on being able to study a Bachelor of Arts, but aren't quite sure of which jobs to choose from, then we have the article for you! 
Here, we will unpack a whole variety of jobs that you can take on with a Bachelor of Arts. It's important to know that your major may vary which roles are available to you, and this is good to consider when picking subjects. 
If you know you want to tackle a Bachelor of Arts but aren't sure where to begin, check out the different Arts degrees offered at these universities: 
Alright, disclaimers done, let's jump right on in with these Arts jobs! 
Government Work 

#1: Government Administrator 
This job is the perfect combination of policy work, administration and academia, if you've graduated with a Bachelor of Arts. In this role, you would be responsible for overseeing or contributing to the admin work of either local, state or federal government. 
Admin is an important role, as it takes care of all sensitive information and politicians and government advisory bodies need to do their jobs well. You might handle details about electorates, funding and bill statuses.
Often, admins need a comprehensive understanding of how the government operates so they can perform tasks efficiently. 
Your degree will give you a leg up, as you will understand the processes behind official records and why they are important. This is especially true if you major in something like public policy or politics. 
Estimated income according to JobOutlook: $1,383 weekly pay with stable growth.
#2: Policy Adviser
A little like the last job, but from the other side! Policy advisers take the information filed by admins, compile their own research, and present advice on policy issues to government bodies. This is definitely a job for Bachelor of Arts graduates who are excited by formal government business or want to help make a change within their society. 
You will also work closely with specialists in their field to gather information and implement policies in the most efficient way you can. Often, after a bill has been passed in parliament, it is the job of the policy adviser to actually make it happen.
You need to be a bit of a logistics wizard, able to come up with great ways of rolling out new ideas from a practical standpoint. 
Estimated Income according to JobOutlook: $1,821 weekly pay with strong future growth.
#3: Research Officer
Now we introduce the role that's really for you if you want to get your head in the books! 
Government Research Officers are the masterminds behind civil servants, implementing and analysing key areas of information. You'll often have to contact community members or other professionals to find out a variety of information about topics of government interest.
You will study trends in economy and sociology to find what governments should be focussing on in the future. 
This role works closely with Policy Advisers (in fact, in some places these might be virtually the same role). However, it differs in that Policy Advisers are often the ones doing the work after legislation is placed.
As a researcher, you are the backbone that comes before legislation can be presented at all! 
Estimated income according to JobOutlook: Same as Policy Adviser 
Arts and Academia

#4: Gallery Assistant 
You're the busy person in black who is always found running around in cultural centres. This is a truly multifaceted career, where you may tackle logistics, people and curatorial work — sometimes all in one day. 
Being a gallery assistant is generally an entry-level role before moving into higher study or directorial work. You will assist with special events within the gallery by cleaning, hanging works and ensuring venues are accessible. You may also act as a receptionist, handling phone calls and general enquiries. 
Further, gallery assistants are often the first point of contact for visitors, so you'll want to have a really thorough working knowledge of all things art and history. This is where your degree will come into great use, upping your chance of employment. 
#5: Gallery Program Developer
Most specialised roles within a gallery require further study, or working your way steadily up the ranks. Good news, though! Small galleries, particularly at a regional and local level, often hire arts graduates to keep their programs ticking. 
By developing and implementing programs, you will have an impact on management of a gallery. You may be hired specifically to take care of a sector like education or early development.
Perhaps you have a particular interest in photography or performance art and you can help curate exhibits on those. 
Really, a gallery program developer in a small space is a very versatile career. As long as you have an aptitude for people and visual arts, there is likely a role for you! 
Estimated income according to JobOutlook: $1,346 weekly pay with a decline in future jobs.
#6: Librarian
One for the books (quite literally)! If you have a Bachelor of Arts with a major in Linguistics, Literature, English or something similar, a job as a Librarian may be the right fit for you.
Librarians can manage any type of book-housing venue, from schools, to state libraries. Generally, you will be responsible for organising collections of books and other texts.
You can think of this role a little like a book curator — you'll find what the library needs, figure out how to display it and market it to audiences!
Libraries are often a central hub for cultural development. As such, you might be involved in organising community programs that educate people on historical or sociological matters.
You may be involved in education for students and young children, or in ESL classes to transition new people within your community. Librarians often work closely with councils to really grow their community. 
Estimated income according to JobOutlook: $1,654 weekly pay with stable growth.
#7: Book Publicist
If you love books but don't really want to be the one caring for them, perhaps you could be the one editing and marketing them! 
Publicists deal with all communication techniques for clients. As a literary publicist, you would be focused on books and authors.
They set the agenda for publication, online presence and book tours. Often, publishers shape the direction of a book's audience and choose what content would be best to include. 
Publicists generally work on behalf of a company and are assigned to authors. Together they and the author work very closely on the final stages of a book. They come up with a communication plan to help each book sell, and consider audiences. 
We wrote an article on what it's like to be a Publicist, which you can read here!
#8: Editor
The job of an editor comes just before that of a publisher. Editors oversee the final stages of, well… editing!
You are responsible for revising material, checking grammar, syntax and general layout. You also help examine the aesthetics of a text and increase its readability. 
There are different types of editing. You may choose to focus mostly on copy and close edits, or you may be interested in improving the general arc of the story.
Find a breakdown of types of editors here!
You'll also need to decide if you'd like to work in journalism, literature or marketing! There's many great options within this career. 
Estimated income according to JobOutlook: $1,600 weekly pay with moderate growth.
#9: Journalist
If you want to get out in the world and write for a living, consider becoming a journalist! This is a fantastic career (though, I might be a little biased) for people who want to broaden their scope and meet new people. 
As a journalist, you'll be writing on contemporary issues within society. You may focus on current affairs, politics or business. Perhaps you'd like to go a little further afield to write on arts or regional issues. Really, anything that is interesting around you can be a story. 
Many journalists freelance and submit their work to various paper or online platforms. This can be an ideal way to write on whatever you like whilst generating an income.
Others find more permanent jobs with organisations like the ABC or Sydney Morning Herald. You may also work for local or independent places. 
Increasingly, journalists need to have a great understanding of all media (even TikTok!), so to take on this job as a Bachelor of Arts graduate, a major in communications, writing, social media or something similar will come in really handy. 
Estimated income according to JobOutlook: $1,576 weekly pay with stable future growth.
#10: University Tutor
Is there a subject you've really loved? One you excelled in and would like to help others do the same? With a Bachelor of Arts, you could take on a job as a tutor in universities! This is a dynamic role that many people take on in addition to their main source of income. 
Tutors collaborate on subjects and work closely with lecturers or university heads. They are the ones who deliver tutorials and interact most with students.
Within this role, you will be responsible for directing students, giving feedback and marking assignments. You may also be the first point of contact for students with welfare concerns. 
Importantly, this is a career in which you get to share your skills with a future generation! You will help students to grow in their knowledge and hopefully excel in fascinating degrees. Though it's a career that can come with complications, teaching others is bound to be rewarding. 
Estimated income according to JobOutlook: $2,511 (full-time and at the most senior level) weekly pay with a strong future growth rate.
#11: Heritage Officer
Calling all history buffs! If you're keen on conservation and community development, you could become a heritage officer or historical conservationist.
This job can lend itself to many different roles. You may be in a practical setting, working on sites that need upkeep. Alternatively, you might be in charge of projects that demonstrate the cultural significance of sites. 
You'll be working with a diverse range of people, including private beneficiaries, councils and local community. You may work on a particular location of significance, or you might find yourself instructing galleries and museums on how to best preserve their items. 
If you've got a major in history or fine arts (or if you just really love old stuff), this might be the degree for you! 
Estimated income according to JobOutlook: $1,942 weekly pay with very strong future growth.
#12: Conservationist
A Conservationist is a little like a Heritage Officer, however they work with natural items instead of what is manmade. Conservationists champion the care of animals and plants.
They are often experts on particular topics and can speak on behalf of organisations about what needs to be done to keep habitats healthy. 
So, how does your arts degree come into this? You'll probably need to take on a little more study, or at least engage in some volunteer experience.
However, a Bachelor of Arts gives you advocacy skills for the job. It means you can write and speak to audiences convincingly — which is a big part of what many conservationists do! 
If you are into science or care about animals, this could be a great path to go down. Just be prepared to learn a lot as you go. 
Estimated income according to JobOutlook: $1,779 weekly pay with strong future growth.
#13: Technical Writer 
A technical writer creates pieces that help people understand certain machinery or technology. They interpret complex systems and dilute them into simple, easy to understand methods.
As a technical writer, you'll be combining writing skills with a keen understanding of information processing and technology. 
This is another one for the nerds! If you're into the way things work, and you think you can interpret that well to others, then you might consider technical writing. Your arts degree will come in handy, as you need to be a keen writer to do well in this career. 
Estimated income according to JobOutlook: $1,576 weekly pay with stable future growth.
#14: University Academic 
A University Academic is like the broader version of a tutor! While tutors teach and apply coursework specifically, academics (who are often still studying, by the way) have a qualification directly related to what they are teaching and often oversee the course.
They set up programs and subjects. Tutors will often report directly to higher academics. 
Academic staff have a wide range of roles. Some are directly responsible for student wellbeing while others oversee academic requirements — it's a career in which you can specialise according to your interests and qualifications.
Though this isn't a role you're going to be in right away, you may have enjoyed your degree so much that you want to go back and coordinate the same thing! 
Estimated income according to JobOutlook: $2,511 weekly pay with strong future growth.
Media and Human Interest 
#15: Public Relations Specialist 
PR Specialists (often called communication specialists) are responsible for all the public and internal campaigns of a company. They manage stakeholder engagement, find new streams of income and check that everyone involved with a company is happy. 
There's several different types of PR. You may work in internal communications, where you're hired by a company just to keep their own workers happy.
Usually, you'll be working for a government company to roll out ideas they have, to get their name known and to create new outlets for publicity. This may involve print and digital media, hosting events or organising advertising.
Most people in PR work for an agency which clients approach. As such, you'll get to collaborate with a really diverse range of people. You might find a niche in fashion, aid work, cooking… the world is your communications oyster! 
Estimated income according to JobOutlook: $1,865 weekly pay with strong future growth.
#16: Advertising Professional 
Love communications but want to work in a more specialised area? Advertising is a great path to take! Ad specialists are responsible for creating marketing collateral for clients or their own organisation. You need to be an apt designer and writer, with great attention to detail to take on this role. 
As an ad specialist, you will make copy for social media, print and television. You'll also develop ads for film, television, radio and online. All those visual skills that you learnt throughout your arts degree will become very applicable for this job. 
You might be wondering what the difference between advertising and PR is. Generally speaking, PR deals with all unpaid media (in industry, this is known as 'earned' media) like tv interviews and events. Advertising deals with anything that the company has explicitly paid for. 
So, get your creative juices flowing and head into a communications career! 
Estimated income according to JobOutlook: $1,737 weekly pay with very strong future growth.
#17: Human Resource Manager
Human Resource Managers have a great role to play in the internal running of a company. They keep all staff on track, advocate for employees, check wages are paid on time and generally ensure that the business is continuously improving.
They determine and implement policies to make sure programs are running at their top efficiency. They also monitor the performance of the company. 
The first thing you need to know about this role is that you've got to be a people person! HR Managers have an entire job centred around caring for employees. You'll spend your days recruiting staff, conducting interviews and working with other managerial roles.
Estimated income according to JobOutlook: $2,464 (at a managerial level) weekly pay with very strong future growth.
We wrote an article all about being a HR Manager, which you can check out here!
#18: Sociologist 
You know the experts who you often see on documentaries, giving expert advice on human interaction and social influence? Those guys are called sociologists! 
Sociology focusses on the activity of different groups in society. In this career, you would examine how things like religion, education and socioeconomic status plays into the behaviour of individuals and groups.
Most sociologists work in a research capacity, drawing up findings for governments and private entities. However, you may also work in an advisory role, helping to implement policy. 
The day-to-day life of a sociologist is incredibly diverse. You may focus on human population, social change, applied sociology, or have particular interest in a certain people group. It's all up to you! 
Estimated income according to JobOutlook: $1,942 weekly pay with strong future growth. 
#19: Tourism Manager
Tourism managers oversee travel plans for people. They suggest certain routes, find the best accommodation and bundle packages together for purchase. 
For this role, you will need to be great with people. In fact, most of your job will be communicating with clients and making them feel heard!
You'll also need to be good at crunching numbers and creating the best deals for people to travel. Tourism managers need to be reliable, with a working understanding of the places their clients are visiting. 
Estimated income according to JobOutlook: $1,318 weekly pay with strong future growth.
#20: Humanitarian 
When we refer to 'humanitarians', we really mean anybody who works in a profession where they actively care for and advocate on behalf of others. They may be involved directly with an NGO or a religious agency, or they might freelance and help on jobs as needed.
Many humanitarians work overseas amongst the issues they are caring for. However, others work from Australia and remotely orchestrate aid for international issues. Others, still, work on problems occurring right here in Sydney!
Being a humanitarian is an incredibly rewarding, diverse career! You will get to engage with people from all walks of life. You might be engaged with issues of homelessness, poverty, corruption or violence. You will likely hear real stories, and work to make a difference. 
It's impossible to define the work of a humanitarian, because it is simply such a huge career! You can find out some more about specific career paths here. 
There we are!
Now you know all the jobs you could get into through a Bachelor of Arts, you will hopefully consider it as a great degree. One great thing about an Arts degree is that it is incredibly broad.
You have a fantastic choice of majors, which can take you into many different lines of work. If you're looking for something that inspires you and lends itself to various jobs, it's worth checking out. 
Take a look at the Bachelor of Arts jobs available and find what fits you best!
---
Lucinda Garbutt-Young hopes to one day be writing for a big-shot newspaper… or maybe just for a friendly magazine in the arts sector. Right now, she is enjoying studying a Bachelor of Public Communication (Public Relations and Journalism) at UTS while she writes on the side. She also loves making coffees for people in her job as a barista, and loves nothing more than a sun shower.